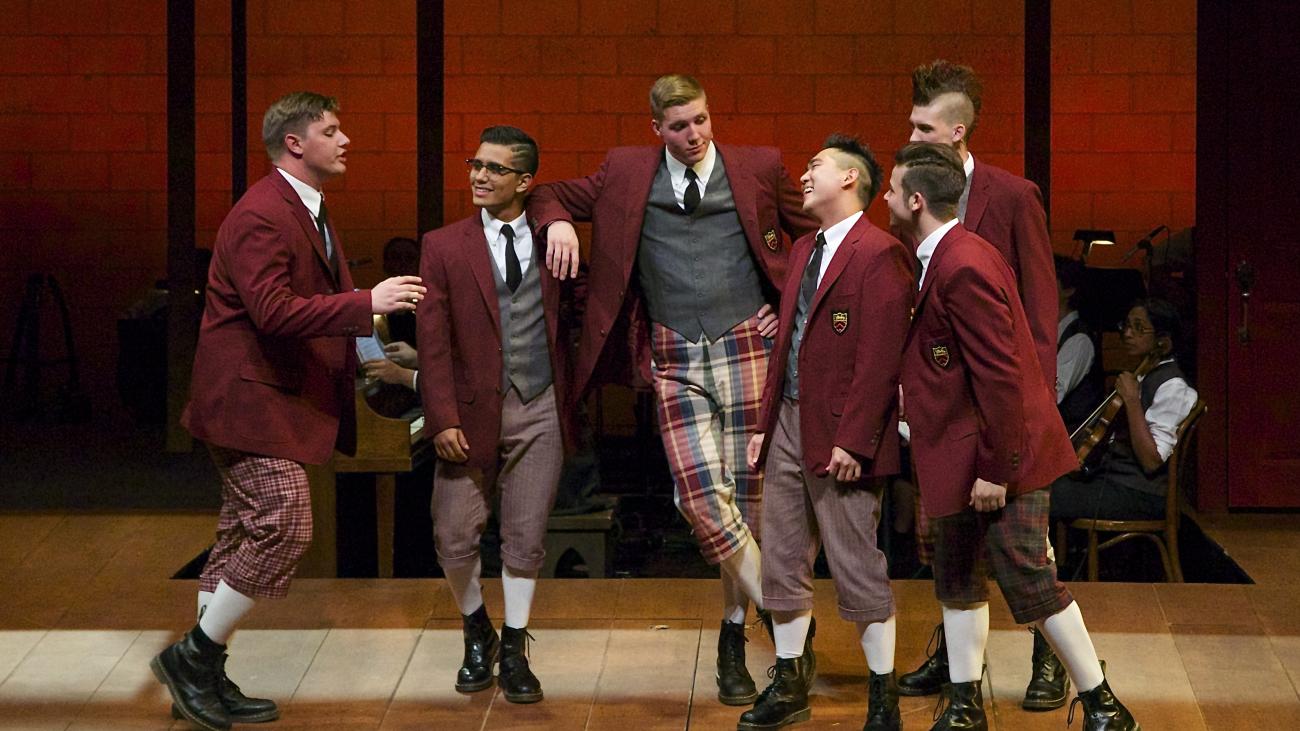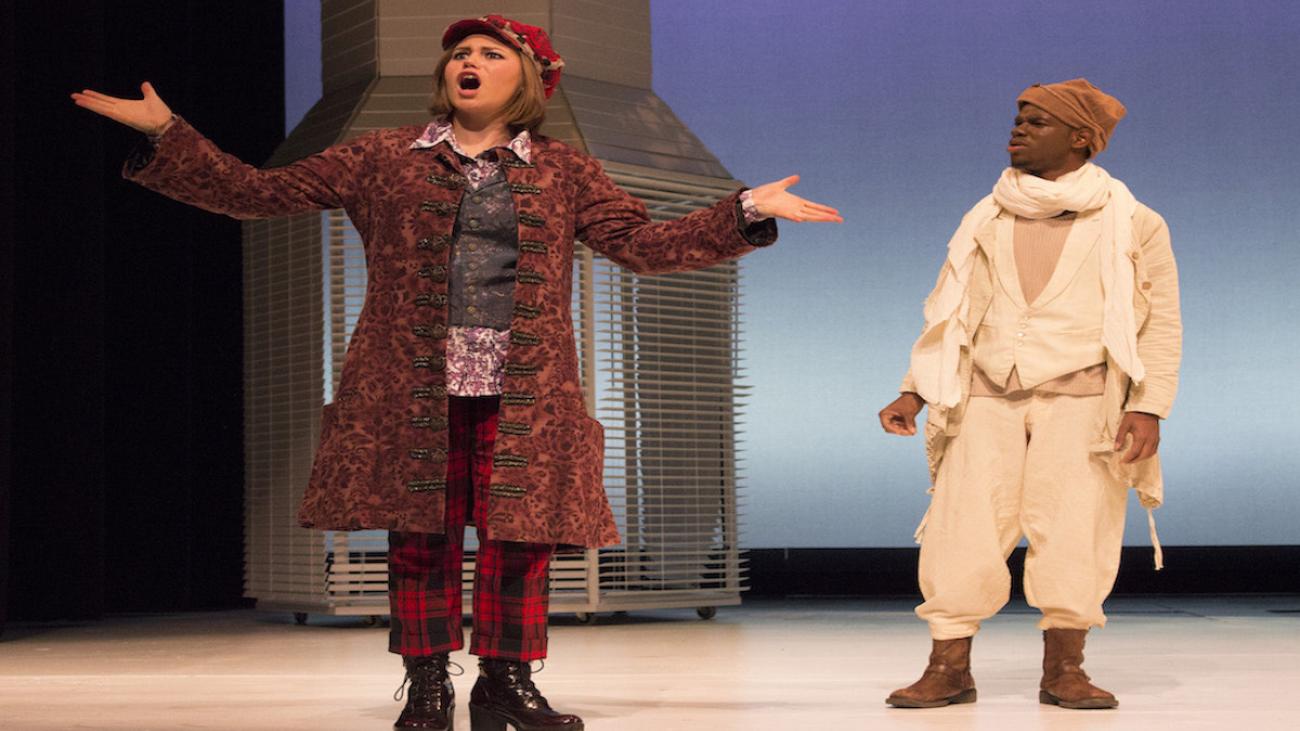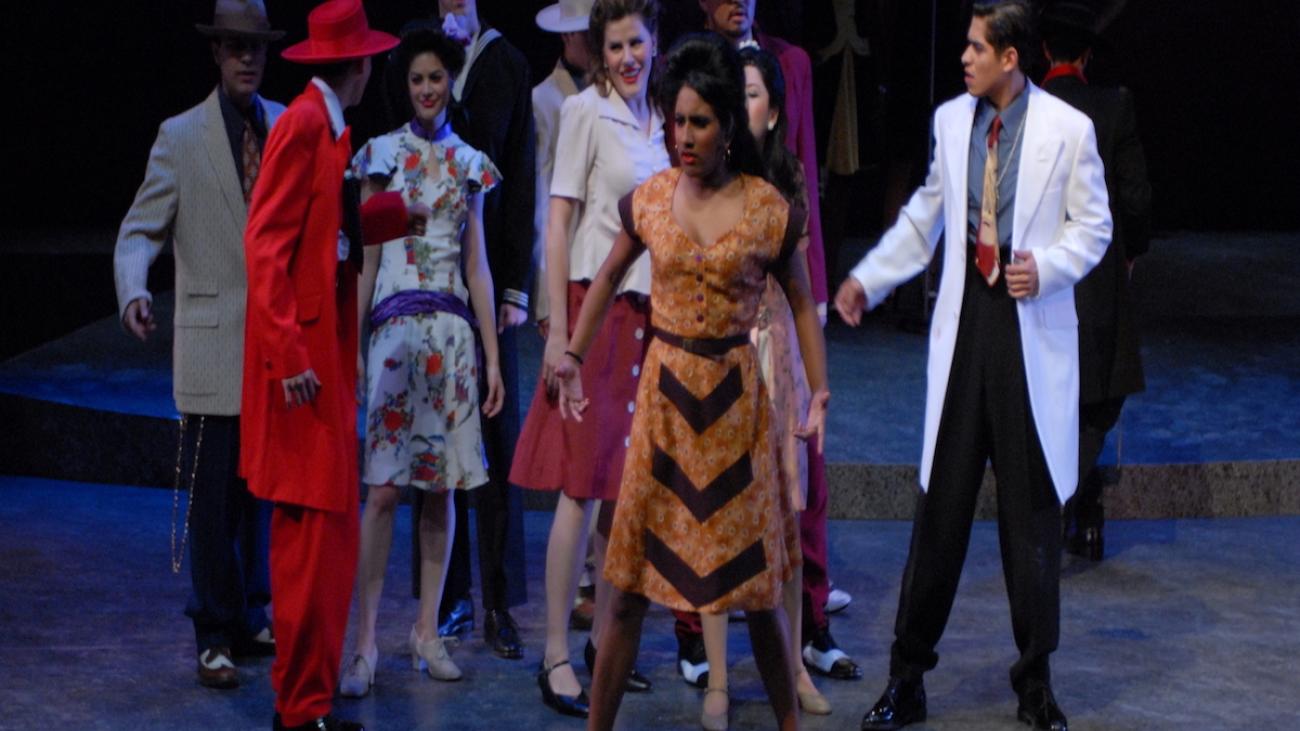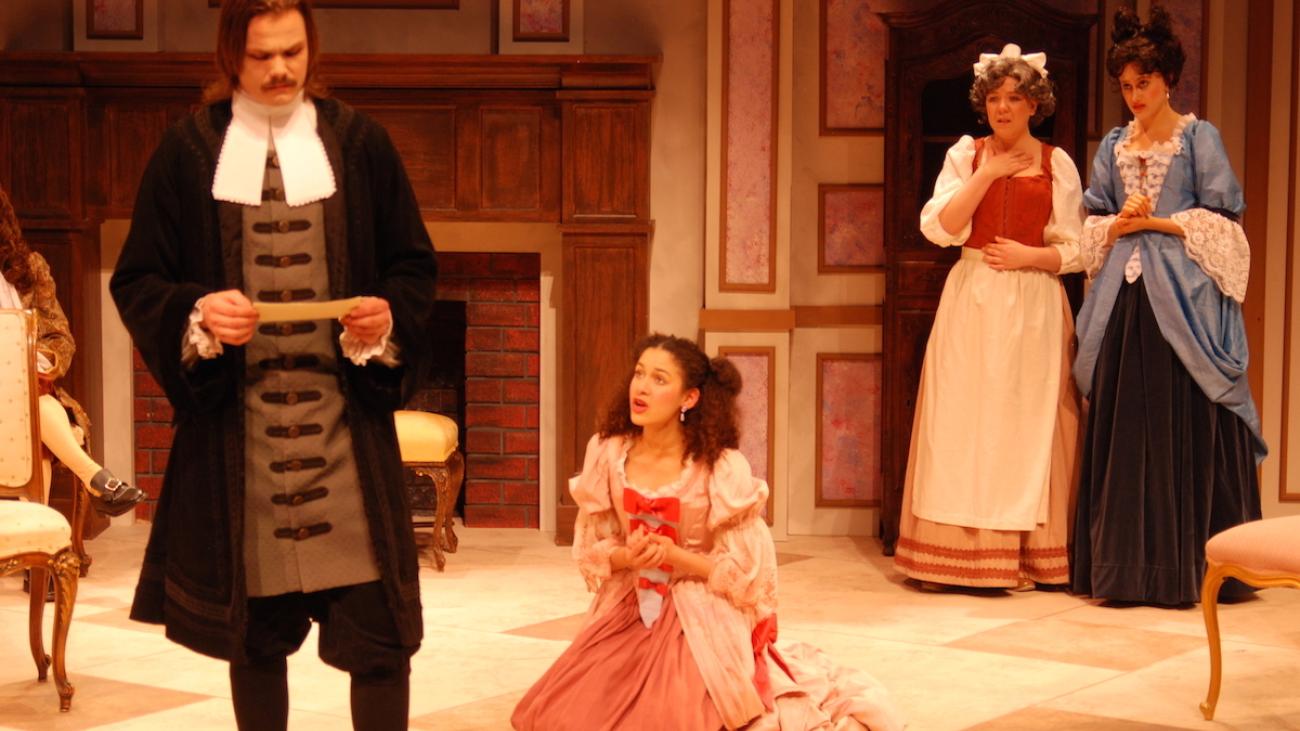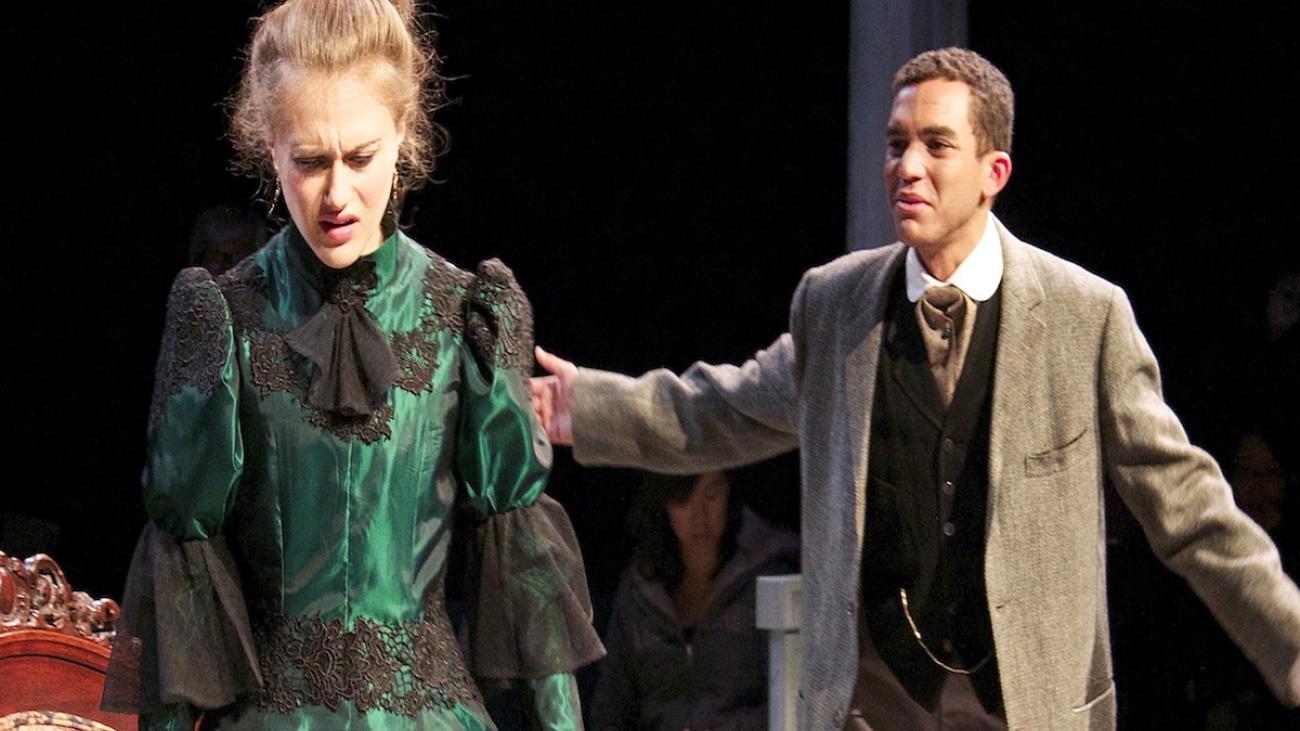 Story Date:
Wednesday, June 2, 2021
The Department of Theatre and Dance is sad to announce that Sherry Linnell will retire from her position in the Department at the end of June after 46 years of service to the College(s). We also want to express our gratitude for all of her indelible contributions to the life of the Department which will always be remembered. We wish Sherry much health and happiness as she moves forward.  
Sherry Linnell, a Los Angeles native and daughter of an accountant, received a B.A in Theatre in 1970 from the University of California Irvine, and an M.F.A. in Theater Design in 1972, also from U.C. Irvine. After teaching for three years at Golden West College, she came to Pomona in the fall of 1975. Over the course of 45 years she has taught costume design, make-up and the Dramatic Imagination, a broad -based introduction to theatre design.  Many students have commented on the fact that Sherry was a tough but fair teacher.  They were often surprised at how much they learned and were proud of their growth in her design classes—a true testament to Sherry's skill as a teacher.  In addition to her formal teaching, Sherry was a wise supervisor of student costume and/or make-up designers, and SURP recipients,  on numerous occasions.  
During her time at Pomona, she designed costumes and/or makeup for nearly 100 productions. As a freelance designer she designed costumes for some 75 productions for companies such as the Furious Theatre Company, Boston Court Theatre, International City Theatre, The Fullerton Civic Light Opera, The Los Angeles Theatre Center, The Main Street Playhouse, and California Institute of the Arts. She received awards for her for her designs from Stage Scene LA, Backstage West, The Ovation Awards, and The American College Theatre Festival. She is a member of the costume designer's union, United Scenic Artists local 829, and also a member of the United States Institute for Theatre Technology.
Sherry received numerous internal grants from the College. These include a Luna Program grant to document Theatre Department productions, attendance at the ACE Leadership Academy in Washington D.C., travel to the Prague Quadrennial exhibition of theatre design, sabbatical research In New York for a dance collaboration project, a Freeman Grant for research in Bali, and summer travel to Moscow to research Russian Scenic and Costume Design. She served as a panelist and panel chair at numerous United States Institute of Theatre Technology Conferences, and also served the Institute as a conference planner, and as a foreign guest liaison.
In service to the department and The College, Sherry was Chair of Theatre from 2001-2004 and 2015-2018. She served on the Student Affairs Committee, the Disability and Mental Health Task Force, the Mellon Elemental Arts Committee, the Parental Leave Task Force, the College Harassment Committee and the Arts Task Force.
In the costume shop, Sherry instigated the showing of themed movies for our Saturday workdays in advance of dress rehearsals for big shows.  She was known to make those very busy days fun by providing Peeps, chocolate, and other treats to the costume shop workers.  Sherry was a master at choosing fabrics that were right for every show and she developed a reputation for using the wrong side of the fabric as the right side.  It was a given that she would do this at least once per production.  In retirement, she will not miss logging so many miles and lugging around so many bags while shopping for fabrics, trims, and accessories.  But she will welcome the free time to watch Bridgerton again--and other period shows.
Sherry was a figure skating mom to her daughter Jennifer for many years, designing and creating beautiful skating costumes for Jen's competitions.  
She continues to be a strong and loving support to her daughter, son-in-law and two granddaughters, who will undoubtedly appreciate the extra time with her, while we in the costume shop will miss her humor, knowledge, and creativity.
Best Wishes to you Sherry!
Story By:
Mary T. Rosier/Holly Ahlborn
Administrative Assistant of Theatre