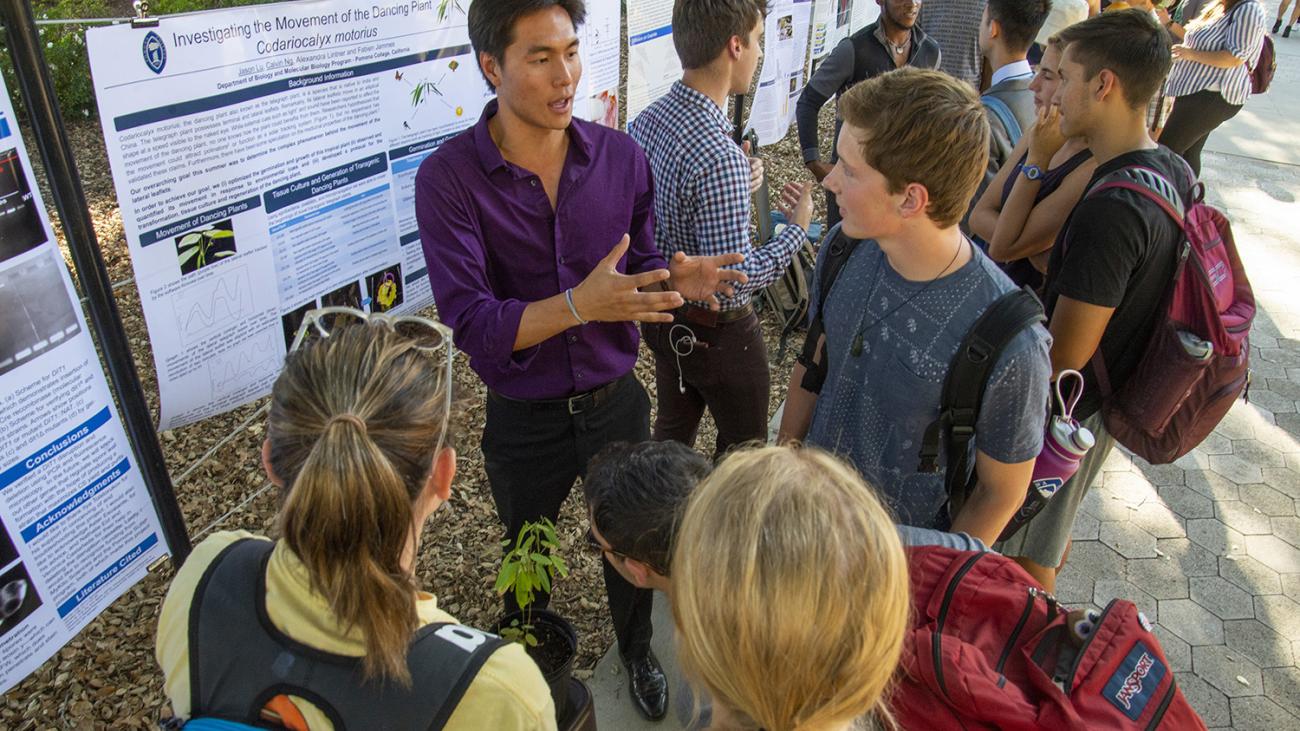 Guidelines
Students must identify and design a project that can be completed in one semester.
Projects should be short-term, feasible to complete in one semester.
Fellows must be able to commit a minimum of 40 hours to their project during the semester.
Students apply for a Campus Fellows position via Handshake. Documents include:
unofficial transcript
résumé
project proposal
Note: The Project Proposal must be between 250-500 words, acknowledged and signed by your project advisor/mentor, and submitted as one PDF document when applying in Handshake
A Selection Committee consisting of Pomona College staff and faculty will review all applications and determine awardees. Fellows will be highlighted, and their projects will be posted on the Pomona College website. This is not a salaried or shift position; fellows are not campus employees.
Eligibility
Be a Pomona College undergraduate student. All class years welcome!
Be on campus for the semester you intend to complete your project.
Be in good academic standing (not on academic probation).
All majors are eligible, including undeclared.
How to Apply
Apply via Handshake.
Submit all materials by the deadline (contact us at cdo@pomona.edu for deadline details). Materials include:

résumé
unofficial transcript
project proposal (acknowledged and signed by project advisor/mentor)
Candidates will be notified of acceptance within two weeks of the application deadline.