Claremont, CA—The Benton Museum of Art at Pomona College is pleased to announce a new collaboration with the June Harwood Charitable Trust. This collaboration with the Trust, established by the artist in 2012, will result in a major exhibition of the work of the California Hard-Edge painter in the fall of 2023, an accompanying publication, and the acquisition by the Benton of ten works by Harwood, which will come in two stages. 
"I believe that the Benton Museum of Art is the ideal venue to host a rediscovery of Harwood's important contribution to painting," said Dennis Reed, Harwood's longtime friend and colleague who is Trustee of the June Harwood Charitable Trust. "Given the museum's history, staff, and holdings, the Trust has decided to place a number of Harwood's paintings with the museum as permanent gifts," Reed added.
"We are thrilled that the June Harwood Charitable Trust has selected the Benton Museum of Art as a partner to advance the legacy of the artist," said Victoria Sancho Lobis, Sarah Rempel and Herbert S. Rempel '23 Director of the museum. "This exhibition and gift underscore the role that Pomona College has played in the Hard-Edge movement. Harwood's peers Karl Benjamin and Frederick Hammersley both taught at Pomona, and our collection of Hard-Edge painting will be immeasurably strengthened by the addition of Harwood's work." 
June Harwood was born in Middleton, New York, in 1933 and received a BFA from Syracuse University in 1953. She moved to California, earning an MA from California State University, Los Angeles, in 1957. While working as a teacher at Hollywood High School and then a professor at Los Angeles Valley College, Harwood refined a style of abstraction and compositional rigor that she had started developing around 1960.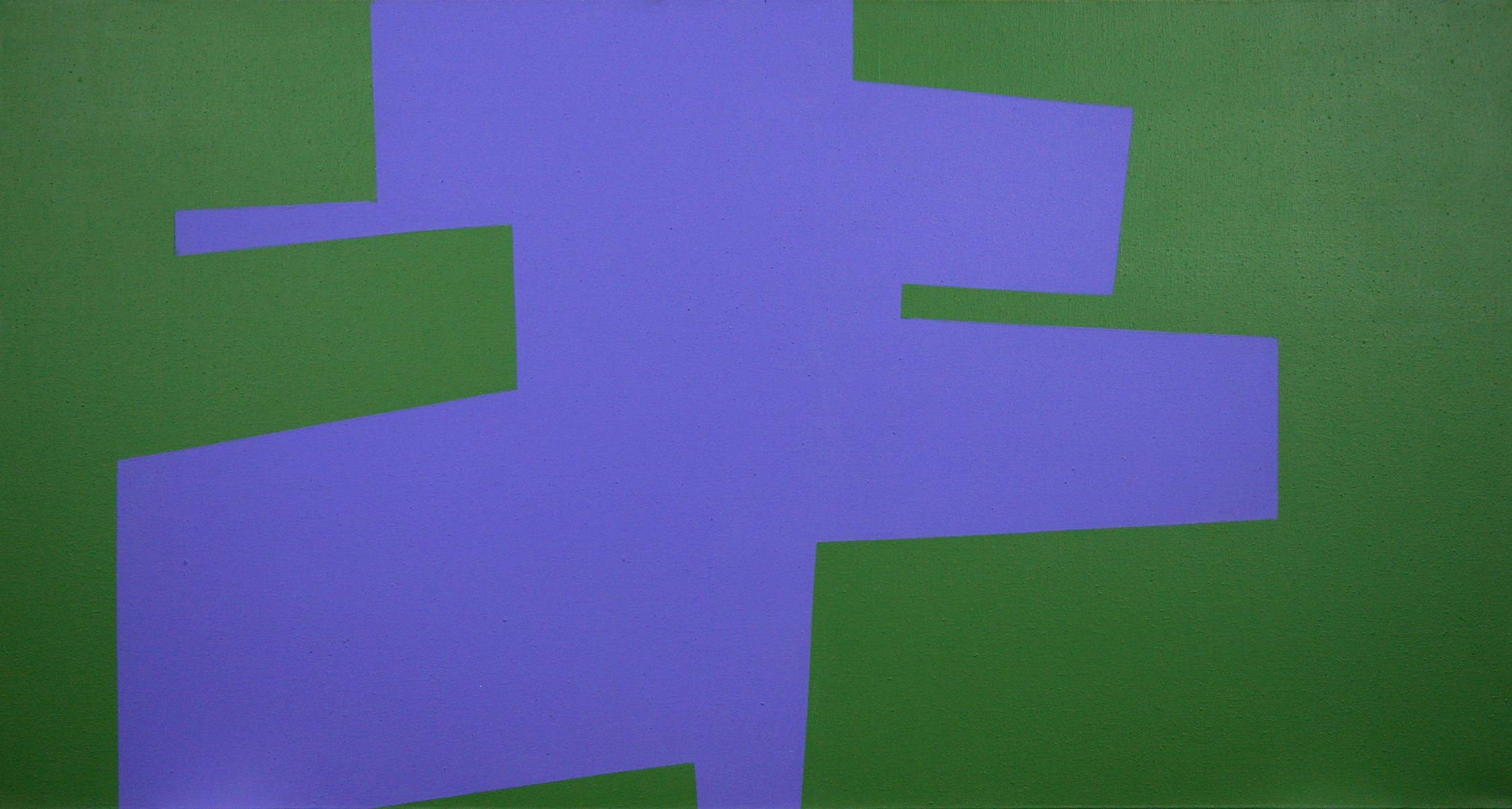 June Harwood, Untitled, Colorform Series, 1966. 30 x 46 in. Pomona College Collection. A Gift from the June Harwood Charitable Trust.
This style eventually became known as "Hard-Edge," a term coined in 1959 by critic and curator Jules Langsner (whom Harwood married in 1964). Langsner described the style as Abstract Classicism, in contrast to New York City's Abstract Expressionist movement. Hard-Edge painting was characterized by flat planes of color defined by sharp borders, uniform paint application, bold colors, and pure abstraction.
Harwood's work was included in the second major exhibition of this emerging movement, California Hard-Edge Painting. This foundational exhibition, curated by Langsner, was shown in 1964 at the Pavilion Gallery in Balboa, California, which would become the Orange County Museum of Art, and also featured the work of Karl Benjamin, Lorser Feitelson, Frederick Hammersley, Helen Lundeberg, and John McLaughlin among others. 
Curated by senior curator Rebecca McGrew, the exhibition in the fall of 2023 at the Benton Museum of Art at Pomona College will be a survey of Harwood's work, with an emphasis on her better-known Hard-Edge work of the 1960s and 1970s. Independent curator Daniell Cornell, collaborating as exhibition consultant for the Trust, is helping to organize this project. This presentation will occupy all of the Benton's galleries and will be Harwood's first full survey exhibition. 
"Female artists have played a foundational role in our collection and in the arts at Pomona College, so we are especially grateful that Harwood's paintings will find a home in our museum," says McGrew. "We have organized exhibitions and made acquisitions with Karen Carson, Merion Estes, Marcia Hafif, Helen Pashgian, Alison Saar, and Barbara T. Smith, among others, and I am thrilled that Harwood's paintings are joining their work."
Following the presentation at the Benton, the exhibition will travel to the Nora Eccles Harrison Museum of Art in 2024, followed by other museums to be determined. A publication will accompany the exhibition and will include essays by Cornell, writer and critic Christopher Knight, McGrew, and curator and Trustee Dennis Reed. Working with the Trust, the Benton will ultimately select ten paintings to join the collection of Pomona College.
About the June Harwood Charitable Trust
The June Harwood Charitable Trust was established by June Harwood in 2012 to conserve, maintain and manage her artwork, and to promote her artistic heritage. The Trust, which is managed by Trustees Dennis Reed and Annie G. Reed, holds over 150 works by Harwood, as well as some works by artist friends.