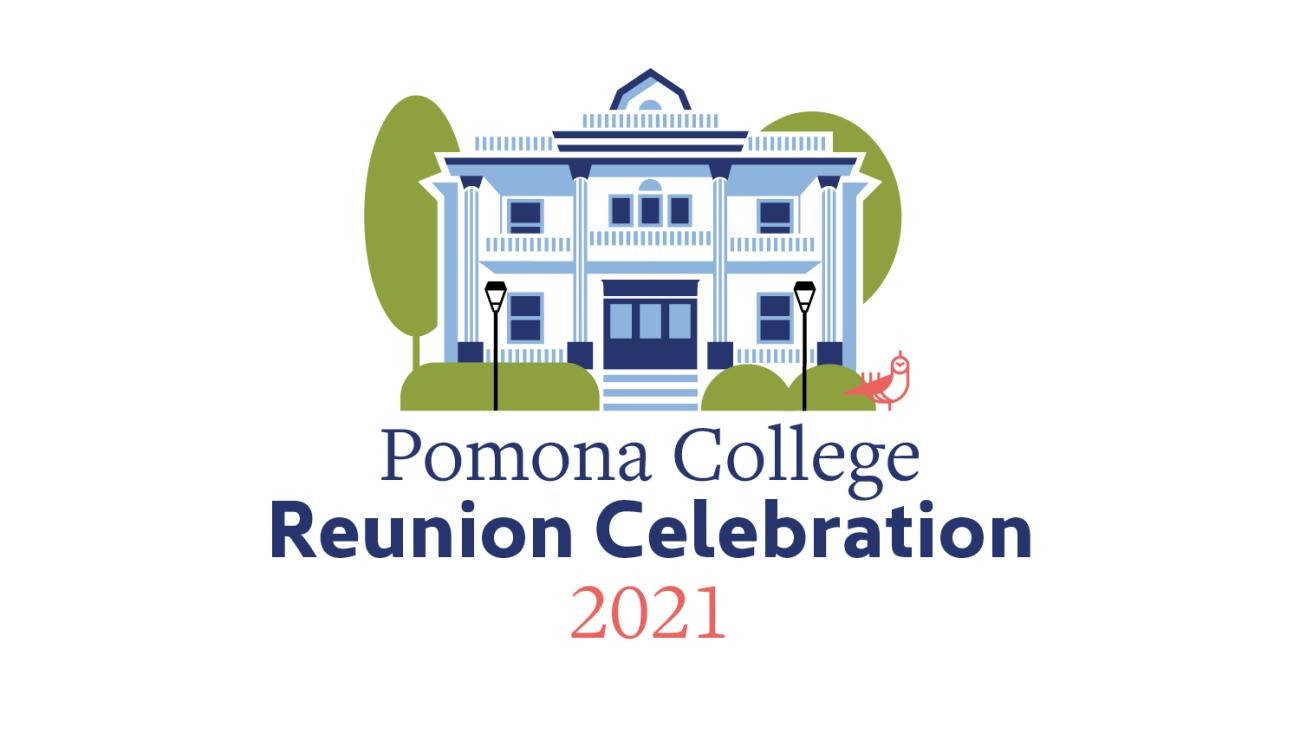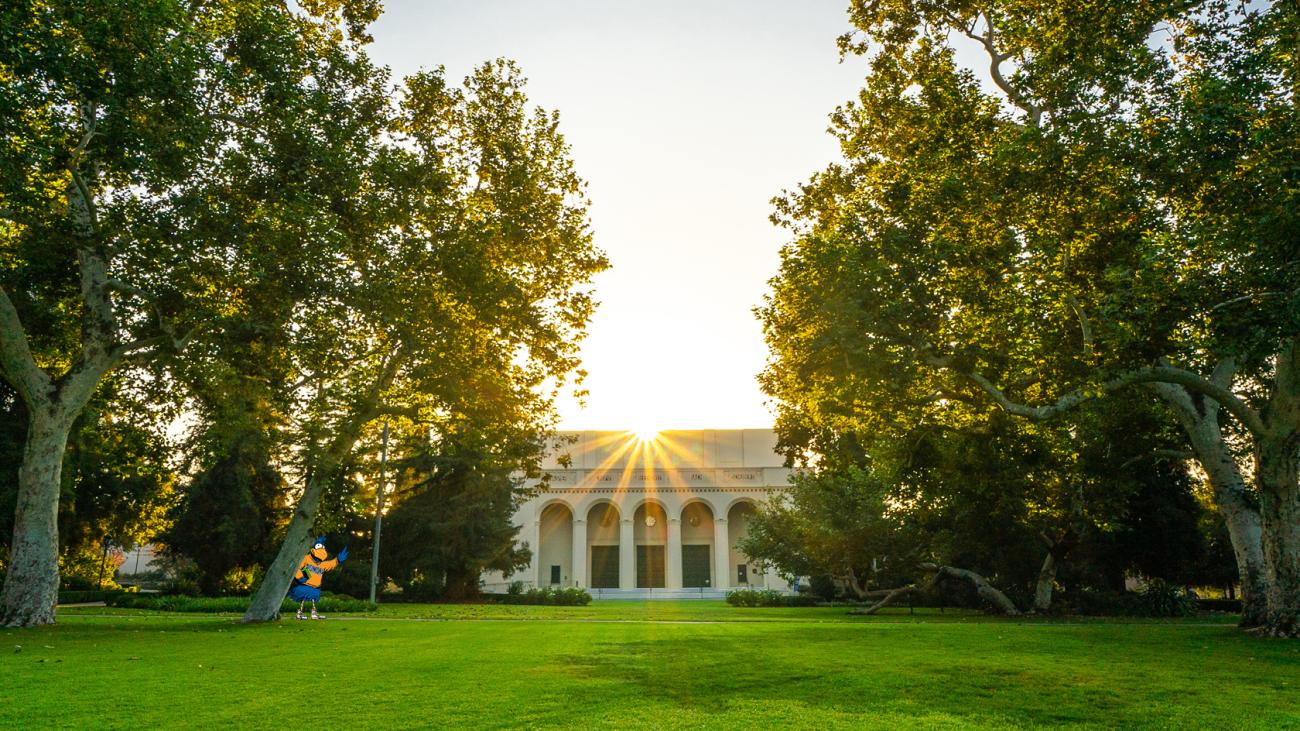 Schedule of Programs and Activities
All events will take place on the virtual Pomona College event website PDT. Schedule is subject to change. Please check back regularly for updates.
Register & Login for Reunion Celebration
Friday, April 30
10am | Religious Studies Senior Thesis Presentations
Come and celebrate our Seniors as they present their Senior Thesis Research! 
ROSE HILLS THEATRE: Special Programs & Academics
11am | Salad Bowl: Student Art Exhibition Virtual Opening Reception
Join us for the virtual opening reception Salad Bowl: Student Art Exhibition to celebrate artists and art aficionados!
ROSE HILLS THEATRE: Special Programs & Academics
11am | Department of Sociology Senior Thesis Presentations
Sociology seniors will present findings from their year-long senior thesis. All welcome!
ROSE HILLS THEATRE: Special Programs & Academics
12:45pm (sharp!) | Time for Class! Open Classrooms
Alumni will have the opportunity to sit in on classes and experience how the faculty and students have pivoted to a virtual learning environment over the past year. Professors have requested that alumni arrive by 12:45 p.m. start time so as not to disrupt class instruction. Thank you!
Open Classes
Nightclub Dance Class
Learn the basics of Salsa, Bachata, Hustle, Nightclub Two-step, Merengue, and West Coast Swing. This class will explore the social, competitive, and performative versions of the Nightclub Dance category.
Denise Machin, Ph.D.Assistant Director, Smith Campus Center
Director of the Claremont Colleges Ballroom Dance Company
Chem 1B Lab
Attendees must join promptly at 12:45 p.m. An introduction to the theories exploring the physical and chemical properties of the elements and their compounds, including the structure and properties of solids, liquids and gases. 
Prof. Daniel Wellman
Molecular Biology Laboratory
Meet with Prof. Negritto while students undertake group and independent research projects (molecular biology) and select their senior thesis projects.
Prof. Tina Negritto
German
Learn some German by attending this small and lively class taught by Prof. von Schwerin-High! The class consists of three 50-minute units (12:45-1:35; 1:45-2:35; 2:40-3:30) with breaks in between. Guests are welcome to attend for part of the three hours or for the entire class. 
Prof. Friederike von Schwerin-High
ROSE HILLS THEATRE: Special Programs & Academics
3pm | A College In A Garden : A Century of Campus Planning History
Get an inside look at the history of how our beautiful campus has evolved through the years and the vision for the future.
3 - 5pm | Academic Department Receptions
Physics & Astronomy Alumni Reception
International Relations Alumni Gathering
Religious Studies Alumni Reception
Psychological Science Alumni Gathering
THE WASH: Fun & Games
4pm | Virtual Tour: Benton Museum of Art at Pomona
Join Victoria Sancho Lobis, Sarah Rempel and Herbert S. Rempel '23 Director of the Benton, on a tour of the Museum's brand-new space and inaugural exhibitions.
LITTLE BRIDGES: Signature Events
5pm | President Gabi Starr & Dean Bob Gaines - "Power of Pomona"
LITTLE BRIDGES: Signature Event
6pm | From the Gates to Napa Valley: A Virtual Wine Tasting with Cathy Corison '75
Cathy Corison '75, 2021 Blaisdell Award winner, and John Haegar will discuss how she became interested in wine-making as a student at Pomona College and then went on to become Napa Valley's first woman winemaker. Following the discussion will be a virtual wine tasting and a Q&A session. Don Swan '15, Alumni Board President, will make introductory and closing remarks. (Live on 4/30 at 6pm; will be on-demand later)
LITTLE BRIDGES: Signature EventNightclub
Saturday, May 1
9am | Morning Coffee Gatherings for all Reunion Classes
Join your fellow alumni in your Reunion Class Lounge to start your day with some caffeine and catching up!
MARSTON QUAD: Reunion Class Lounges
10am | Sage Tank 2021: A Virtual Pitch Competition for Student Entrepreneurs
An opportunity for students to pitch their entrepreneurial ideas to a panel of alumni judges who will offer advice and potential funding.
ROSE HILLS THEATRE: Special Programs & Academics
11am | Beyond the Admissions Numbers: Creating and Sustaining a Diverse Pomona
Join us for this pre-recorded session on how access and outreach initiatives in the Office of Admissions and Financial Aid have contributed to Pomona's growing diversity. This conversation will touch on Pomona's work with the Posse Foundation and the College's partnership with QuestBridge, along with the many other initiatives spearheaded by the Office of Admissions and Financial Aid to recruit a diverse community. Panelists will also discuss the College's efforts to support student success and foster diversity and inclusion at Pomona. In the end panelists will reflect on what it means to learn and thrive as a Sagehen today.
LITTLE BRIDGES: Signature Events
11am | A Celebration & Panel with the Economics Department
Please join us for an alumni panel on Energy Economics, and a toast in honor of Professor John Jurewitz's 47th year at Pomona College.
ROSE HILLS THEATRE: Special Programs & Academics
1pm | 47 Reasons to Love the Pomona College Farm
Join incoming Environmental Analysis Coordinator Heather Williams (Politics Department) for a slide show and a Q&A about the past, present and future of the Pomona College farm.
LITTLE BRIDGES: Signature Events
1 - 3pm | KSPC Radio Alumni Broadcasts
KSPC Radio alumni are invited to join a live broadcast during reunion weekend! Reunite with your DJ friends (in a Zoom room), play some of your favorite tunes from back in the day, and/or just share your memories of KSPC - and all of this (audio_ will be broadcast and streamed live as it happens! Friends and family can listen in online at kspc.org or in the LA area 88.7 fm.
THE WASH: Fun and Games
2pm | Creating New Space: The Center for Athletics, Recreation and Wellness
A panel discussion follow by a Q&A with Dr. Miriam Merrill, Athletics Director; Bob Robinson, Assistant Vice President of Facilities; and Avis Hinkson, Vice President for Student Affairs and Dean of Students to discuss the history of Athletics at Pomona and the latest on the new Center for Pomona and Pitzer.
LITTLE BRIDGES: Signature Events
3pm | Exhibition Tour of Alison Saar: Of Aether Earthe
Alison Saar: Of Aether and Earthe offers a survey of Saar's sculptures, installations, paintings, and drawings. Take a virtual tour with Senior Curator, Rebecca McGrew '85. On view until December 19, 2021.
LITTLE BRIDGES: Signature Events
4pm | Affinity Happy Hour!
Grab your favorite drink and reconnect with fellow Sagehens in a virtual space!
Affinity Happy Hour Gatherings
QRC Alumni & Friends Mixer
Come together with POM LGBTQIA+ alumni and friends and explore the richness of our community's interests, experiences, and backgrounds. We hope to see you during this virtual happy hour! Cheers to queers!
The Office of Black Student Affairs (OBSA) Black Alumni Mixer
A drop in social for alumni of African descent to connect with one another and OBSA staff. Open to alumni from all seven colleges and hosted by Lydia Middleton, OBSA's Dean and Director and Cleopatre Thelus, OBSA's doctoral fellow for alumni engagement and academic development (Claremont Graduate University).
Entrepreneurship at Pomona, Before Pomona Ventures
Pomona Ventures was started 10 years ago but there were Sagehen entrepreneurs long before that. This is an event open to all Sagehen entrepreneurs to connect, share stories of their time at Pomona and their experiences in the startup world. All aspiring entrepreneurs are welcome as well!
CLSA Mixer
The Office of Chicano Latino Student Affairs (CLSA) invites alumni to stop by and chat with CLSA staff.  Learn more about what the center has been up to and ask questions about how we can continue our partnership with Latinx alumni from Pomona College.
KSPC Radio Alumni Gathering
Find out what's going on at KSPC Radio, "The Space" these days, share memories, and ask questions – Erica Tyron, Director of Student Media and diA Hakinna, KSPC Administrative Associate and longtime volunteer/DJ are looking forward to meeting you and catching up!  It's certainly been an unusual and challenging year for radio, but our experiments with new approaches to connecting students, community volunteers and alumni to broadcasting during this time are revealing more opportunities in the time ahead.
AARC Alumni 30th Anniversary Mixer
Please join us to honor the Asian American Resource Center's 30th anniversary and to mix and mingle with generations of AARC and AAMP communities.
Over the Years: a Glee Club Pan-generational Reunion
Mix, mingle and sing during the Glee Club's pan-generational reunion.
THE WASH: Fun & Games
On-Demand Programs
Blaisdell Award Honoree Features
Celebrate and learn more about the 2021 Blaisdell Distinguished Alumni Award recipients!
Labor Trafficking Discussion with '21 Blaisdell recipient Martina Vandenberg '90 and Faculty
At the Piano with '21 Blaisdell recipient Nathan Wang '79 and Prof. Genevieve Lee
An Artist's Profile–James Strombotne '56 in conversation with Jon Siegel '84.
From the Gates to Napa Valley: A Virtual Wine Tasting with Cathy Corison '75 (Live on Friday at 6 p.m.; program will be available on demand later)
SEAVER HOUSE: Reunion Celebration Homepage
Cecil's Trivia Quiz
Take Cecil's Trivia Quiz and test your knowledge of Pomoniana.
THE WASH: Fun & Games
Cecil's Close-Up Campus Quiz
Fancy yourself a Sagehen with a sharp eye? How many locations around campus can you identify from these zoomed-in photos.
THE WASH: Fun & Games
Distinguished Services Alumni Award Recipient Profiles
Learn how three Sagehens have given back in service to Pomona College and, with gratitude, have received the 2021 Distinguished Alumni Service Award: Dodie Bump '76, Peggy Olson '61 and Kelly Perine '91.
SEAVER HOUSE: Reunion Celebration Homepage
Exploring the Pomona College Archives
Join Pomona College Archivist, Sean Stanley as he highlights Pomona College's archival collections and discuses efforts to increase the accessibility of the Archives' resources through online platforms and upcoming digitization projects.
ROSE HILLS THEATRE: Special Programs & Academics
Glee Club Performance
THE WASH: Fun & Games
Hello from the Draper Center for Community Partnerships!
Take a virtual tour of the Draper Center and learn about their collaboration among community members, students, faculty, and staff in support of education outreach, community-based research and learning and more!
THE WASH: Fun & Games
In Memoriam: A Moment of Reflection 
The Claremont Chaplains lead the memoriam with words of comfort to the Pomona community in honor of those who passed away in the past year. The COVID-19 pandemic has taken a considerable toll on our community, and each name honored in this space represents someone who is deeply missed and fondly remembered by colleagues, family, and loved ones. This site is by no means comprehensive and is intended as a first step in memorializing those who have passed away.
LITTLE BRIDGES: Signature Events
The Legend of 47
Learn or recall the significance of the number "47" to Pomona College, where it exists on campus, and how it appears in pop culture throughout the past and present.
THE WASH: Fun & Games
Sagehens Abroad: Student Stories From Around the World Podcast
Featuring the Office of Study Aboard peer mentors interviewing students who have gone abroad, this podcast showcases the power of storytelling, accentuates the diverse backgrounds of our student body, and spotlights the variety of programs that our students embark upon during their time at Pomona College.
ROSE HILLS THEATRE: Special Programs & Academics
SagePost47 Podcast: Students Interview Alumni
In the SagePost47 Podcast, current students talk with Pomona College alumni about their experiences and dive into their decisions. We hope to help current students and alumni as we share these stories! Listen for advice and updates on what Pomona alumni are up to! New episodes will be released 8 a.m. PDT every Monday during the semester!
THE WASH: Fun & Games