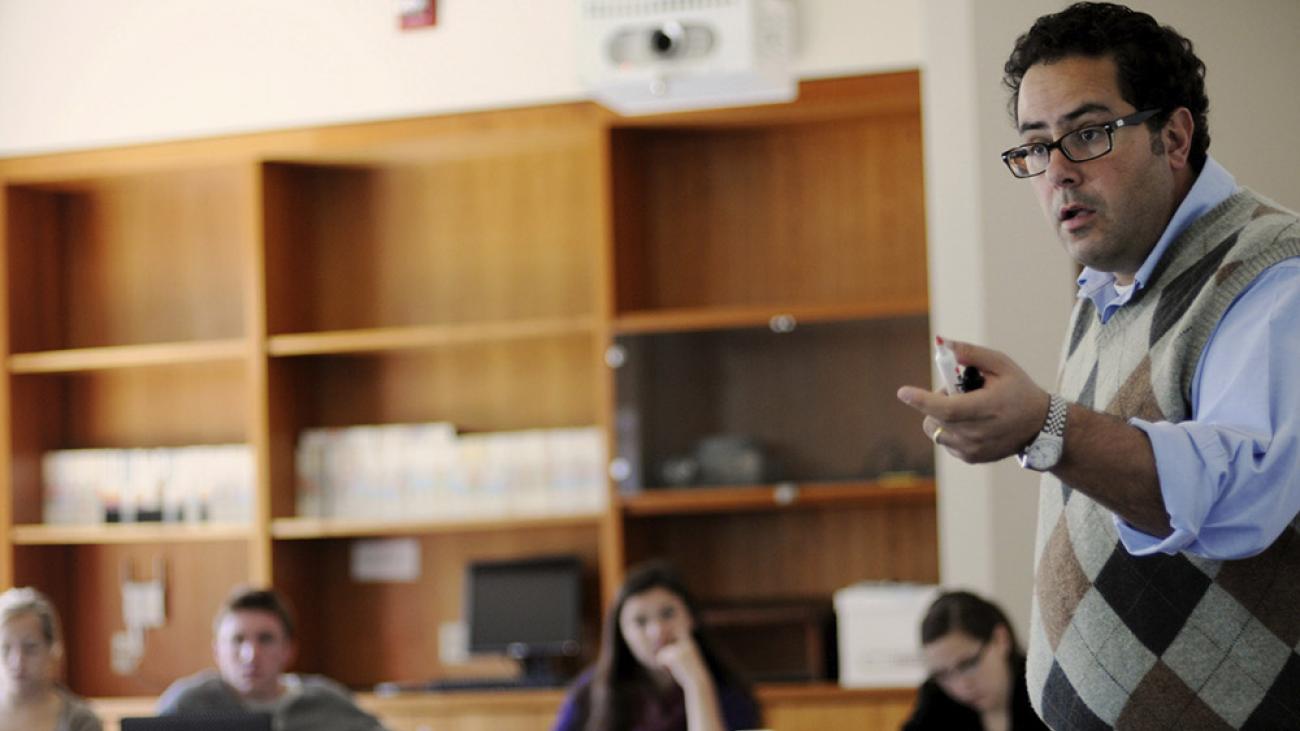 Making Strides
Join us in helping those in our community most affected by COVID-19. Our Sagehen community has come together to respond to the needs of our students and community as we navigate this uncharted course in our world together. With summer beginning, our efforts to provide paid remote summer learning experiences and support for the students and families in Pomona's community programming remain a top priority.
Your financial support will have an immediate impact for student fellowships this summer through the Remote Alternative Independent Summer Experience RAISE program and for the students and families, Pomona's neighbors, who need immediate help as part of the Draper Center's PAYS program. You can make a difference for these programs with a gift of any amount before June 30. Give today and thank you for your contribution in these challenging times.
Stories of Impact
Shuxin Zhou '22 writes:
I'm incredibly thankful Pomona is creating a paid remote research program that students are able to apply to since SURP has been cancelled. Being able to do a research opportunity over the summer is such a core experience for so many Pomona students that some will even do research summer after summer because of how much they gained from that opportunity. There is such a wealth of knowledge that students gain at a liberal arts college by exploring a wide breadth of topics but being able to use those interdisciplinary critical thinking skills while tackling problems through hands on experience like research is part of why I chose Pomona. I look forward to seeing this program and personally will be applying to do qualitative research in effective remote collaboration this summer. 
Shawn Trimble '20 writes:
Even though COVID-19 has impacted many communities and organizations within the school, the Draper Center is fully functional and operationally providing our services through different platforms. Focusing on our work with the PAYS community, we have continued to provide funding for college and university enrollment deposits along with continued student coordinator led programs surrounding tutoring, community building and professional skill building. Funds from the community allow us to continue to help equip and prepare our students for higher education. I think the achievements from our students speak for themselves and the program with students from our current cohort receiving scholarships such as the Gates Foundation and Questbridge and being admitted into some of the best schools in the country. We do this work in order to keep students from falling through the cracks before they even start thinking about higher education and when they are in these institutions.
There is still work to do and financial support needed to fully fund the new RAISE program for students this summer and to keep the community assistance flowing for the Draper Center's PAYS program. You can make a difference for these programs with a gift of any amount before June 30. Give today and thank you for your contribution in these challenging times.
In this challenging moment...
Sagehens are working, as always, to bear their added riches during this extraordinary time. Our entire Pomona College community has come together across campus, and across the globe, to respond in impactful, caring and supportive ways to the life changes brought about by the COVID-19 pandemic. Students have continued to support their fellow students as well as the local community. Faculty have shouldered our teaching, learning and mentoring through a swift transition to online academics. Staff have worked to keep student programs and services going to provide housing, career advising, technology, funding and more at the ready. Alumni, families and friends have contributed to our community on campus and the world beyond the Gates, working on the front lines in healthcare and education, volunteering their services and talents in their hometowns and online and looking to help wherever they can.
One Pomona prevails and Sagehens respond in countless ways to meet the needs created by the pandemic.
---
Learn more about Coronavirus (COVID-19) information for the Pomona College community.