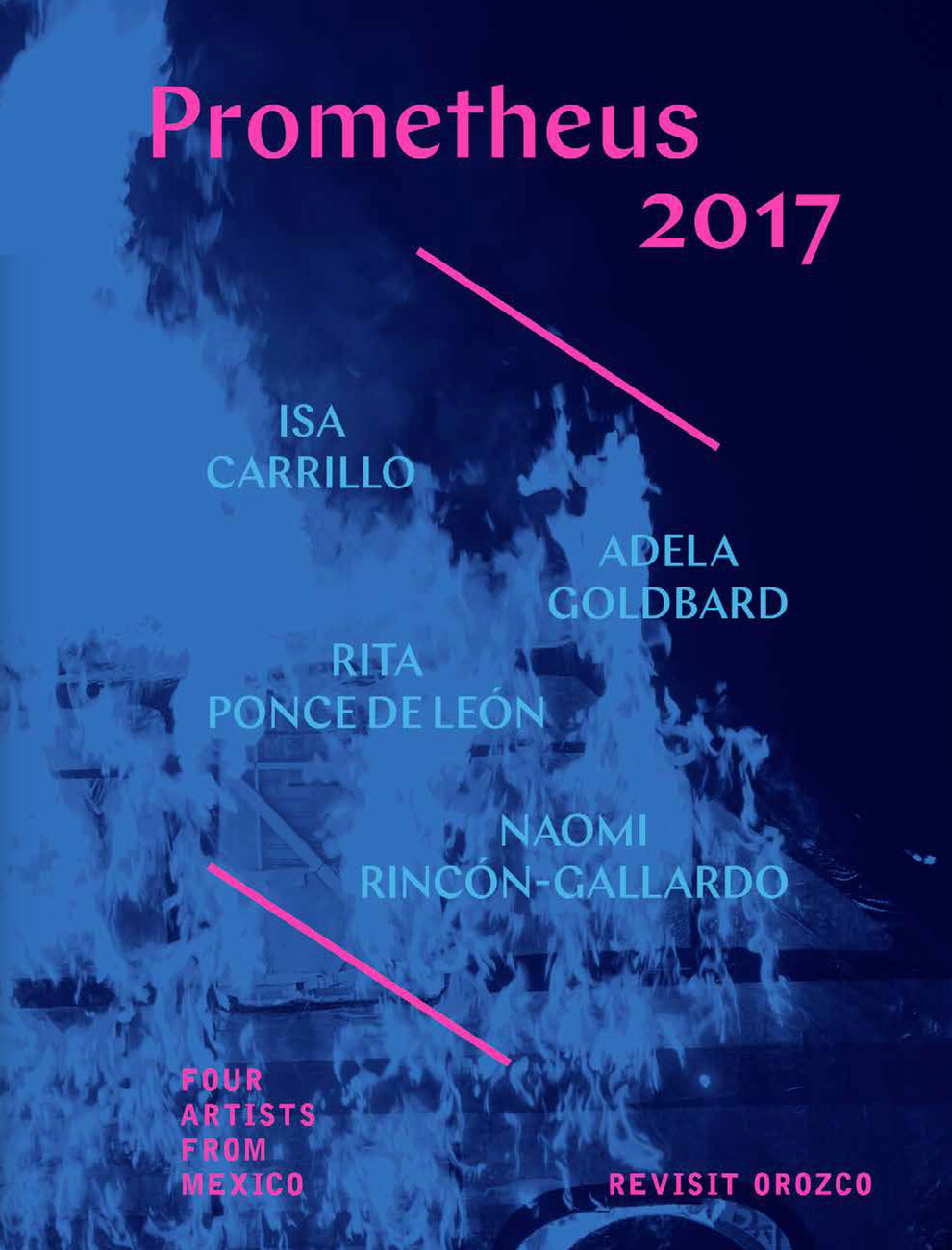 Hardcover
244 pages
10.25 x 1.1 x 13 inches
Published by Pomona College Museum of Art (August 29, 2017)
ISBN: 978-1-60606-544-0
Prometheus 2017: Four Artists from Mexico Revisit Orozco
José Clemente Orozco's 1930 mural Prometheus, created for the Pomona College campus, is a dramatic and gripping examination of heroism. This thoughtful exhibition catalogue examines the multiple ways Orozco's vision resonates with four artists working in Mexico today. Isa Carrillo, Adela Goldbard, Rita Ponce de León, and Naomi Rincón- Gallardo share Orozco's interest in history, justice, social protest, storytelling, and power yet approach these topics from their own twenty-first-century sensibilities. These artists activate Orozco's mural by reinvigorating Prometheus for a contemporary audience.
This gorgeous volume presents substantial new scholarship connecting Mexican muralism with contemporary art practices. Three new essays address different aspects of Orozco, Prometheus, and the connections between Los Angeles and Mexico. The contributors take on a broad range of topics, from murals as public art to how Orozco's work fits into contemporary frameworks of aesthetic theory. The book also includes a chronology, vibrant reproductions, and critical essays focused on the con-temporary artists. 
Texts by Rebecca McGrew, Terri Geis, Mary K. Coffey, Daniel Garza Usabiaga, and Benjamin Kersten. Catalogue design by Kimberly Varella with Becca Lofchie, Content Object. Pomona College Museum of Art, publisher; Getty Publications, distributor.
To purchase, email benton@pomona.edu
$39.95