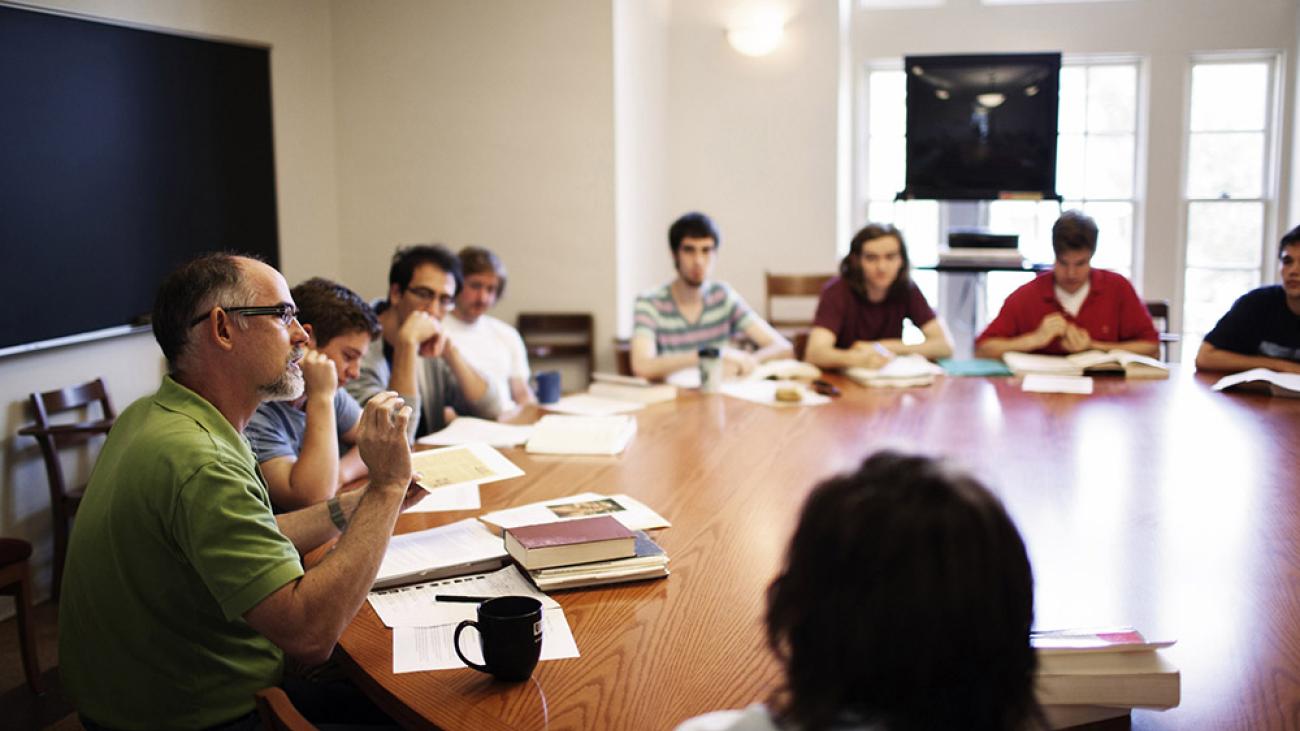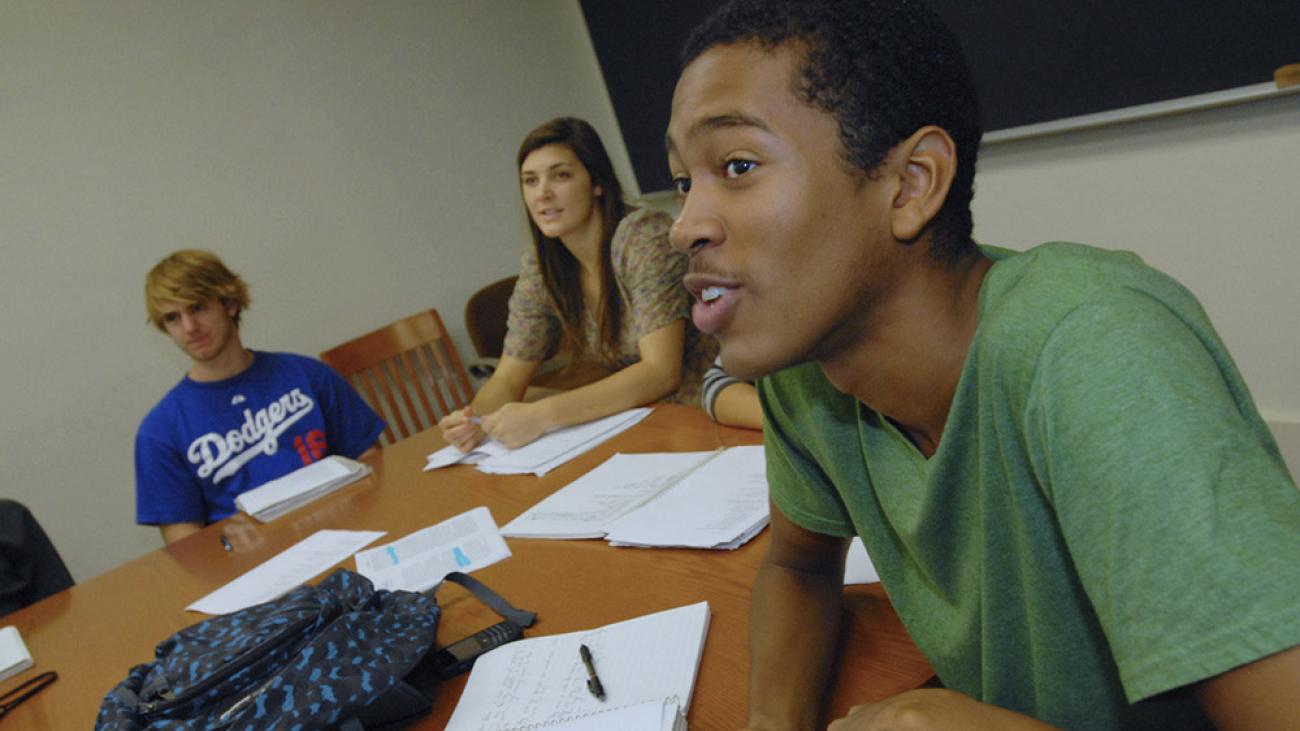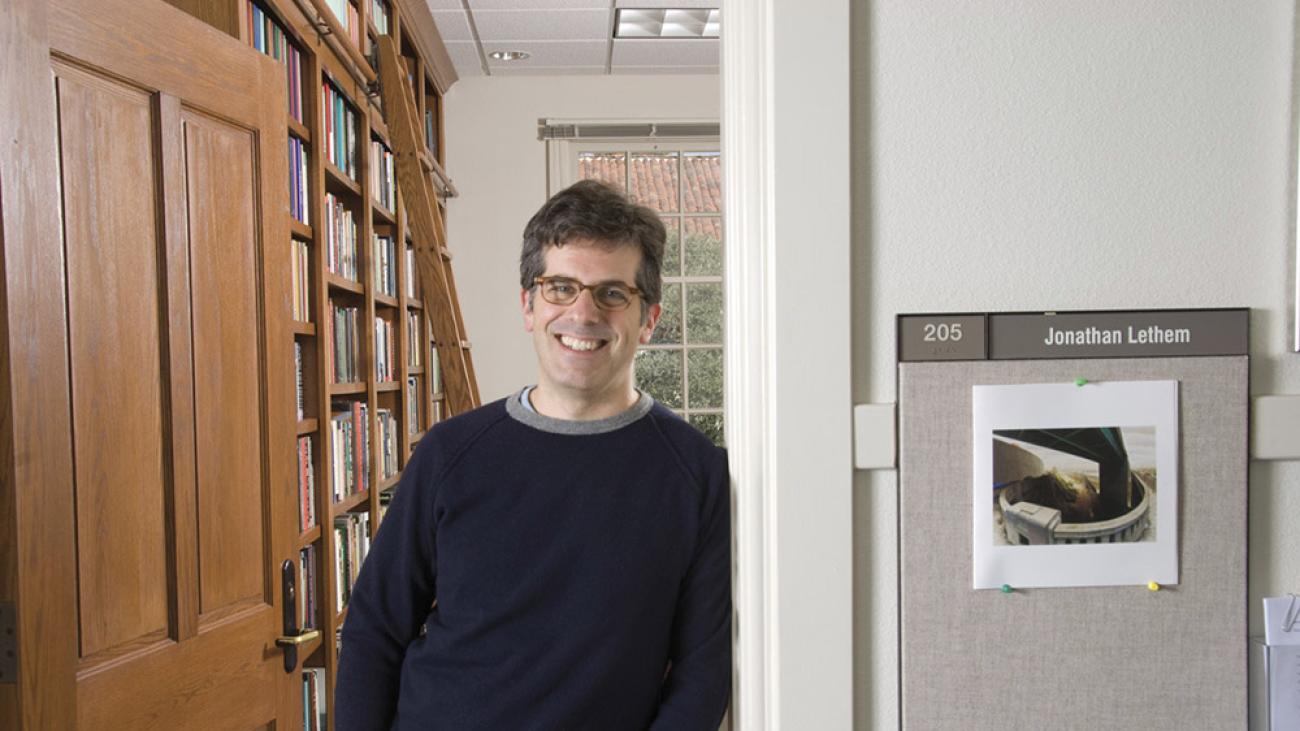 Study English literatures spanning continents, genres, time periods and traditions, becoming a skilled critic, thoughtful reader and compelling writer.
Studying English literatures at Pomona encompasses a range of literary forms, teaching you to uncover meanings, think critically about texts, write with clarity—and enjoy a good read.
The department offers courses that cover a broad range of historical, geographical and cultural territories, including classes like How Shakespeare Works, The Holocaust in Literature and Film, Poetry Movements Since the 1950s, and Asian/American Literature since 2000. You will learn how to write fiction, poetry and cultural and literary criticism from dedicated professors who are among the finest practitioners of their craft. 
We want our students to be able to engage with texts and closely and deeply analyze and understand them and their contexts as they read and write. English majors will encounter a variety of theoretical approaches and pursue the work of interpretation.
Mastering the work of critical reading, writing and thinking has impact far beyond the English discipline and the study of literature. English majors are taught how to find, learn and contribute to a conversation; how to formulate robust and original arguments in respect to that conversation; and how to communicate such arguments, along with their stakes and ramifications, effectively in both oral and written form.
Academic Coordinator of English and Media Studies