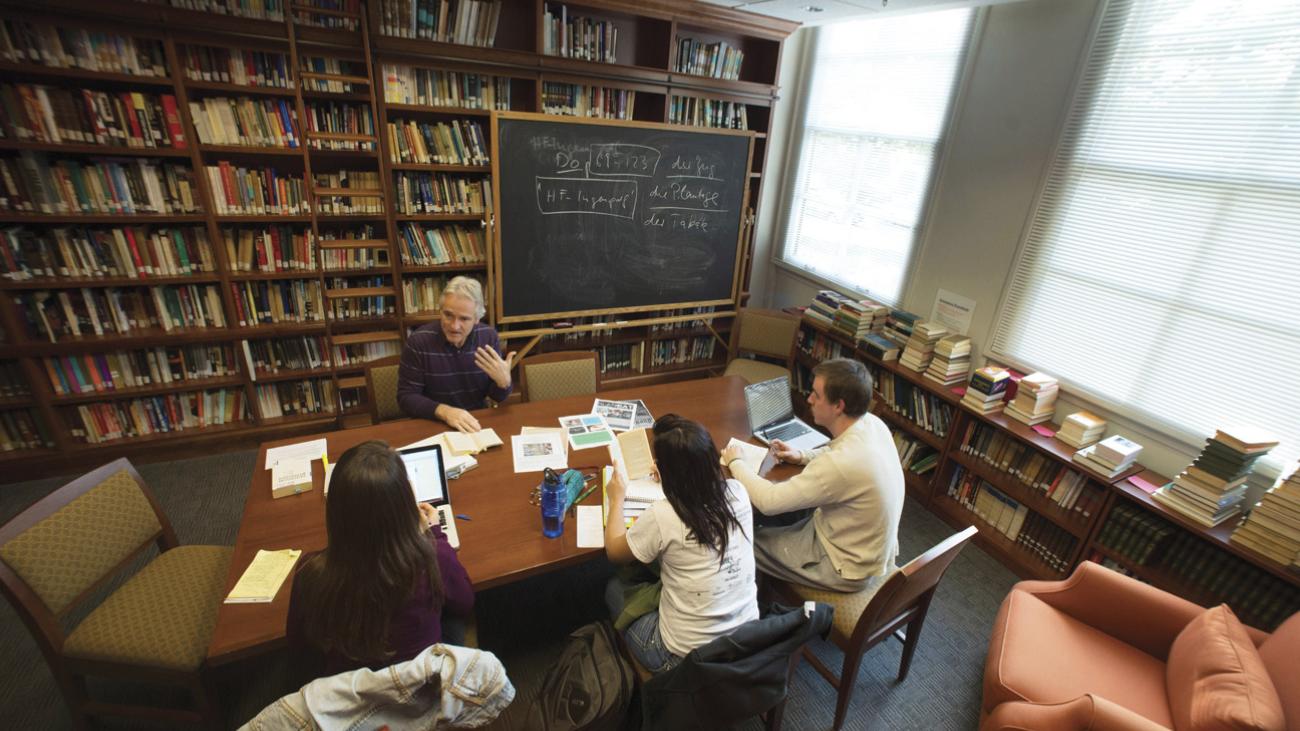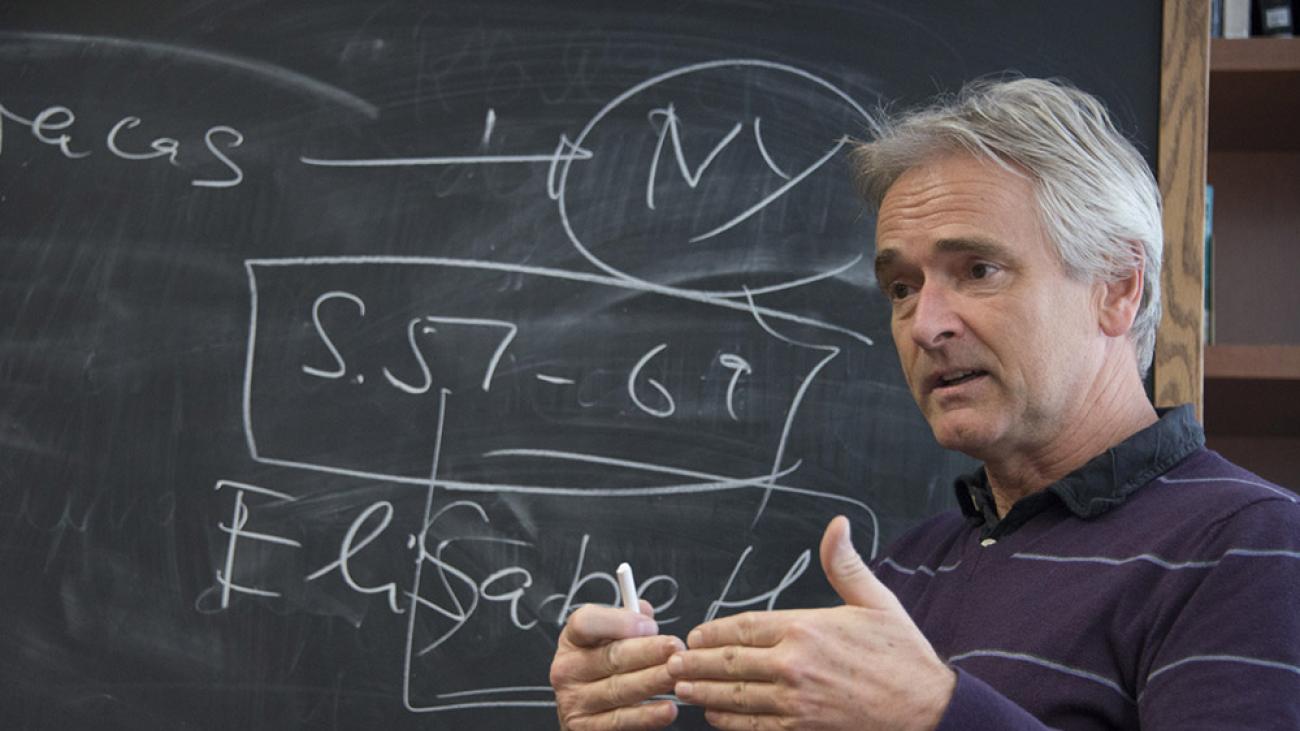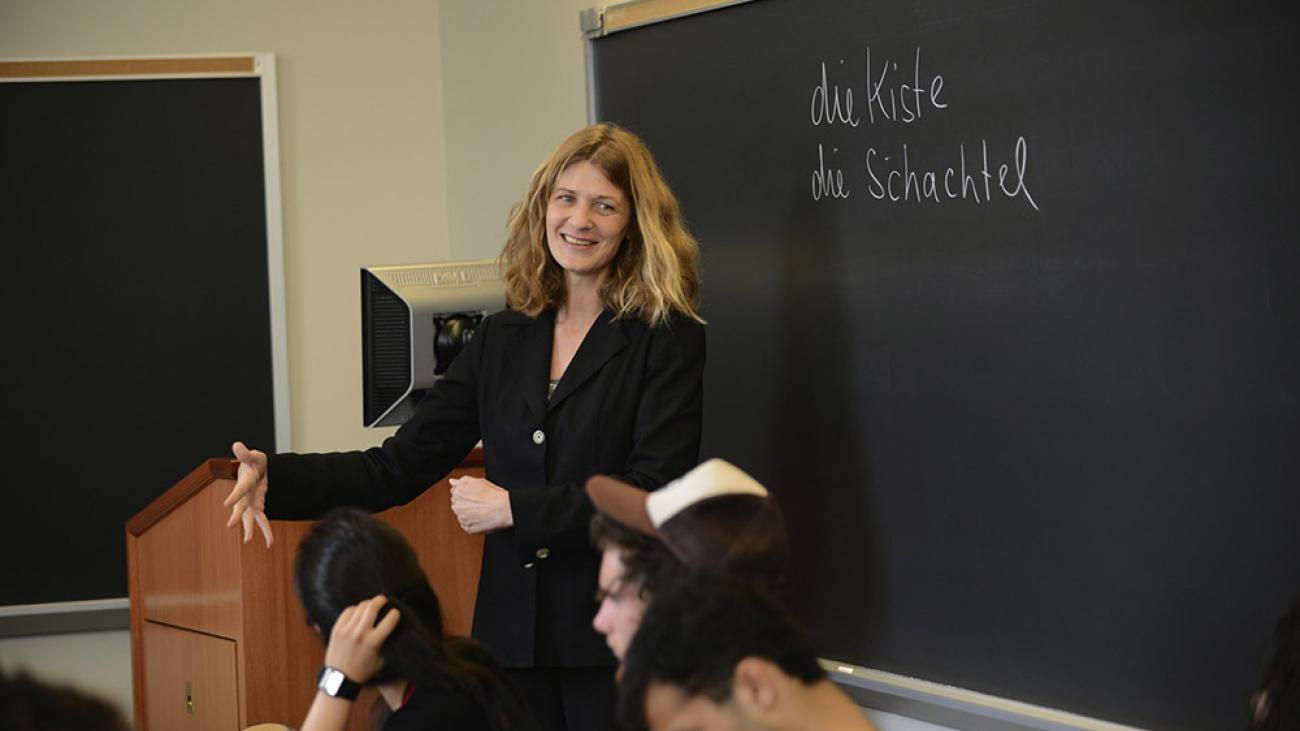 Explore German through advanced language study, relevant courses, events, daily language tables, and study abroad.
Knowing German language and culture is a significant asset in a globalized world with Germany as a leading player in the EU, on the international stage, and in science and economy.
Our department will be your conduit to exploring German studies across disciplines. It offers a full program of language, literature and culture courses, including relevant courses in other departments and programs.
As a German studies major or minor, your academic journey will take you through German history, literature, philosophy, fine arts, music, media, international relations, cinema and architecture and you will achieve fluency in the language.
Examples of our course offerings include Contemporary German Fiction; The Culture of Nature; Drama as Experiment; and Modern Switzerland.
Our professors are respected scholars and committed teachers who will expand your worldview through their research interests and mentor you in your own pursuits.
We encourage you to study abroad in a German-speaking country to have a lived experience with the language and culture.
Many of our alumni receive Fulbright grants or other prestigious international opportunities.
Our program is loosely coordinated with the Scripps German Department and features joint activities with the Russian Program. 
Academic Coordinator for History, German and Russian Departments