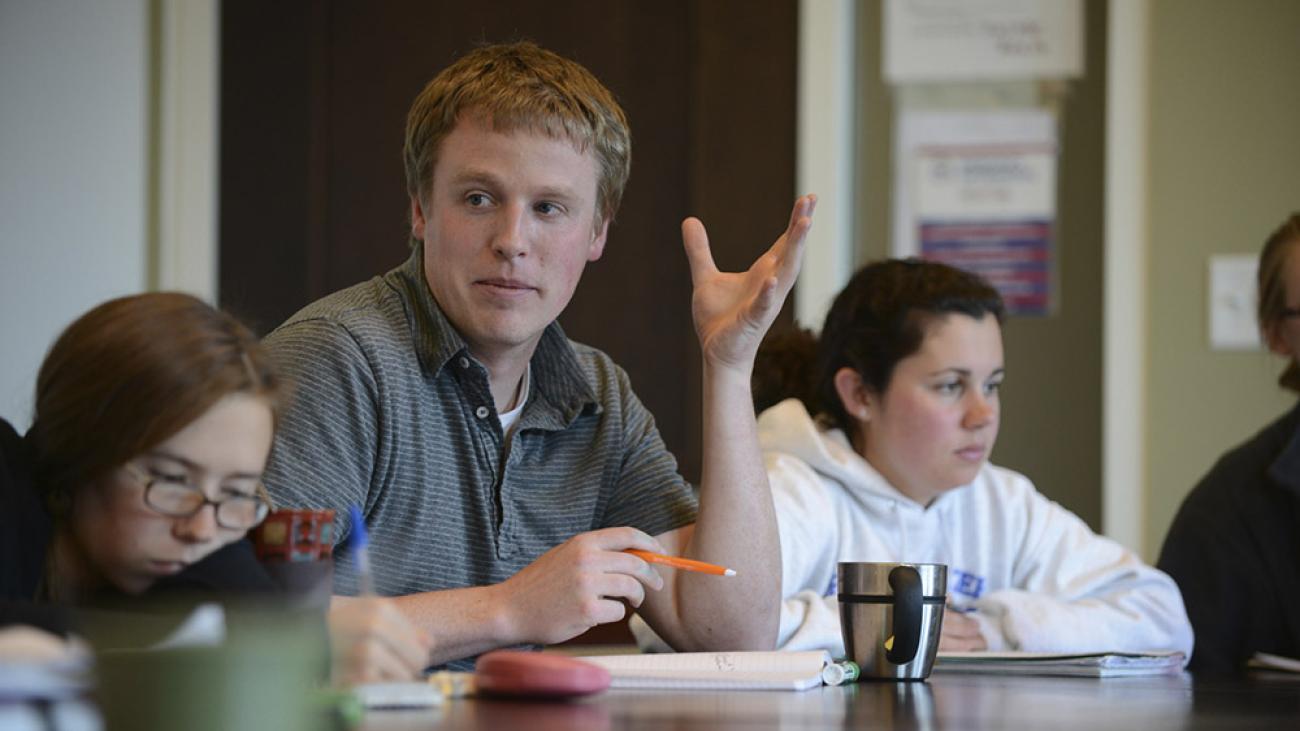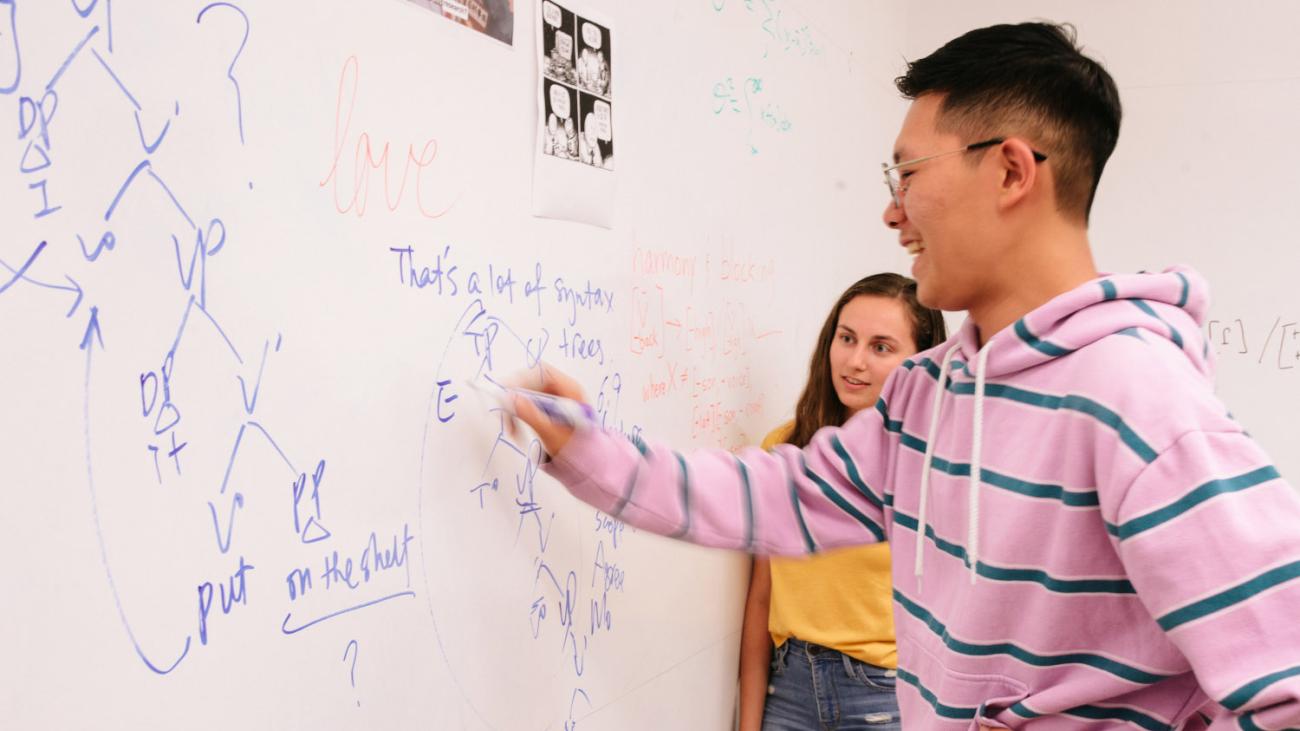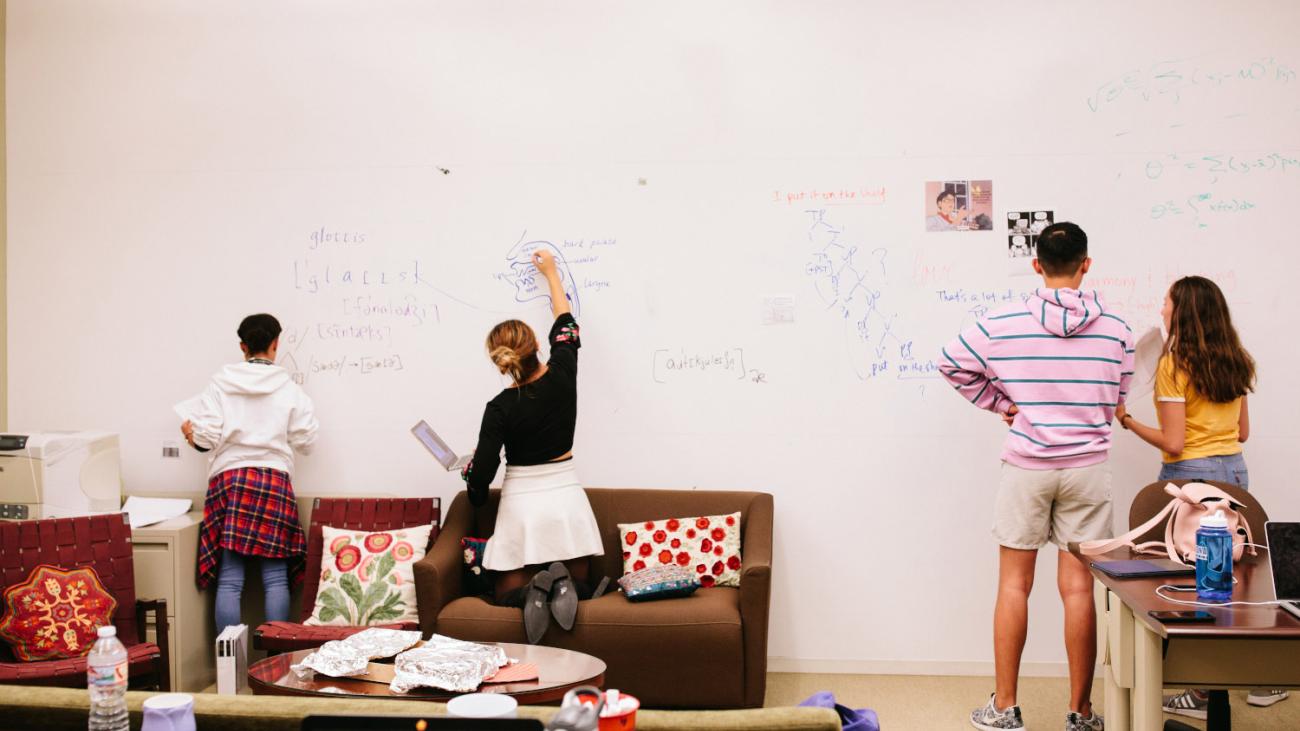 Study human language, the human mind, the central role of language in cognition, and the nature of intelligent behavior.
Join the Linguistics and Cognitive Science Department to study a multidisciplinary approach to language and the mind.
You'll take core courses in linguistics and cognitive science followed by a choice of two tracks: linguistics or cognitive science. Minors are offered in both areas.
Linguistics focuses on the scientific study of human language - its theoretical, descriptive, social and behavioral bases. It also serves as a privileged window into human cognition. Our evolving understanding of language has had, and continues to have, a profound influence on fields as diverse as philosophy, psychology, anthropology, sociology, literature, music and computer science.
Cognitive science is concerned with a unified approach to the human mind and the nature of intelligent behavior: language, meaning, knowledge, thinking, perceiving, remembering, emotion, consciousness and other mental phenomena. Cognitive science-track students may also take related courses in music, neuroscience, psychology and computer science.
Students in both tracks of the major have been accepted to graduate programs in speech pathology and Ph.D. programs in linguistics, psychology, and cognitive science. A number of graduates work in the technology industry, and some in the linguistics track have done fieldwork on lesser-known languages and revitalization projects on endangered languages around the world.
Academic Coordinator for Linguistics and Cognitive Science