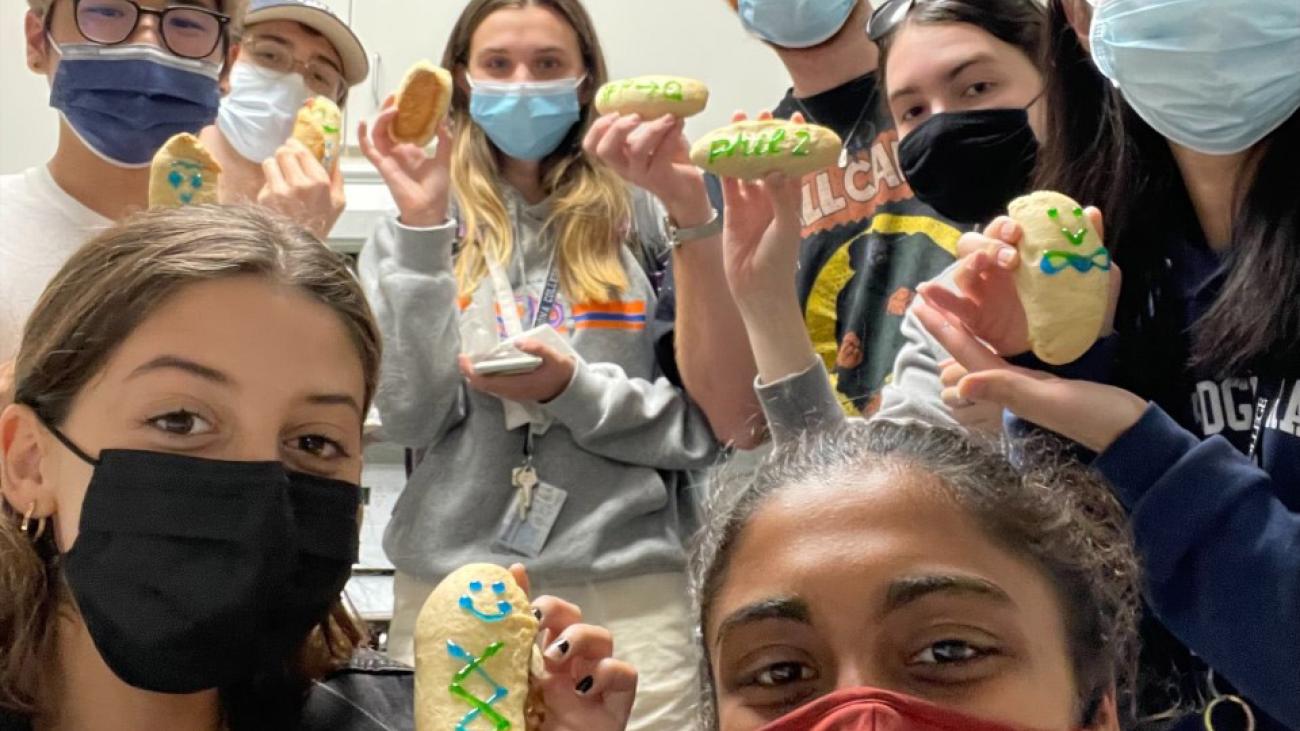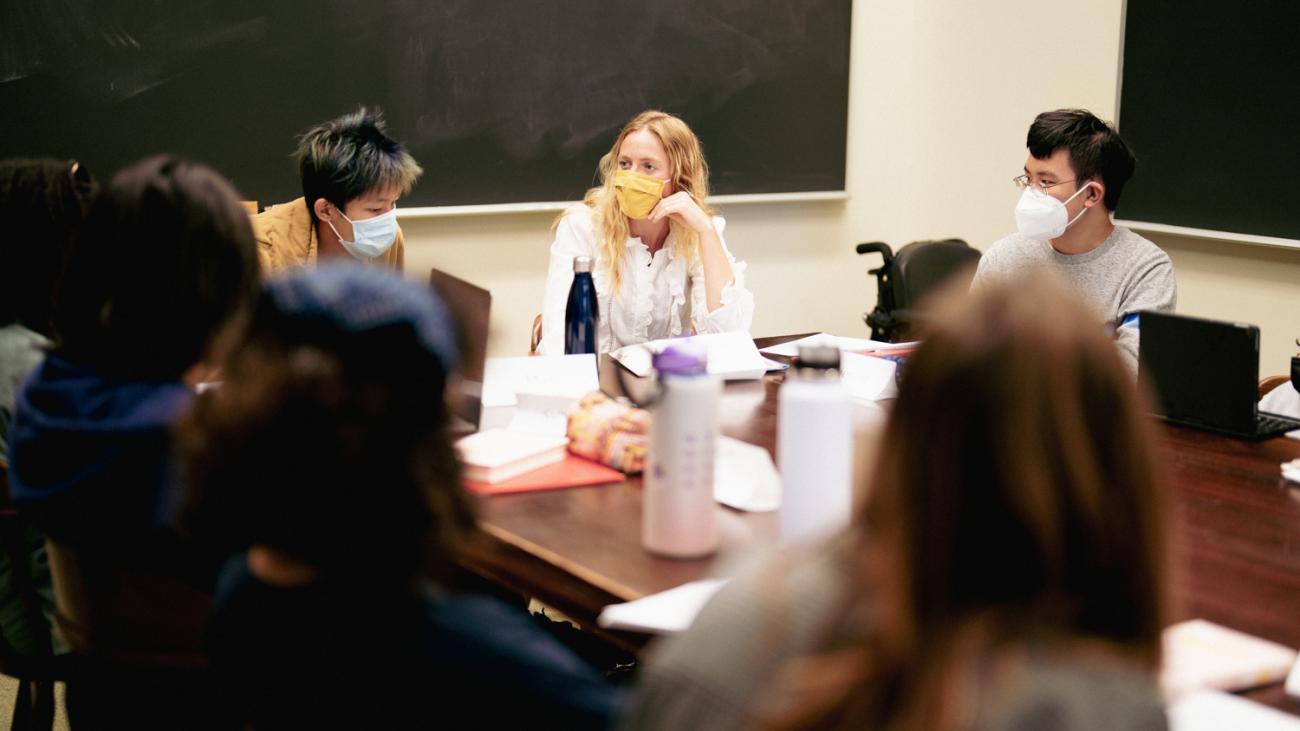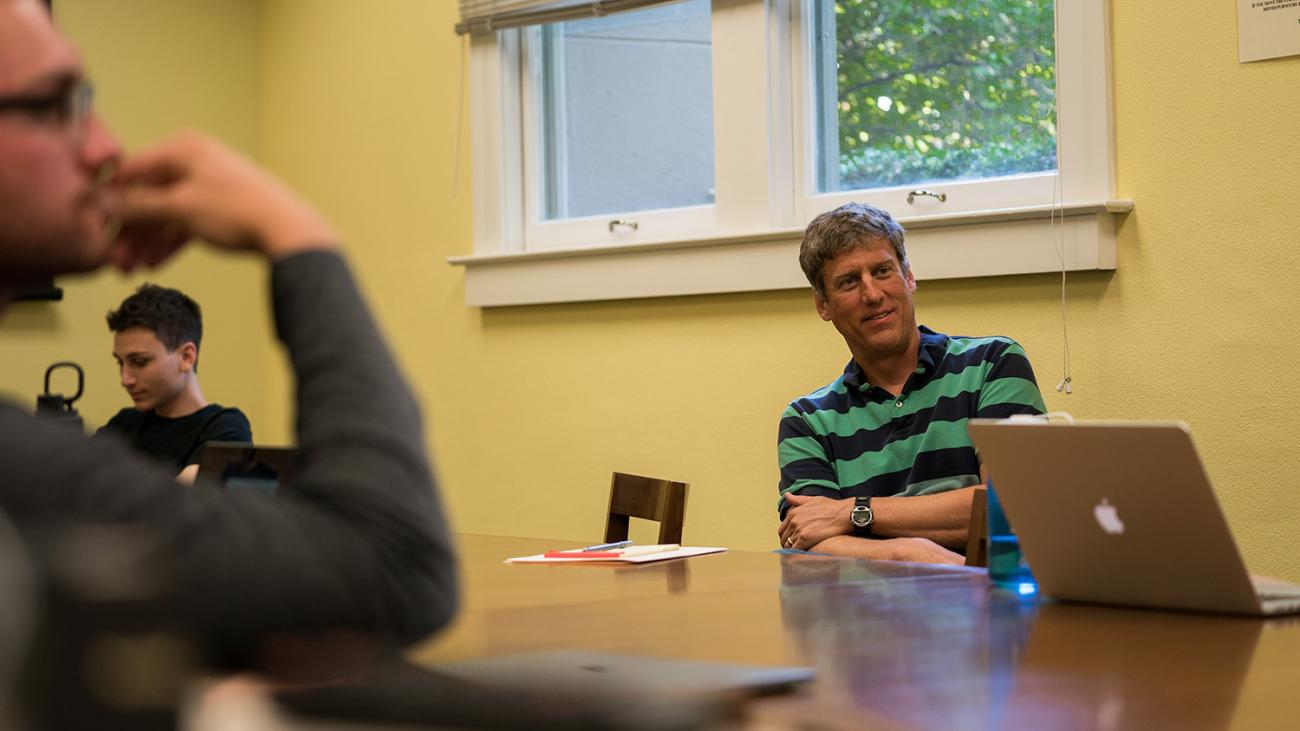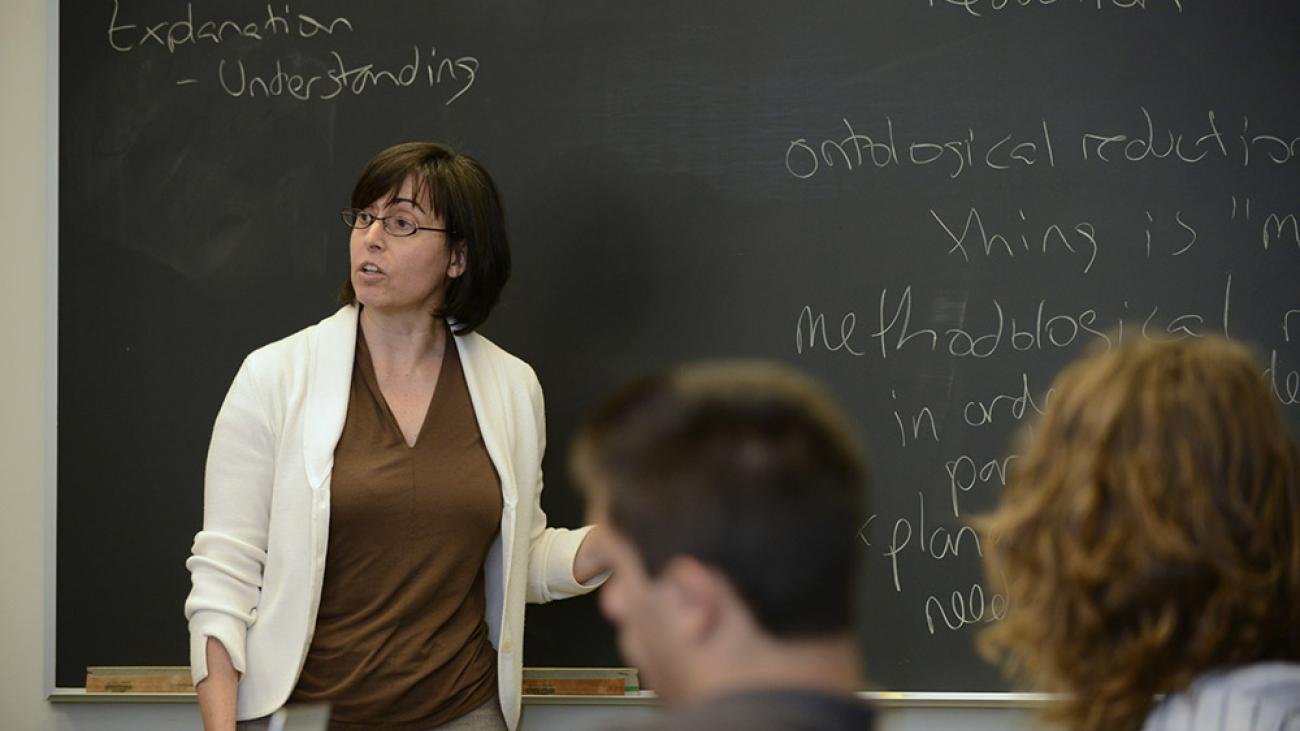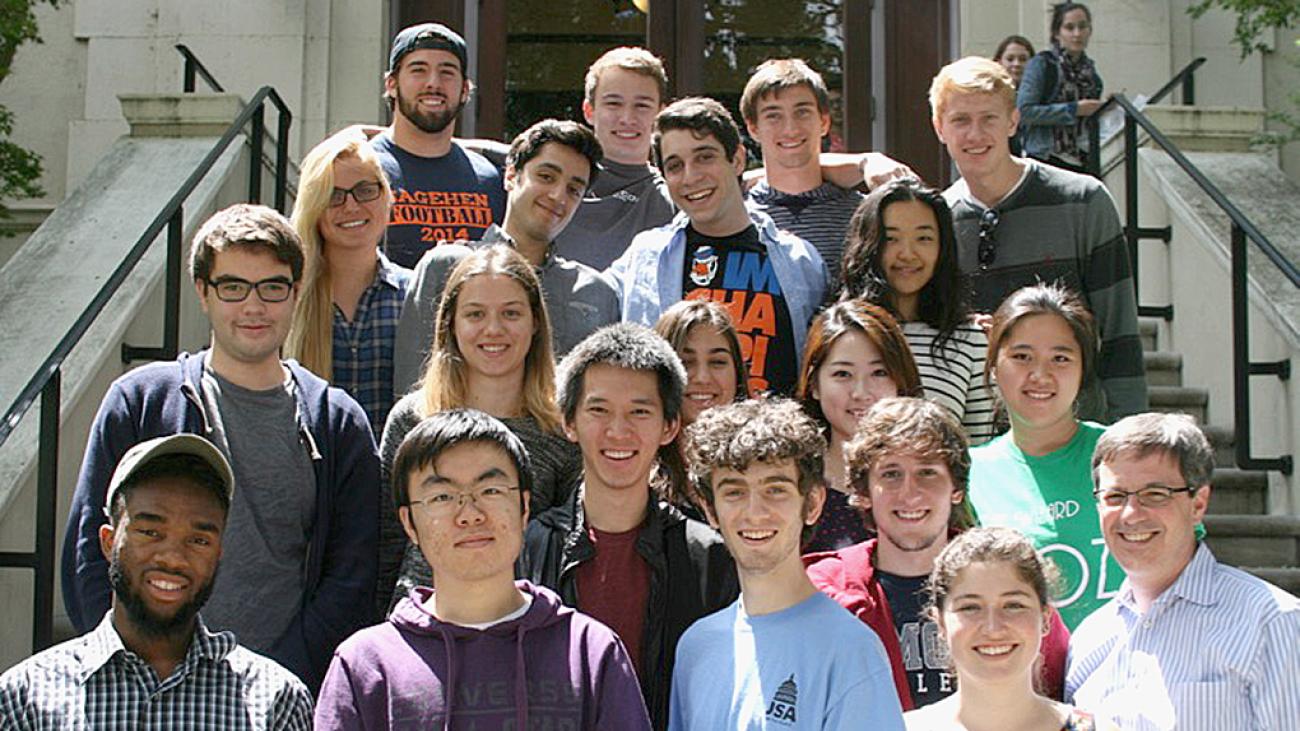 Explore the most fundamental questions in life with clarity, precision and logical rigor.
Philosophy courses address some of the most important and difficult questions about the human condition in a systematic, logical manner. 
What are our obligations to others? Are there objective moral truths or is morality subjective? What is the difference between opinion and knowledge? Do the social groups to which we belong give us privileged insight or blind us to certain forms of evidence? What makes life meaningful and worth living? 
The Pomona Philosophy Department offers a wide range of courses. You can explore a particular area (e.g., aesthetics, existentialism, etc.) or take a general survey course (e.g., continental thought, ethical theory). Many philosophy courses have no prerequisites.
Grappling with questions about the world and our place in it is both practical and rewarding in itself. Philosophy emphasizes a number of skills that are attractive to future employers. You will learn to:
understand and evaluate your own point of view and those of others; 
formulate incisive arguments;
identify fallacious reasoning; 
creatively solve problems;
and communicate with clarity and precision.
These skills are widely applicable; Pomona College philosophy majors pursue careers in business, medicine, law, the arts, and education. Here is a list of possible career paths. Philosophy majors do particularly well in standardized tests like the GMAT, LSAT and GRE. Medical schools admit students equally across all majors, and the trend in asking applicants for some training in bioethics reflects the value placed on philosophy. Overall, our alumni report that their philosophical training has been an asset to their professional development as well as enriching their personal lives.
Academic Coordinator for Philosophy, PPE, and Religious Studies
208A