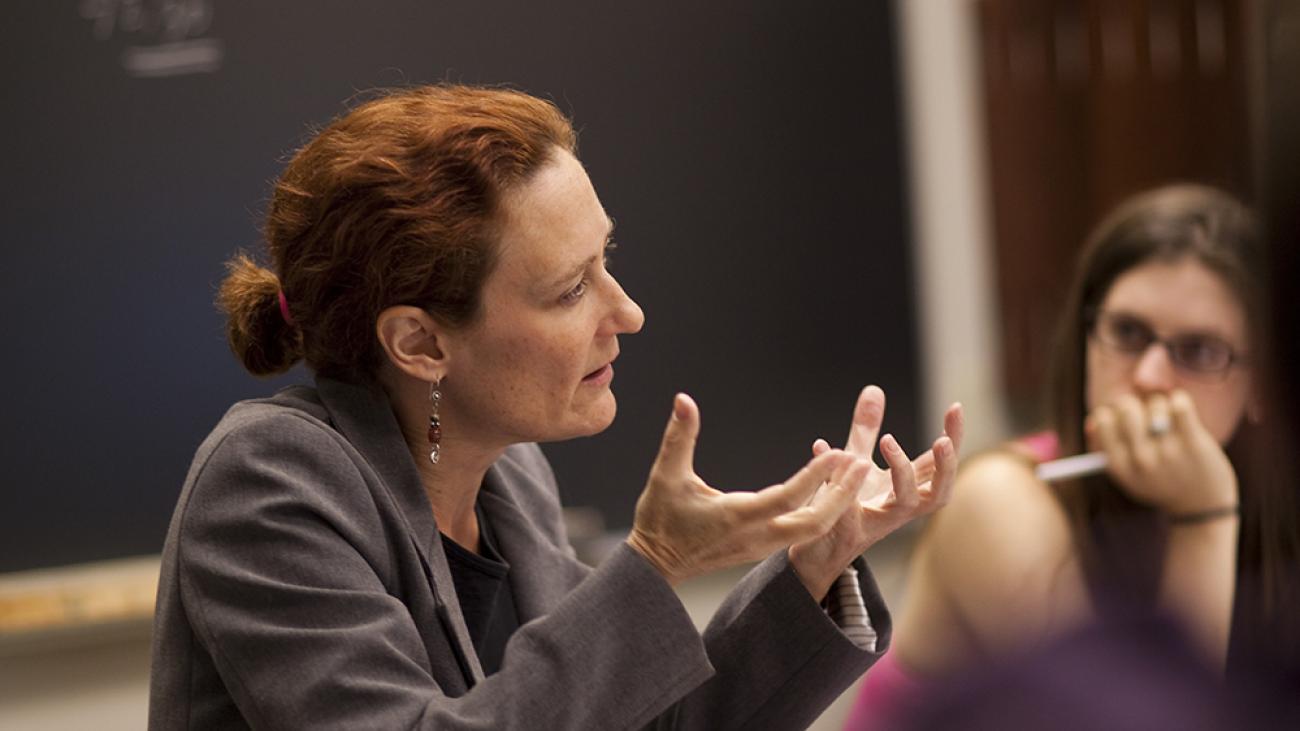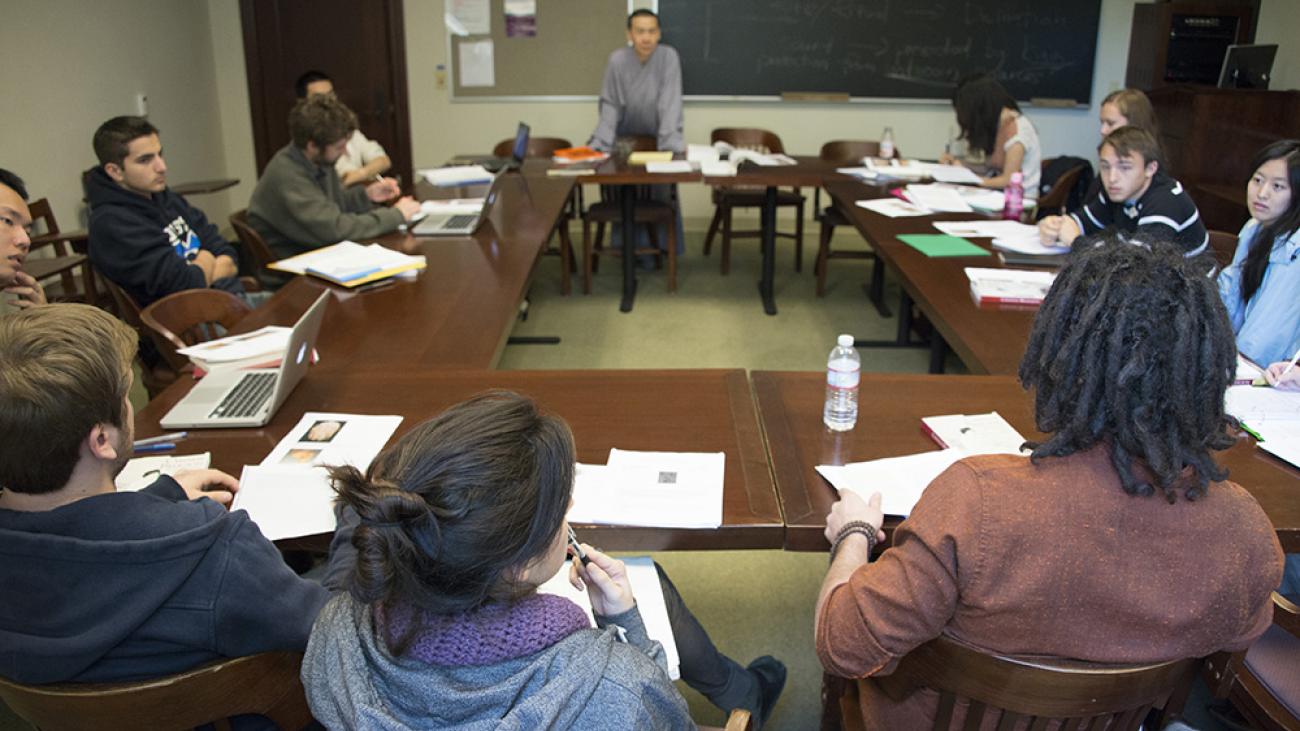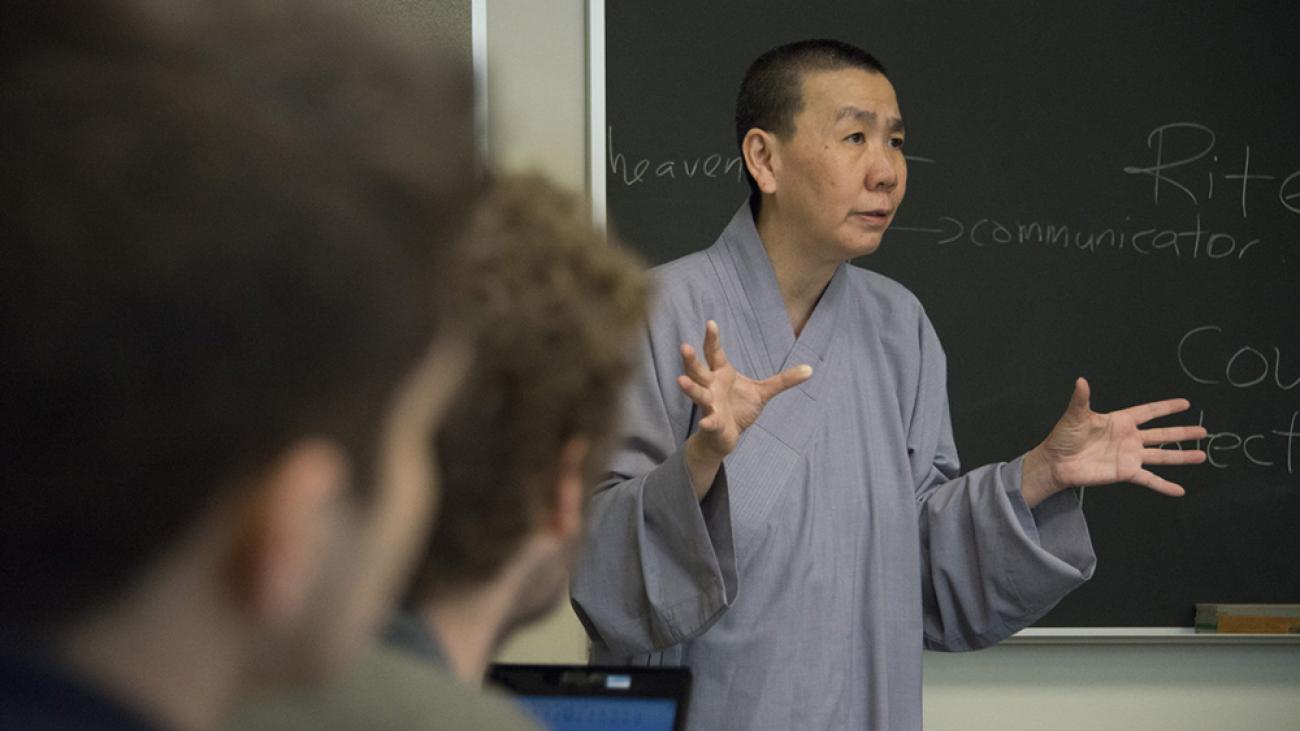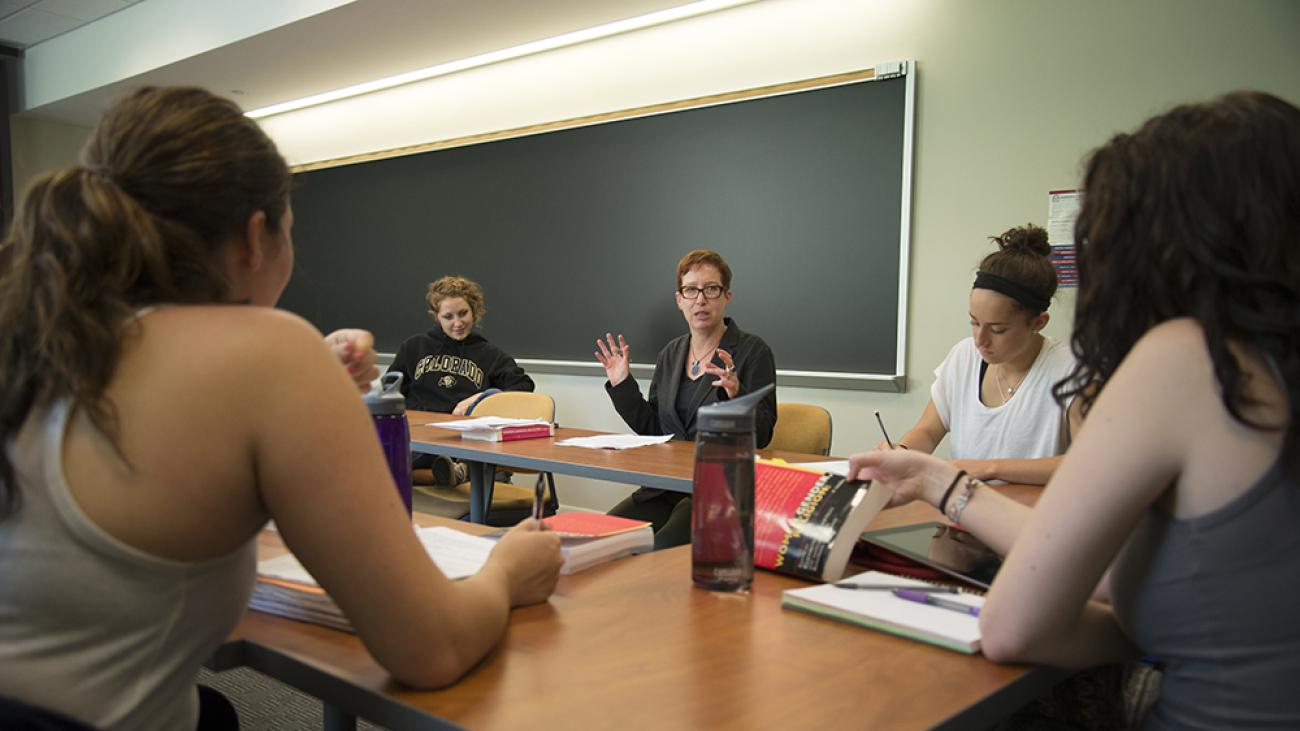 Study the religious dimension of cultures historically and globally.
Studying religious traditions and their dimensions—broadly and specifically, critically and sensitively—is central to understanding cultural histories, politics, power dynamics and lived experiences.
Pursuing religious studies is an interdisciplinary journey of both academic knowledge and deeper understanding. Our students examine religion from a range of approaches, including geographical, philosophical, critical, thematic and comparative.
As a religious studies student, you will focus and gain strong familiarity with at least one religious tradition and be exposed to at least one tradition outside your concentration.
You will become a fluent analyst of the interaction of religion with cultural institutions, groups and individuals and you will appreciate the perspectives art and literature bear on religion.
We recognize the importance and legitimacy of personal involvement in the study of religion, but do not represent or advocate any particular religion as normative.
Our professors are not only experts they are dedicated teachers who will mentor you as you critically clarify your own assumptions.
Religious Studies offers a cooperative major/minor jointly with Claremont McKenna, Harvey Mudd, Pitzer and Scripps colleges. Courses at any of the 5Cs are open to you and advanced students may, with permission, enroll in master's level courses in their area of specialization at Claremont Graduate University.
The multidisciplinary nature of the major prepares you not only for graduate studies in religion, but also schools of law, medicine and business. Our students have gone on to a variety of careers, including in management, journalism and the media, college administration, primary and secondary education, government and health and social services. 
Academic Coordinator for Philosophy, PPE, and Religious Studies