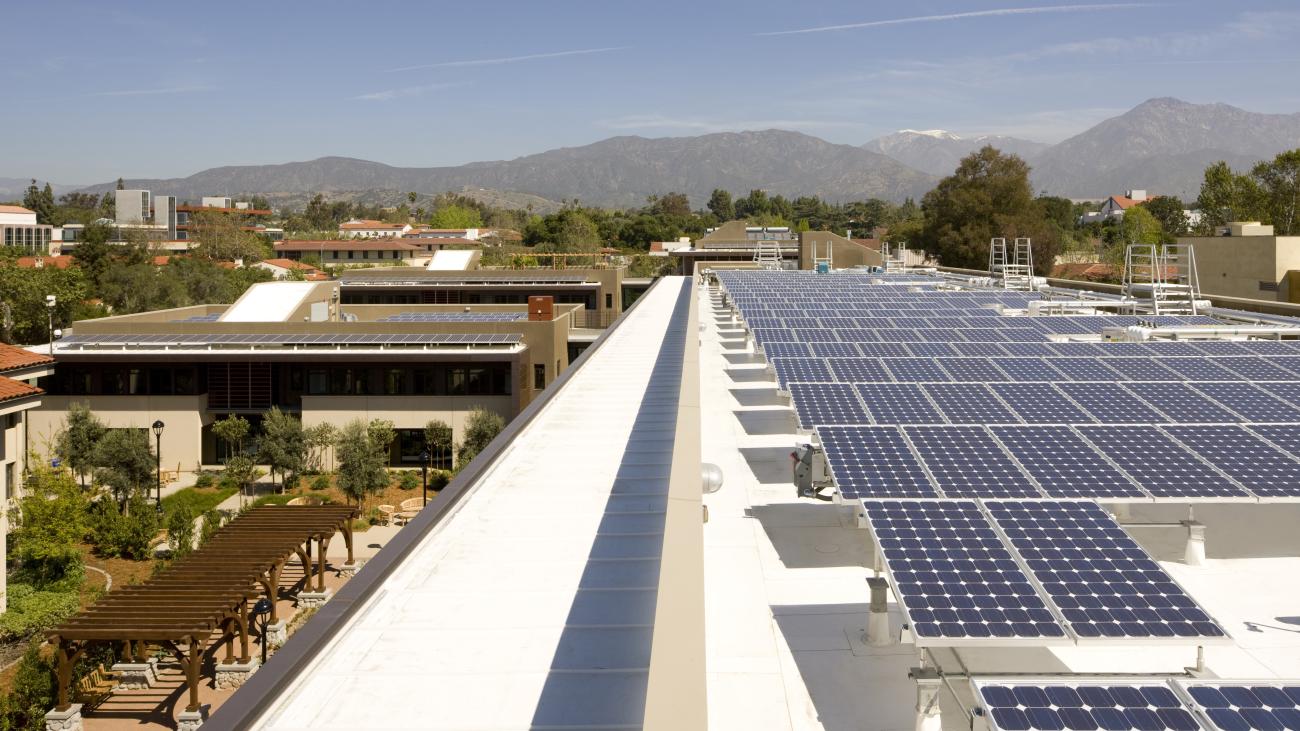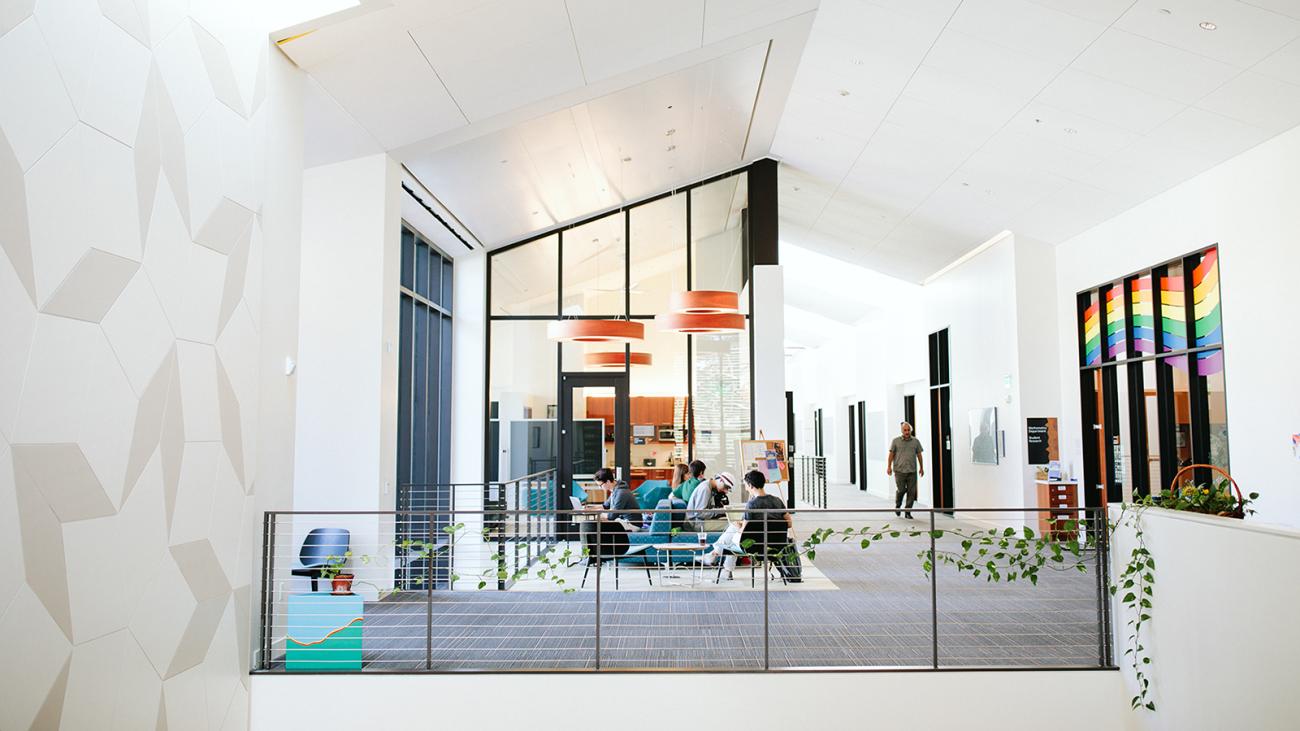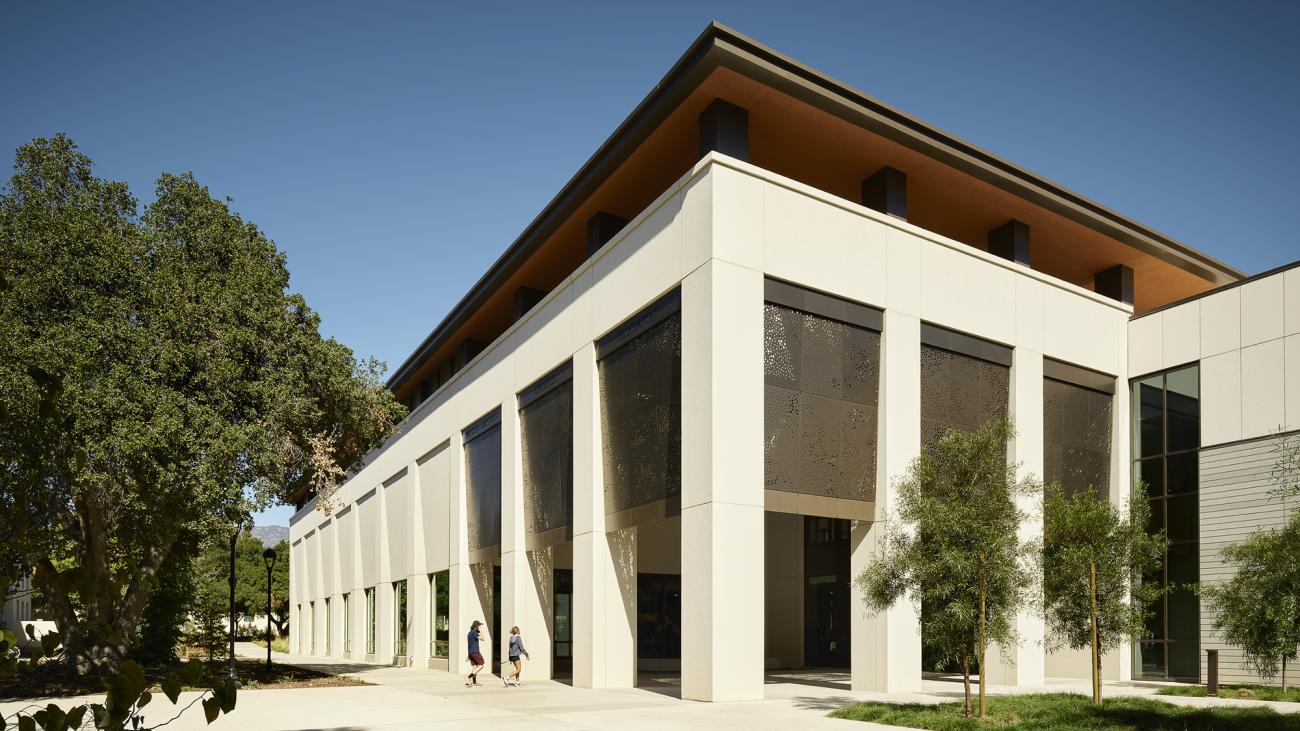 Energy Vision
Create an environment supported by clean energy, data analytics, and efficiently operating buildings without sacrificing comfort, reliability, or resilience.
Pomona College has a longstanding dedication to environmental action, from grassroots organization of students to administrative commitment at the institutional level. As such, the College has a goal of reaching carbon neutrality by 2030 (CN2030) as laid out in our sustainability strategic plan, SAVE: Sustainable Action Visible Effects.
The achievement of CN2030 centers on reducing the campus's energy footprint by using less electricity and natural gas. Two-thirds of Pomona's carbon footprint comes from heating, cooling, and powering our buildings. Decreasing energy usage will have the single largest impact on Pomona's path toward CN2030.
By taking simple steps to save energy, we can achieve carbon neutrality and promote a vibrant, healthy campus for current and future Sagehens.
To request a copy of SAVE Energy, Pomona's energy policy, please email sustainability@pomona.edu.
Read our latest SAVE Annual Report to see progress toward energy goals as well as other sustainability initiatives.
What We're Doing
Pomona College is working to directly reduce its carbon footprint through energy efficiency projects and sourcing cleaner energy. Click the tabs below to learn more about how Pomona is saving energy to meet our carbon neutrality goal.
What We're Doing Details
Heating and Cooling
Campus buildings are generally set to 68°F for heating and to 76°F for cooling during occupied hours. During unoccupied hours, such as nights and weekends, setpoints in non-essential buildings will be relaxed further.
Lighting
To reduce the College's energy needs for lighting, Facilities and Campus Services has installed LED lights and motion sensors across campus. New construction projects maximize daylight through skylights and strategically placed windows.
Renewable Energy
Pomona College evaluates the feasibility of solar panels for every new construction building. The following buildings have solar panels:
Lincoln-Edmunds (82 kW, LEED Gold, 2007)
South Campus Parking Structure (81 kW, 2011)
Sontag & Dialynas Halls (82 kW, LEED Platinum, 2011)
Grounds-Housekeeping Complex (18 kW, LEED Gold, 2013)
Studio Art (20 kW, LEED Gold 2015)
Estella Laboratory & Andrew Science Hall (34 kW, LEED Platinum, 2015)
Seaver Complex (35 kW, 2015, part of the Estella-Andrew LEED project)
The Center for Athletics, Recreation and Wellness and Frank Dining Hall are scheduled solar panel installation by January 2024.
LEED Buildings
All new construction projects are required to achieve a minimum rating of LEED Gold, which promotes energy and water savings, reduced waste, and healthier spaces for occupants. Pomona currently has ten LEED-certified buildings.
Thermal Energy Storage
The Seaver Science Complex is chilled by a central chiller plant with an underground thermal energy storage system, which significantly reduces the energy needs for cooling the buildings.
How You Can Help
Reducing our carbon footprint takes a collective effort. Click the tabs below to learn how you can save energy and help reach our carbon neutrality goal.
Dress for the Weather
Dress for the outside weather and wear layers for indoor comfort.
Passive Energy-Saving
Open windows during moderate weather and use natural light. Use (or request) blinds to block heat from the sun and install a fan to increase airflow. Note: space heaters are not allowed on campus due to the fire hazard.
Equipment
Purchase energy-efficient equipment. Turn off, unplug, or activate an energy-saving mode when not in use.
Scheduling
Schedule classes, meetings, and other campus activities during the building's operating hours. For evening and weekend events, schedule in a building with expanded hours, like the Smith Campus Center.
Report Issues
Report maintenance issues to Facilities and Campus Services by submitting a work order request.
Assistant Director of Sustainability