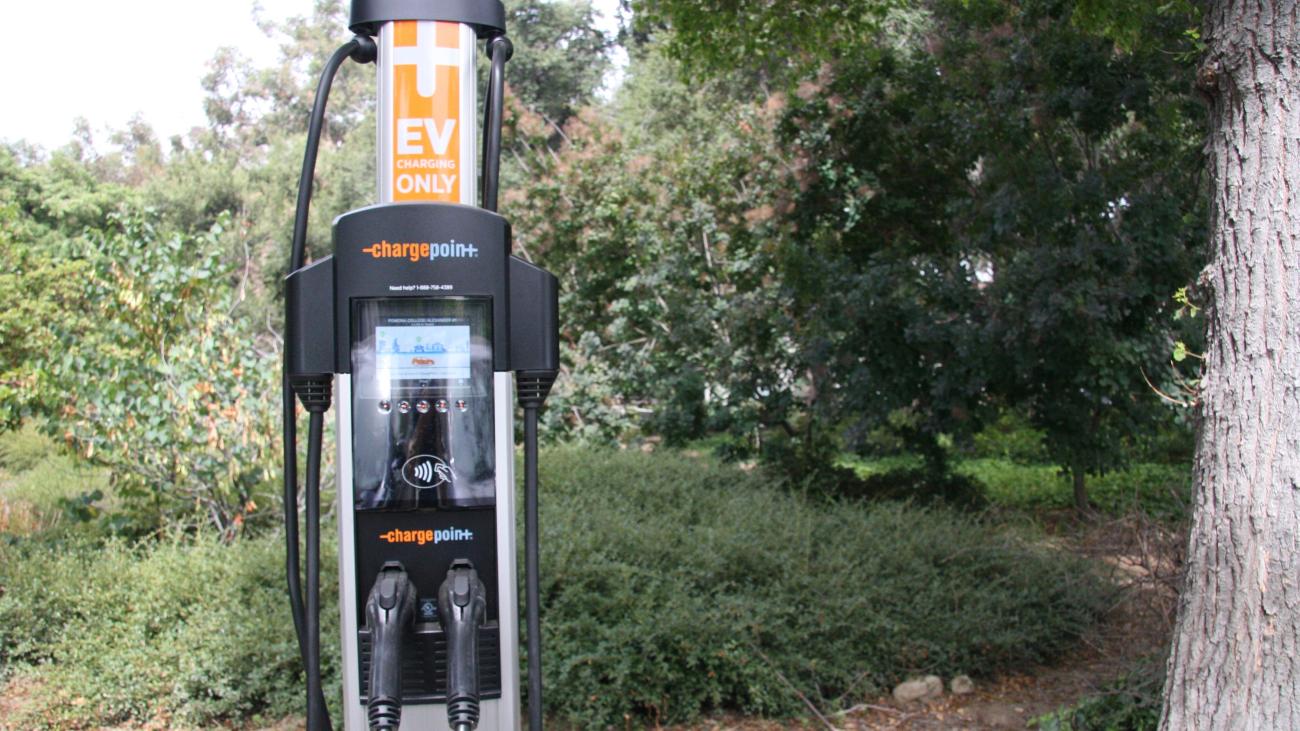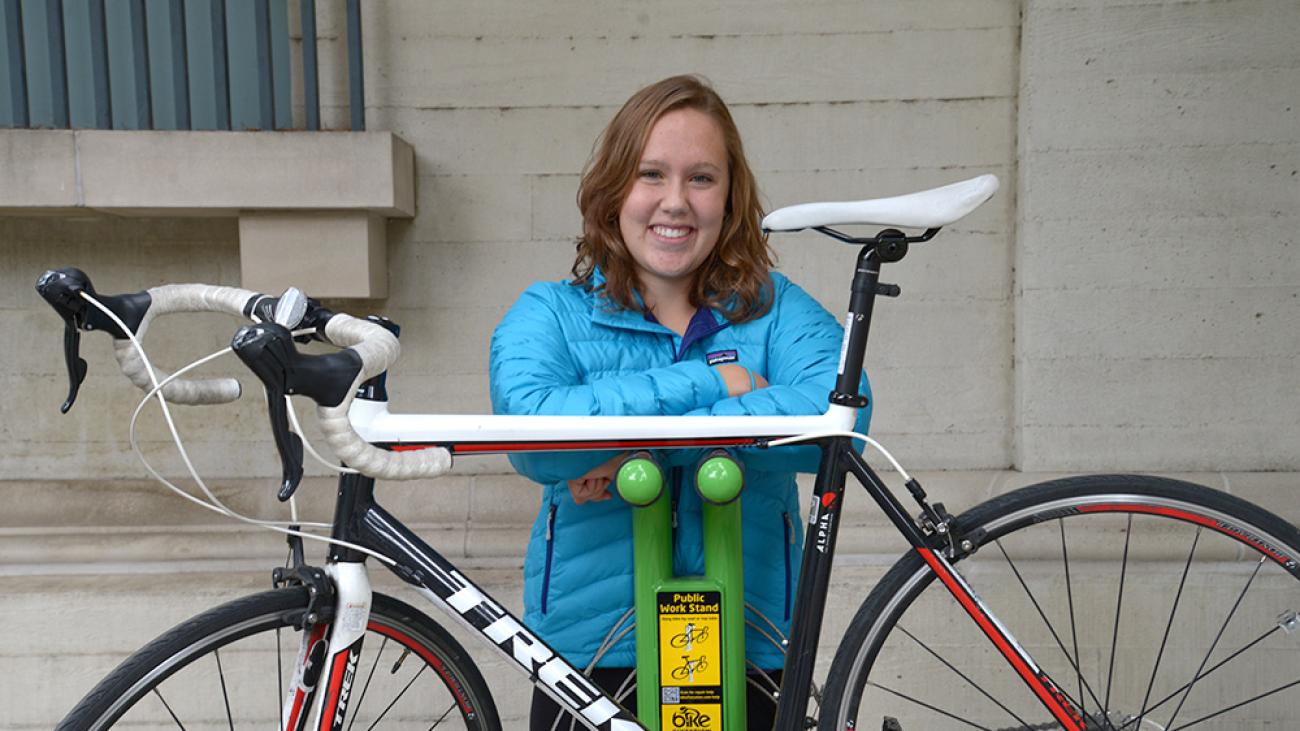 Transportation Vision
Support a clean environment and healthy community through accessible, low-emission transportation.
Pomona College has a goal of reaching carbon neutrality by 2030 (CN2030) as laid out in our sustainability strategic plan, SAVE: Sustainable Action Visible Effects. Nearly one-third of Pomona's carbon footprint comes from transportation-related emissions, which include commuting and College-funded air travel. The SAVE transportation goals focus on increasing sustainable forms of transportation and infrastructure and then offering carbon offsets for necessary air travel.
Read our latest SAVE Annual Report to see progress toward transportation goals as well as other sustainability initiatives.
What We're Doing
Pomona College is working to directly reduce its carbon footprint and meet our carbon neutrality goal by increasing access to sustainable transportation. Click the tabs below to learn more about free and reduced transportation programs.
Electric Vehicle Charging
Pomona offers EV charging at four locations on campus through the Chargepoint network:
Faculty, staff and students can request a discounted rate of $0.20/kWh by following the instructions on this guide (log in with your Pomona account). Guest charging is available for $1.25 per hour.
Flight Offsets
Pomona College is "piloting" a program where departments can purchase high-quality carbon offsets for air travel as we work towards our goal of achieving carbon neutrality by 2030. Pomona has partnered with Patch, a carbon offset marketplace, to create a flight calculator where you can pick a project that will be directly supported by your offsets. 
Enter and review your flight details.
Select from one of three carbon offset projects that have been reviewed by the Sustainability Office.
Purchase the carbon offset using your Pomona College purchasing card.
Contact sustainability@pomona.edu to learn more about the college's carbon neutrality goal, purchasing high-quality carbon offsets, and to receive a carbon offset certificate for your purchases.
Green Bikes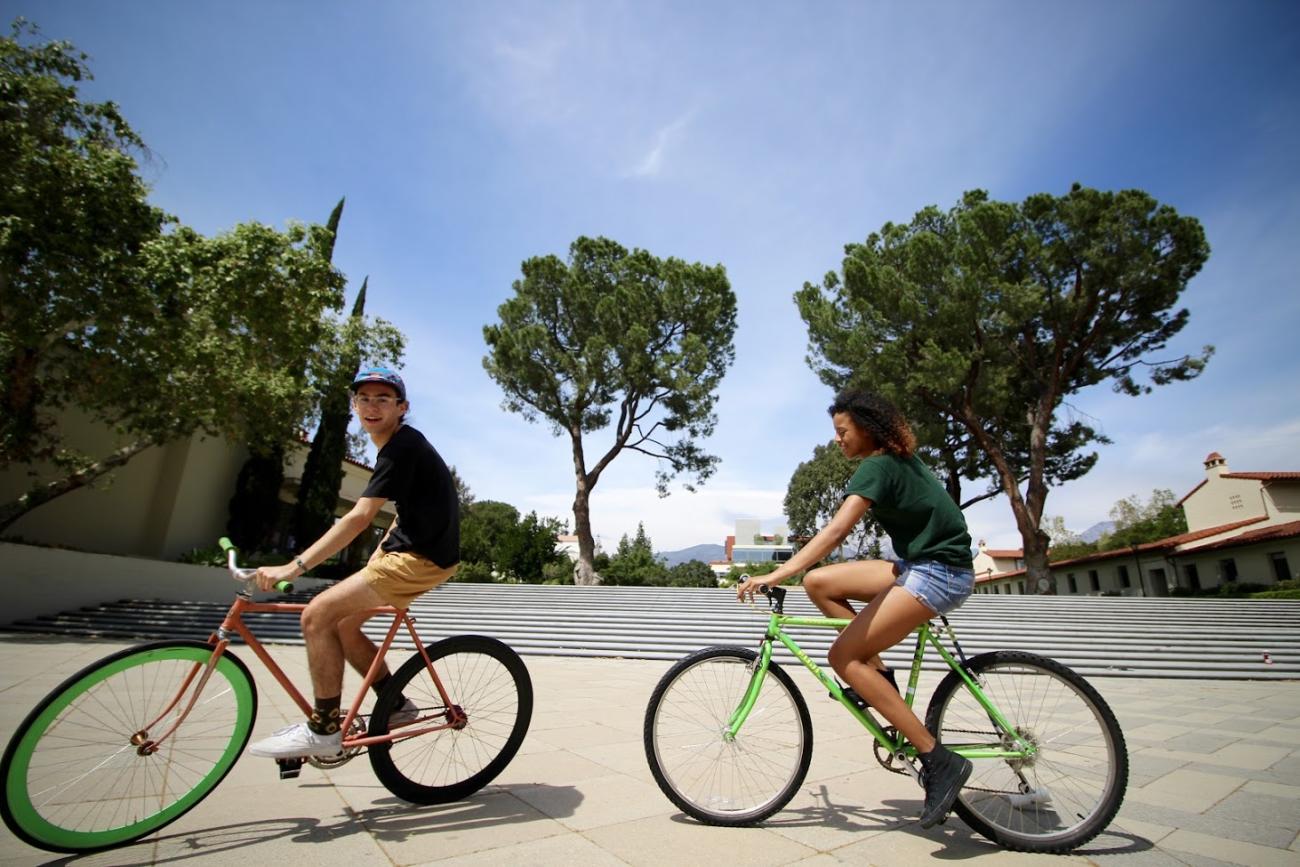 This student-run program rents over 100 bikes free of charge to campus members and hosts a variety of bicycling-related workshops and events designed to increase bicycling across the campus community. The program obtains bikes through donations and through the collection of bikes abandoned on campus at the end of the school year.
Class Pass (Free Bus Pass)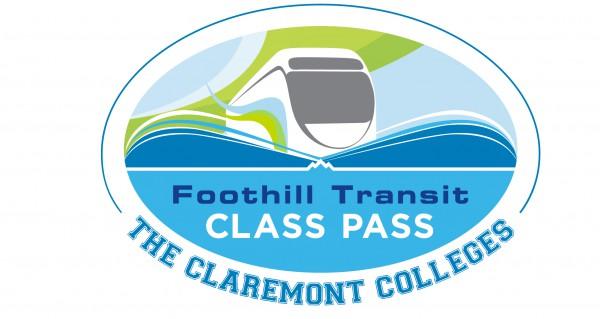 The Class Pass program provides students currently enrolled at The Claremont Colleges, and faculty and staff employed at The Claremont Colleges or The Claremont Colleges Services (TCCS) unlimited free rides on Foothill Transit buses. This pass is accepted on all Foothill Transit Local and Silver Streak buses which can connect you to 22 cities including downtown Los Angeles. Visit the Foothill Transit website for more details and learn how to get your pass!
Rideshare Program (Sustainable Commuting)
This program gives $2/day to employees who carpool, walk, bike, drive ZEVs, or use public transit and pays for up to $100 of monthly public transportation commuting costs. For more information, please contact Pomona HR.
Metrolink Reimbursement
Faculty and staff are reimbursed for costs associated with Metrolink or public bus transit up to $100. Students traveling for College-related purposes (e.g., a conference) can also request reimbursement. Please contact Human Resources for more information.
Shared Vehicle Fleet
Campus Services offers a variety of eco-friendly vehicles to borrow for campus-related events and errands. Email fleetmanagement@pomona.edu to reserve a vehicle.
Sagecoach Bus
The College offers a rentable 34-passenger bus for faculty, staff, and College-affiliated student groups needing transportation to trips, events, semesterly airport travel, etc. This reduces the need for students to bring cars to campus and encourages carpooling.
ZipCar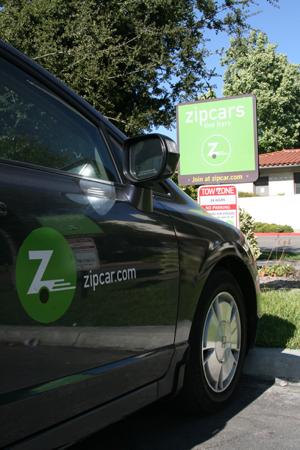 Pomona College has contracted with Zipcar car-sharing to provide rental cars for students on campus. For more information about membership eligibility, or to sign up, please go to the Zipcar website for Pomona.
Assistant Director of Sustainability