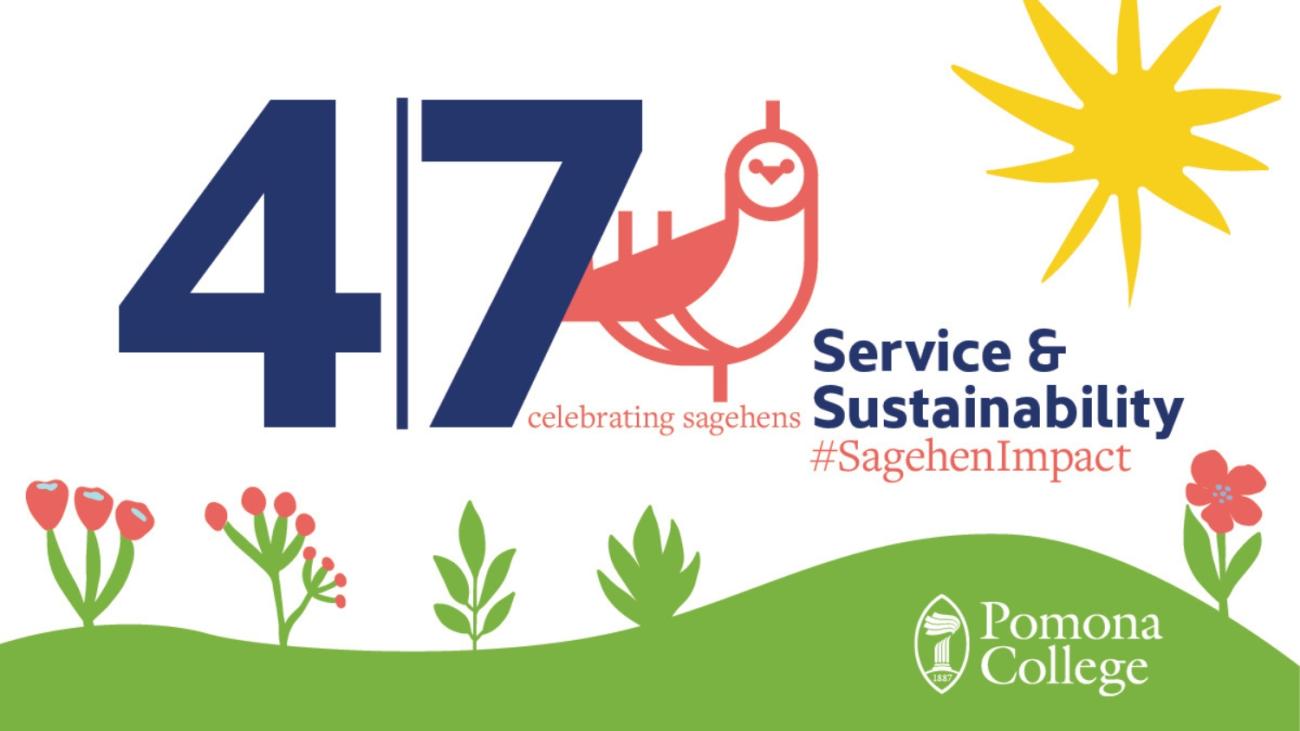 Chirp About #SagehenImpact Every Year on 4/7!
Celebrate the incredible impact of Sagehens "bearing their added riches" to make the world a better place for all with sharing and shout-outs. Watch Sagehen social media and your email in early spring for current information about celebrating 4/7 Day.
On Sagehen Social Media—Join the Celebration #SagehenImpact!
At Pomona College, we recognize the power of service and sustainability to create meaningful change in our world. We foster a culture of collaboration and innovation, inspiring our students to take action and make a difference in the lives of others. Through engaged learning, volunteer opportunities and student-led initiatives, Sagehens are making a lasting impact in their communities and beyond. On April 7, join the Pomona community in celebrating our collective #SagehenImpact! Share your stories, photos and videos in the Alumni Facebook Group, Parents & Families Facebook Group, on Instagram or on Twitter of how you are helping to create a more sustainable future for generations to come. 
47 Ways to Make an Impact
Looking for ideas on how you can make your own impact? The Alumni Association Board has a few—or perhaps 47—ideas for you.