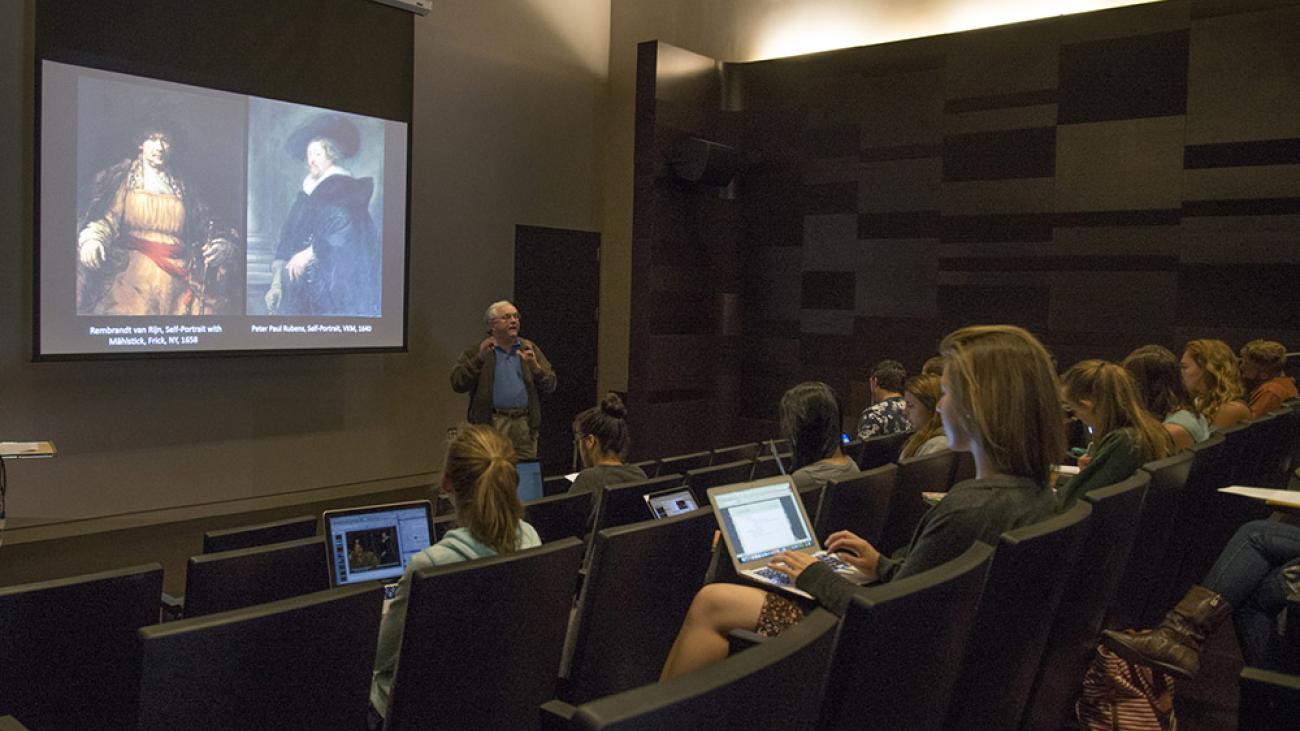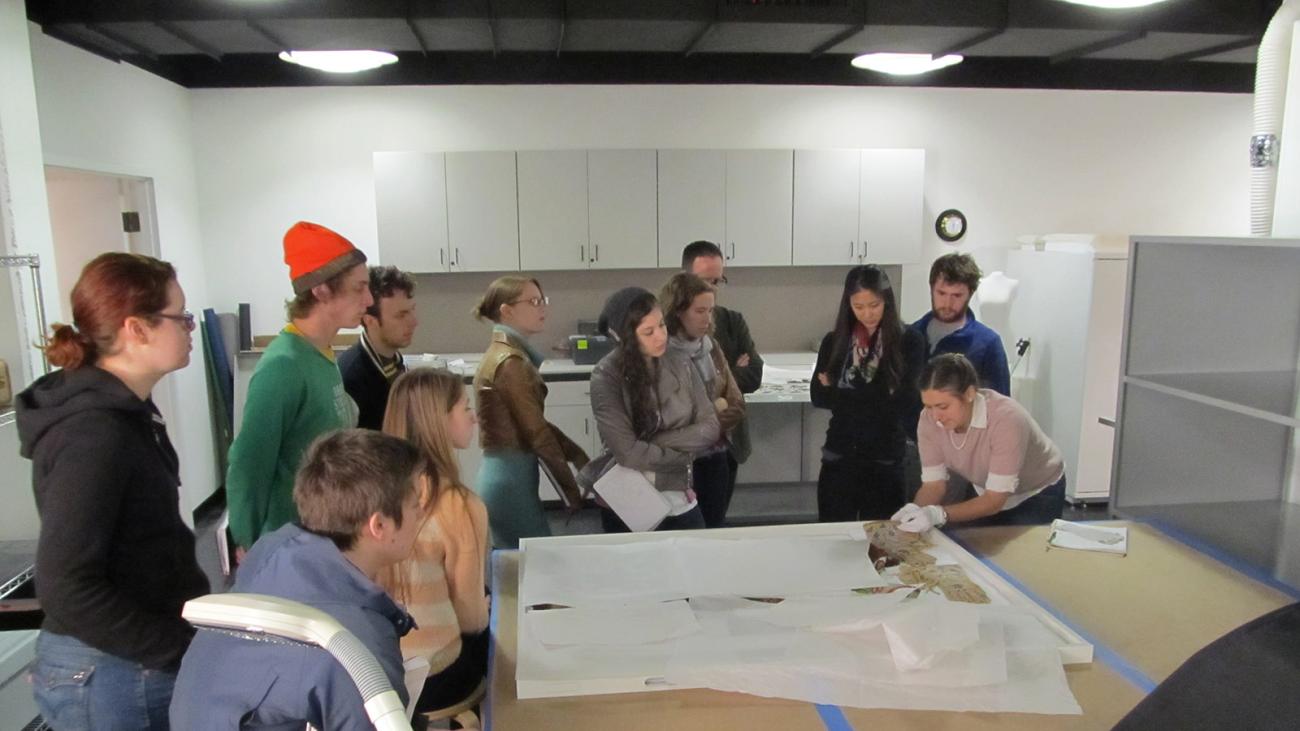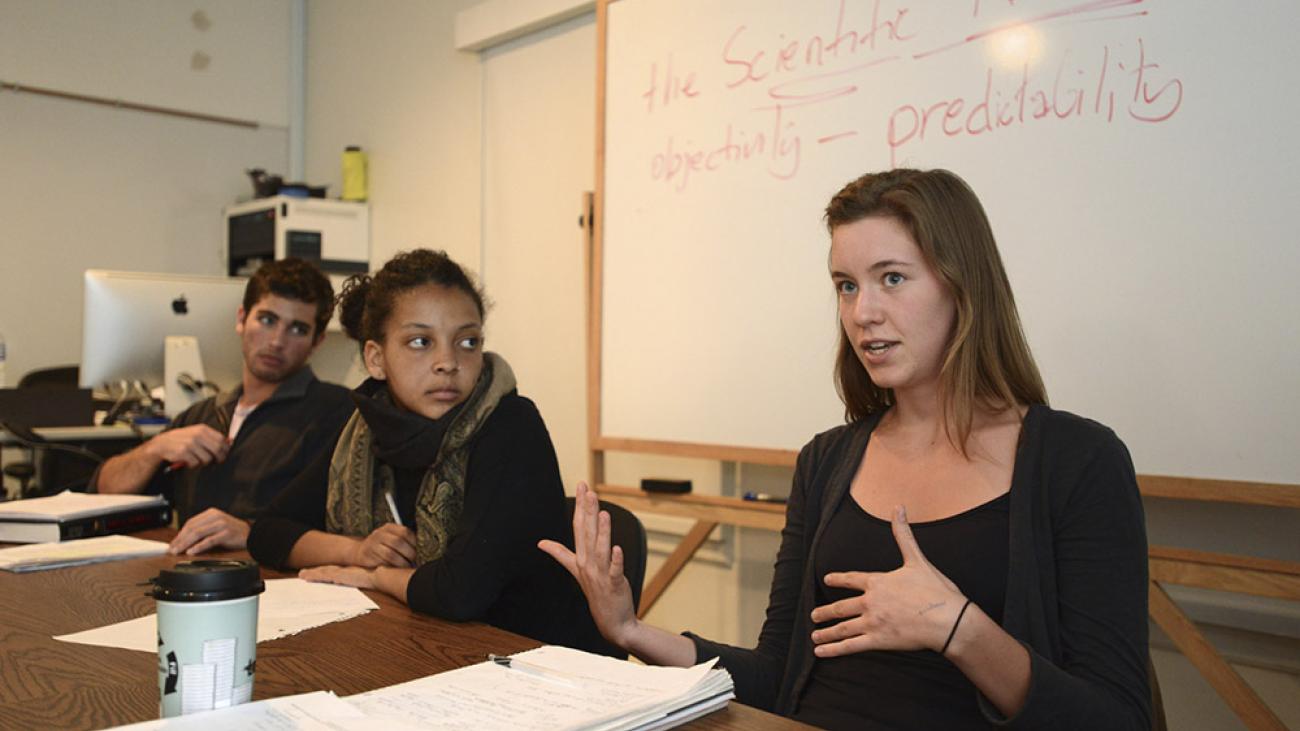 Art historians examine the history, philosophy and theory of art and become fluent in analyzing art objects from across cultures and time. Art History at Pomona College has a long and illustrious past.  The department is housed in Lebus Court, designed by the California architect Myron Hunt and built in 1915. Our alumni are professors at many of the major colleges and universities in the United States and directors, curators and art conservators at key museums and galleries.  Other alumni have gone on to careers as lawyers and physicians.
We offer a broad range of courses in collaboration with art historians at Scripps College and in the Art Field Group and the Classics Field Group at Pitzer College. Topics include:
Architecture and fresco painting in Italy
Roman and Greek art
History of cities and gardens in Europe, North America and Asia
European modernism
Islamic art and architecture
Art of Africa and the African diaspora
Latin American art
History of photography
East Asian art
Social history of North American art, including Native American traditions, from the 16th century to the present
Contemporary global art
Art history is interdisciplinary, allowing students to deal with the imagery of their own and other cultures more effectively and critically and to explore questions concerning historical method and critical theory.
Students have access to numerous museums and galleries throughout southern California through field trips organized by the department.  They also have access to summer internships at many of these museums, as well as summer and academic year internships at the Pomona College Museum of Art.
The art history faculty are active scholars as well as teachers, who introduce students to the most recent and compelling discussions about the discipline and its ability to foster an understanding of the significance of the visual in our contemporary world.
Academic Department Coordinator of Art History, Classics, and Gender and Women's Studies