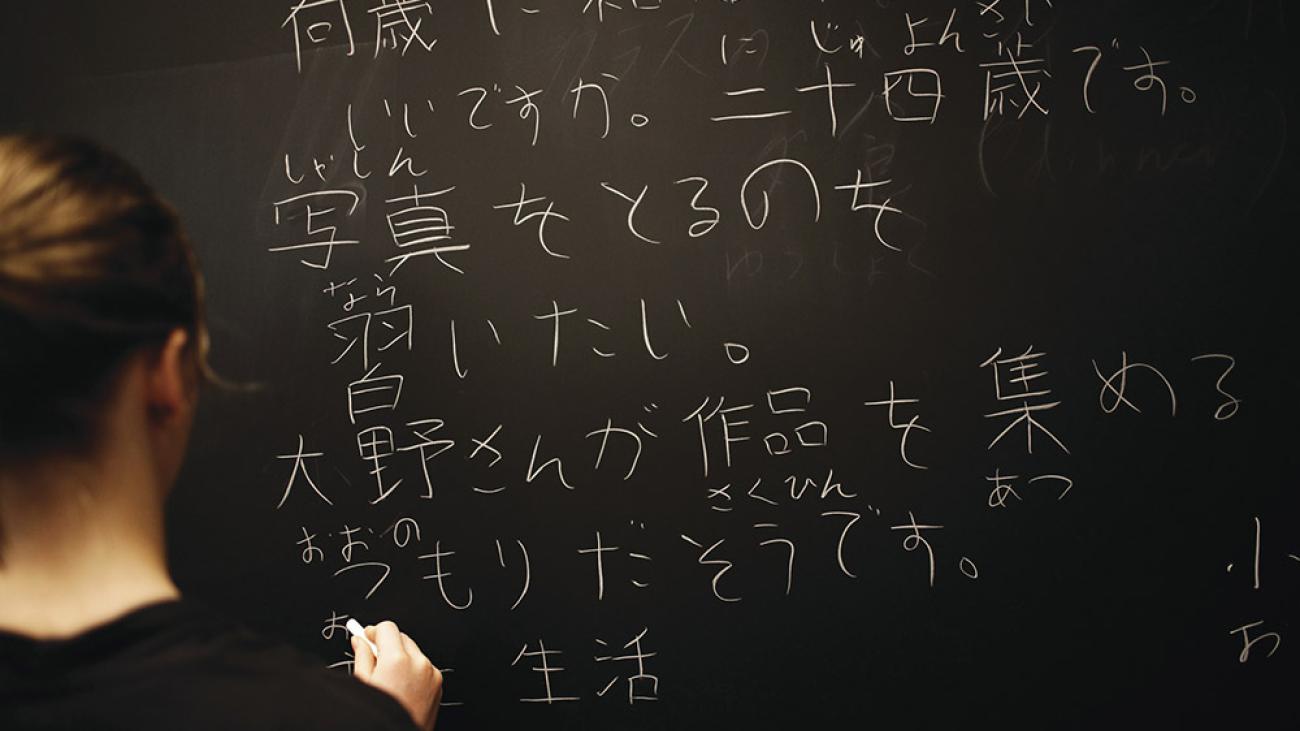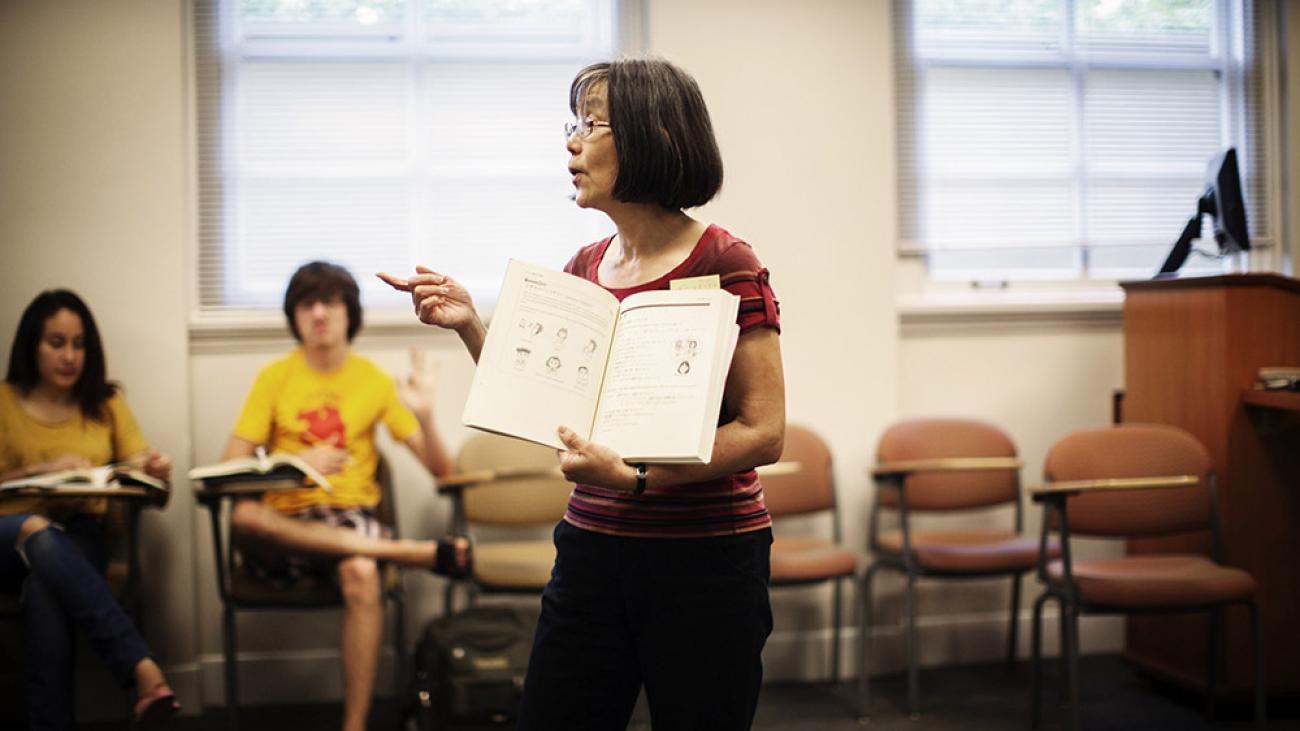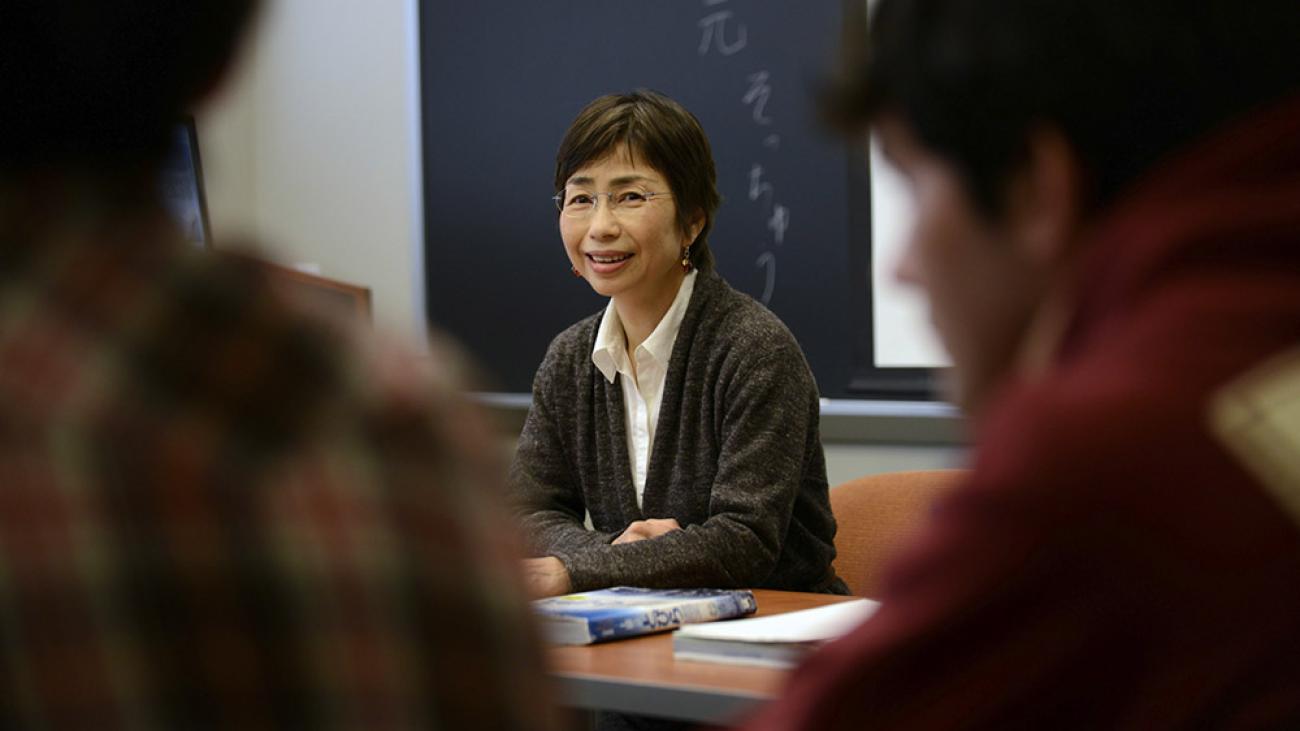 Develop fluency in Chinese or Japanese and learn about the literary and cultural traditions of China and Japan.
The Asian Languages and Literatures Department offers majors in Chinese and Japanese, giving you advanced language training and an introduction to the literary and cultural traditions of China and Japan, from early times to the present day.
Our courses are interdisciplinary in approach, examining historical, social, philosophical and political issues to cultivate awareness and understanding of Asian cultures.
Chinese and Japanese majors graduate with oral proficiency, literacy and analytical skills gained through the critical study of texts. You will be comfortable with newspapers, magazines, film and classical and modern literatures, and speak and understand both daily and formal conversation.
Our students, under the mentorship of faculty, become successful independent researchers, with a strong command of primary and secondary sources.
Among the Asian Languages and Literatures professors are literary scholars, linguists and acclaimed translators of modern and classical literature.
You are encouraged to study abroad—Beijing, Hangzhou, Kyoto and Tokyo are among the program sites—to engage firsthand with cultural practices and experience daily life in authentic contexts.
There are numerous undergraduate scholarships and graduate fellowship opportunities open for Chinese and Japanese majors.
Our department has resources to enrich your learning of Asian languages, literatures and cultures, including a multimedia center with state-of-the-art audio, computer and video equipment and an ever-expanding film library. 
Academic Coordinator of Asian Languages and Literatures and Romance Languages and Literatures