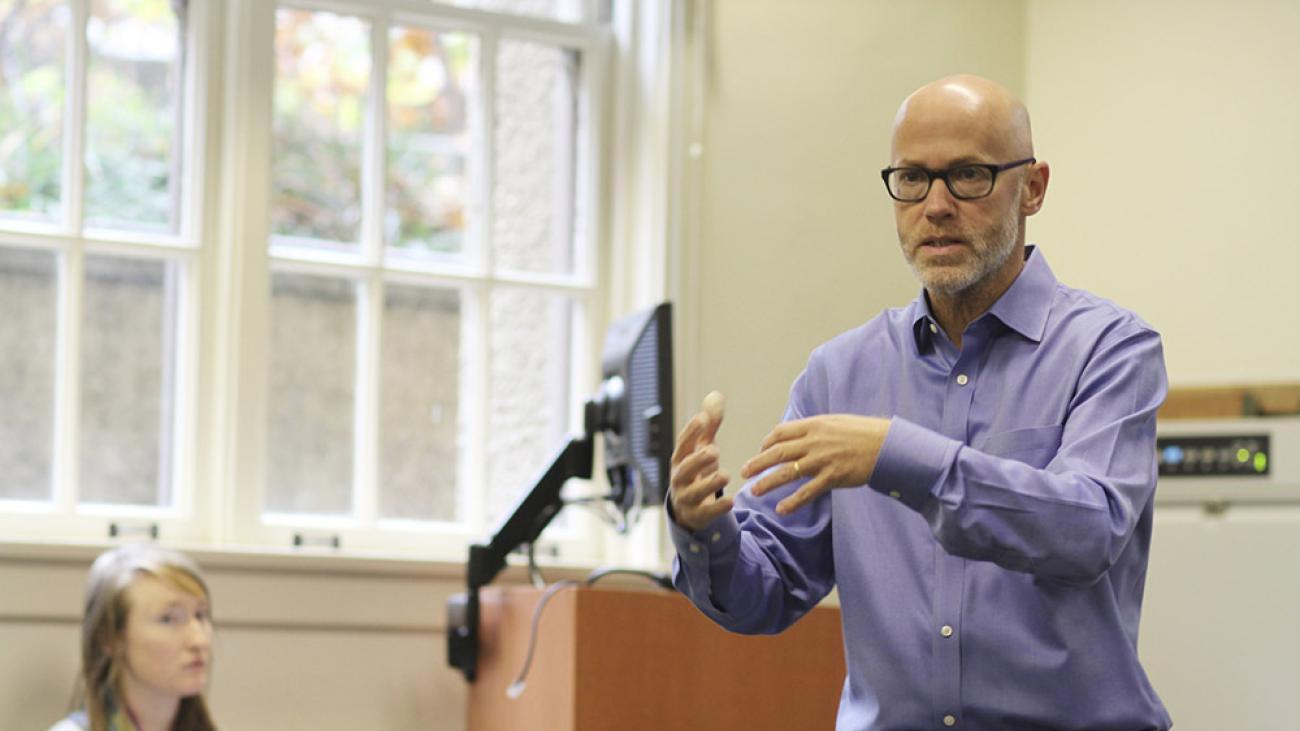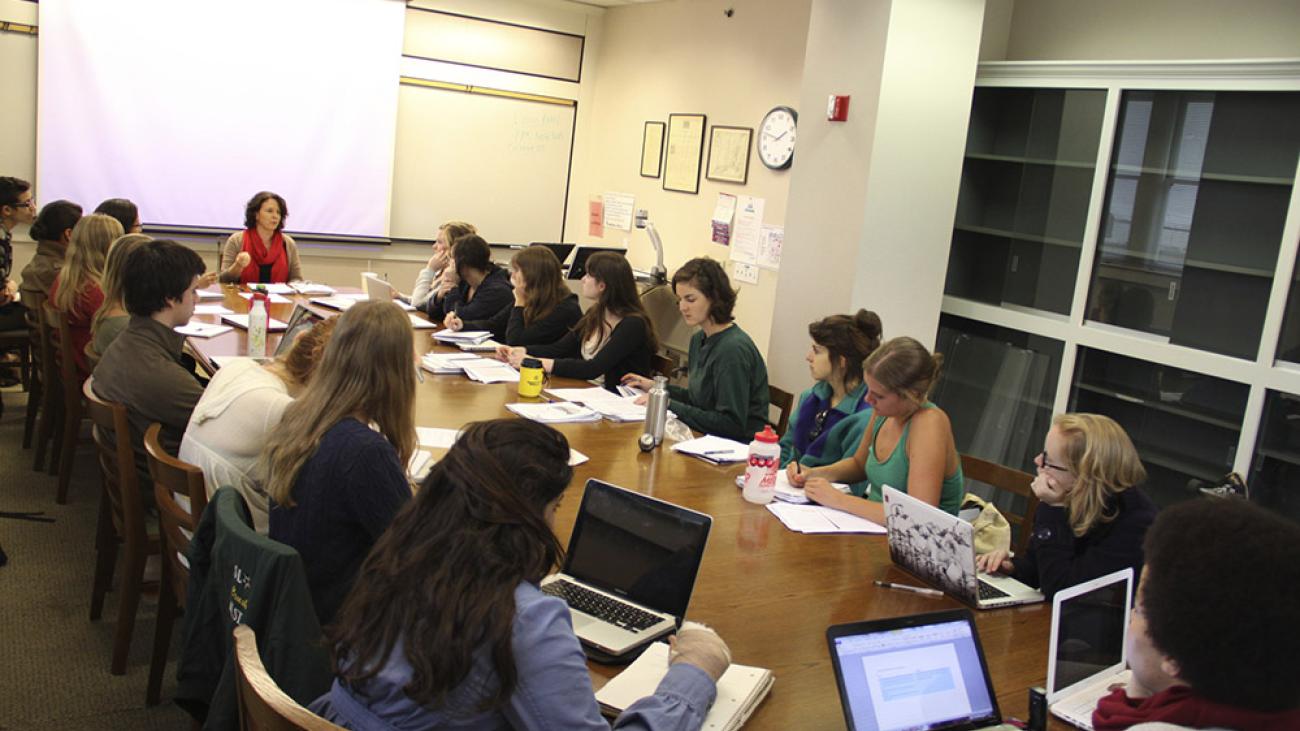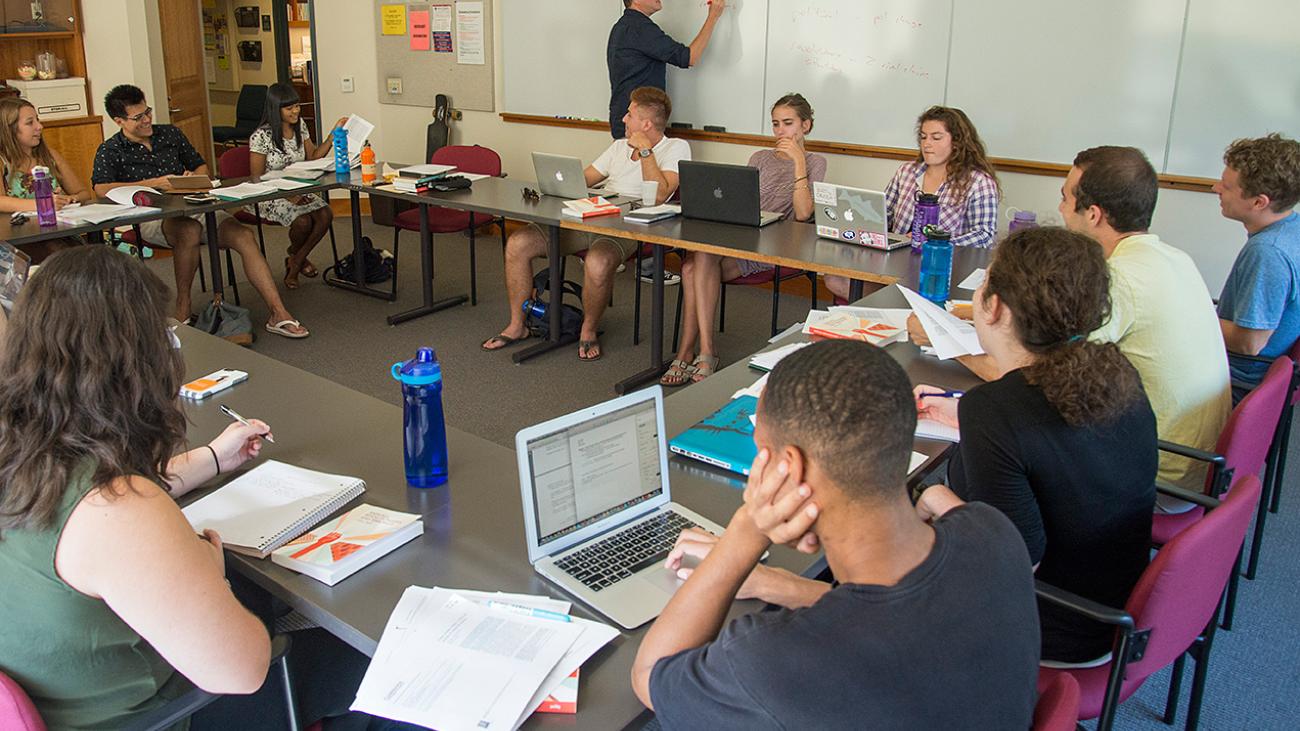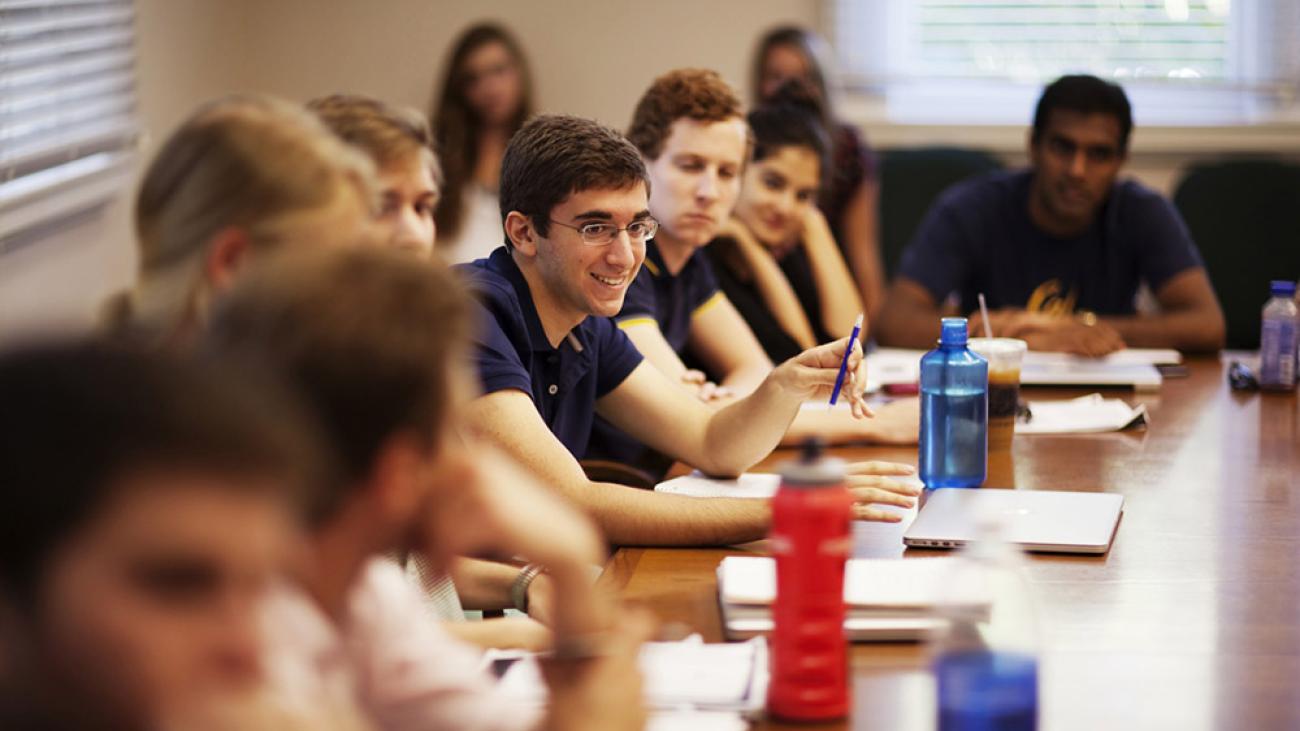 Explore the complex world of international relations via politics, economics, history, and other social sciences, while learning a foreign language or two.
This multidisciplinary major is one of the strongest international relations programs in any American liberal arts institution. Students must integrate the study of politics, economics, history and foreign languages; learn quantitative and qualitative research methods; and spend at least one semester abroad for first-hand exposure to a foreign society.
The breadth of the curriculum equips our majors to undertake research on contemporary problems in global security, economic and social development, international law and institutions, foreign policy and aid, global health, environmental issues, and human rights.
Our program increasingly builds on our faculty expertise on Africa, Europe, Latin America, the Middle East and North Africa, and East Asia, in addition to their research on international organizations, social movements, development, democracy promotion, revolutions, and security.
The program is designed to give motivated students core analytical skills, the ability to synthesize different disciplinary approaches, and the clarity of expression needed to meet the challenges of a rapidly changing world.
Students are encouraged to develop initiative and leadership skills. Majors are called upon to arrange conferences, receptions, dinners and student-faculty retreats. They present expert speakers in the International Relations Colloquium, an active program that brings experts from government, the private sector, the media and academia to campus.
The International Relations department also provides funding for senior majors to do research fieldwork abroad for their senior theses.
International Relations majors form a far-flung network during and after their studies at Pomona College. Internships and semesters abroad include extended student stays in China, South Africa, Jordan, Argentina, Chile, Spain, Japan, Kenya, Germany, Senegal, Bolivia, Italy, Egypt and Ecuador, among other countries. More than 30 percent of IR majors are proficient in two foreign languages.
Graduates of the program are attractive to a wide range of employers and graduate schools. Common career paths include public service, non-governmental organizations, business, law, and academia. Pomona is one of the top 50 colleges and universities in the country producing career diplomats.
Academic Coordinator of Politics and International Relations