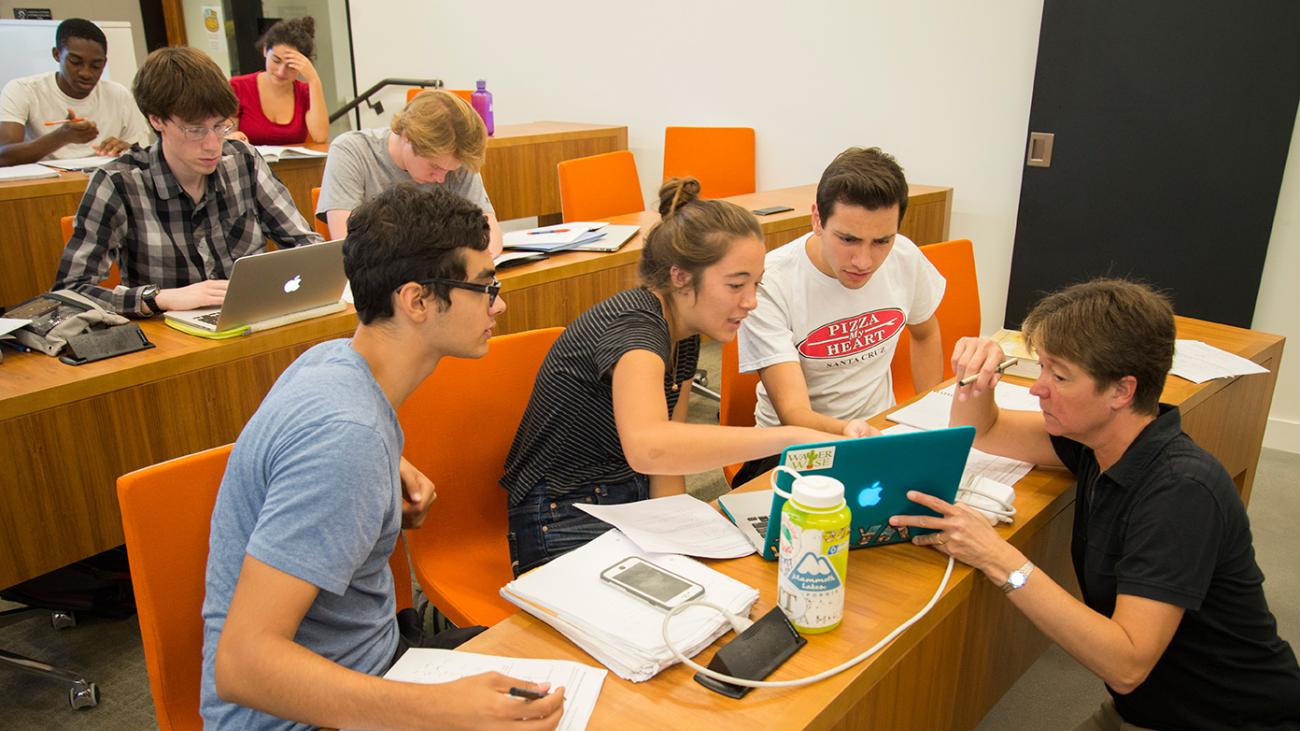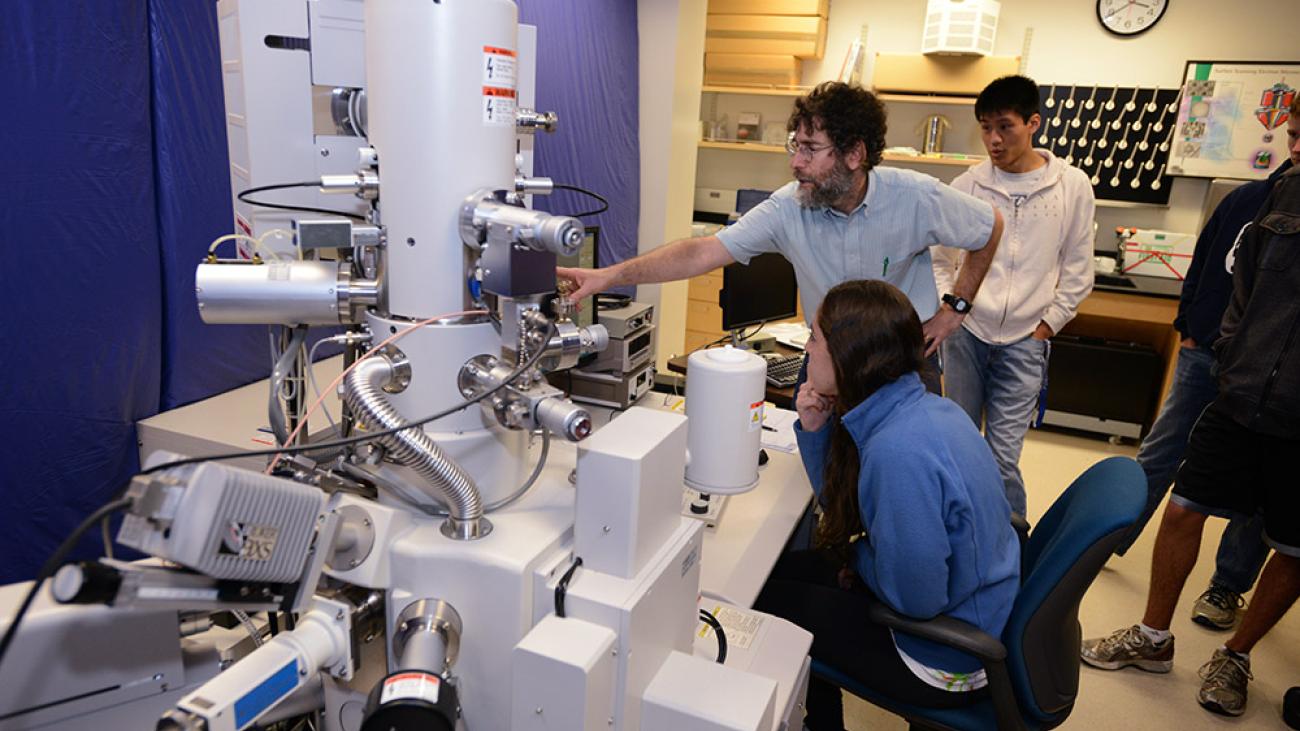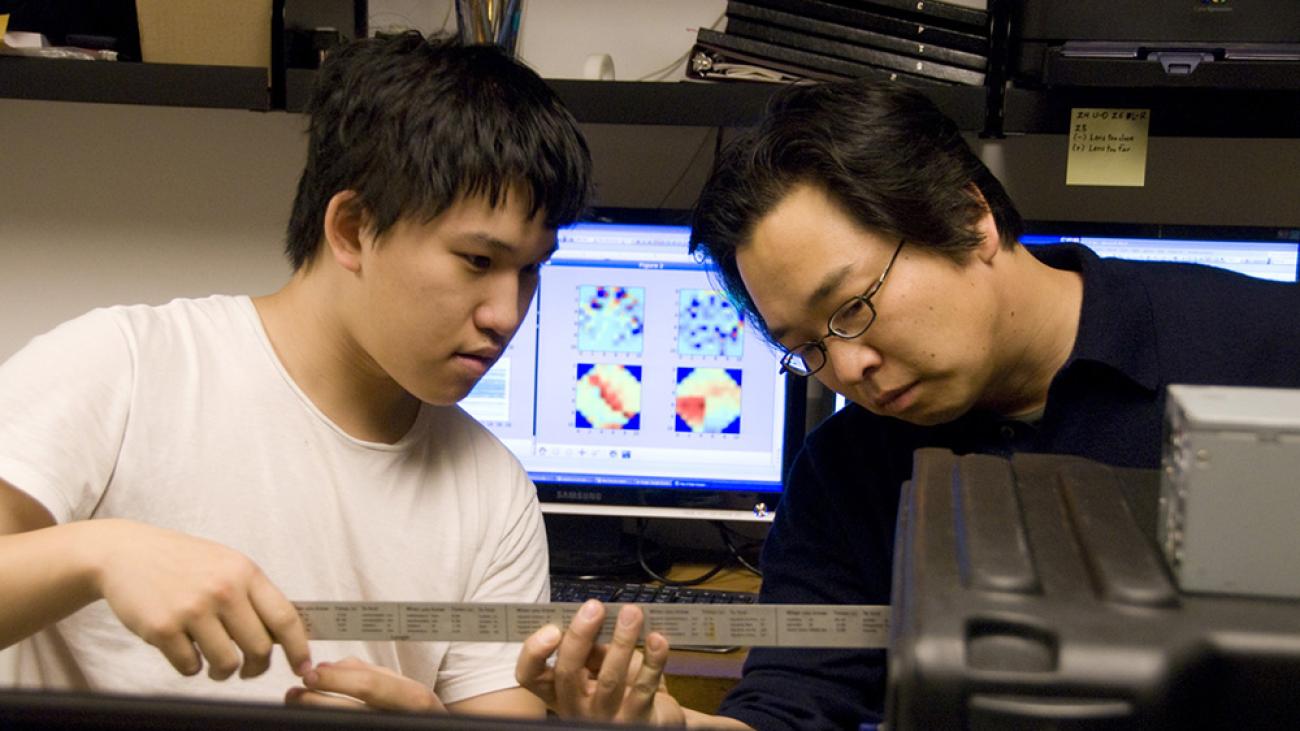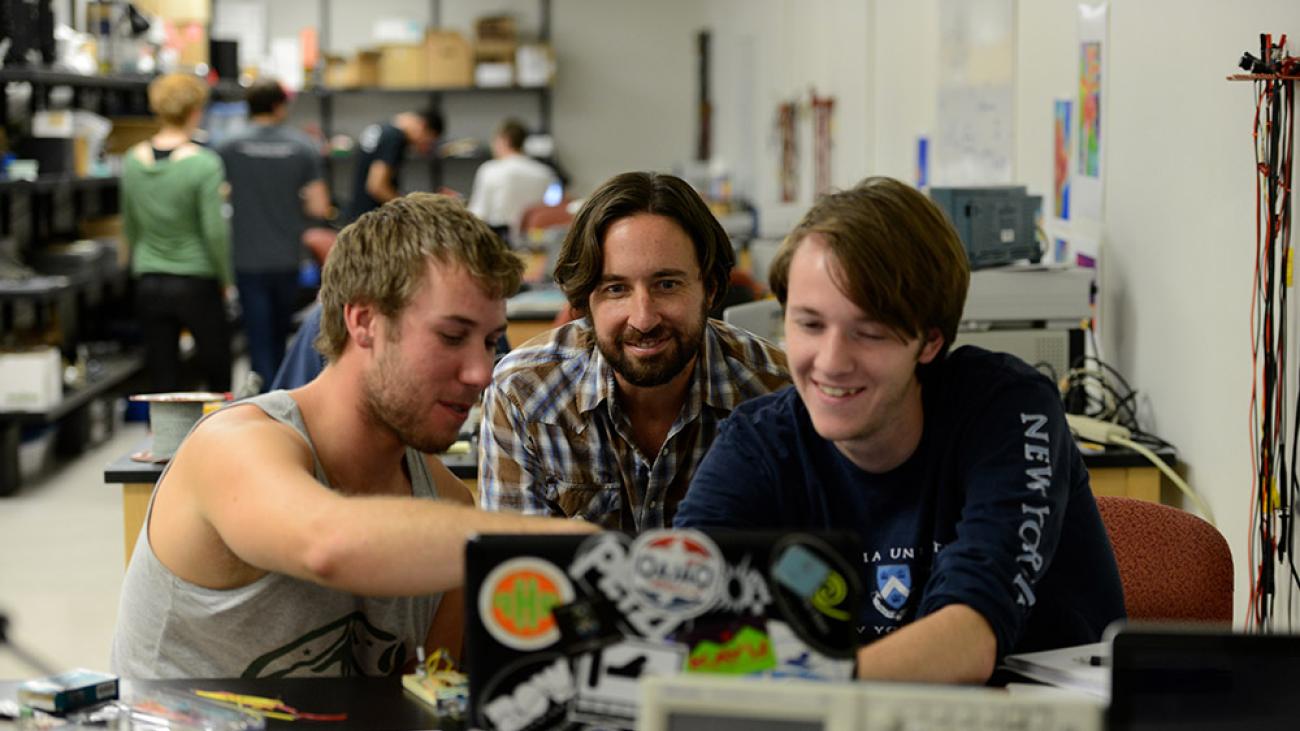 Physics and astronomy give you a chance to explore the interactions of matter and energy at the deepest levels, from the subatomic to the cosmic.
The Department of Physics and Astronomy offers tracks in physics, astrophysics, astronomy and Earth, planetary and space sciences (EPSS). In all tracks, students receive a B.A. in physics. You can also minor in both physics and astronomy.
Physics is the study of the most fundamental properties of matter and energy, stressing the quantitative description of nature. As such, it has close connections to and applications in mathematics, the other physical sciences and, increasingly, in the life and medical sciences.
Astronomy is the study of the formation and evolution of the universe. It extends the laws of physics to space and time, to the formation and structure of stars, galaxies and the early universe.
All majors have a required senior thesis, and we strongly encourage you to elect an independent research project, usually in conjunction with a faculty research program.
Our extraordinary facilities feature some of the most advanced research-grade equipment dedicated to undergraduate research. This includes:
a 1-meter telescope at Table Mountain,
a tunneling microscope,
an adaptive optics lab,
facilities for electron scattering, cryogenics, energy dispersive X-ray analysis, thermal imaging, high-speed video analysis and laser tweezers,
3D design and printing,
custom circuit board fabrication, and
facilities for machining plastics, metal and wood.
State of the art 3D digital planetarium
Academic Coordinator of Physics and Astronomy