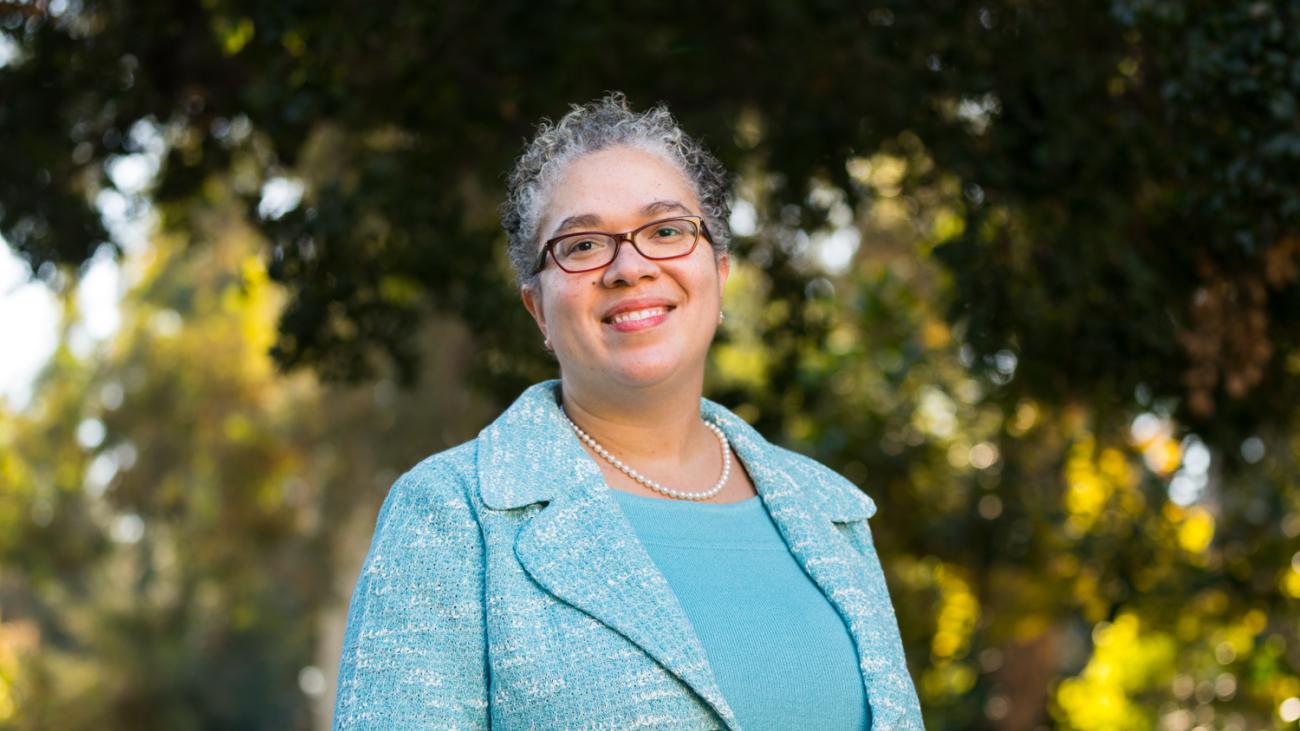 President G. Gabrielle Starr is a national voice on access to college for students of all backgrounds and on the future of higher education.
She is working to strengthen the student pipeline from community colleges to four-year private institutions, and to ensure students from the full range of family incomes enroll in college and thrive.
Starr recently served on the California Higher Education Recovery with Equity Taskforce, charged with envisioning a new approach for post-secondary education preparation and workforce readiness as the state recovers from the COVID-19 pandemic.
Her writing has appeared in The New York Times, The Chronicle of Higher Education, The Washington Post and The Financial Times, among other publications. She is an energetic advocate for in-person education and for engaging challenging conversations in an age of digital immersion.
Starr is a recipient of the Guggenheim Fellowship and author of three books, with her latest, Just in Time: Neuroscience and the Temporality of Aesthetics, forthcoming from MIT Press.
She offers a compelling case for reaching across academic disciplines to spark intellectual discovery, having started her academic career as a scholar of English literature and, over time, extending her work into neuroscience and the arts. Her research looks closely at the brain, through the use of fMRI, to help get to the heart of how people respond to art.
Starr took office as the 10th president of Pomona College in 2017 with a track record of promoting greater access to higher education. As dean of New York University's College of Arts and Science, she had led the development of new cohort and first-year programs and launched a partnership with New York City's largest community college to create a pipeline in STEM.
Today she serves on the executive committee of the Association of Independent California Colleges and Universities (AICCU), and on the boards of Cedars-Sinai and the Los Angeles Philharmonic.
Starr grew up in Tallahassee, Florida, and she set off for Emory University as an undergraduate at the age of 15. At Emory, she received her bachelor's and master's degrees in women's studies before going on to Harvard University to earn her doctorate in English and American literature.
Executive Assistant to the President