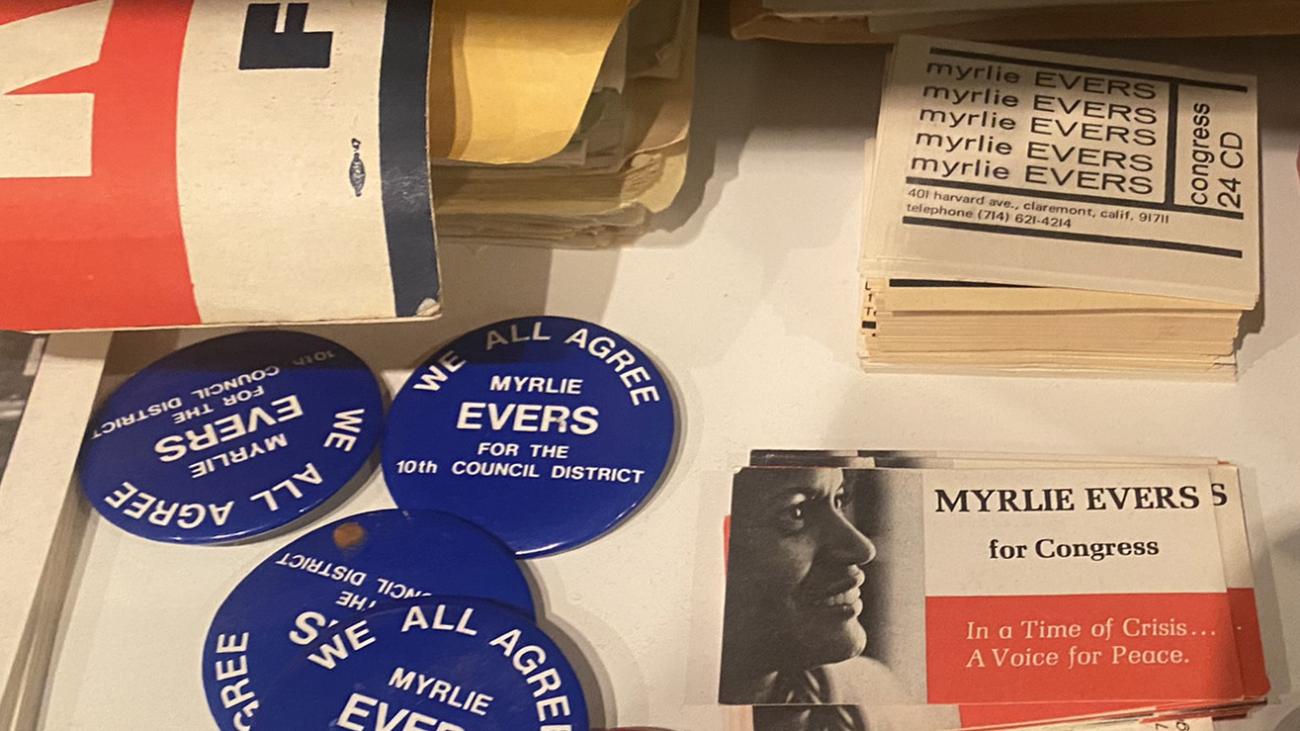 The Myrlie Evers-Williams '68 Collection will preserve her story and inspire generations of future activists, community leaders, historians and informed citizens, young and old. The collection has been sorted and work is underway to organize the thousands of writings, photographs and objects that tell Evers-Williams' story and make them accessible to researchers and the public over time. Over the next year, members of the Pomona College community, and the wider community, will have the opportunity to view the collection and help shape how it will be used in the future.
Consisting of more than 250 linear feet of documents, ephemera and artifacts, the collection donated by Evers-Williams includes photos of her with presidents ranging from Kennedy to Carter to Clinton; buttons, pamphlets and photos from her own 1970 run for Congress; transcripts and correspondence from her 2007 testimony before Congress; and correspondence related to her preparation from the 2012 Obama inauguration. Personal items include her Pomona College ID card, a hardhat from her time as a Los Angeles Public Works Commissioner and the dress she wore while performing piano at Carnegie Hall, fulfilling a lifelong dream.
The collection focuses on her life after moving to California in 1964; the Mississippi state archives are home to the Medgar Wiley and Myrlie Beasley Evers Papers, covering their early years in that state.