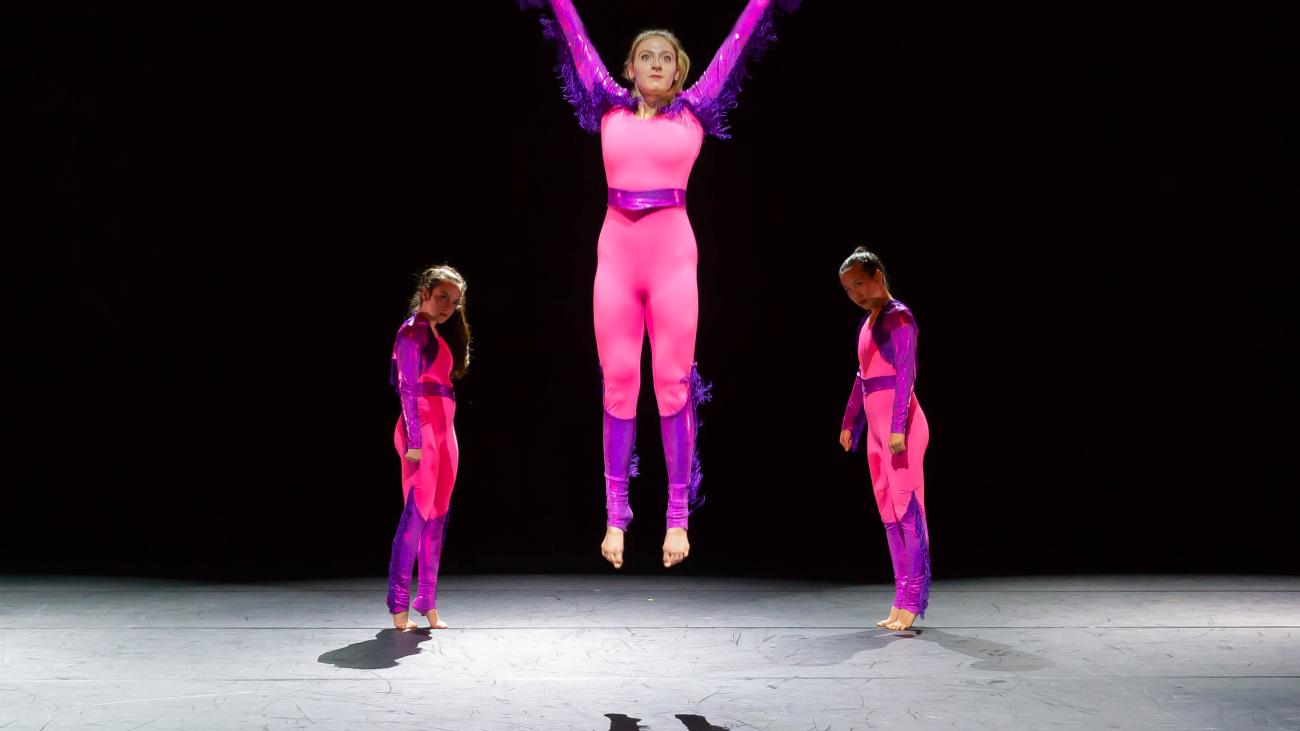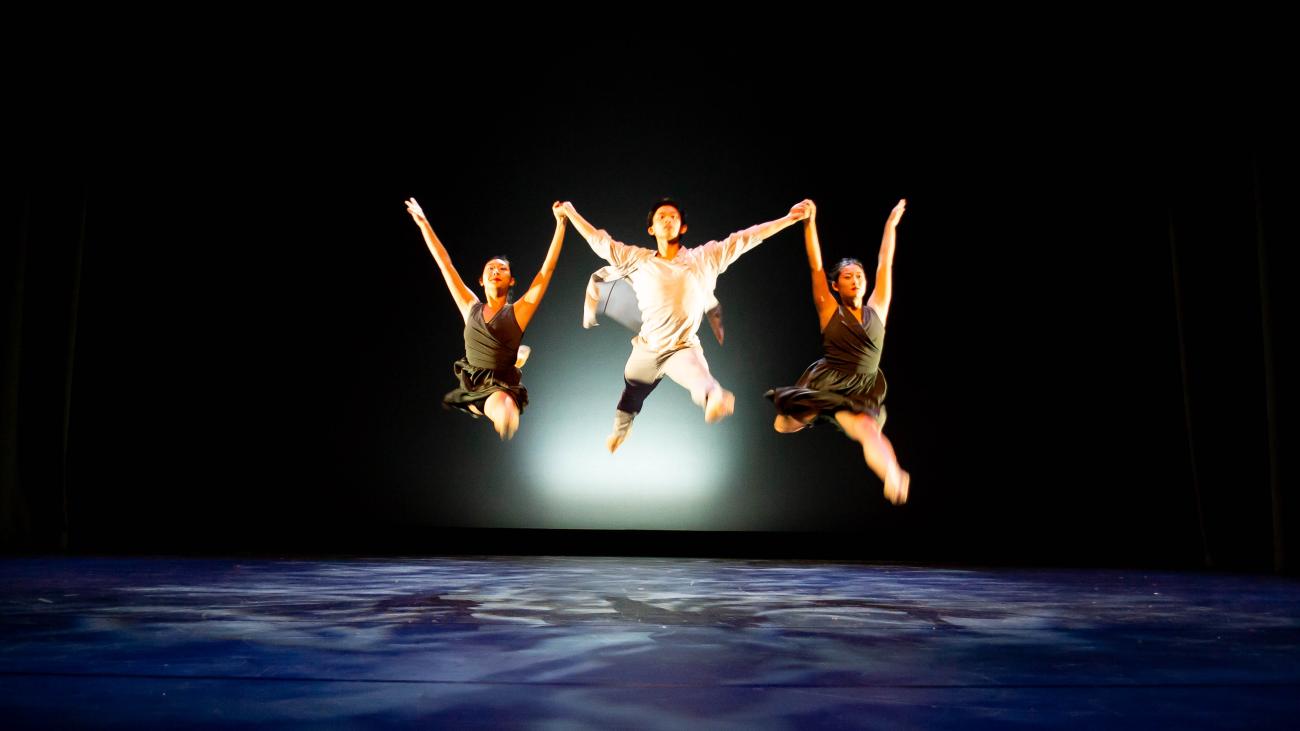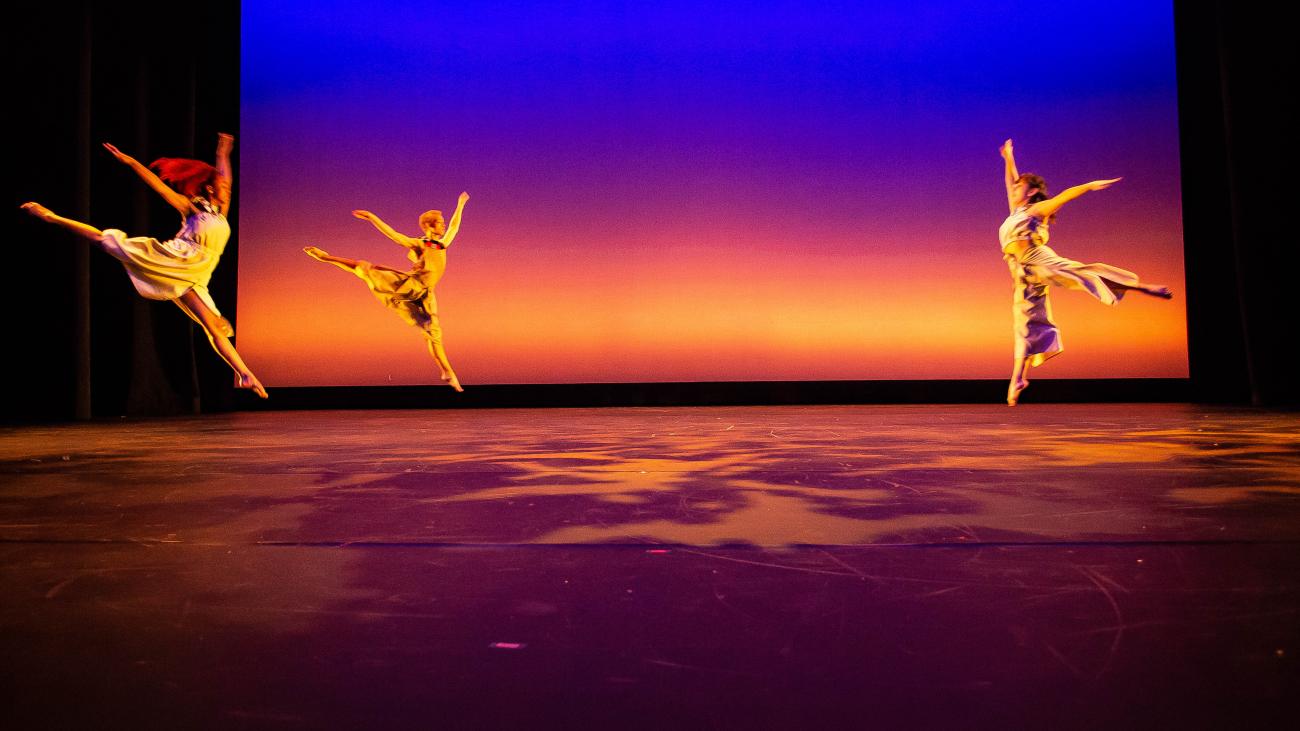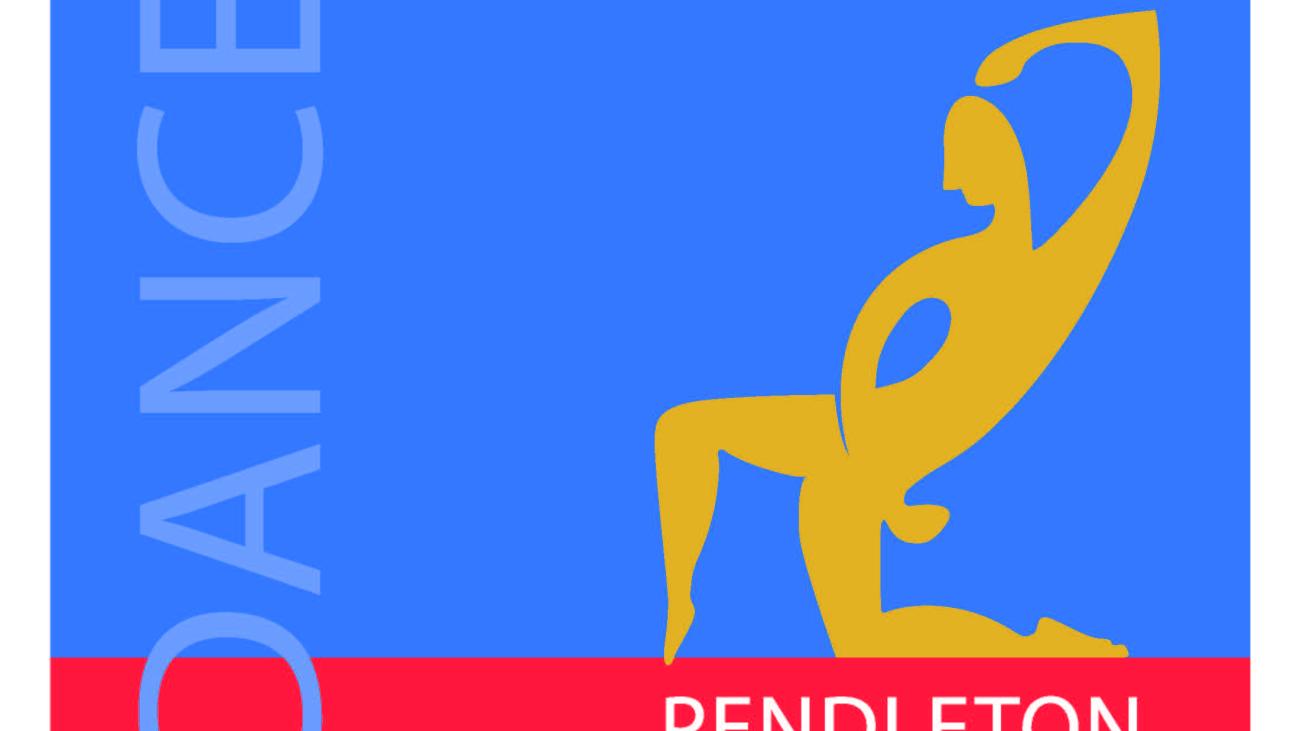 Explore dance as a performing art and discover how movement studies inform your view of the human experience.
Dance and movement studies deepen the knowledge of the body, promote keen observation and analysis skills, and encourage a confidence in articulate self-expression through movement.
Dance is an interdisciplinary art form that embraces elements of theatre, music, kinesiology, history, and the study of diverse cultures. As a dance major or minor, you will:
practice a disciplined approach to the study of contemporary techniques, ballet, and an array of cultural styles;
consider social and political issues, religious traditions, and gender and sexuality through the lens of dance and movement traditions.
practice creative self-expression through movement and engage in written and oral assessment of historic and contemporary choreographic works; and
develop a heightened awareness of the body as an instrument and develop strategies for a healthy lifelong engagement with movement.
As a major, you will choose a concentration in either Performance or Movement Studies. Performance concentrators focus on technique, composition, and repertory and create an original choreographic work for their senior projects. Movement Studies concentrators, who complete a written thesis, engage in interdisciplinary study, examining the role of the body in a context either in or outside the arena of dance, such as neuroscience, religious studies, or psychology.
The Dance Department offers a solid progression of courses in both ballet and contemporary techniques. We also offer:
Cultural styles classes such as Flamenco, Balinese, and African Aesthetics, which enhance physical skill and broaden awareness of rhythm and stylistic nuance;
Movement analysis courses such as Language of the Body and Anatomy and Kinesiology, which provide a foundation for observation and assessment of the body;
Traditions of World Dance and Dance, Ethnicity, and Nationalism, which focus on how dance and the body represent cultural and societal norms; and
Composition and the Creative Movement Lab, which offer opportunities to create original work through improvisation and problem-solving through movement.
We offer numerous performing opportunities throughout the year through joint concerts with Scripps Dance, student-run concerts, and an annual, fully produced spring concert featuring work by senior majors, faculty, and guest artists.
Our professors bring years of professional experience as dancers, choreographers, and scholars to their classes, coaching, and advising. They are dedicated to helping you create your own journey as a Pomona undergraduate and beyond.
Academic Coordinator of Dance