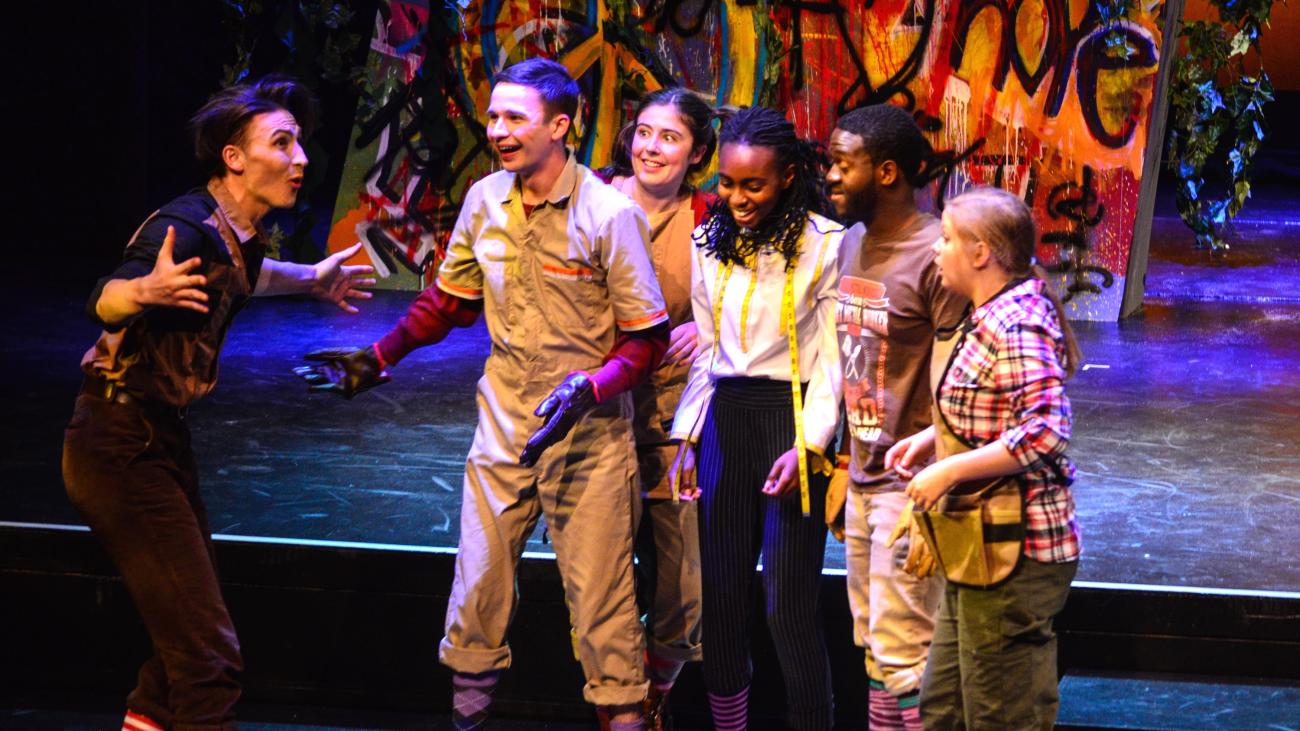 The Pomona College Department of Theatre is committed to the highest levels of professional training within the context of the liberal arts tradition. 
Our commitment begins in the classroom where an emphasis on the quality of learning informs all that we do.  A friendly and highly skilled faculty of theater professionals and small class sizes encourage students to work creatively in exploring the history, theory, literature, and techniques of theatre.  Our commitment to the development of the next generation of young artists is furthered by our diverse and dynamic production season.  We view productions as important teaching tools, both for our students and for the rest of the College community, and therefore choose works from a wide range of periods and styles.  Our commitment is also strengthened by the exceptional financial support of The Claremont Colleges, which have given us a strong professional staff and a gorgeous facility in which to do our work.  Ultimately, our commitment is enhanced by the energy and commitment of our students, who bring intelligence, creativity, and verve to our challenging and exciting endeavor.
This commitment to the highest quality of teaching and learning, plus an attractive climate and the 5-College liberal arts setting, makes the Pomona College Department of Theatre an exceptional place in which to work and learn.
We invite you to join us…
Kevin Dettmar and Carolyn Ratteray
Co-Chairs, Department of Theatre                                                              
Administrative Assistant of Theatre