Create works in painting, drawing, photography, design, digital media, sculpture, performance, installation and social practice—while informed by contemporary art, critical theory and historical precedent.
As an art major, you will become part of Pomona's rich creative legacy—guided as you develop your own artistic voice and area of inquiry, whatever the medium. As you create, you will also sharpen your own view, interpreting visual imagery critically and historically.
Our students read widely and examine other artworks closely, discussing theory and contemporary artistic practice and conversing about the creative process with visiting artists.
Art students create a body of work of their own choosing and interest, culminating in an exhibit at the Studio Art Hall's Bernard Charnwut Chan Gallery during their senior year.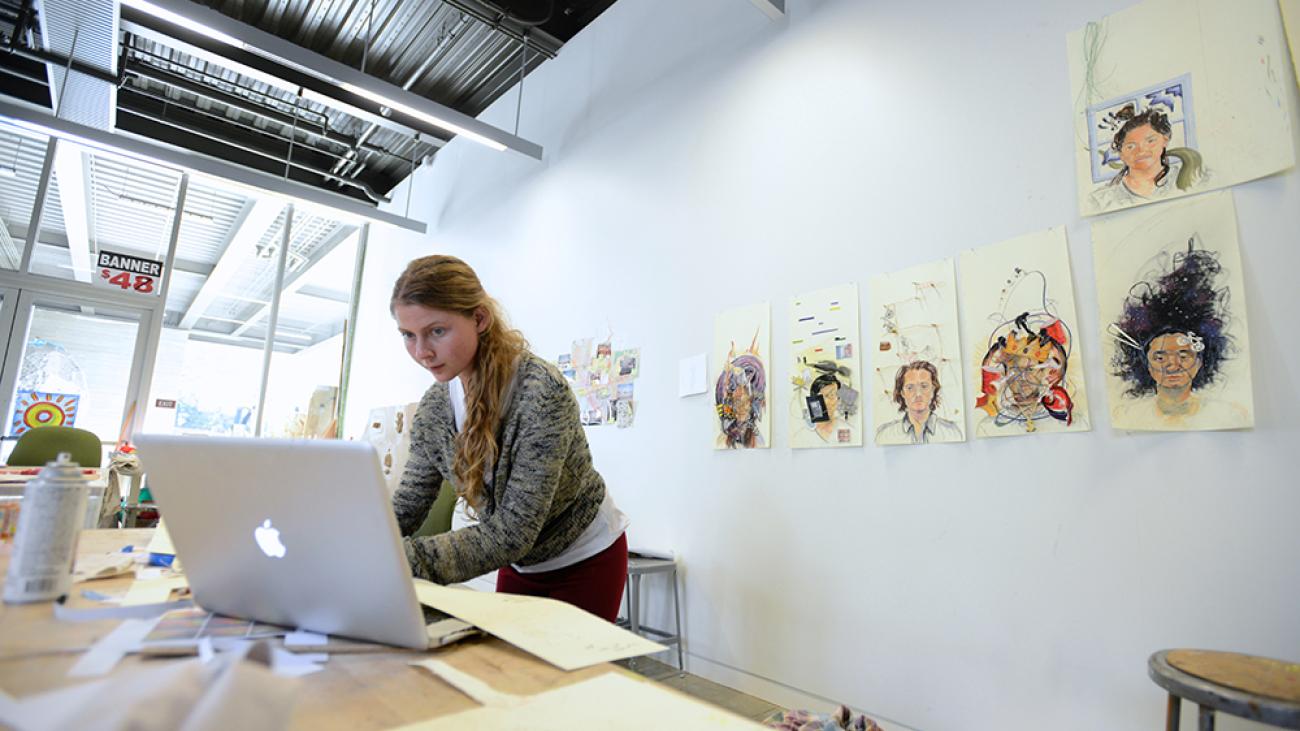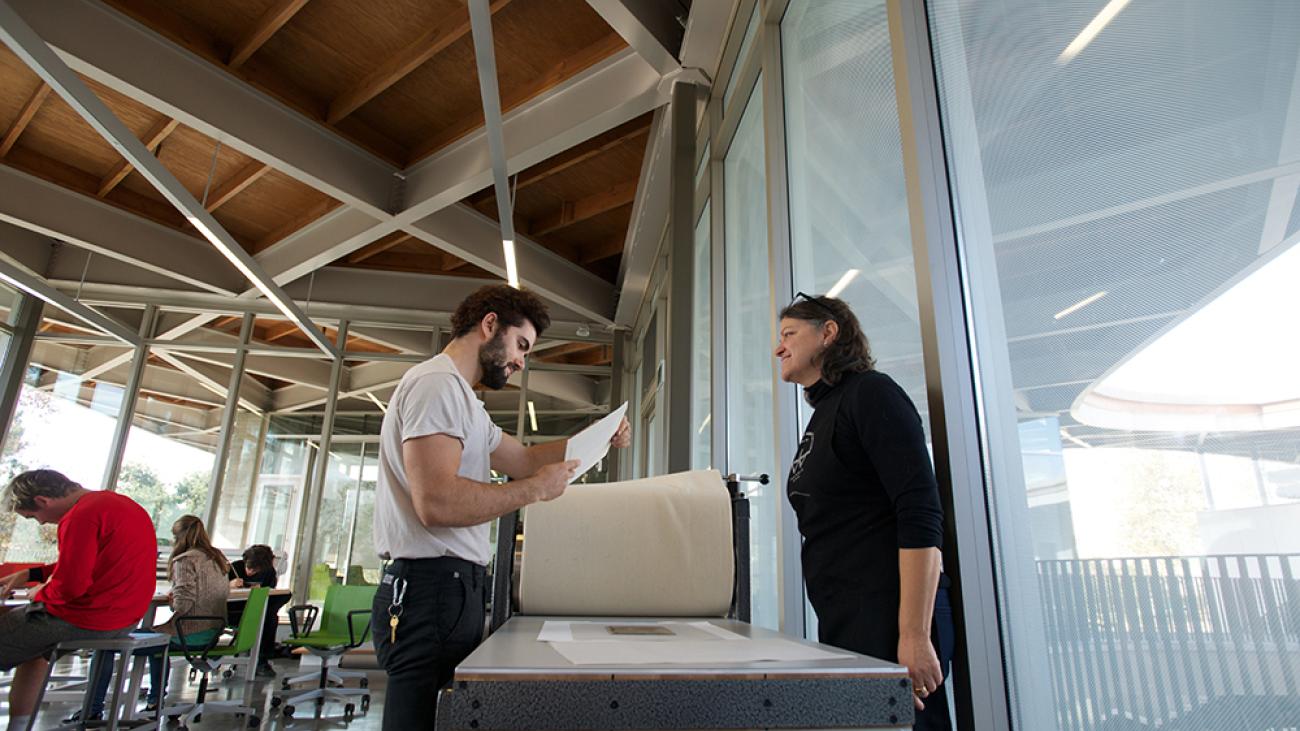 What You'll Study
Courses in specific disciplines and techniques
Two courses in art history
Develop your artwork in advanced seminars
Create and exhibit your own body of work