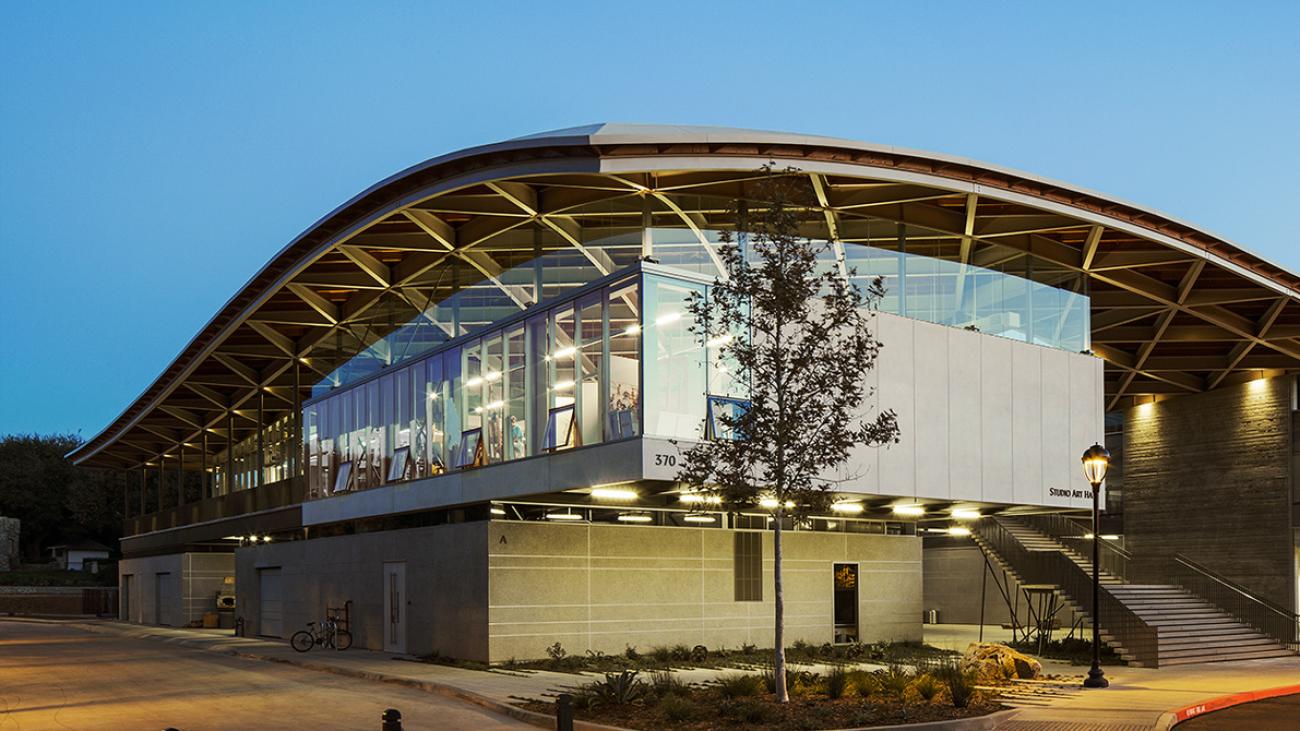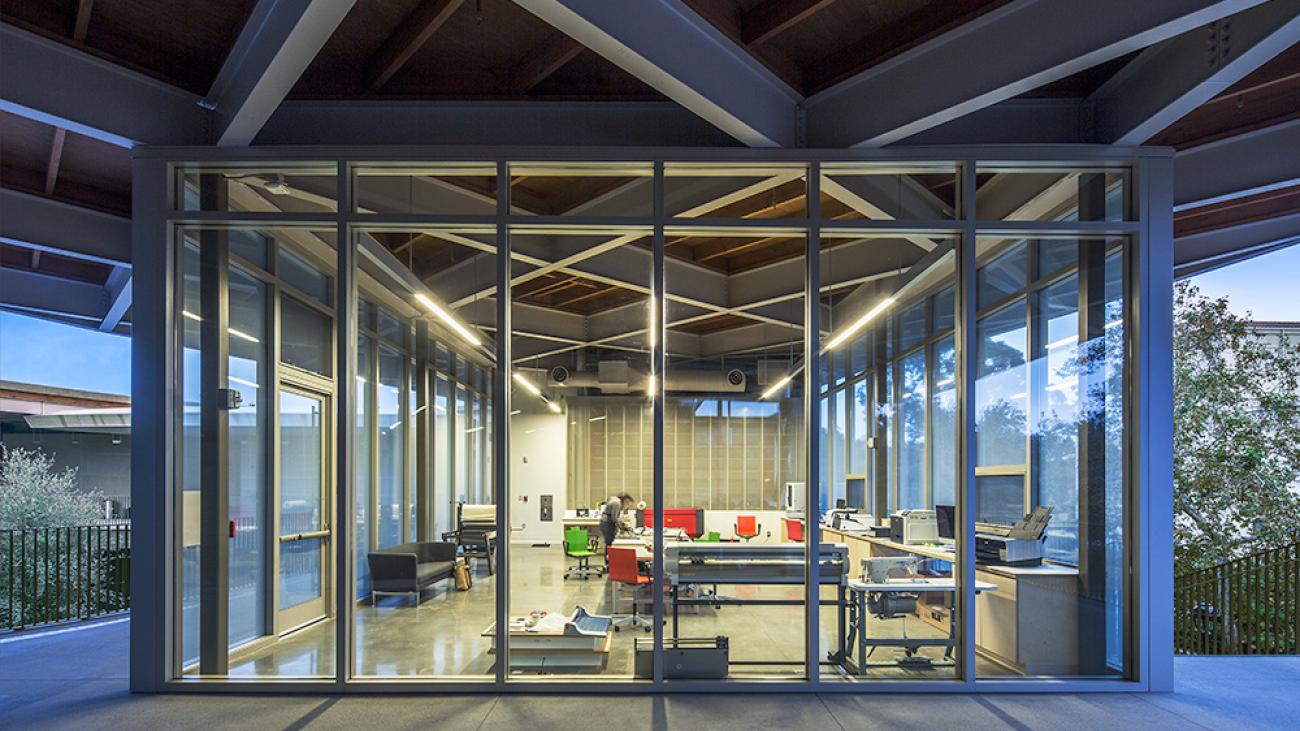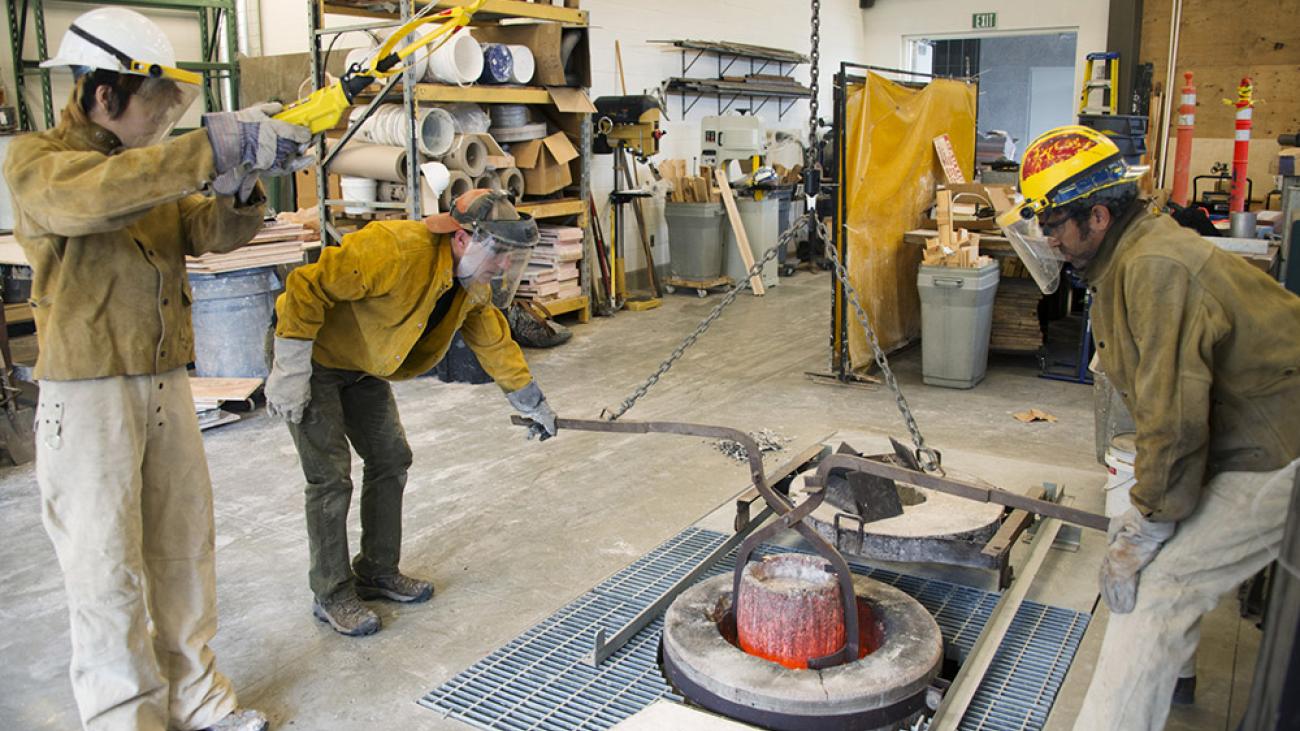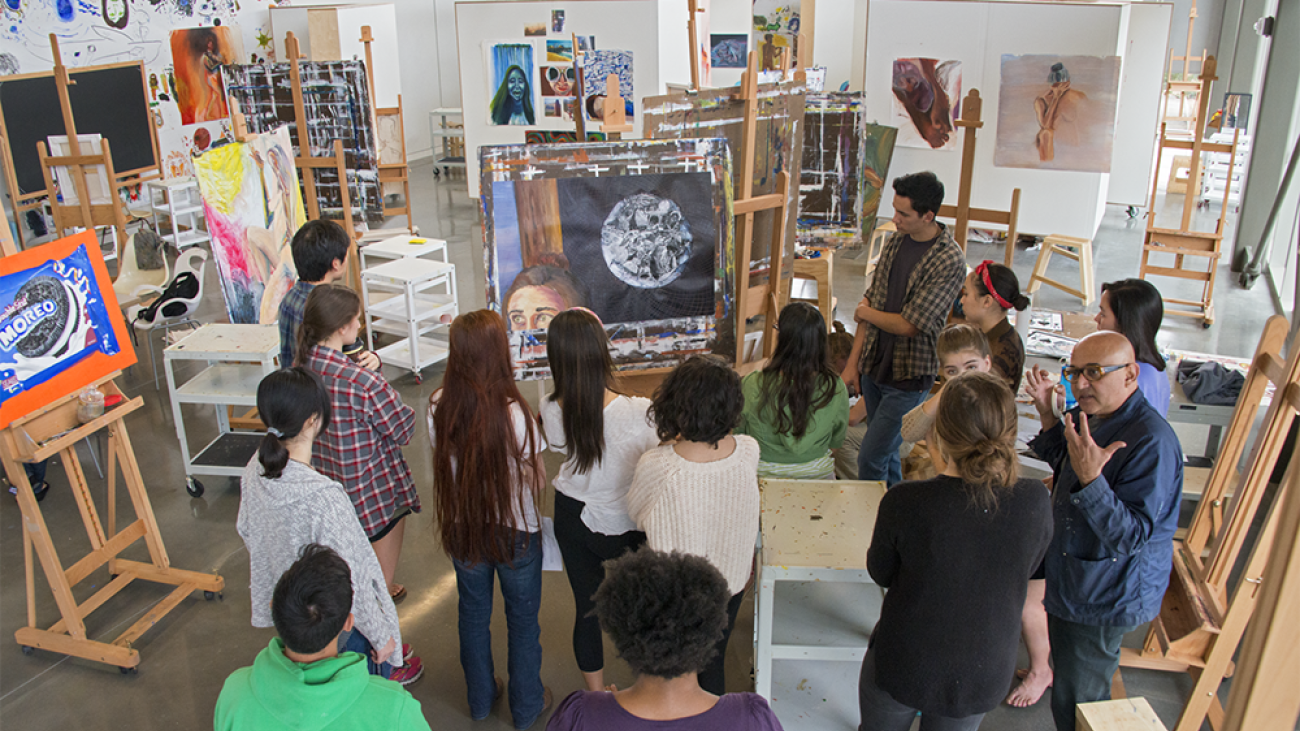 Under one striking canopy roof, Pomona College's innovative new Studio Art Hall creates a village of interconnected studios to bring together disciplines ranging from sculpture and painting to digital arts and multimedia. With more than half the building's exterior made of glass, the open, free-flowing design encourages interaction and collaboration in shared spaces, including a central courtyard.
At 35,000 square feet, the new hall provides much-needed space for student and faculty artists with a design that reflects an integrated vision of the arts and an interdisciplinary approach to teaching. The generous space greatly expands students' freedom in choosing scale, materials and techniques.
"Architecture is really a reflection of attitudes and values and belief systems," says Michael O'Malley, associate professor of art and sculpture. "The Studio Art Hall reflects a different ethos and different way of thinking about art. The building is beautiful and imaginative and really meets the needs of our community."
The Studio Art Hall is more than just a new home for art students and faculty, says O'Malley, noting that the courtyard and other common areas are designed to attract all students from Pomona and the other Claremont Colleges. Part of Pomona's ethos, says O'Malley, is to make the arts—music, theatre, dance and the visual arts—more visible. The hall will further this artistic enrichment of the College's daily life. "It's going to be an exciting magnet for our community," O'Malley says.
The sustainably built Studio Art Hall was built to achieve a minimum LEED Gold certification by the U.S. Green Building Council. The College currently has eight LEED-certified buildings on campus. This project was designed by wHY Architecture, with lead architect Kulapat Yantrasast, and is being built by Hamilton Construction.