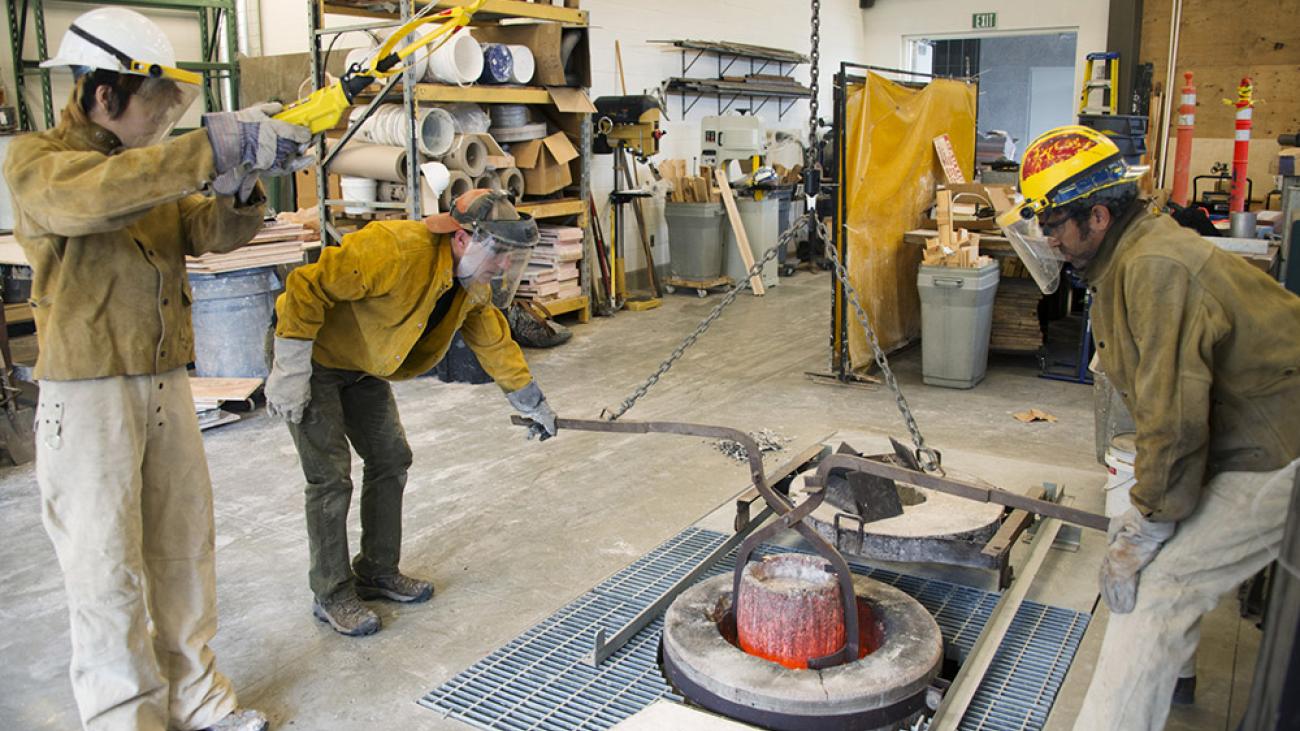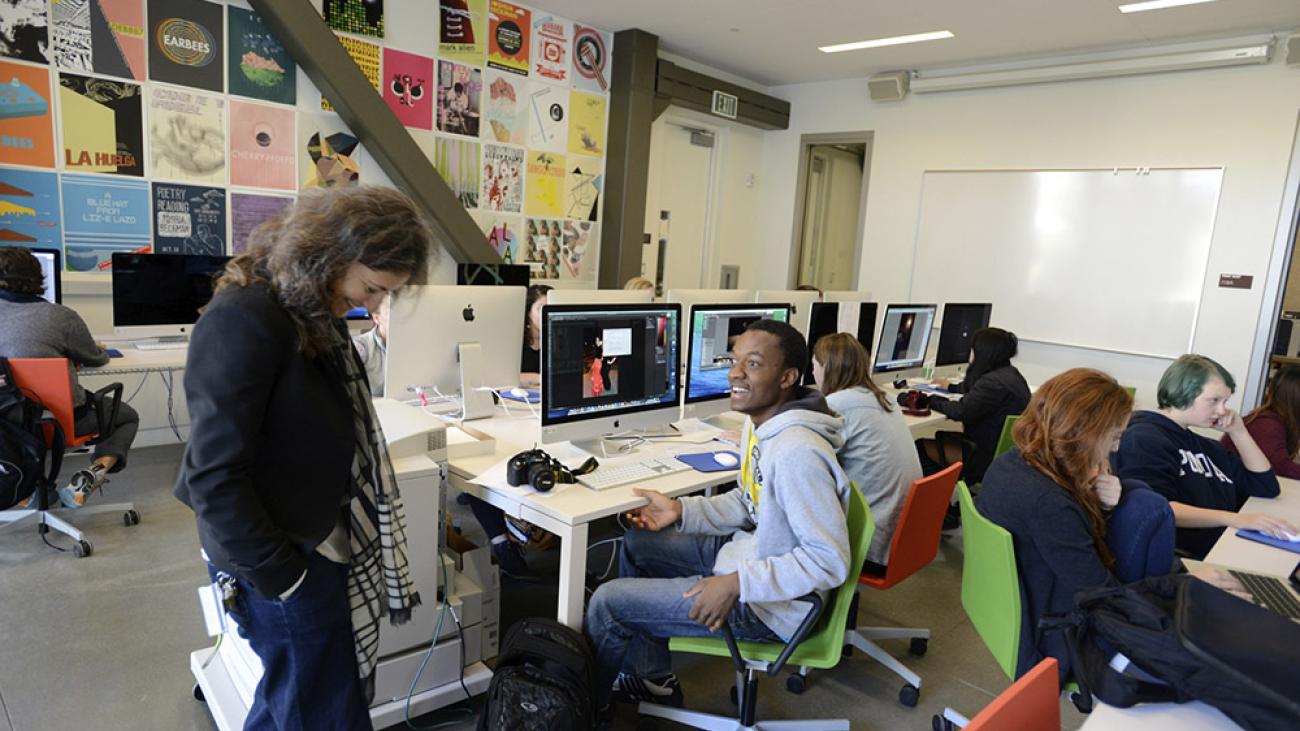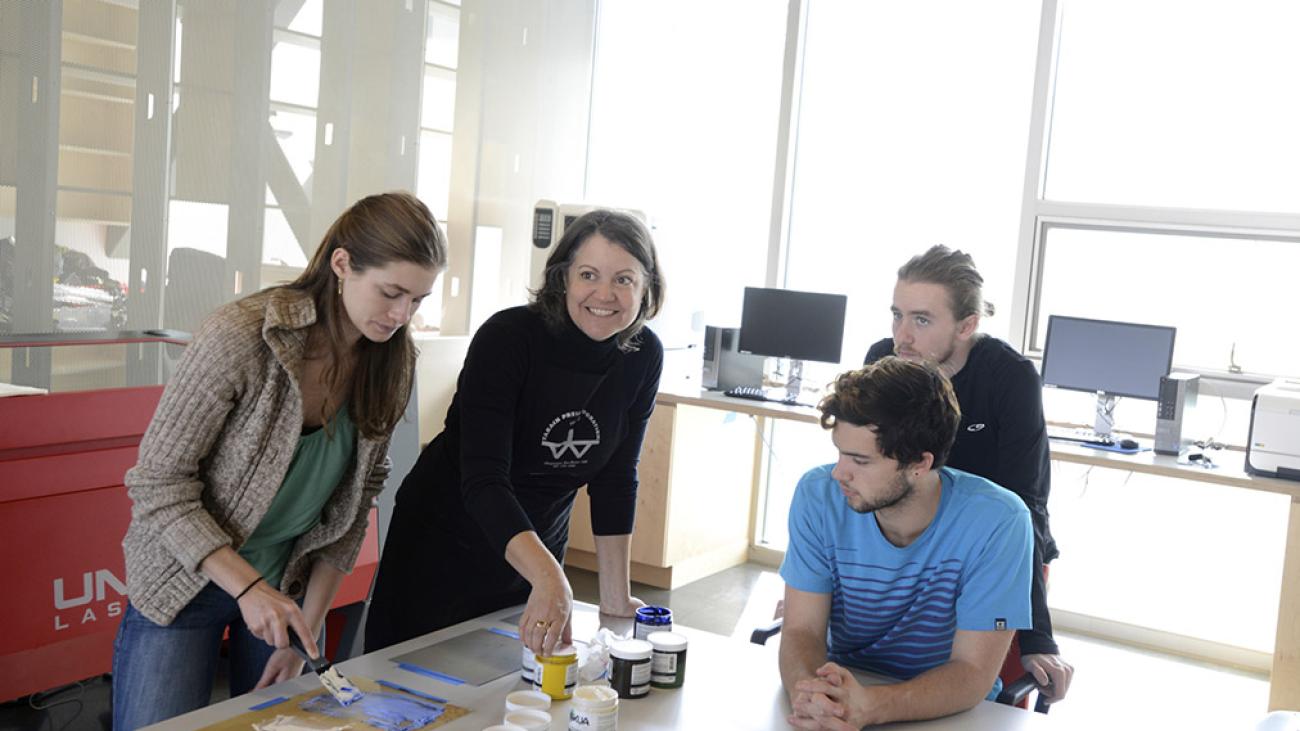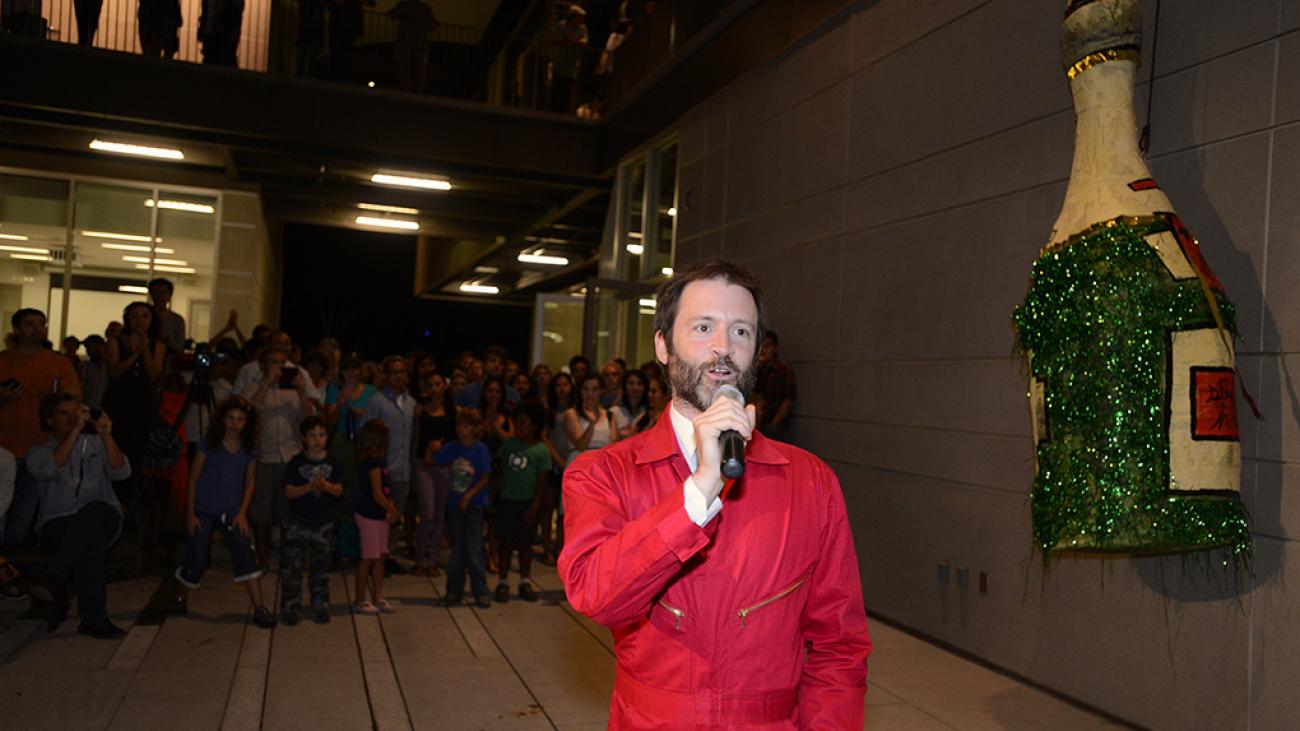 Improve your skills in painting, drawing, photography, design, digital media, sculpture, performance, installation and social practice, while learning about contemporary art, theory and historical precedent. 
Our art department has a rich creative past, present and future. We have alumni of global renown, professors whose work is critically acclaimed, and students developing their own artistic practice in spaces that inspire.
We offer courses in sculpture, painting, drawing, photography and digital art, and you can take classes at the other Claremont Colleges as well. All of these courses are defined broadly and many students combine media.
Our classes are small, so you will interact closely with your professors as you create a body of work that reflects your interests and ever-growing skills. Our professors are practicing contemporary artists—painters, sculptors, photographers, and performance and computer artists.
As you refine your artistry, your awareness of contemporary and historical contexts will expand. The culmination of your curriculum will be a senior exhibition at the Studio Art Hall's Chan Gallery.
Our home in the striking new Studio Art Hall is an environment that nurtures imagination and invites collaboration. Our facilities allow students to work in a tremendous variety of 2D and 3D forms.
Our proximity to Los Angeles will expose you to the work of a great range of artists, artist practices and institutions.
Marcia Hafif '51, Barbara T. Smith '53, Richard Chamberlain '56, Helen Pashgian '56, Mowry Baden '58, Caroline Hightower '58, Michael Spafford '59, Phil Van Aver '61, James Turrell '65, Judy Fiskin '66, Michael Brewster '68, Chris Burden '69, Hap Tivey '69, Peter Shelton '73, Denise Marika '77, Michael Parker '00, and Kim Ye '07 are among our notable alumni. 
Academic Coordinator and Gallery Manager of Art