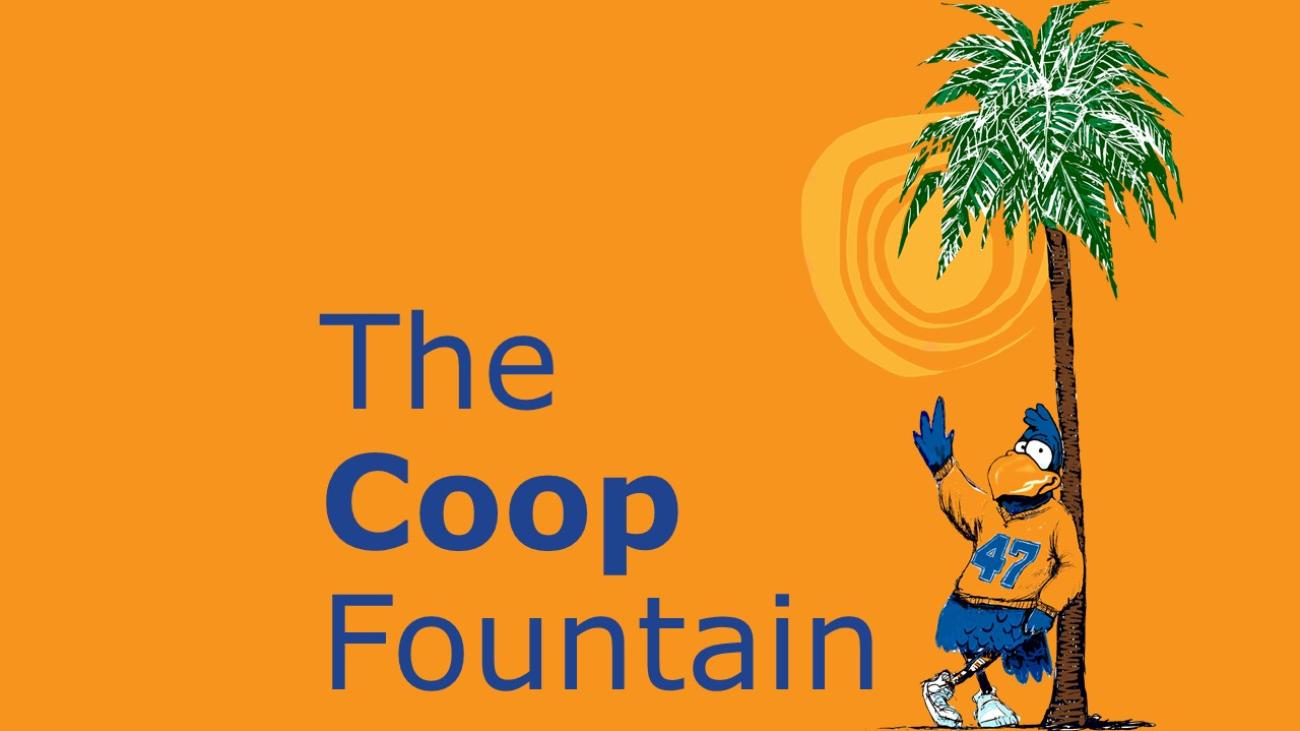 Whether the dining halls are closed, you want to meet up with friends or faculty on campus, or you just need to refuel on the go, The Coop Fountain is the place to stop. A new core menu with rotating weekly specials will mean there's always something for everyone, and extended hours will accommodate our late-night crowd.
You'll find all the classic Coop Fountain favorites that you love along with healthier and seasonal items. From standards like chicken fingers to a whole new line of grab-and-go salads, the menu will be creative and diverse, infused with a variety of sustainable and local ingredients with vegetarian, vegan and allergen-friendly items. Just because you're in a hurry doesn't mean you can't have a quality meal at a good price.
Hours
The Coop Fountain regular schedule Monday 11/21 and Tuesday 11/22. Coop Fountain will be open for breakfast/lunch/dinner starting Wednesday 11/23 to Friday 11/25 on limited menu and grab and go. Breakfast 7:30 - 9 a.m., lunch 11 a.m. - 1:30 p.m.  and dinner 5 - 8 p.m. for dinner (Thursday 11/24 turkey dinner 4 - 6 p.m.)
Monday - Friday, 7 a.m. - 11 p.m.
7 - 11 a.m.: Open tables (no food service)
11 a.m - 3 p.m.: Lunch service
3 - 5 p.m.: Grab-and-go service
5 - 8 p.m.: Dinner service
8 - 11 p.m.: Late night menu
Open for Snack Tuesdays, Wednesdays and Thursdays from 10 - 11 p.m.
Payment Options
The Coop Fountain currently accepts Flex dollars, Claremont Cash, Credit/Debit and cash.