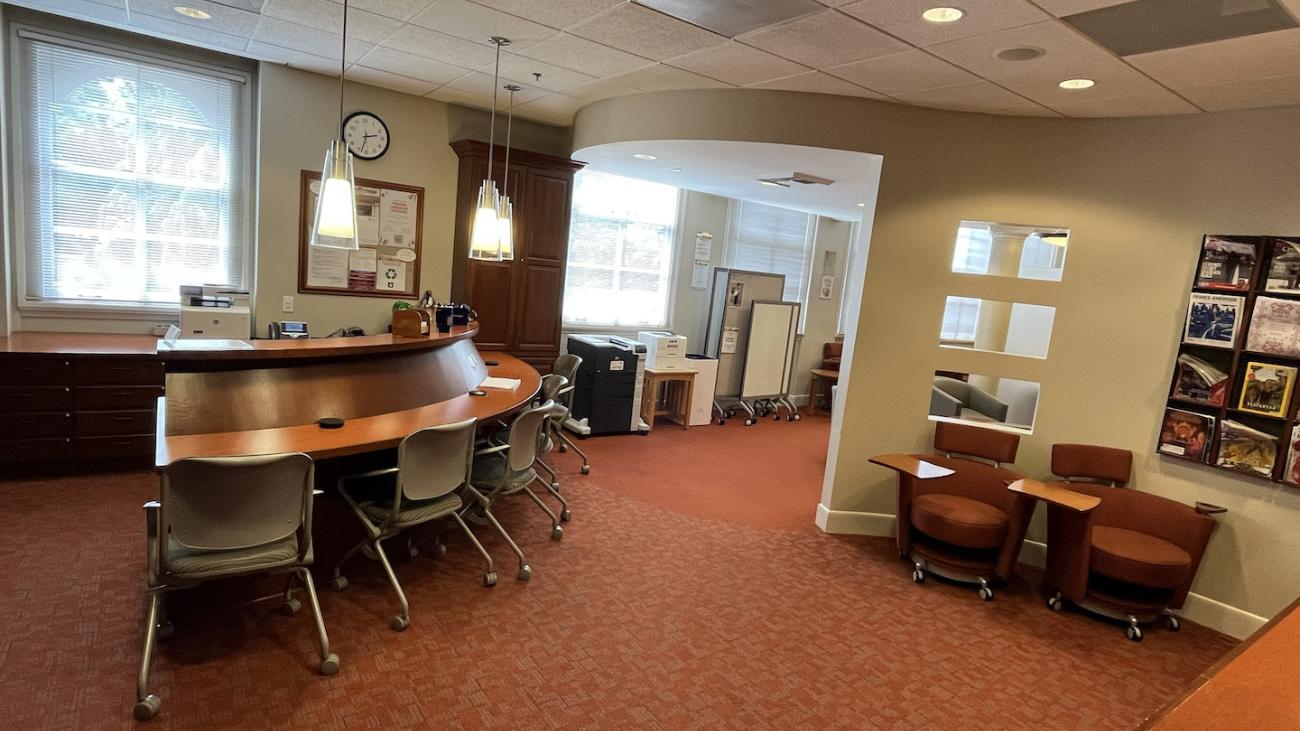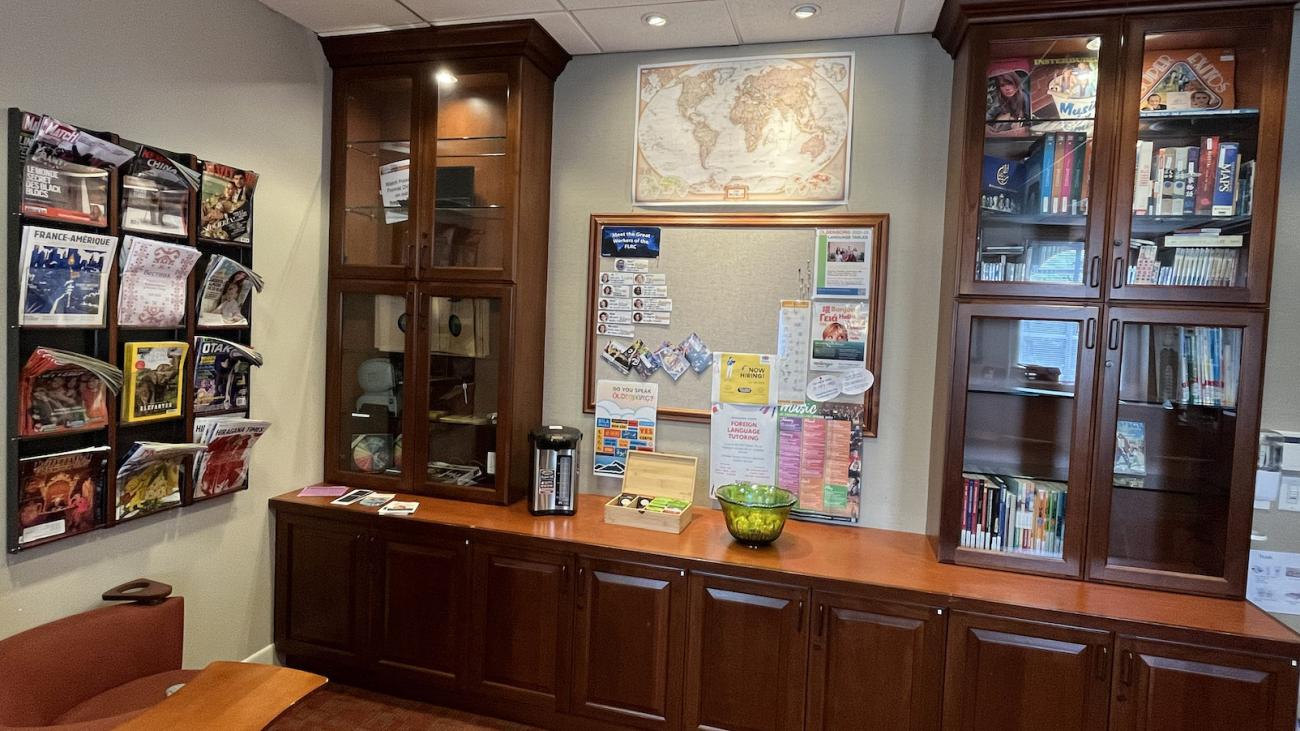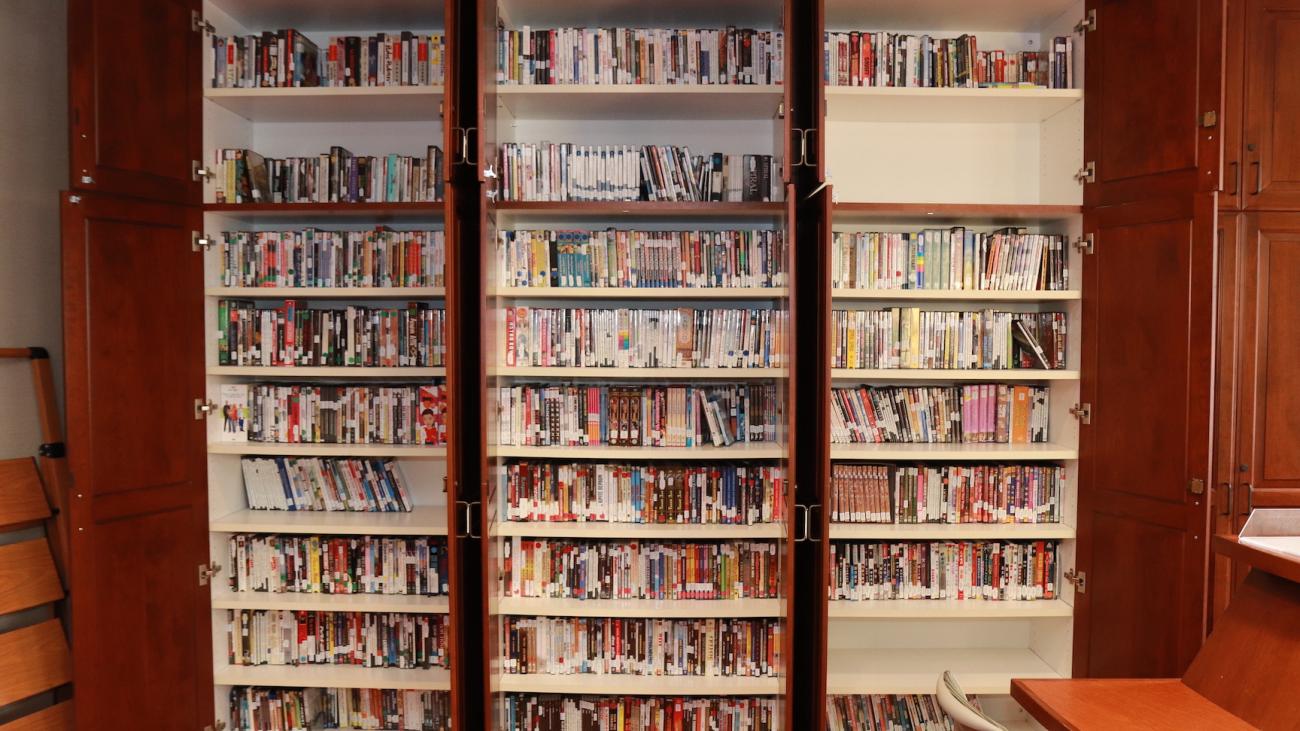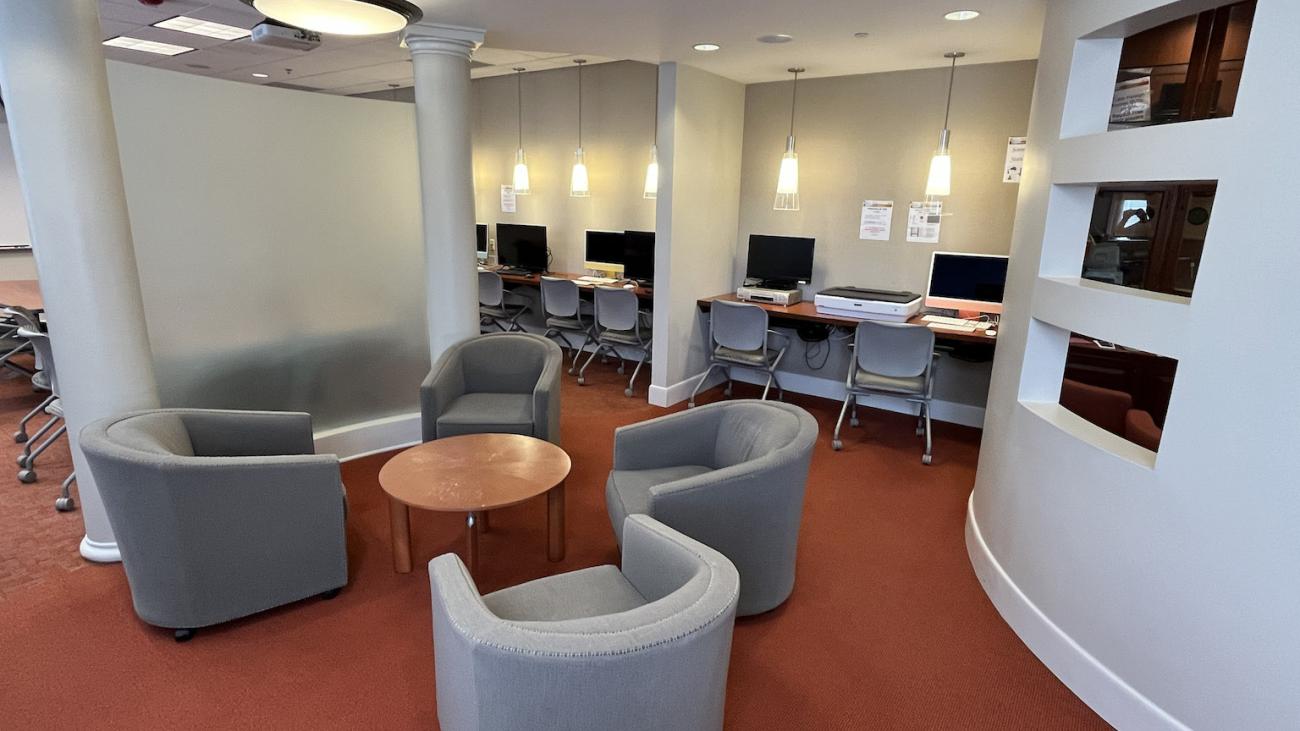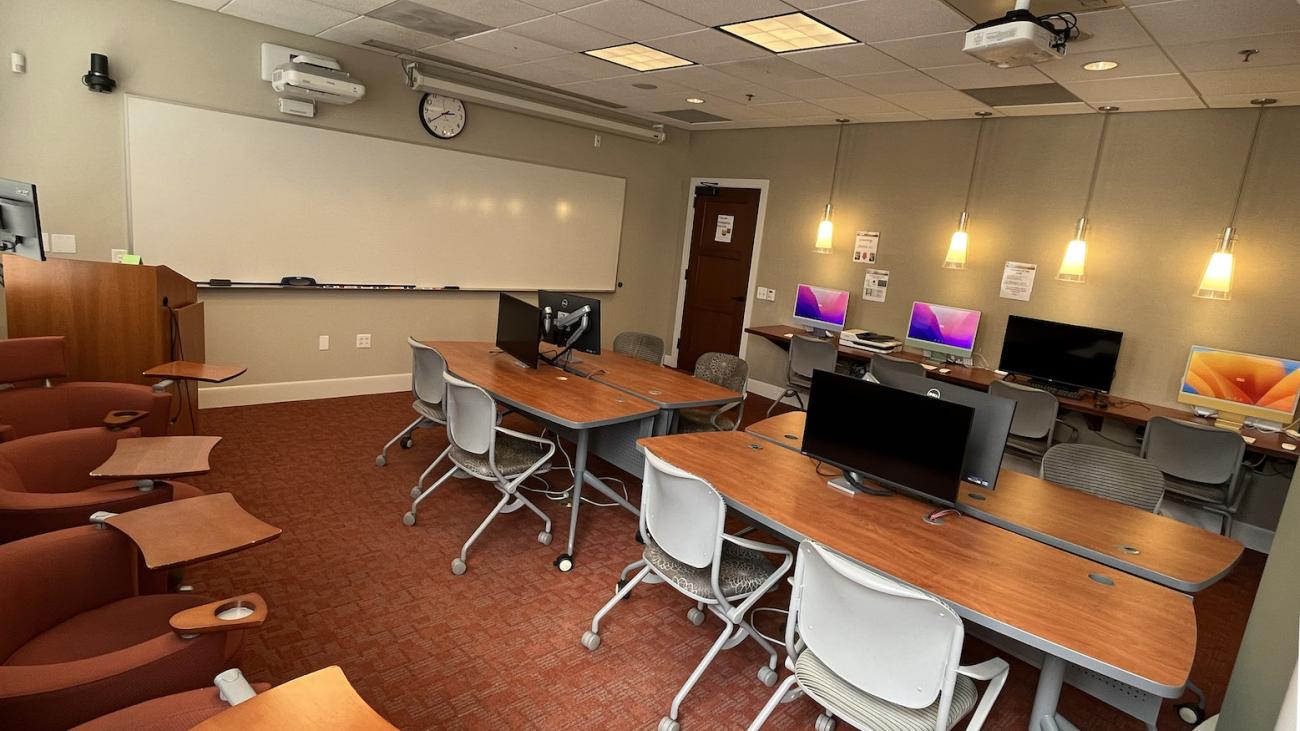 The Foreign Language Resource Center (FLRC) at Pomona College, is a special facility made possible by a generous grant from the Arthur Vining Davis Foundations. Please explore our pages and find out what the FLRC is all about.
We are not only a physical space for students and faculty but also a unit that provides professional development, research, and instructional language technology support. The FLRC is a social space, where students and faculty can drop in at any point during our opening hours. The computer section can be reserved for classes and presentations, and the whole center can be used for events and receptions.
We have the latest technology, including 27" 4K screens for group work, 24" M1 iMacs, interactive projectors, camcorders, headsets, microphones, large document scanners, 32" TVs for our VCR and DVD stations, computer games, gadgets, and much more. But there's more to the FLRC, including magazines, dictionaries, tutoring help, computer assistance, and probably the comfiest chairs on the Pomona campus.
The Foreign Language Resource Center (FLRC), is the modern rebirth of the traditional language lab. After the language lab had been closed many years ago, many traditional lab materials were moved into the virtual world. But language learning is much more than just listening to some audio files. It's about communication, exchange, human contact, creativity, and intercultural understanding. Therefore the FLRC opened its doors after the completion of the renovation of Mason Hall in January 2008. The FLRC is quite different from a traditional language lab. Come on over to Mason Hall 101 and see for yourself!