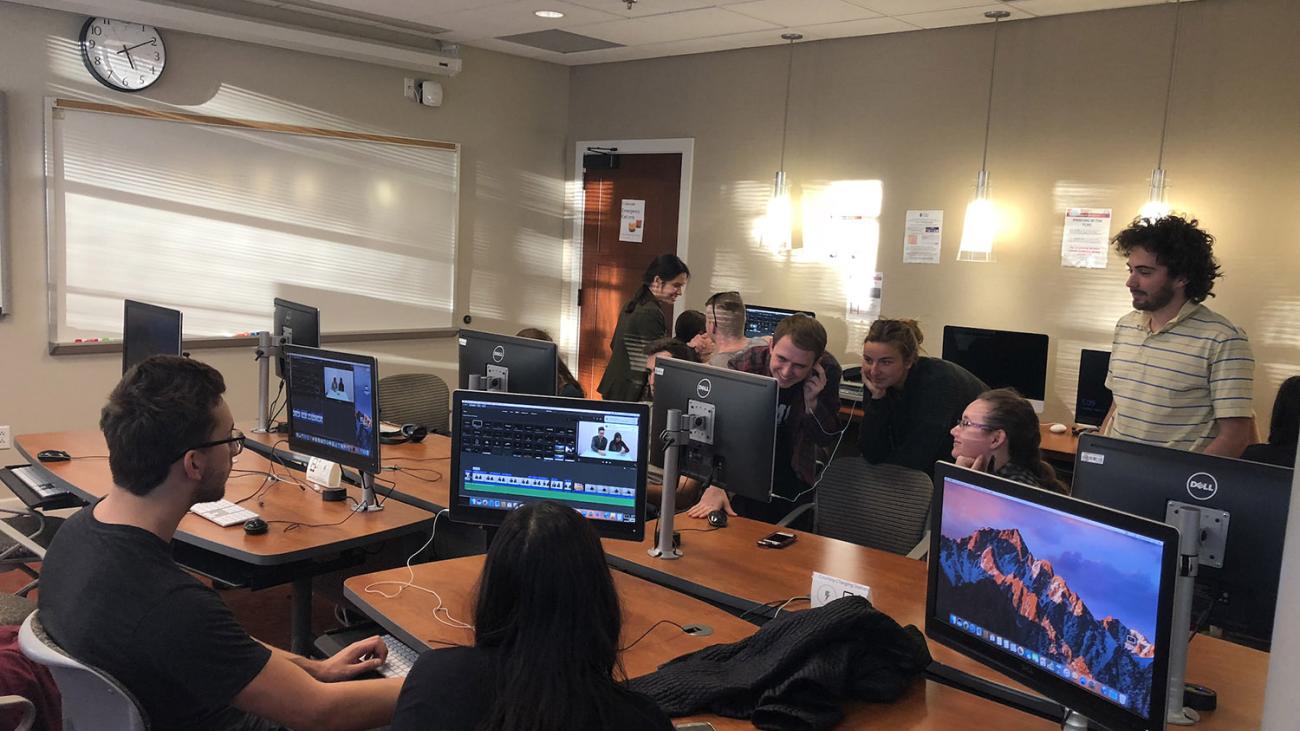 Welcome to the Foreign Language Resource Center (FLRC) at Pomona College, a special facility made possible by a generous grant from the Arthur Vining Davis Foundations.
The FLRC is a space that can be reserved for language classes or where students can come in and meet with the Oldenborg Language Partners, study, meet with student groups, print out assignments, or simply sit and enjoy a nice cup of hot tea while reading one of our foreign language magazines.
We are not only a physical space for students and faculty but also a unit that provides professional development, research, and instructional language technology support for our language faculty. The FLRC also houses a significant portion of the foreign language films used by Pomona's language departments. The FLRC's film catalog shows our current holdings and can be viewed on one of our three film viewing stations.
For incoming students, the FLRC provides information on the language placement exams that are offered at Pomona and the other Claremont Colleges and provides assistance in satisfying the Pomona Language Requirement. For Native and Advanced speakers of languages not offered at the Claremont Colleges, we can assist in finding resources to satisfy Pomona's Language Requirement. For students interested in learning a non-Claremont colleges language or a less commonly thought language we coordinate Oldenborg's SILP Program and we have a subscription to Mango Languages.
The FLRC is also a social space, where students and faculty can drop in at any point during our opening hours or can be reserved for classes and presentations, and the whole center can be used for events and receptions.