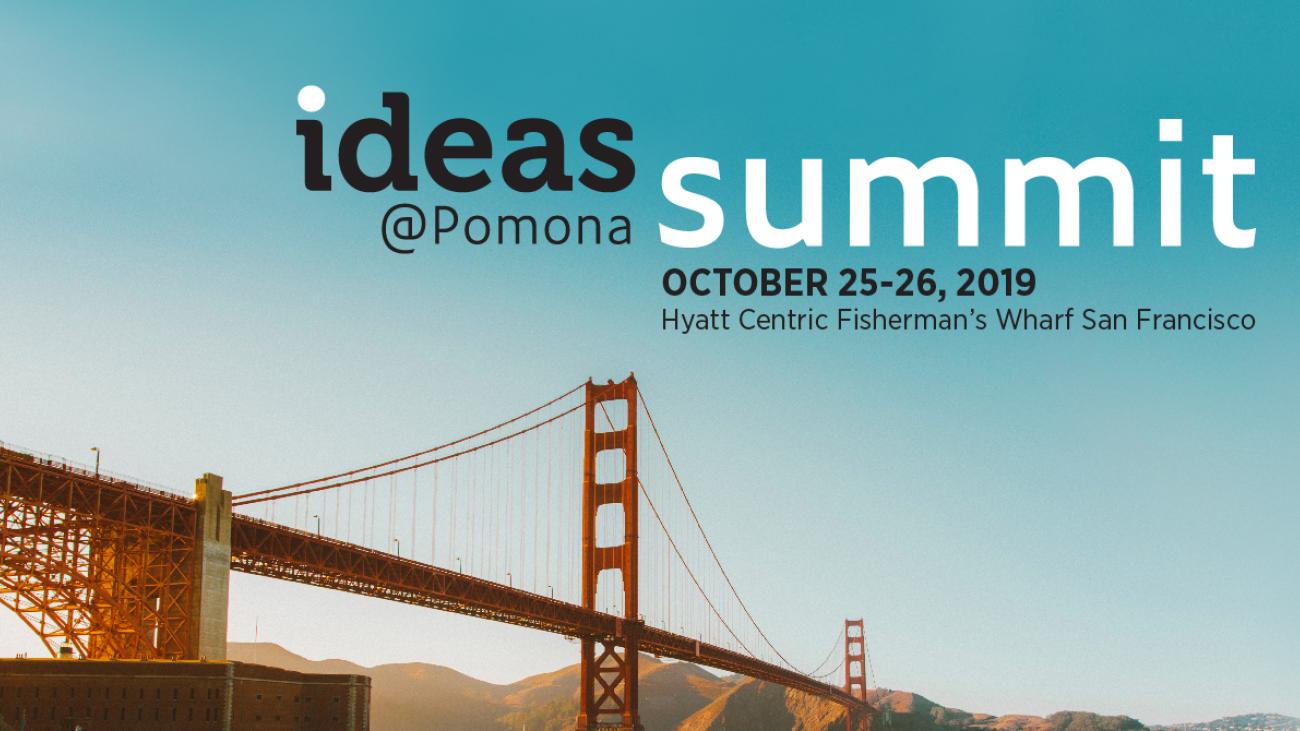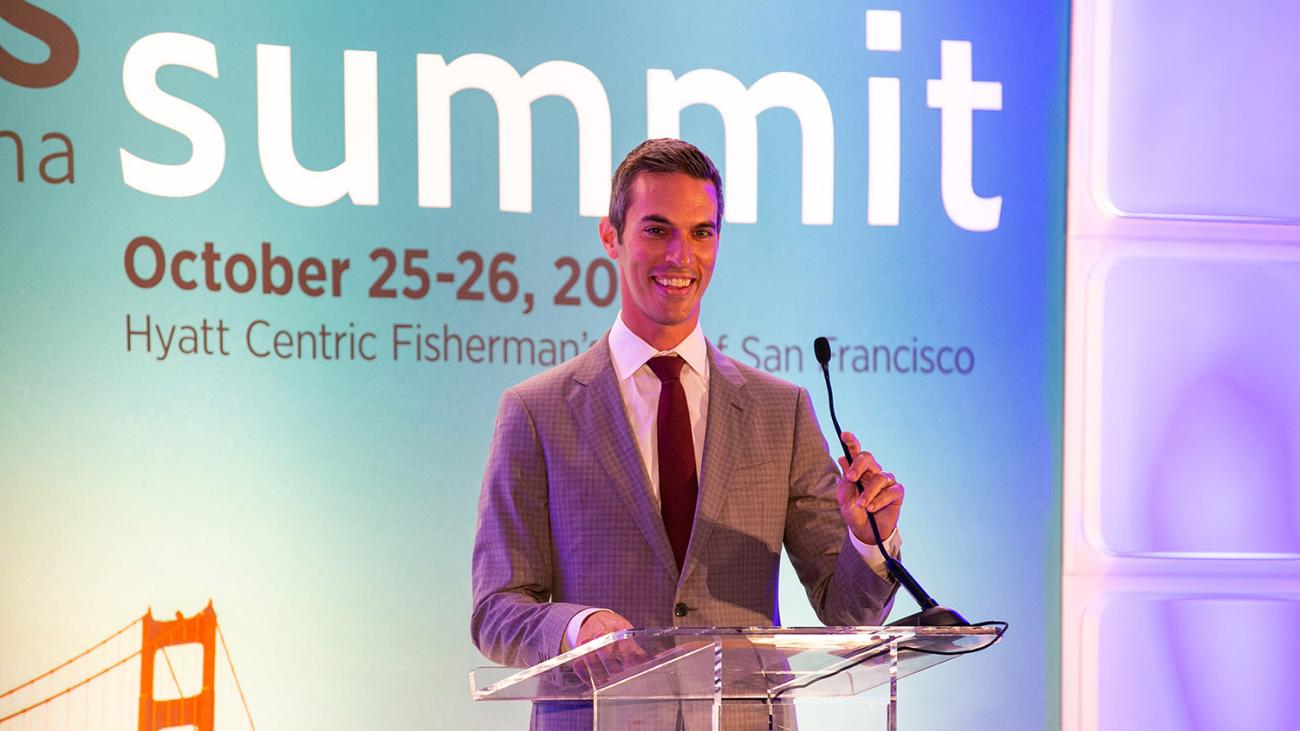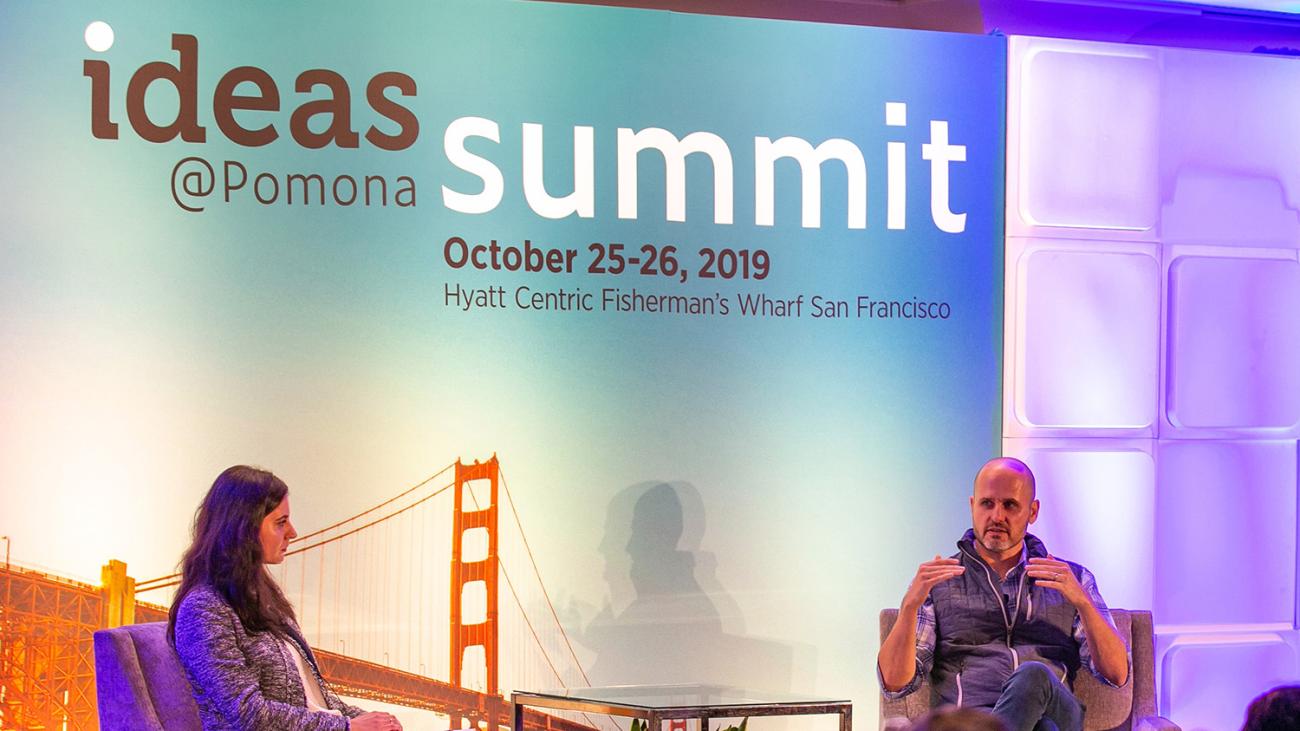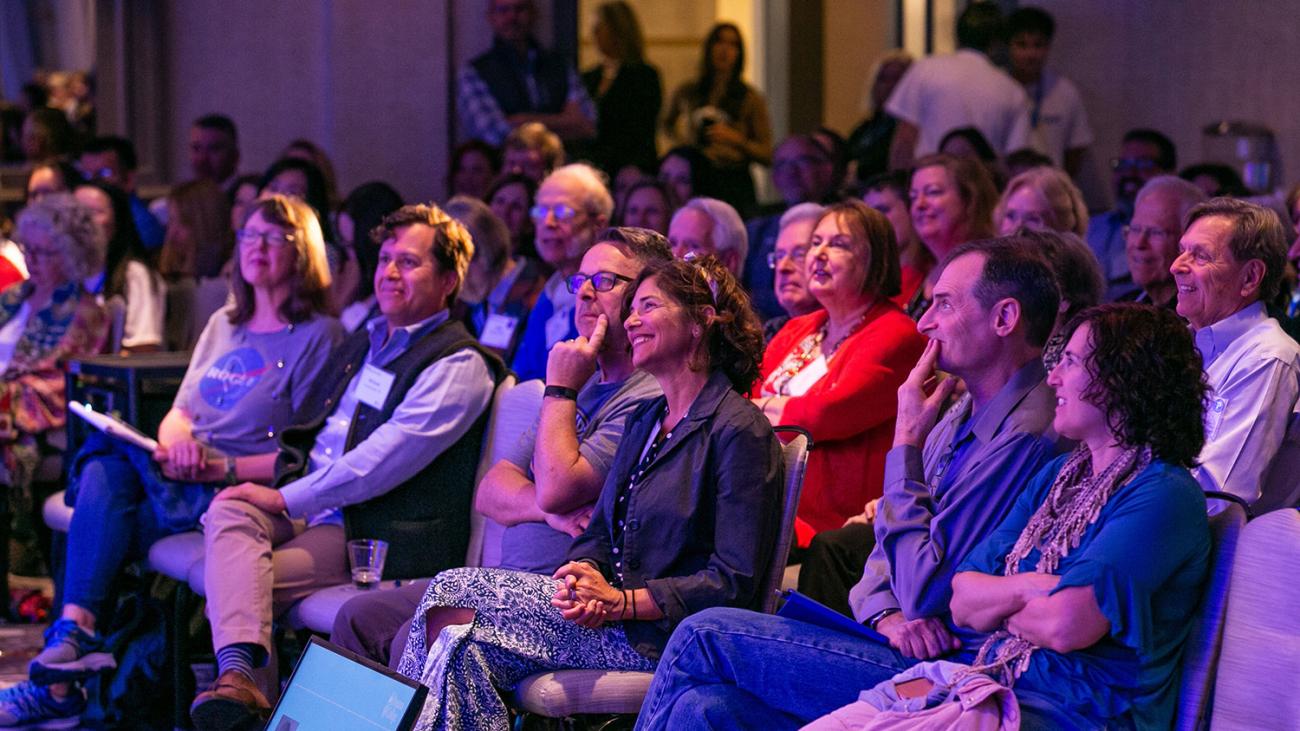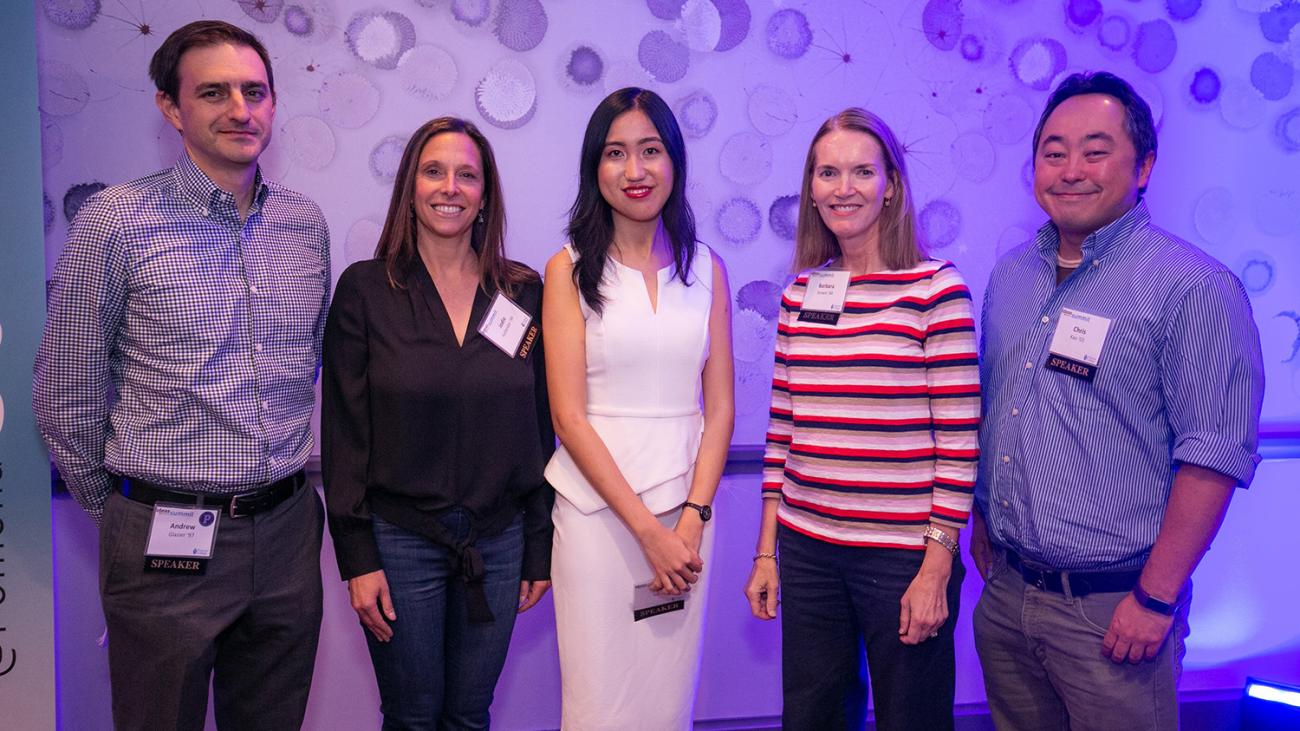 Pomona College's Premier Lifelong Learning Event
Ideas@Pomona Summit
October 25-26, 2019
Hyatt Centric Fisherman's Wharf San Francisco
The Ideas@Pomona Summit is an energetic day-and-a-half conference dedicated to bringing together Pomona College alumni, parents and friends for a weekend of meaningful connection and active dialogue around timely, newsworthy and captivating ideas.
Liberal Arts NOW and NEXT will serve as the weekend's overarching theme.
Through forward-thinking sessions showcasing the best of the liberal arts, attendees will expand and challenge their understanding of our world today, and what lies ahead, with a variety of expert faculty and alumni speakers.
What does cutting-edge research tell us about the NOW and the NEXT, about who we are and where we are going? How are liberal arts values such as critical thinking and creative learning being brought to bear on today's unique challenges and opportunities? What's at stake for colleges like Pomona in this time of change? What are the innovative ways in which Pomona alumni, faculty and students are blazing new trails, serving as agents of change and fostering breakthroughs? What do the liberal arts have to say about current debates over democracy, truth and education itself? Sessions will  give attendees the chance to experience the serious fun of rigorous and wide-ranging intellectual exploration…all in special Sagehen style.
The Ideas@Pomona Summit promises to curate the best content from around campus and the greater Pomona community to ignite discussion, share ideas and highlight exciting research and trends.
Taking place at the Hyatt Centric Fisherman's Wharf San Francisco, attendees are able to customize their conference program by selecting sessions that appeal to them most.