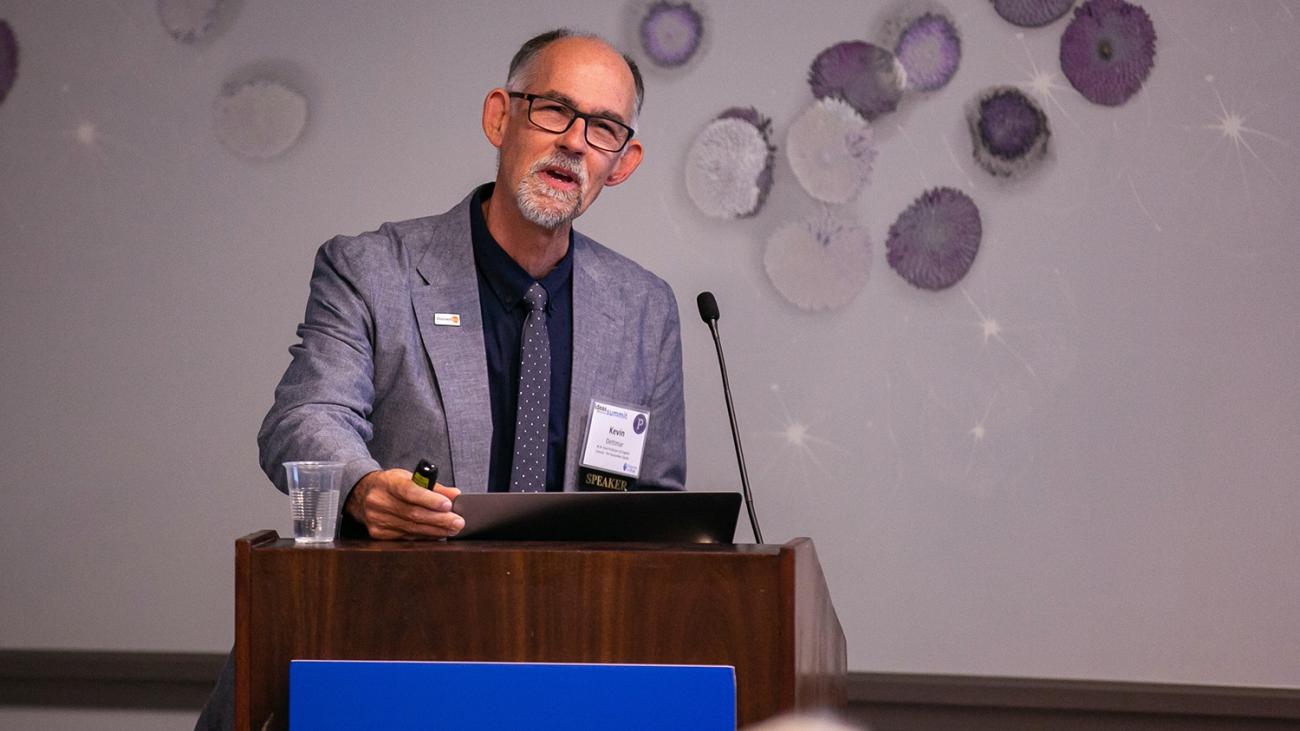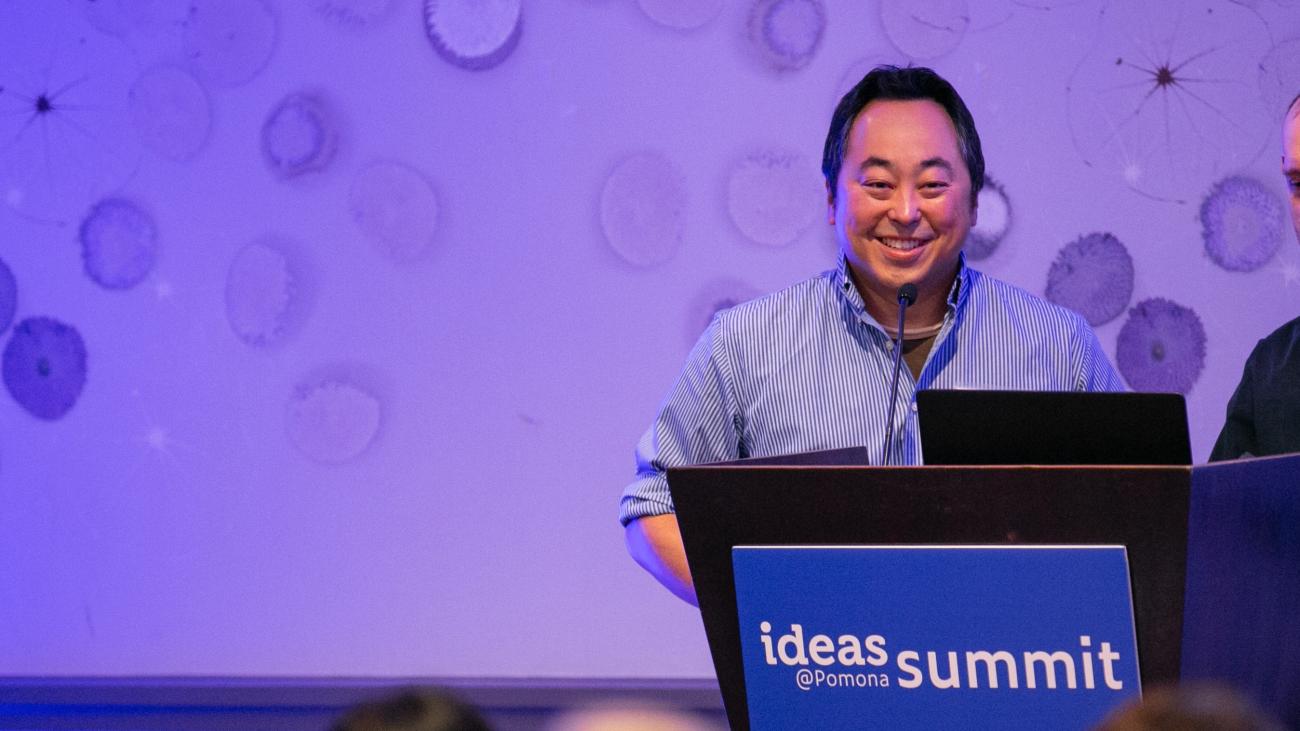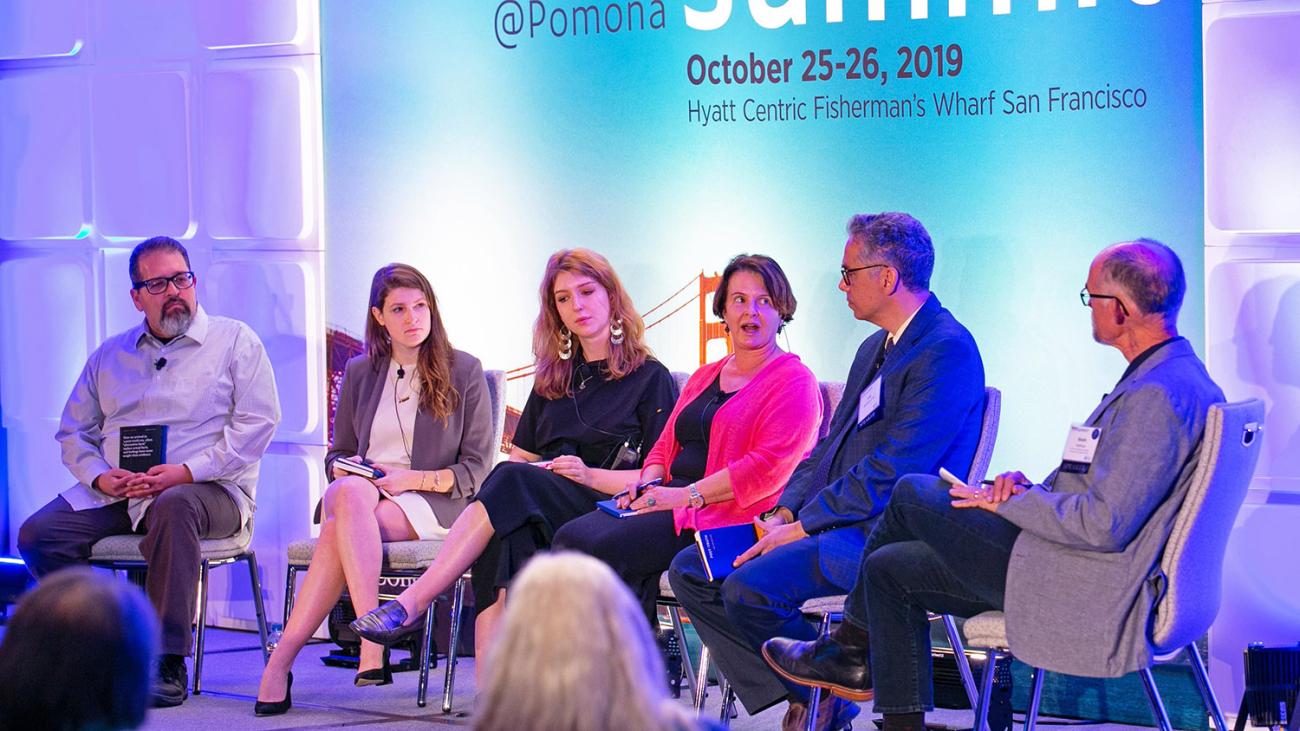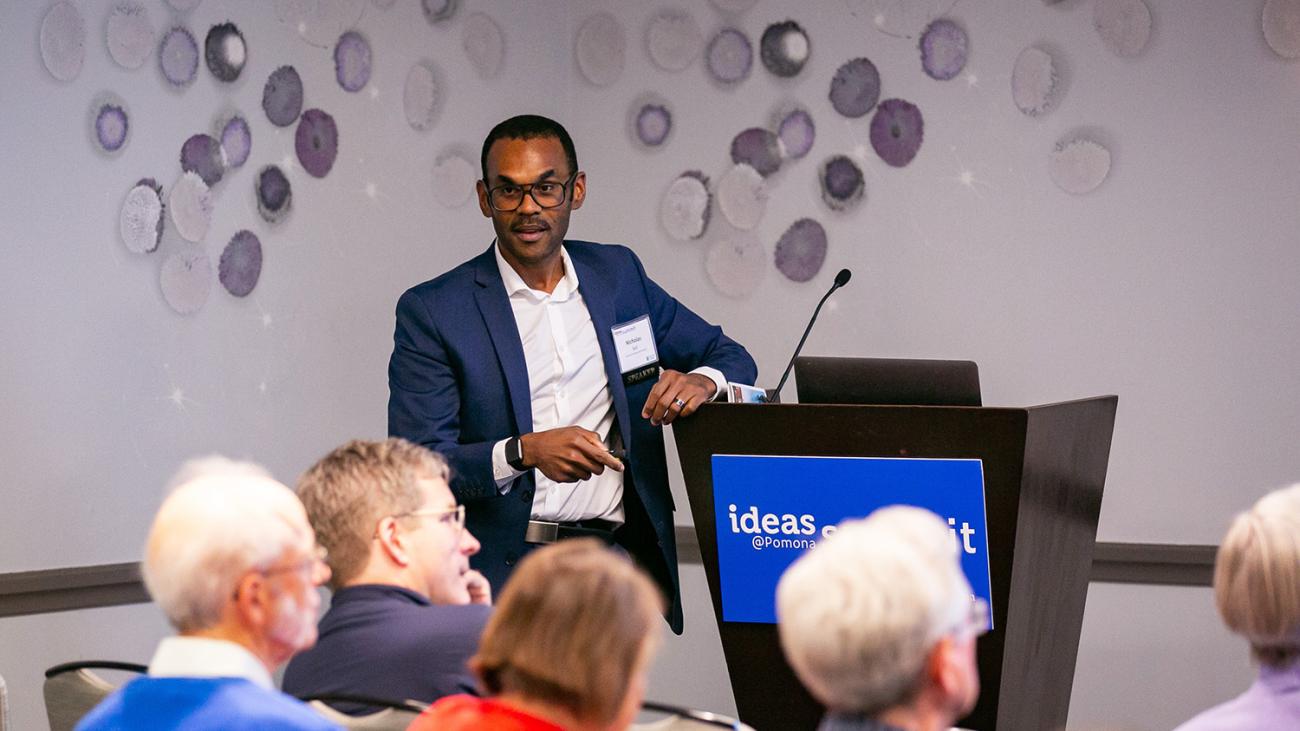 Ideas@Pomona Summit Speakers
Nicholas Ball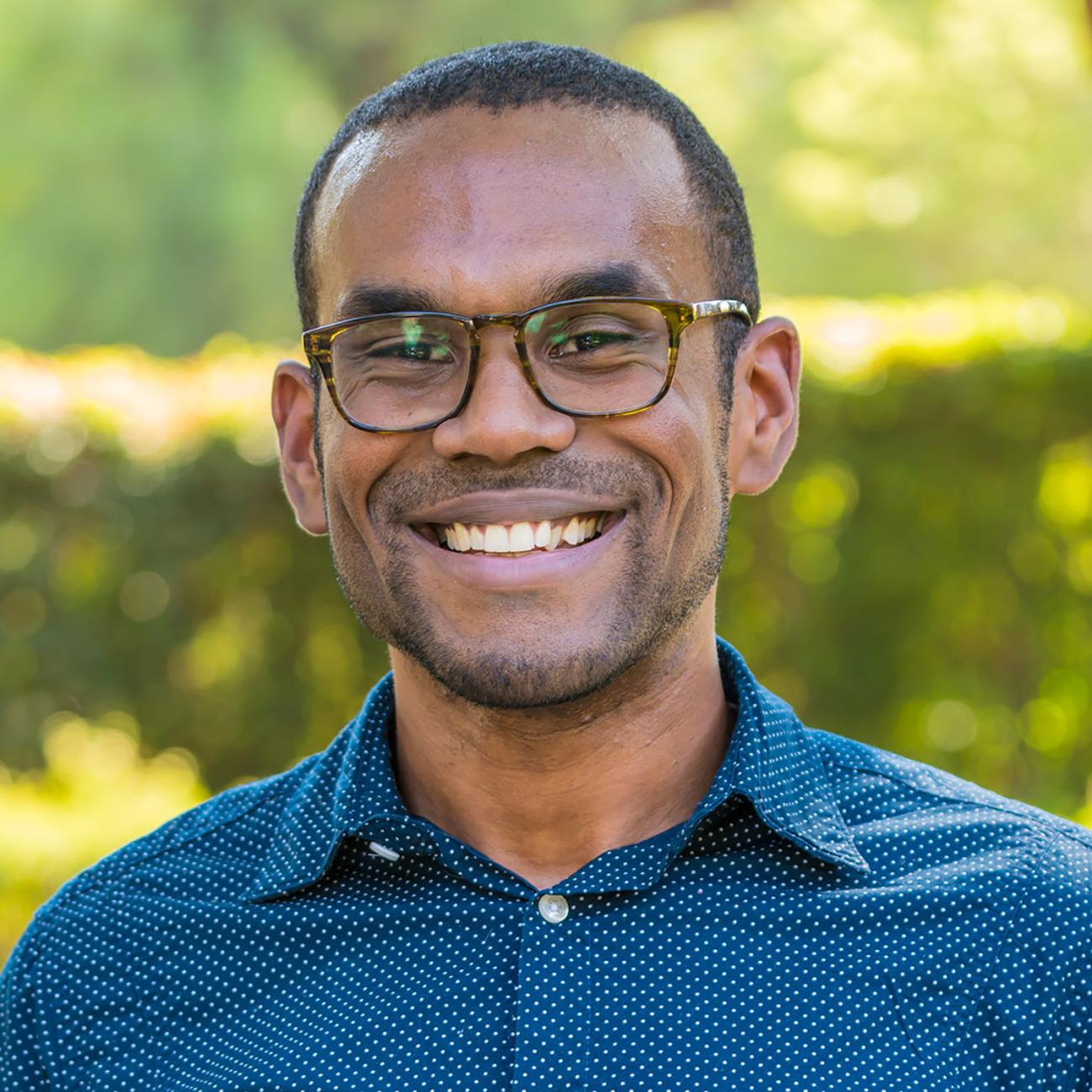 Assistant Professor of Chemistry, Pomona College
About Nicholas Ball
Nicholas Ball grew up in Chattanooga, TN. A graduate of Macalester College, he joined the laboratory of MacArthur Fellow Professor Melanie S. Sanford at the University of Michigan – Ann Arbor. After completing his Ph.D. in Organic Chemistry in 2010, he headed to the California Institute of Technology to pursue his postdoctoral studies with Professor David A. Tirrell as a NIH Postdoctoral Fellow. Nicholas started as an Assistant Professor at Amherst College in 2013. In 2015 he joined the faculty at Pomona College as an Assistant Professor of Chemistry. Professor Ball's research is focused in developing new metal-catalyzed/-mediated reactions to make sulfur-based compounds that have extensive applications in the pharmaceutical and agrochemical industries.
Laszlo Bock '93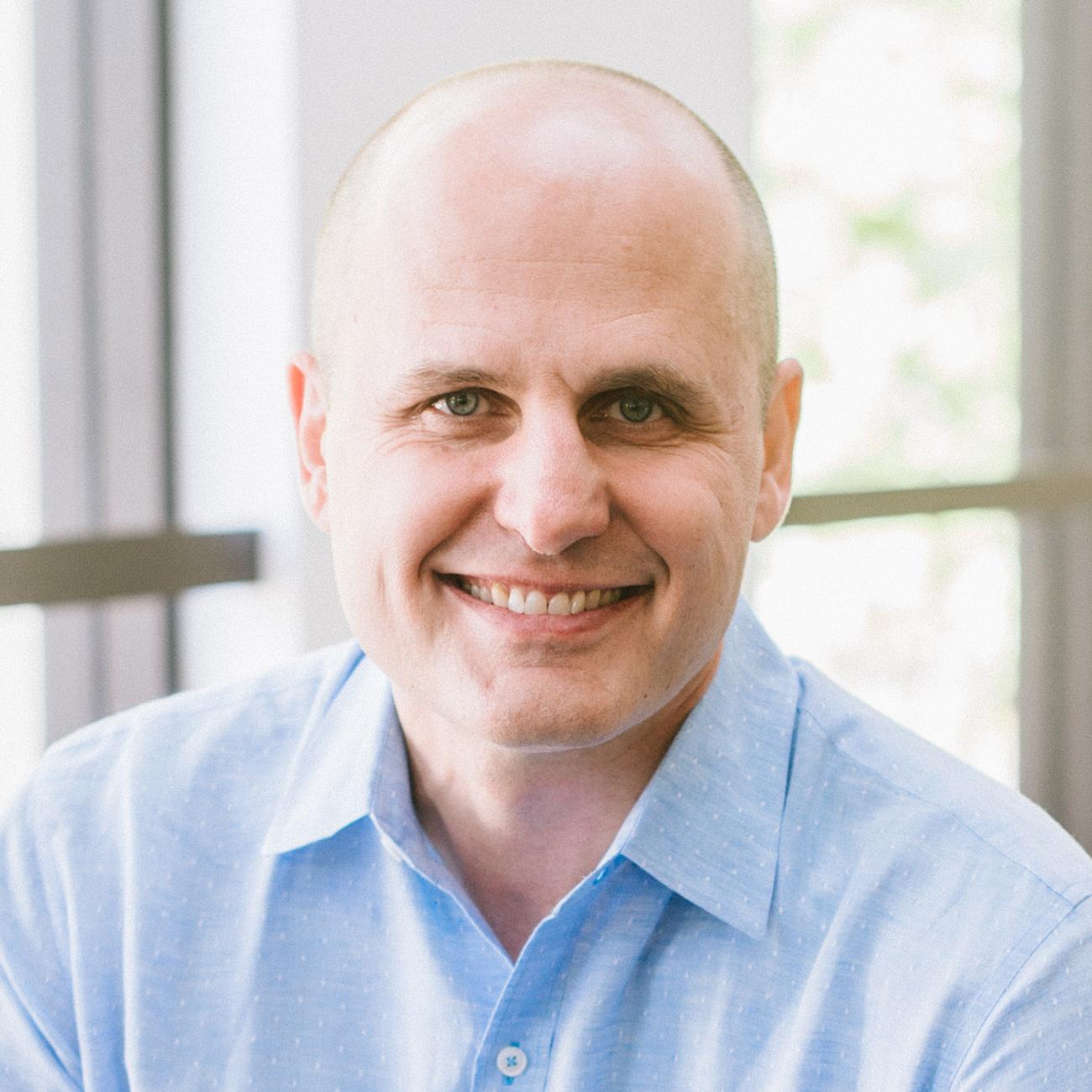 CEO of Humu
About Lazslo Bock
Laszlo Bock is CEO of Humu, a company making work better through science, machine learning, and a little bit of love. His New York Times bestseller, WORK RULES!, has been published in more than 25 languages. From 2006 to 2016, Laszlo was Senior Vice President of People Operations and a member of Google's management team, growing the company to over 70,000 employees while ensuring the culture remained innovative and robust. During his tenure, Google was recognized over 150 times as an exceptional employer, and was named the #1 Best Company to Work For in the United States seven times. Bock is credited with creating the field of "People Analytics", the application of academic-quality rigor and Google-paced innovation to people management.
Kevin Dettmar
W. M. Keck Professor of English, Director, The Humanities Studio at Pomona College
About Kevin Dettmar
Kevin Dettmar is W. M. Keck Professor of English and Founding Director of The Humanities Studio at Pomona College. With a Ph.D. in modern British and Irish literature from UCLA, he taught at Loyola Marymount University, Clemson University, Columbia University, and Southern Illinois University, Carbondale, before coming to Pomona in 2008. He has written or edited a half-dozen books on modernist literature and contemporary popular music; his cultural criticism has appeared in The New Yorker, The Atlantic, The New York Times, and other venues. He is currently writing a book, How to Chair a Department, for the Johns Hopkins University Press.
Fabian Fernandez-Han '20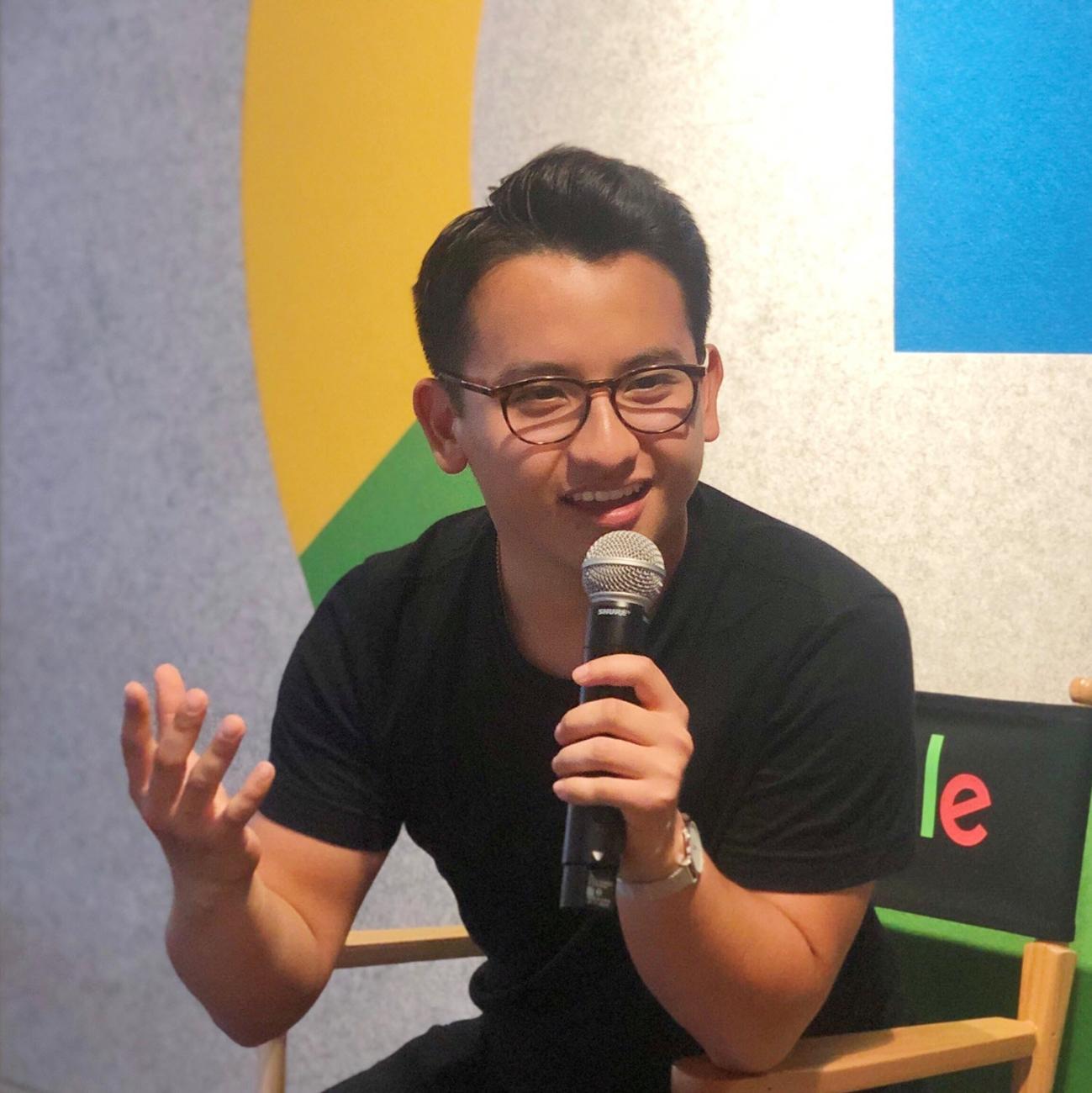 Founder of Sparkathon and President of Pomona Ventures
About Fabian Fernandez-Han
Fabian Fernandez-Han is a senior studying politics at Pomona College. He is dedicated to solving the world's most pressing challenges by employing the mandates, mechanisms, and methods of Human-Centered Design. When not working on social venture projects, he spends his time traveling to meet interesting people, hearing their stories, and trying new foods. His motto: those who suffer poverty through no fault of their own should obligate those of us who enjoy abundance through no merit of our own. "I can, so I ought." After graduation, Fabian will join Google as an Associate Product Marketing Manager.
Liz Fosslien '09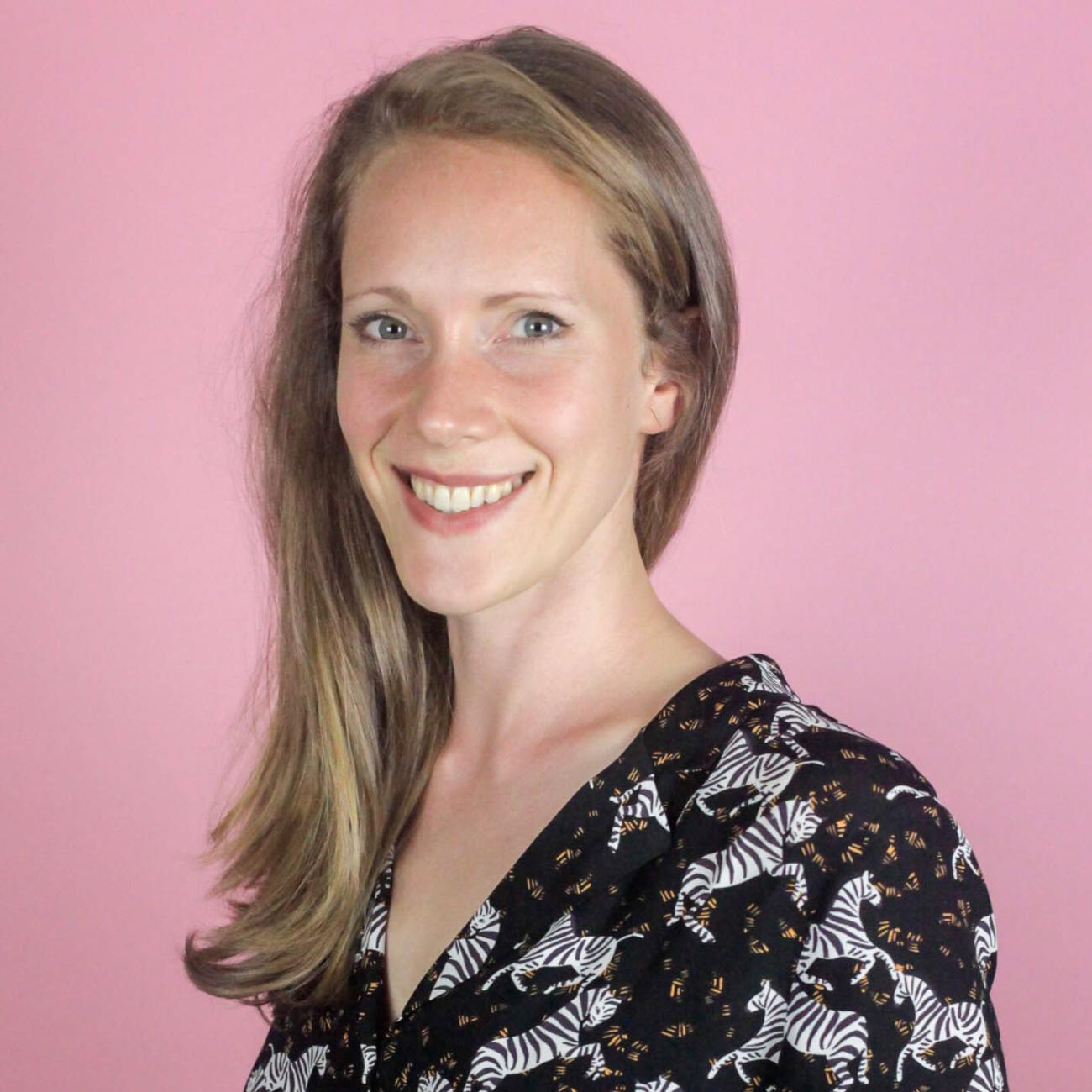 Co-Author and Illustrator, No Hard Feelings: The Secret Power of Embracing Emotions at Work, and Head of Content, Humu
About Liz Fosslien
Liz Fosslien is the co-author and illustrator of the best-selling book No Hard Feelings: The Secret Power of Embracing Emotions at Work, and the Head of Content at Humu, a company founded by Google's former Senior Vice President of People Operations that uses behavioral science to make work better. No Hard Feelings has been featured by The New York Times, The Harvard Business Review, Glamour, and TIME. Liz has led workshops based on the book at organizations including Google, Adobe, LinkedIn, and Viacom.
Robert Gaines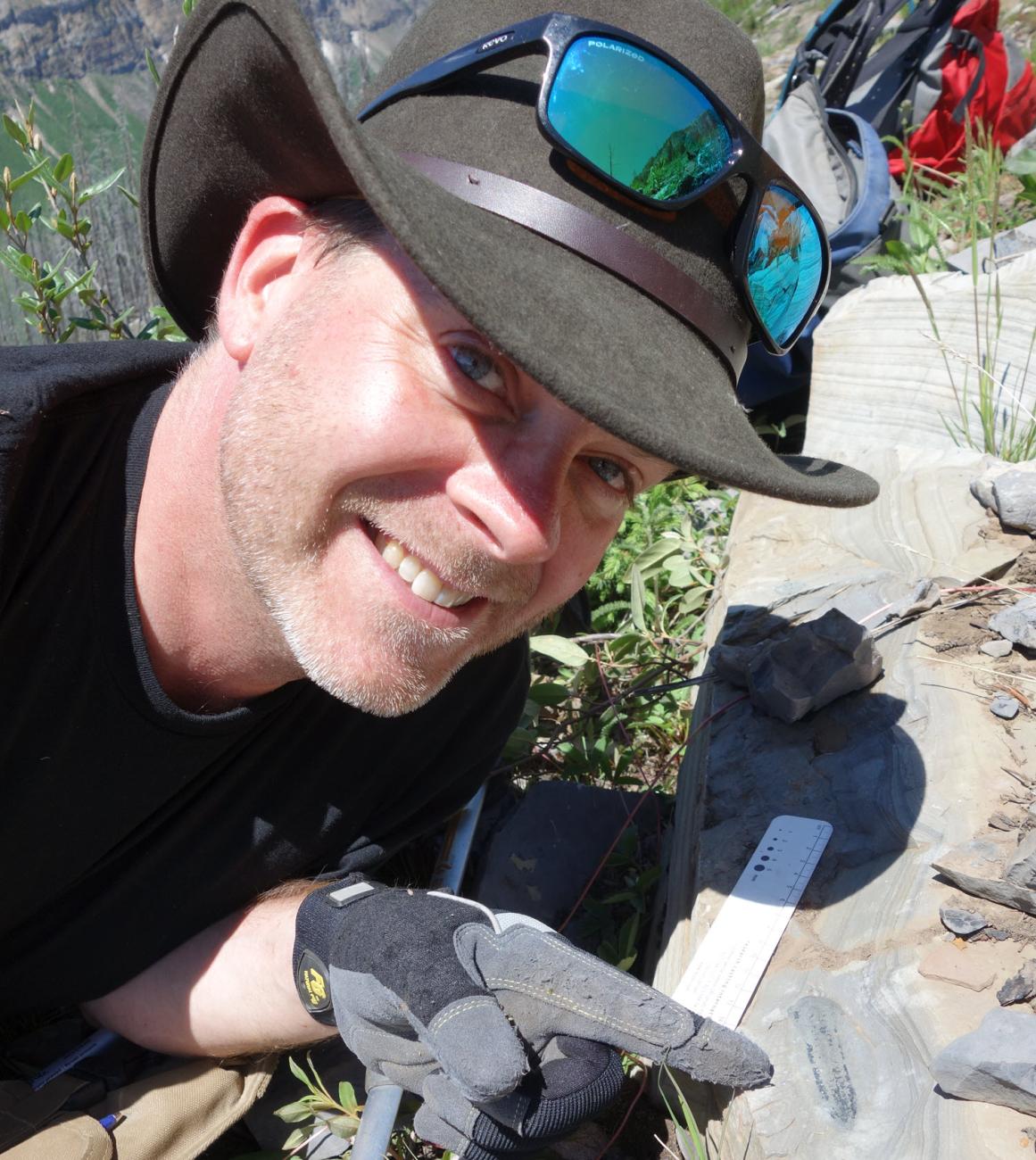 Interim Vice President for Academic Affairs and Dean of the College; Edwin F. and Martha Hahn Professor of Geology
About Robert Gaines
Bob Gaines is interested in the evolution of life on earth over long geologic timescales, and in the relationships between the evolution of life and that of the planet itself. He is particularly interested in developing a better understanding of the Cambrian Explosion, the flowering of complex life on Earth some 540 to 500 million years ago. He works on exceptional fossil deposits around the globe, and has been a professor of Geology at Pomona College since 2003.
Andrew Glazier '97
CEO and President, Defy Ventures
About Andrew Glazier
Andrew Glazier is the CEO and president of Defy Ventures, a national non-profit focused on entrepreneurship, employment and personal development for currently and formerly incarcerated men, women and young adults. Defy Ventures has enrolled more than 5,000 Entrepreneurs in Training in prison and post-release programming and has engaged more than 5,000 volunteers. Defy's graduates have a one-year recidivism rate of 7.2%. Prior to Defy Ventures, Andrew served as the senior managing director for City Year Los Angeles, a national, AmeriCorps-affiliated non-profit that is focused on improving public education and addressing the dropout crisis through national service.
Jodie Hollander '99
About Jodie Hollander
Jodie Hollander was raised in a family of classical musicians. She studied poetry in England, and her work has been published in journals such as The Poetry Review, The Yale Review, PN Review, The Dark Horse, The Rialto, Verse Daily, Australia's Best Poems of 2011 and Australia's Best Poems of 2015. Her full-length collection, My Dark Horses, is published with Liverpool University Press in the UK and Oxford University Press in the U.S. Hollander is the recipient of a Fulbright Fellowship in South Africa, a Hawthornden Fellowship, a National Endowment for the Humanities Grant in Italy and a MacDowell Colony Fellowship. She currently lives in Colorado.
Nicole Holliday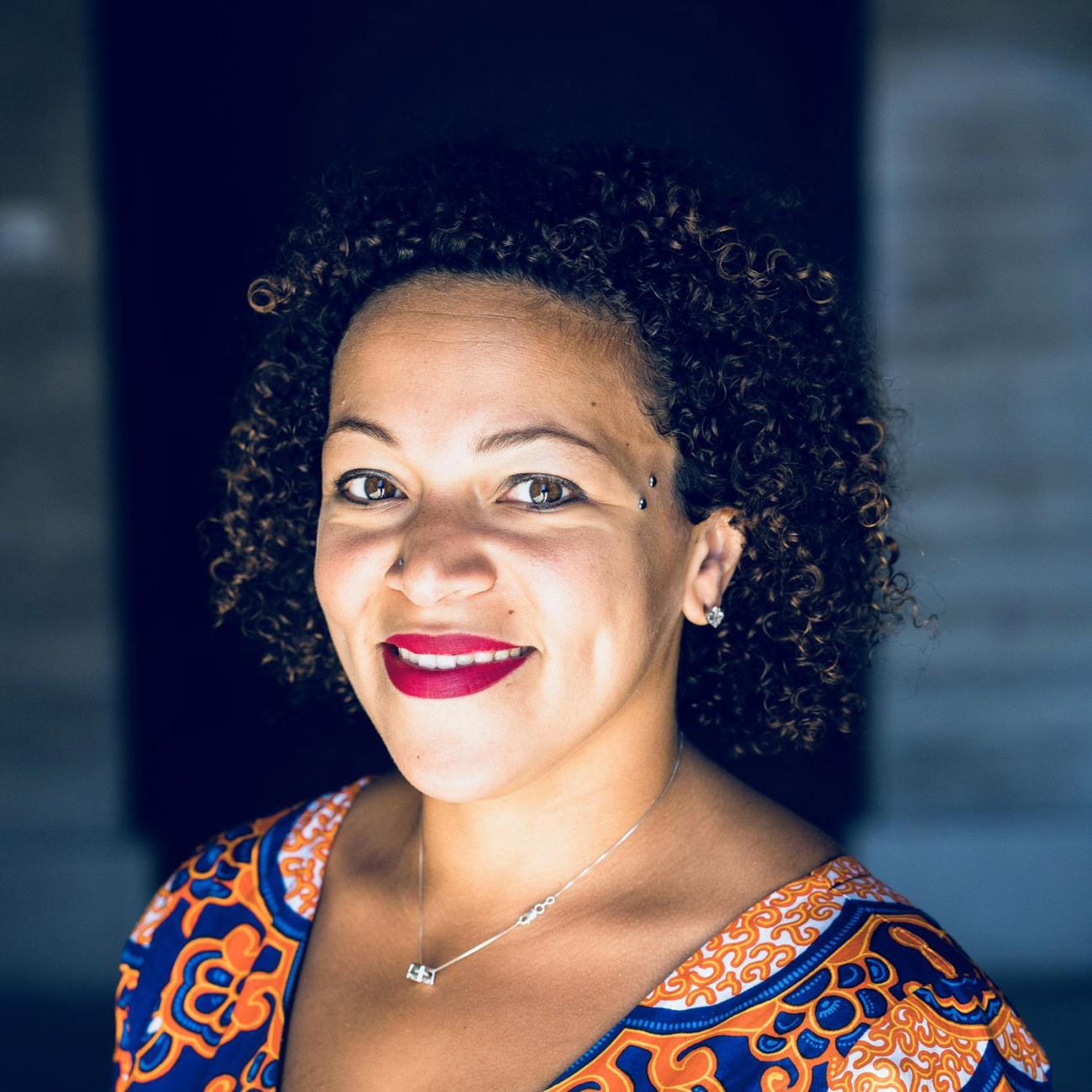 Assistant Professor of Linguistics and Cognitive Science, Pomona College
About Nicole Holliday
Nicole Holliday is an Assistant Professor of Linguistics at Pomona College, where she has been since 2016. She received her Ph.D. in linguistics from New York University, where her dissertation focused on how individuals with one black parent and one white parent use linguistic variation to construct and perform their racial identities. Her scholarly writing has appeared in journals such as American Speech and Language in Society, as well as in public venues such as NPR, Bloomberg News, and the Washington Post.
Christopher Kao '03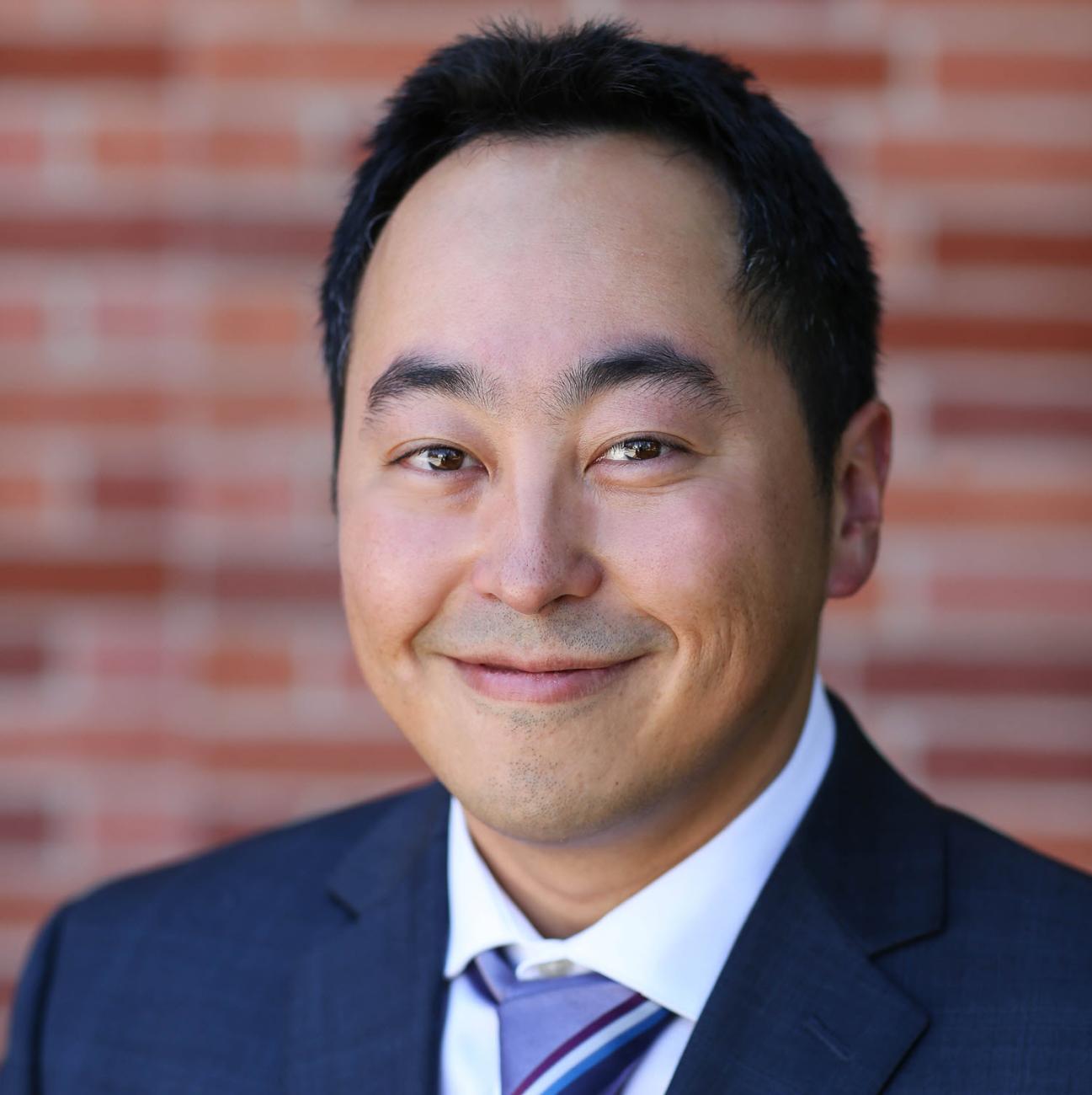 About Christopher Kao
Christopher Kao has worked in the video game industry for more than 10 years as a game designer and product manager. Since graduating Pomona in 2003, he has made games on console and mobile. He has designed freemium economies, gameplay features and managed live operations for companies such as Warner Bros, Zynga and Adult Swim. In his spare time, he is a self-proclaimed nerd comedian and has produced two documentaries, "Barista" and "Baristas". He has also spoken at many conventions and classrooms such as Comic-Con, Digital Hollywood and Anime Banzai, mostly about video games but sometimes about other stuff. Chirp!
Tom Le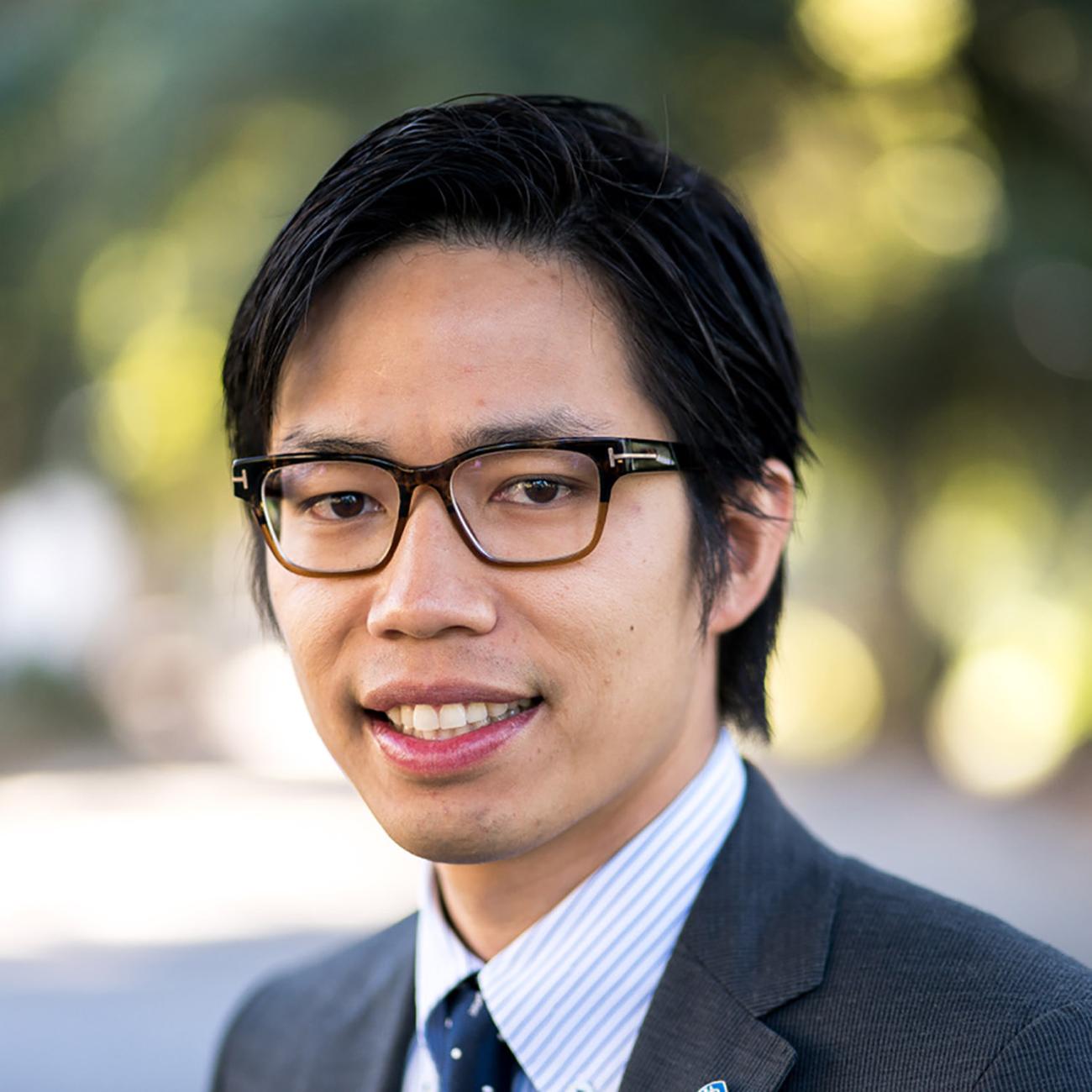 Assistant Professor of Politics, Pomona College
About Tom Le
Tom Le is an Assistant Professor of Politics at Pomona College. His research interests include militarism norms, Japanese security policy, and war memory and reconciliation. Le's work has been published in the Journal of Asian Security and International Affairs and the Journal of Asian Studies (forthcoming), as well as in popular outlets such as Foreign Affairs, The Washington Post, The Hill, and The Diplomat. Le received a Ph.D. in Political Science from the University of California, Irvine and B.A.s in History and Political Science at the University of California, Davis. He is a research associate at the PRIME Institute (Meiji Gakuin University), a CSIS US-ROK NextGen Fellow, a AFIHJ Next Generation Fellow, and former Fulbright Scholar and non-resident Sasakawa Peace Foundation Fellow.
Rachel Marandett '20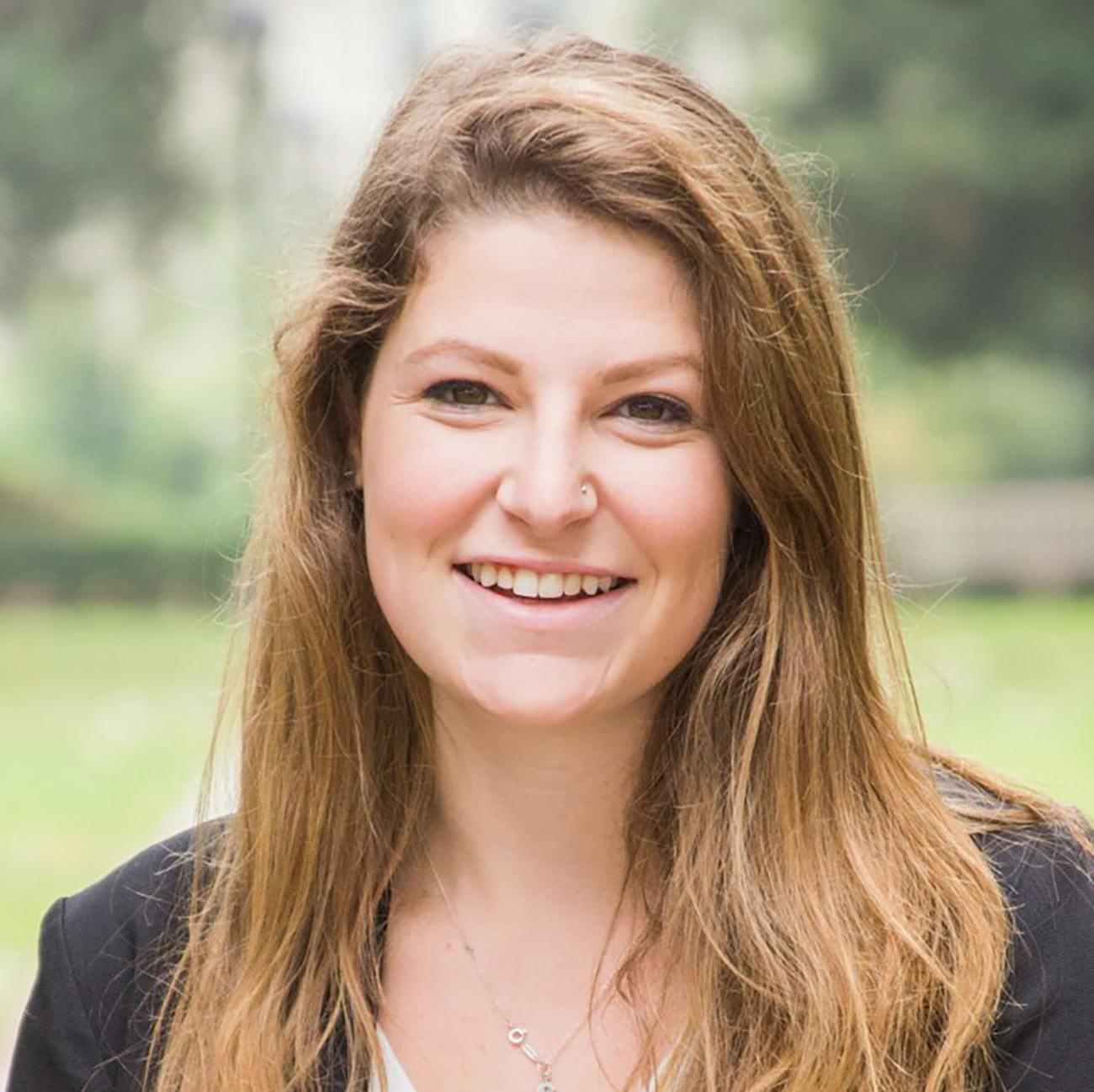 Pomona College Senior, Religious Studies Major and Middle Eastern Studies Minor
About Rachel Marandett
Rachel Marandett is a Pomona College senior majoring in Religious Studies with a concentration in global violence and a minor in Middle Eastern Studies. She has studied in both Morocco and the Czech Republic to help prepare for her thesis research on the Holocaust and Israeli-Palestinian conflict as a Pomona College Humanities Studio Fellow. Additionally, at Pomona, Rachel is the Vice President of the Mock Trial team and a Writing Partner at the Writing Center. She has also interned in human rights law and genocide prevention at the De Novo Law Group in Boston and Genocide Watch in Washington DC.
Sara Masland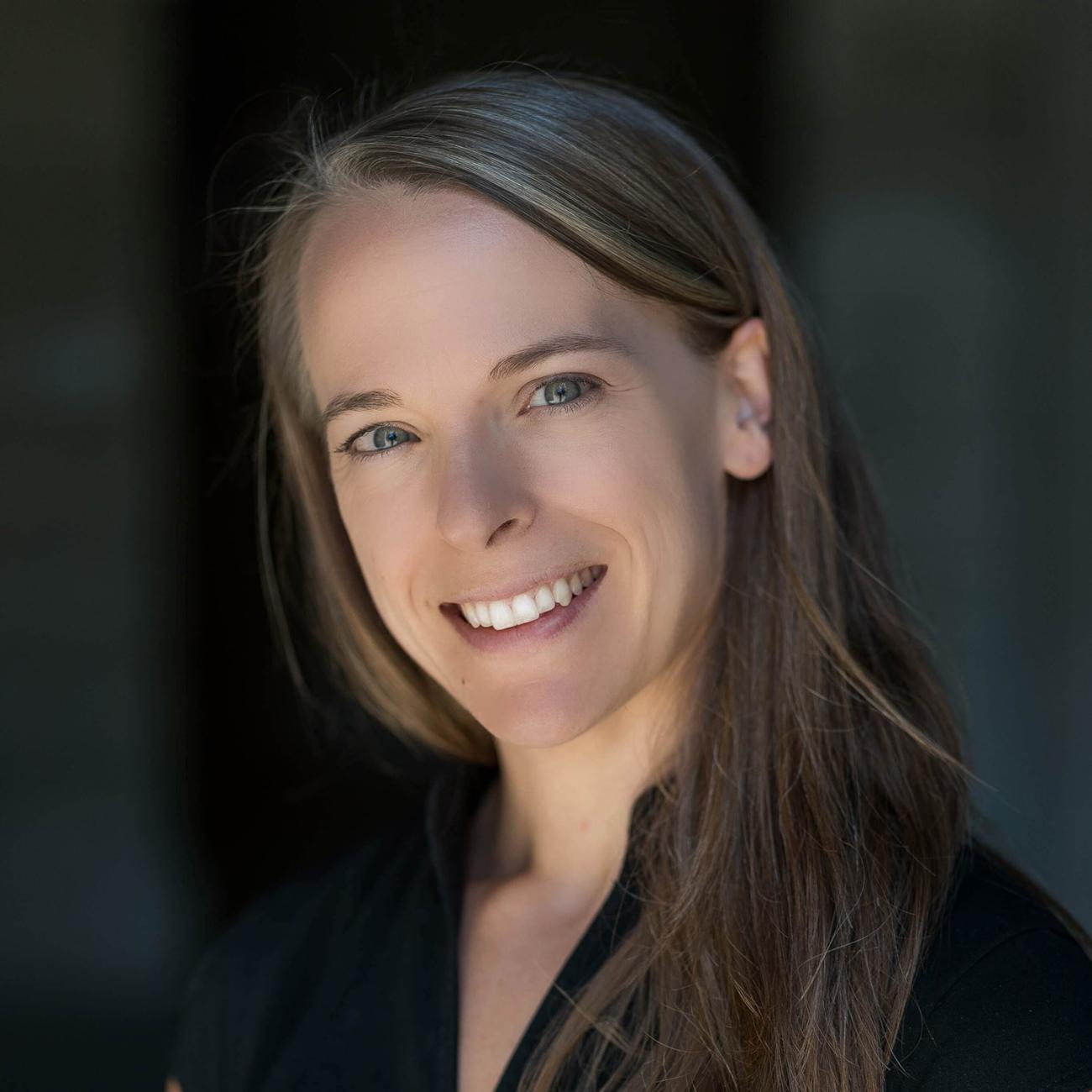 Assistant Professor of Psychological Science, Pomona College
About Sara Masland
Sara Masland is a professor of psychological science and a licensed clinical psychologist. She completed her bachelor's degree at Bowdoin College, her doctorate at Harvard University, and her post-doctoral training at McLean Hospital/Harvard Medical School. Her current research focuses on understanding social and emotional processing in personality disorders, attenuating mental health stigma, and the influence of communication patterns in close relationships on mental health.
Lee McIntyre P'19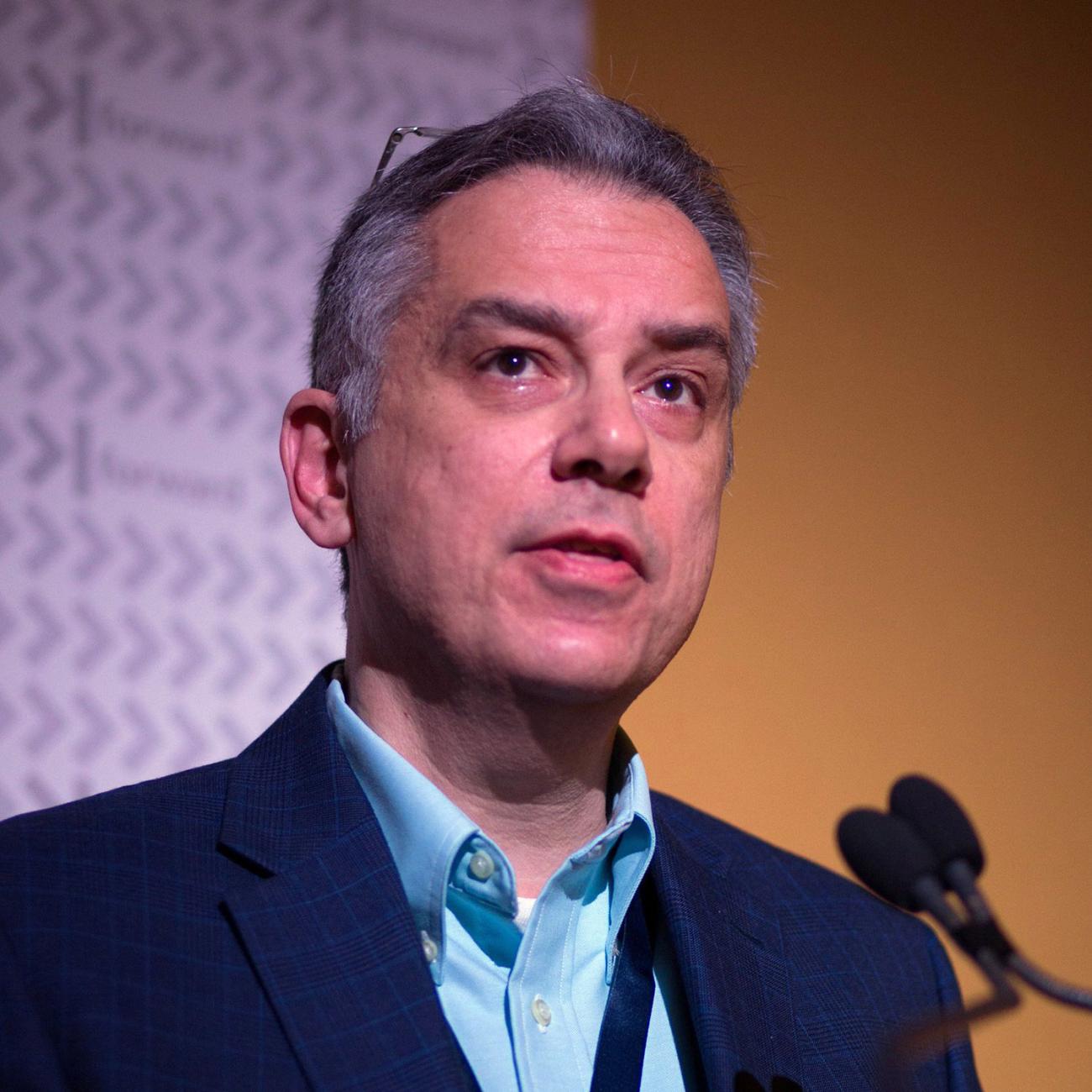 Research Fellow at the Center for Philosophy and History of Science, Boston University, and Ethics Instructor, Harvard University
About Lee McIntyre
Author of Post-Truth and The Scientific Attitude: Defending Science from Denial, Fraud, and Pseudoscience
Lee McIntyre is a Research Fellow at the Center for Philosophy and History of Science at Boston University and an Instructor in Ethics at Harvard Extension School. He holds a B.A. from Wesleyan University and a Ph.D. in Philosophy from the University of Michigan. He is the author of Dark Ages: The Case for a Science of Human Behavior and Post-Truth, and The Scientific Attitude: Defending Science from Denial, Fraud, and Pseudoscience, all published by the MIT Press. His writing has also appeared in the New York Times, Newsweek, the New Statesman, and the Times Higher Education Supplement.
Skye Mitchell '20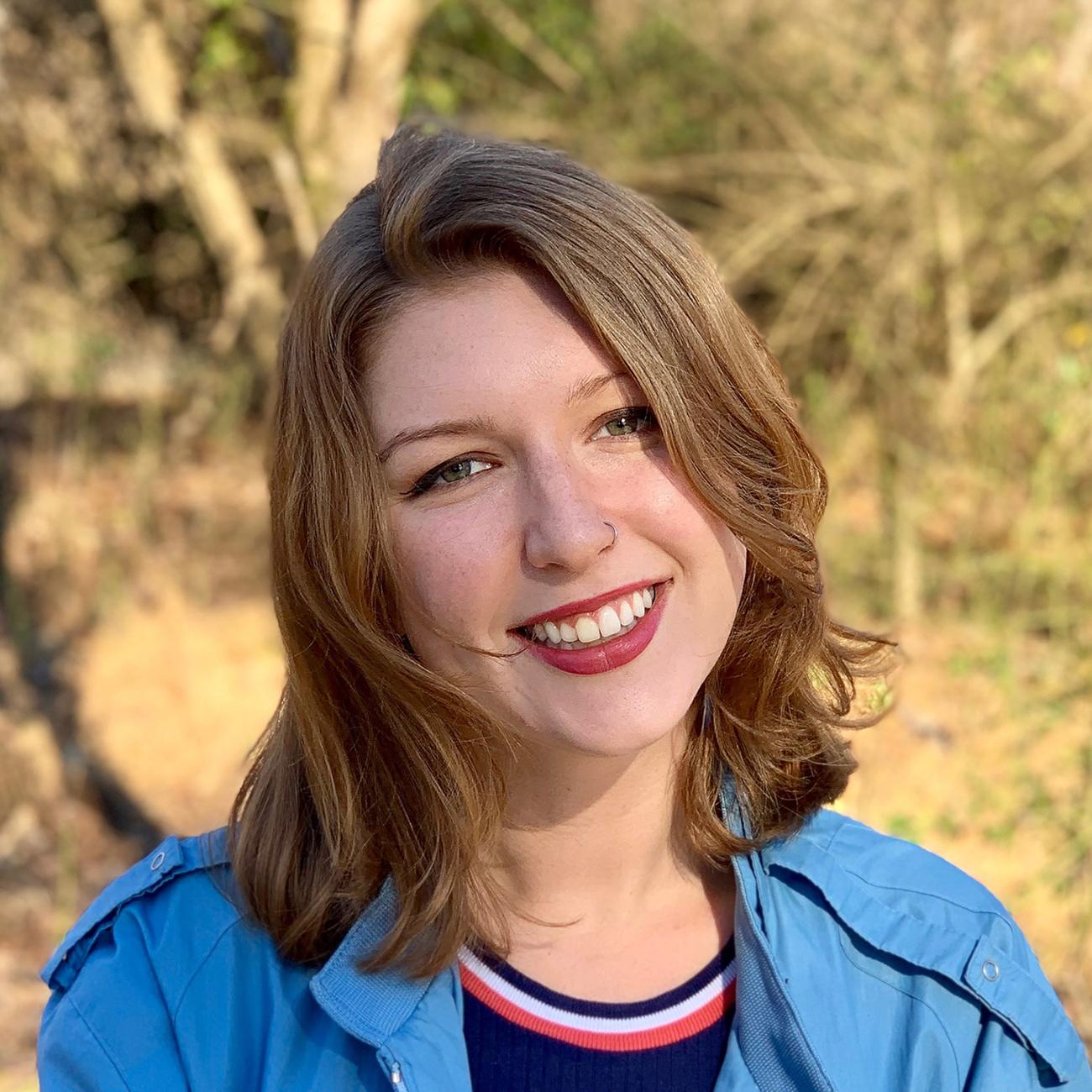 Pomona College Senior, Media Studies Major and English Minor
About Skye Mitchell
Skye Mitchell is a senior majoring in Media Studies with a concentration in critical studies and a minor in English. Her internship with Yep Roc Records and Redeye Distribution sparked her interest in the rise of music streaming, and her thesis research as a Humanities Studio Fellow explores how hyper-customized streaming algorithms are changing the way artistic content is created, curated, and consumed. Skye is Publicity Director at KSPC, The Claremont Colleges' radio station, and has served as a Music Columnist and Associate Editor at The Student Life newspaper. This past summer she interned in the public relations department at Ogilvy Chicago.
Alexandra Papoutsaki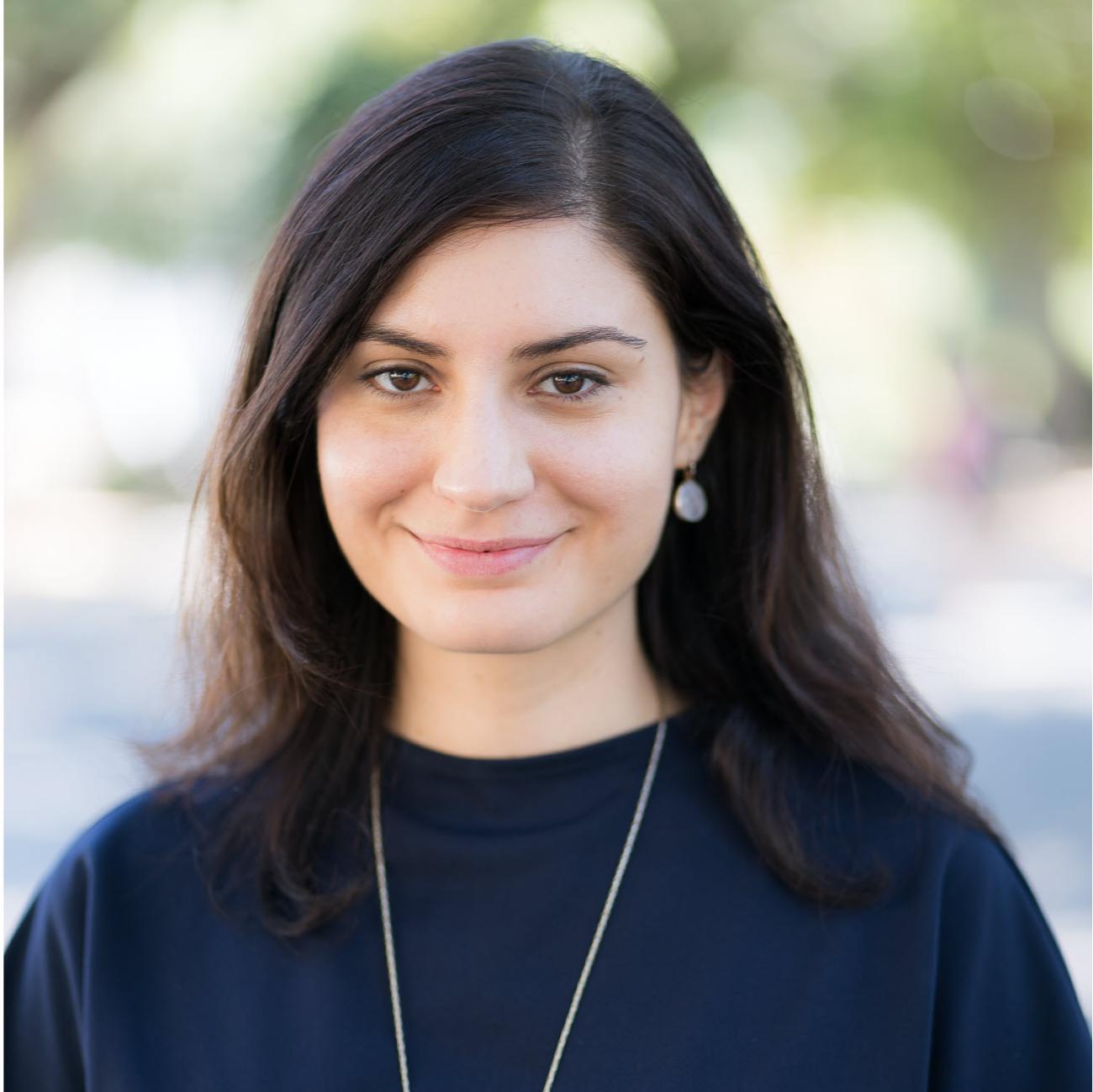 Assistant Professor of Computer Science, Pomona College
About Alexandra Papoutsaki
Alexandra Papoutsaki is an assistant professor in the Department of Computer Science at Pomona College. Her research in human-computer interaction includes topics on remote collaboration, eye tracking, crowdsourcing and health informatics. Her work has been published in various computer science peer-reviewed conferences and journals as well as in Fortune Magazine, PCWorld and FastCompany. Alexandra earned her Ph.D. and master's degrees in computer science from Brown University and her bachelor's degree in computer science from the Athens University of Economics and Business in Greece.
John Pennington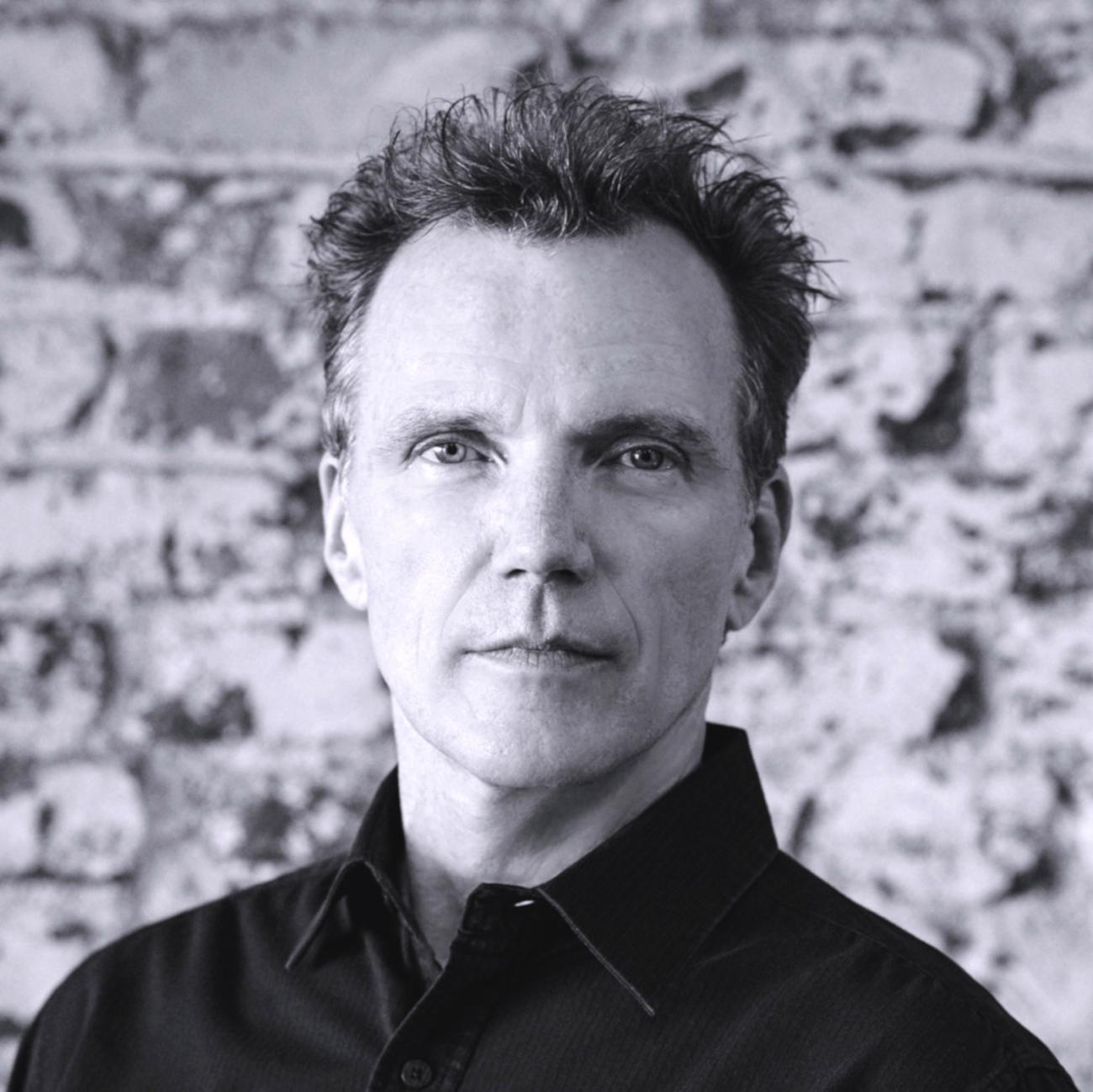 Associate Professor of Theater and Dance, Pomona College and Artistic Director, Dance Program, Pomona College
About John Pennington
John Pennington is an Associate Professor of Theater and Dance at Pomona College. He is also the artistic director of Pennington Dance Group and A Room to Create (ARC) Pasadena. Pennington enjoyed a 14-year career with the Lewitzky Dance Company as a performer and master teacher. His choreography has received numerous grants and awards, and has been presented at venues worldwide and locally at Disney Hall, The Music Center, Alex Theater, Huntington Museum, Hammer Museum, The Getty Museum, Santa Barbara Museum of Art, Brand Library, and Marsee Theater. He researches, reconstructs, and performs pioneering work of modern dance originators, Lester Horton, Bella Lewitzky, Ted Shawn, Daniel Nagrin and Harald Kreutzberg.
Barbara Serwin '84
About Barbara Serwin
Barbara Serwin is the chair of the Contra Costa County Mental Health Commission, where she serves as an advocate for the seriously mentally ill. She is a member of the Parent Executive Board at UC Irvine, where she focuses on student mental health. She has two children currently in college.
Ari Shapiro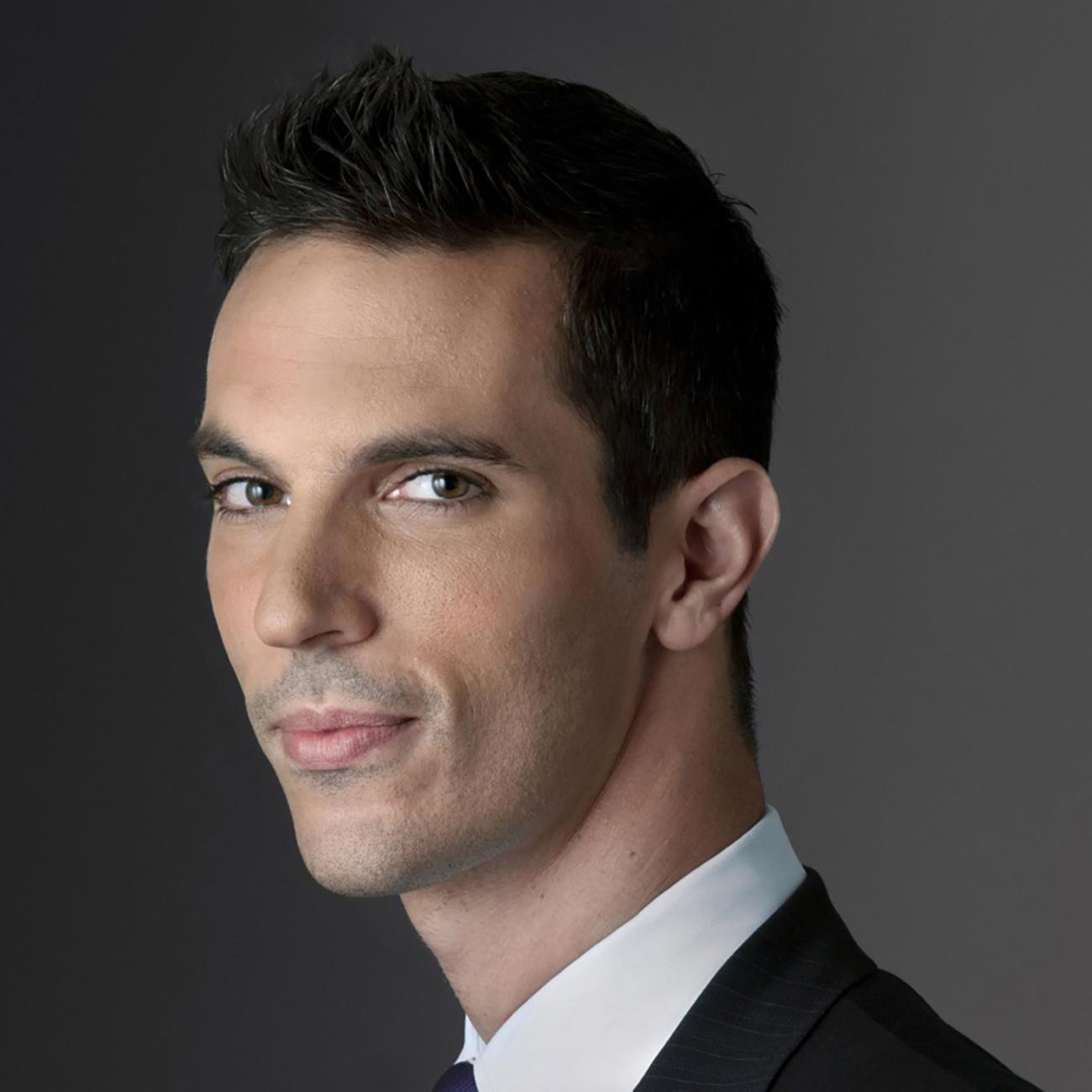 NPR Host, All Things Considered
About Ari Shapiro
Ari Shapiro has reported from above the Arctic Circle and aboard Air Force One. He has covered wars in Iraq, Ukraine, and Israel, and he has filed stories from five continents. In 2015, Shapiro joined Kelly McEvers, Audie Cornish and Robert Siegel as a weekday co-host of All Things Considered, NPR's award-winning afternoon news magazine. Shapiro was previously NPR's International Correspondent based in London, from where he traveled the world covering a wide range of topics for NPR's national news programs.​
Tomás Summers Sandoval
Associate Professor of History and Chicana/o Latina/o Studies, Pomona College
About Tomás Summers Sandoval
Tomás Summers Sandoval is an Associate Professor with a joint appointment in the History Department at Pomona College and the Intercollegiate Department of Chicanx-Latinx Studies. A graduate of Claremont McKenna College, he earned his M.A. and Ph.D. at the University of California, Berkeley. He is the author of Latinos at the Golden Gate: Creating Community and Identity in San Francisco (UNC Press, 2013), and is currently at work on a book based on oral histories with Chicano/Latino Vietnam veterans and their families. Based on these oral histories, he wrote and produced a stage play titled Ring of Red (fall 2018).
Martina Vandenberg '90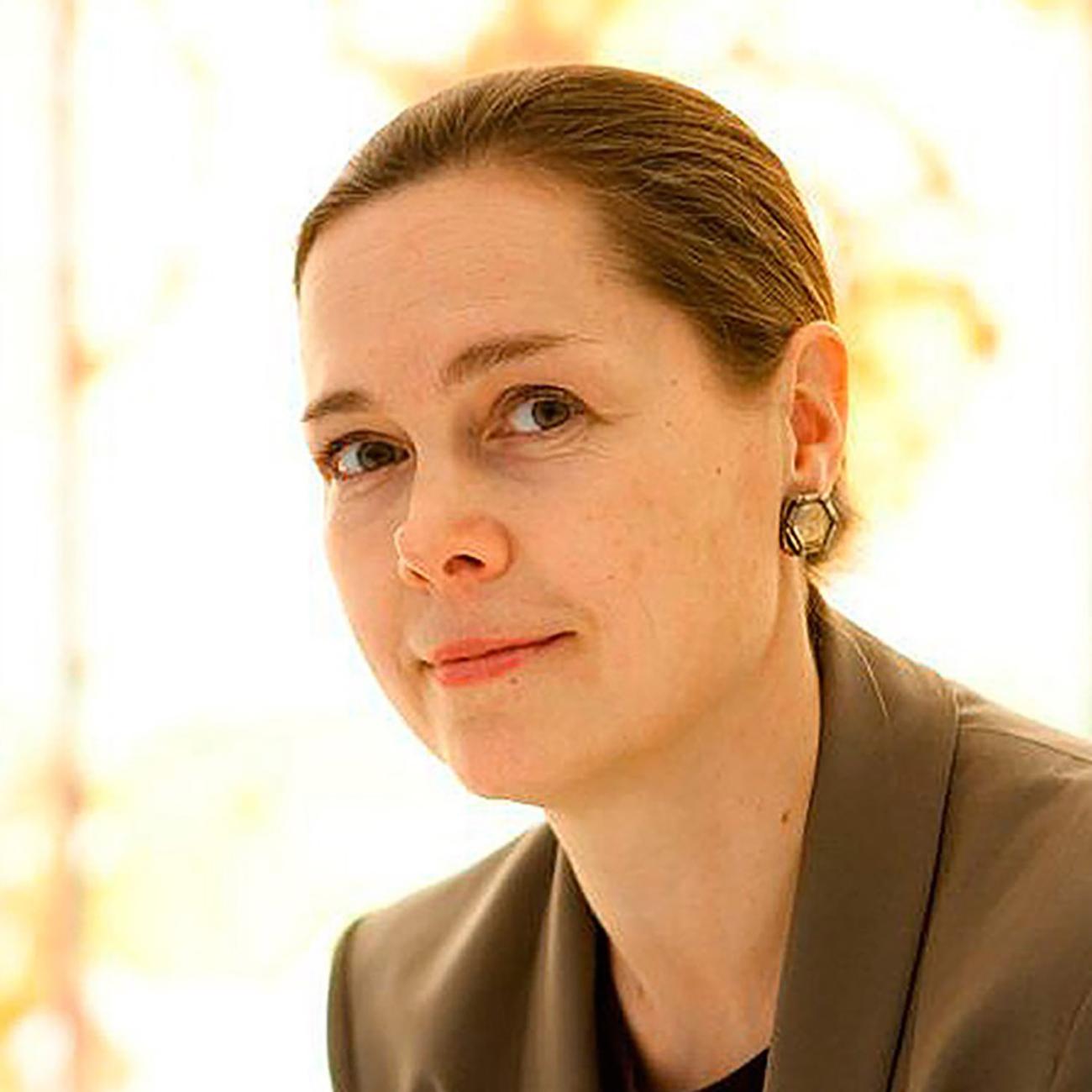 Founder and President, The Human Trafficking Legal Center
About Martina Vandenberg
Martina Vandenberg is the founder and president of The Human Trafficking Legal Center, established in 2012 with generous support from the Open Society Foundations (OSF) Fellowship Program. Prior to becoming an OSF Fellow, Vandenberg served as a partner at Jenner & Block LLP, where she focused on complex commercial litigation and internal investigations under the Foreign Corrupt Practices Act. She served as a senior member of the firm's Pro Bono Committee. Vandenberg has spent two decades fighting human trafficking, forced labor, rape as a war crime, and violence against women. A Rhodes Scholar and Truman Scholar, Vandenberg has taught as an adjunct faculty member at the American University Washington College of Law and at the Oxford University Human Rights Summer Program. Vandenberg is admitted to practice in New York and the District of Columbia.
Jenn Wilcox Thomas '08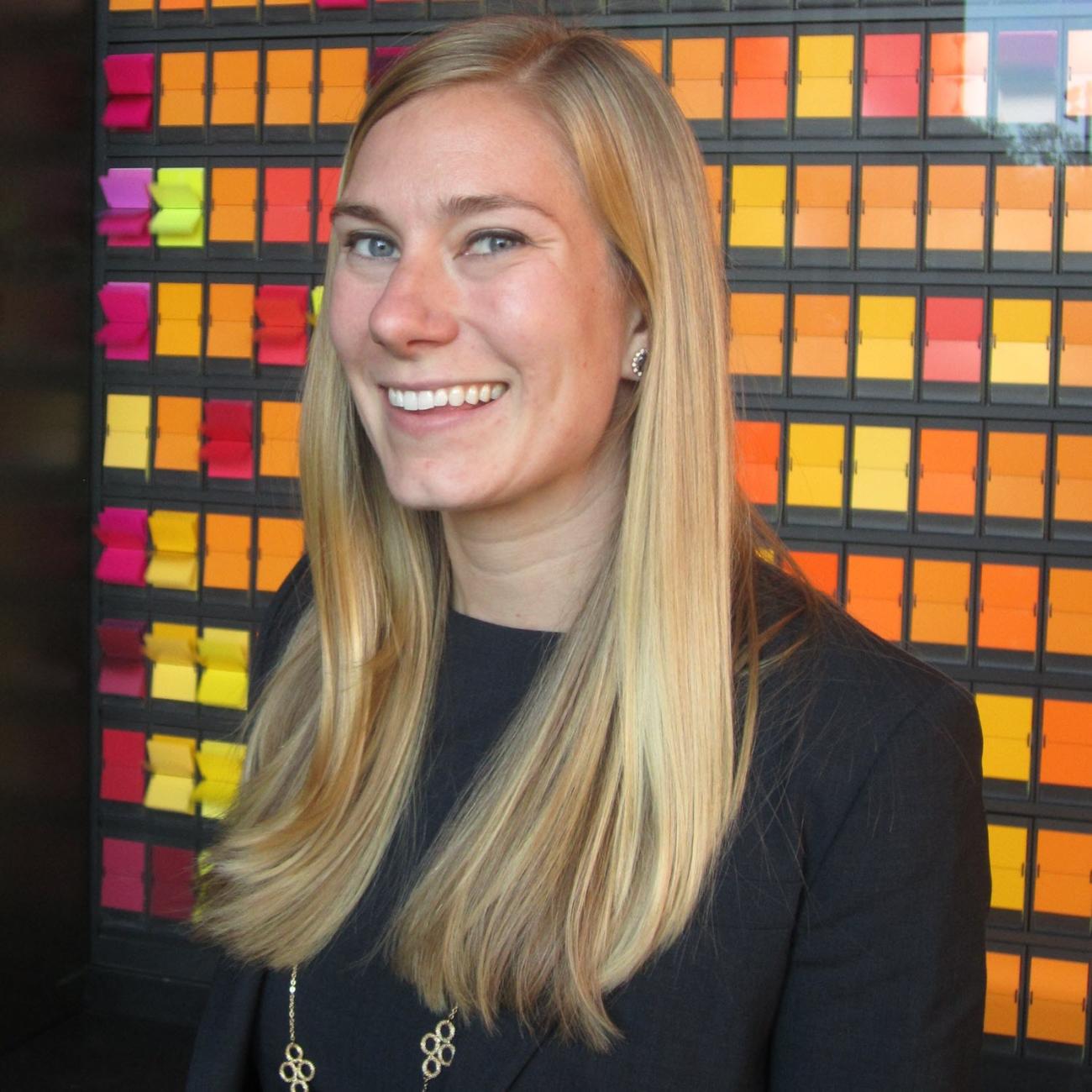 Board of Trustees, Pomona College and Vice President, Hall Capital Partners
About Jenn Wilcox Thomas
Jenn Wilcox Thomas is a member of the Pomona College Board of Trustees. She graduated from Pomona with a degree in economics in 2008. Since then, she served as the Young Alumni Trustee (2011-2015) before re-joining the board in 2018. While at Pomona, Jenn played on the tennis team and helped run the Pomona Student Union. Professionally, Jenn is a vice president at Hall Capital Partners, an investment manager for families, endowments and foundations. She is responsible for developing investment strategy and constructing, monitoring and rebalancing client investment portfolios as part of the portfolio management practice. Prior to joining Hall Capital in 2015, Jenn earned an M.B.A. at the Stanford Graduate School of Business. Jenn lives in San Francisco with her husband Ahin, daughter Annika and dog Blankets. They are expecting another daughter in early 2020.
Heather Williams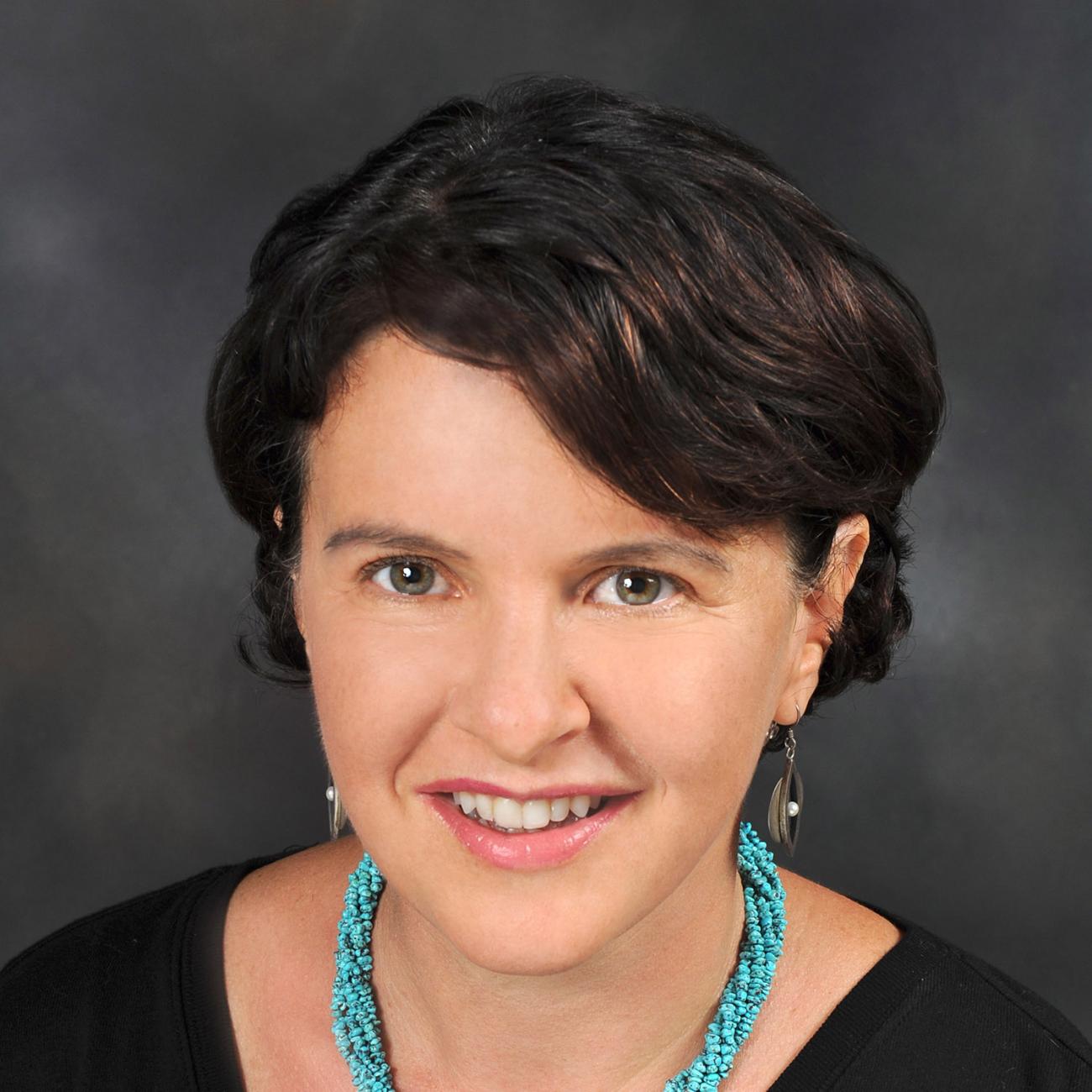 Professor of Politics, Pomona College
About Heather Williams
Heather Williams is Professor of Politics at Pomona College. She also serves in the Programs in Environmental Analysis and International Relations. She is the author of Social Movements and Economic Transition: Markets and Distributive Policy in Mexico and Planting Trouble: The Barzon Debtors' Movement in Mexico, various book chapters and articles in journals, including Politics & Society, Social Science History, Latin American Perspectives, Environment and Society (Sao Paolo), and Sustainability. Currently, she is working on a book project for the University of California Press on water and the built environment in Southern California entitled River Underground: The Secret Life of the Santa Ana.
April Xiaoyi Xu '18
About April Xiaoyi Xu
April Xiaoyi Xu graduated summa cum laude from Pomona College as the Phi Beta Kappa Graduate Award recipient of the Class of 2018. She was selected as a finalist for the Rhodes Scholarship. April is currently a juris doctor candidate at Harvard Law School, where she serves as managing editor of the Harvard Negotiation Law Review and symposium chair of the Harvard International Law Journal. Since high school, April has been a freelance writer for The Huffington Post, South China Morning Post and various other international publications. She is in the process of writing a legal thriller-romance novel exploring raw ambition and irrational fear.