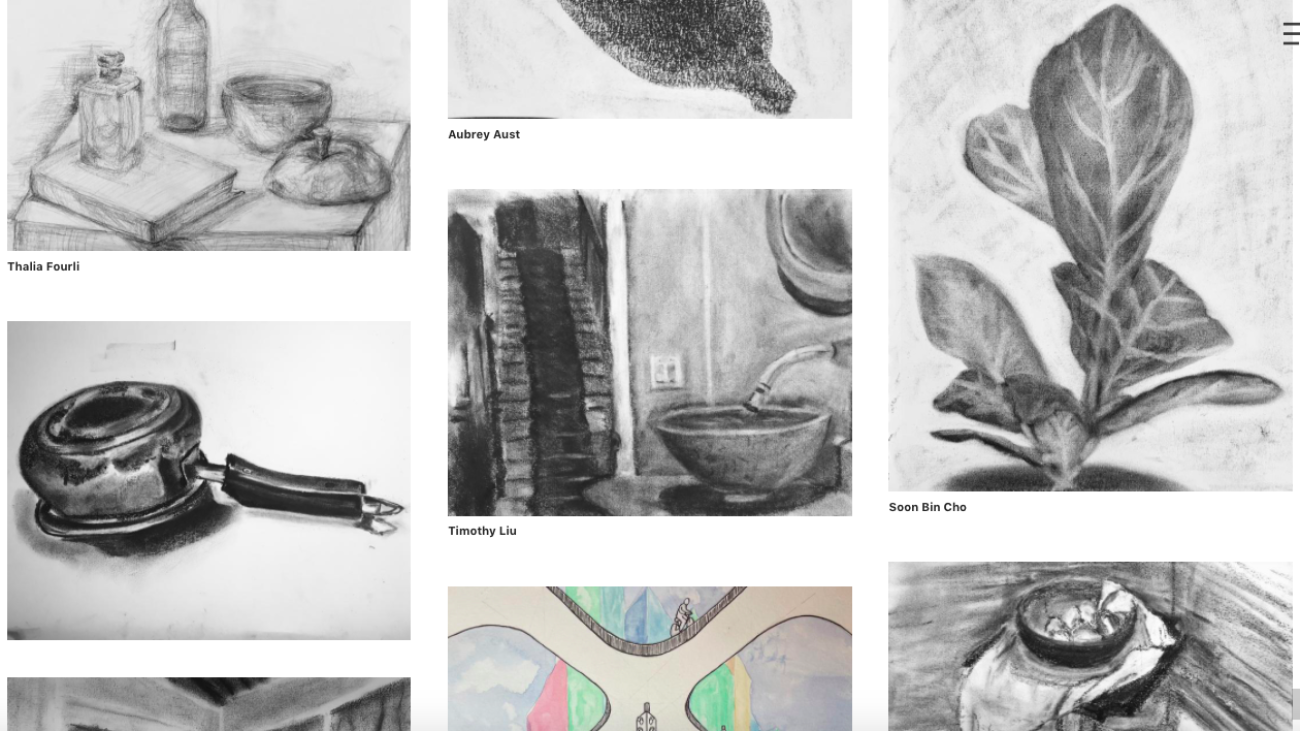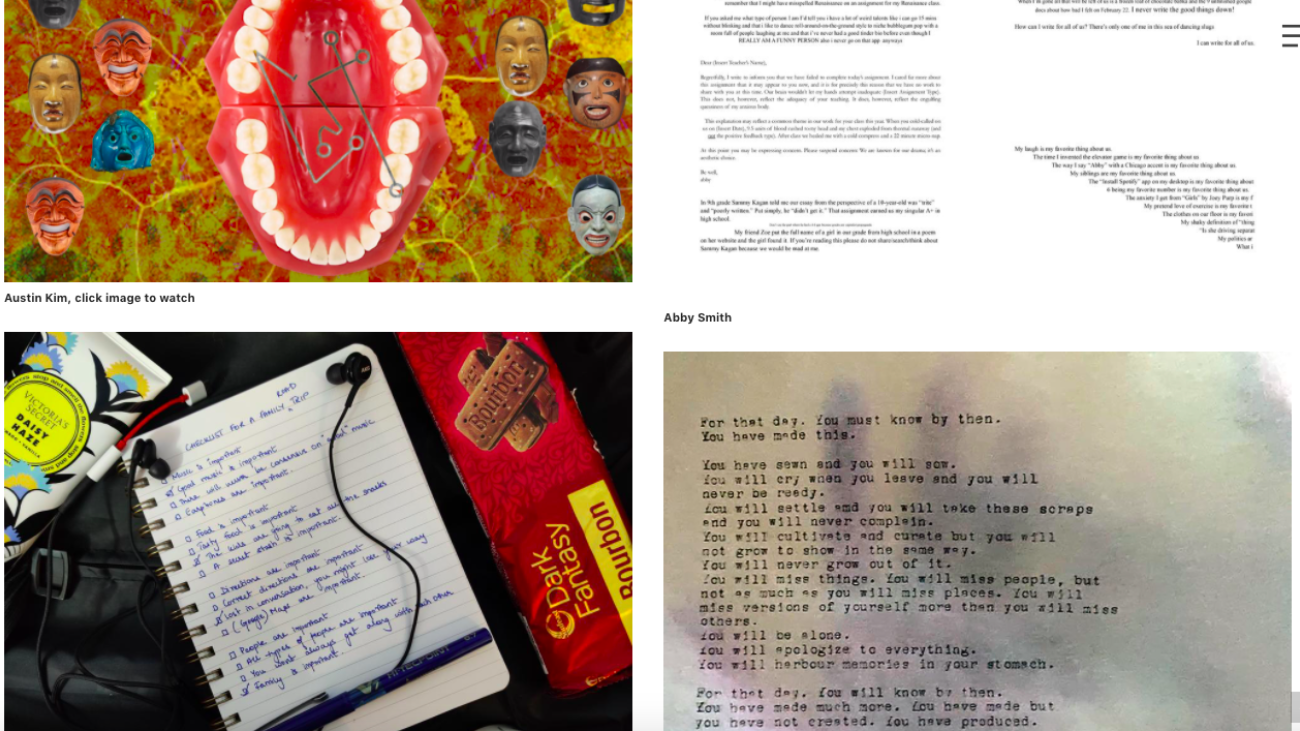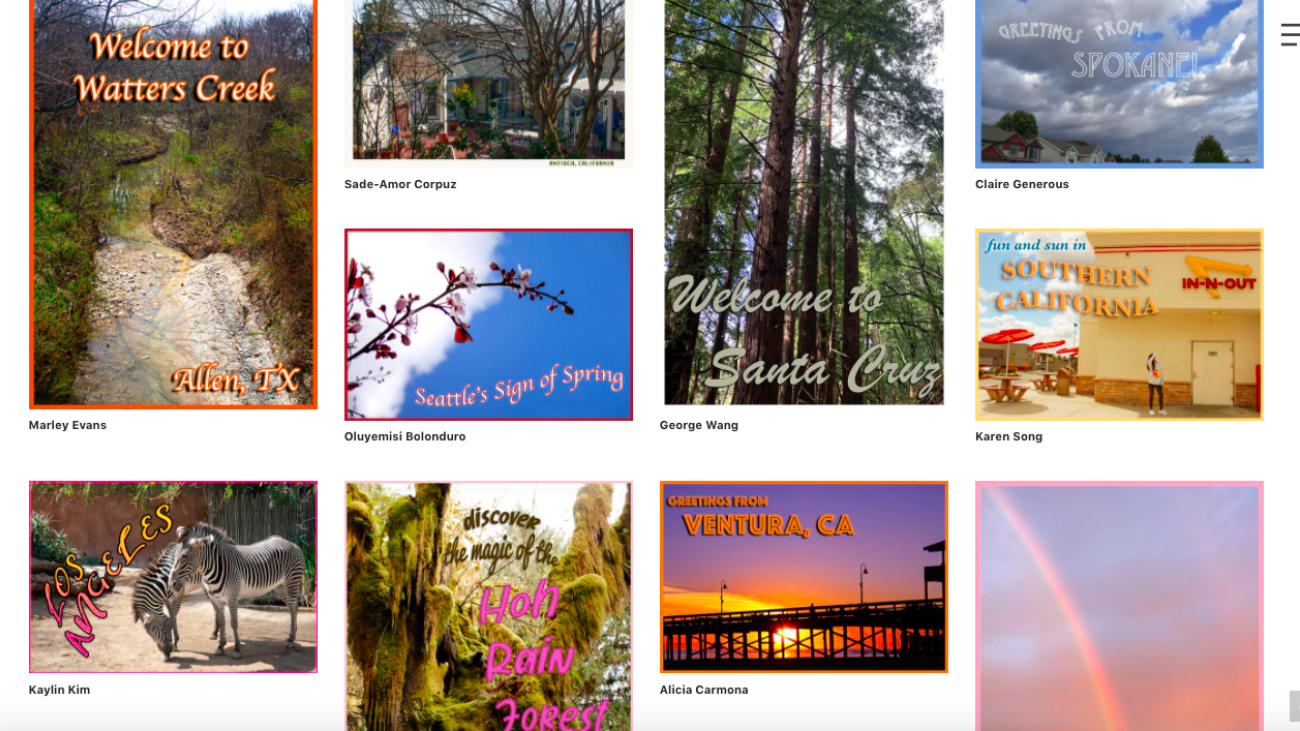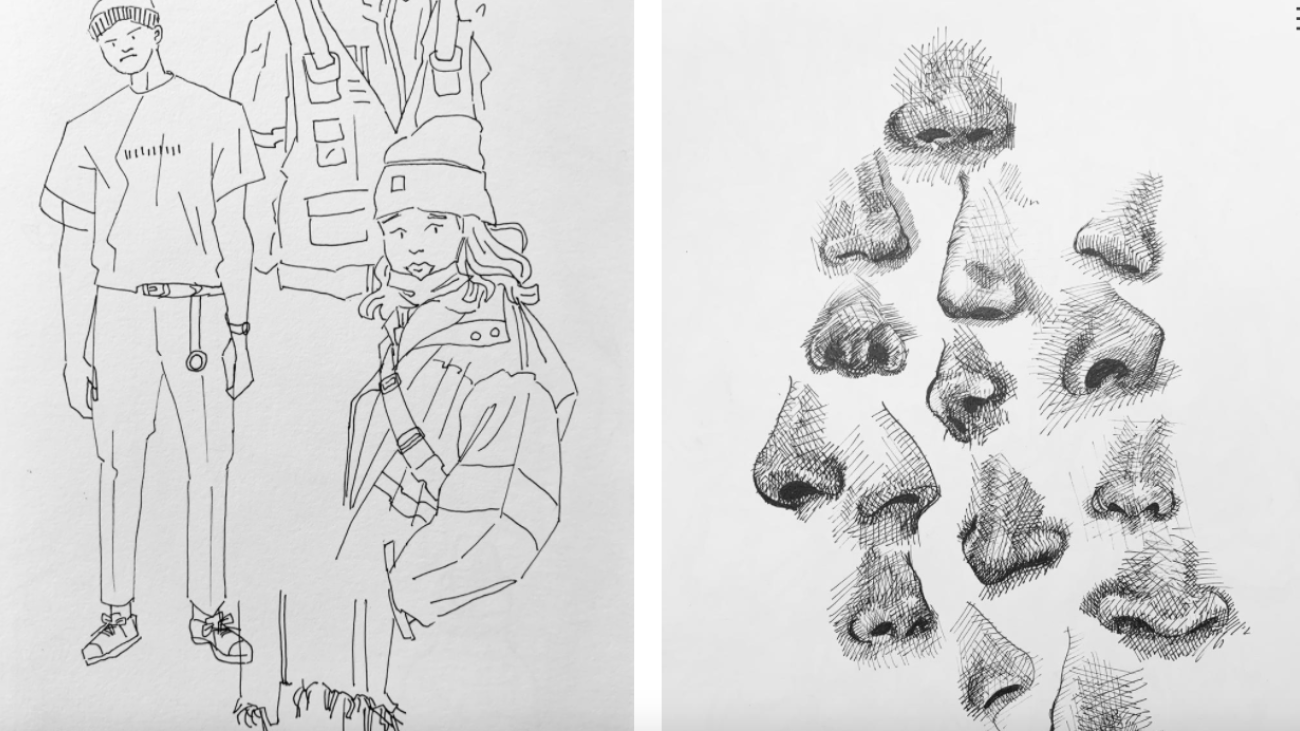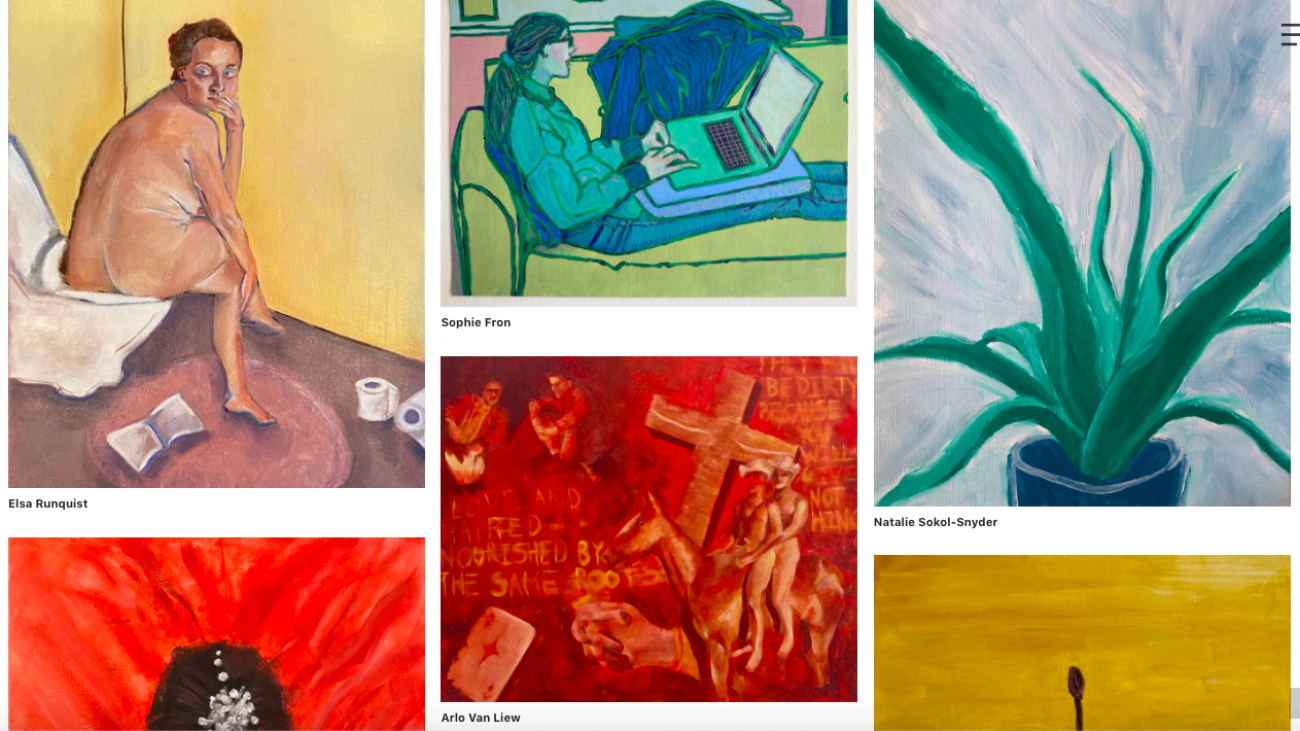 April 30 - May 16, 2021
Salad Bowl virtual exhibition goes live April 30th
Join us for the virtual opening reception on Wonder: April 30, 2021, 11am to 12noon PST
The curators and a few artists will speak about their work.
https://www.wonder.me/r?id=222cd58d-2c56-488d-86cc-4809fc735536
The Chan Gallery presents Salad Bowl: Student Art Exhibition, a showcase bringing together the current classes of the Pomona College Art Department. Adapting to a changing environment, the department has constructed new classes to engage the online format.
This semester, classes range from Writing Art to Sketchbook Pursuits: Experiments in Drawing, Writing, Collecting, and other forms of sustained exploration.In the Student Art Exhibition, all classes present their current works in courses guided by Pomona's current art faculty: Mark Allen, Lisa Anne Auerbach, Michael O'Malley, Sarah Sarchin, and Mercedes Teixido.
Participating artists come from various campuses, years, and majors but are united in their engagement with the Pomona College Art Department. The Student Art Exhibition is a unique opportunity to see a display of work from all current art students, showcasing the breadth in media and content of our department's student artists.
Ise Henriques Sharp, PO'21
Academic Coordinator and Gallery Manager of Art