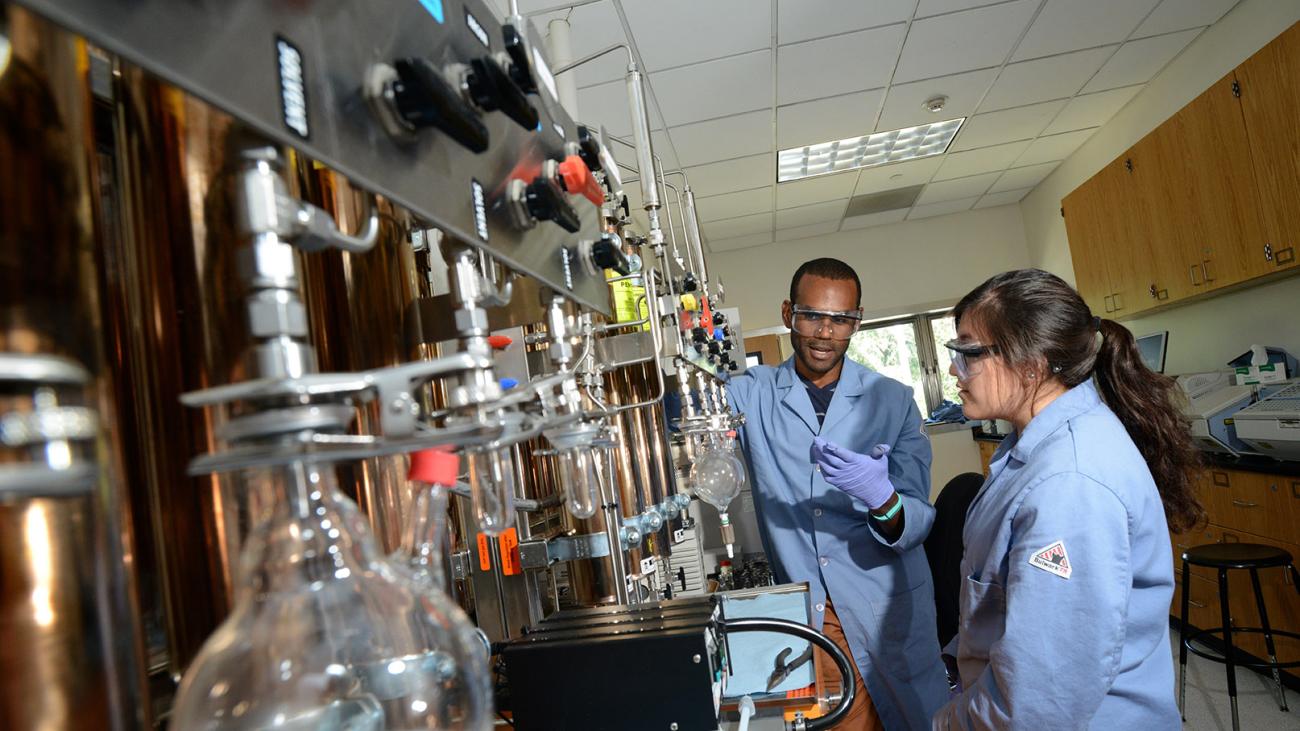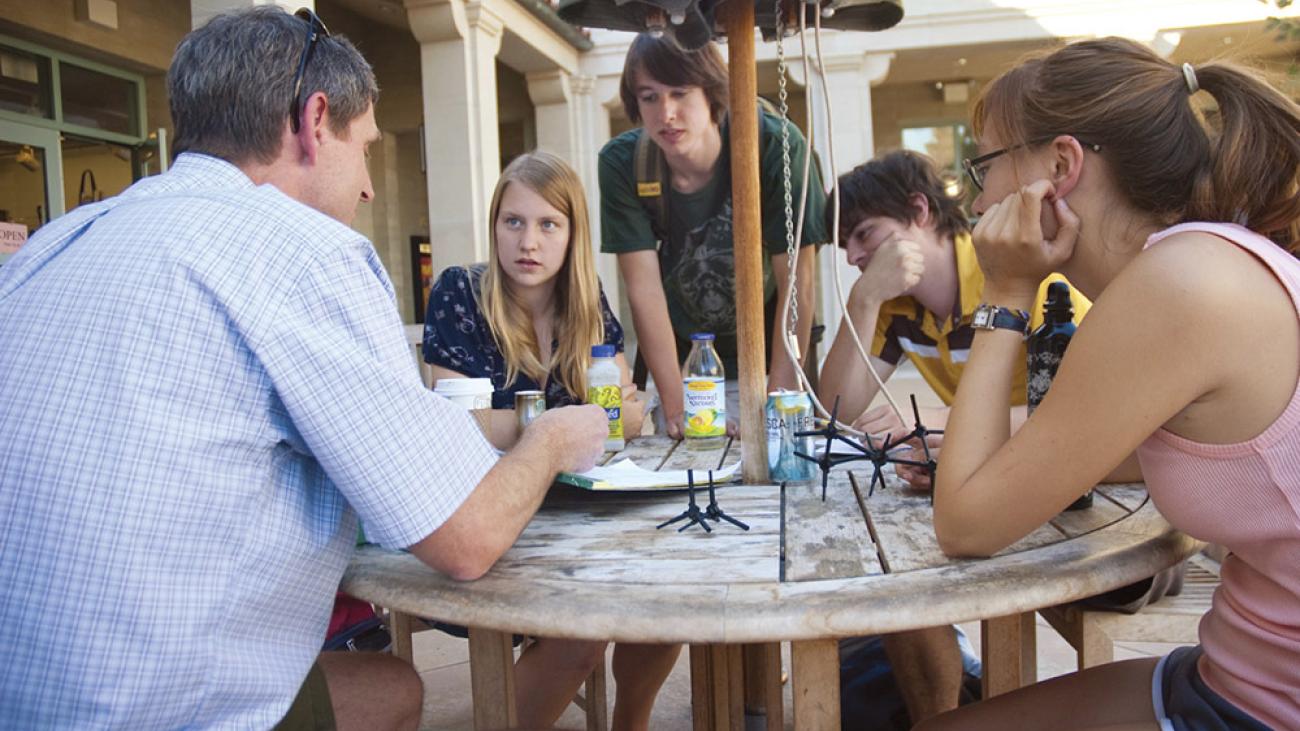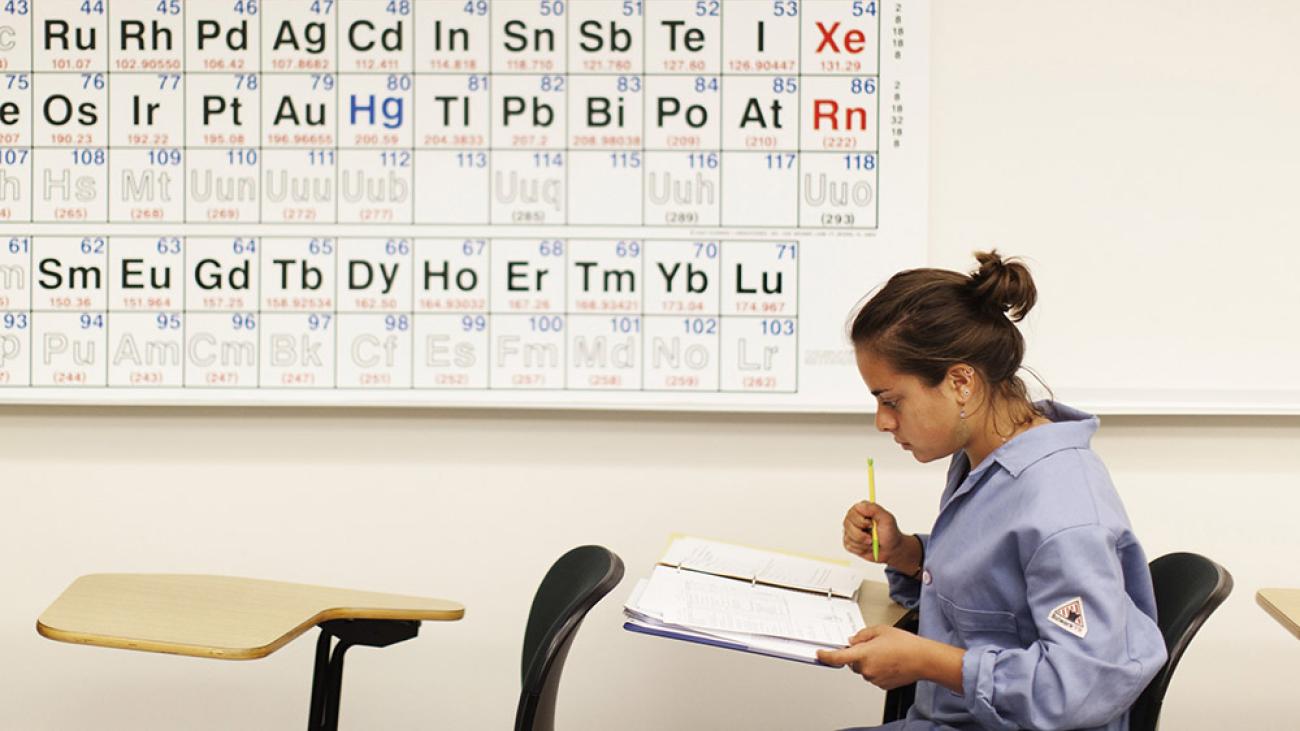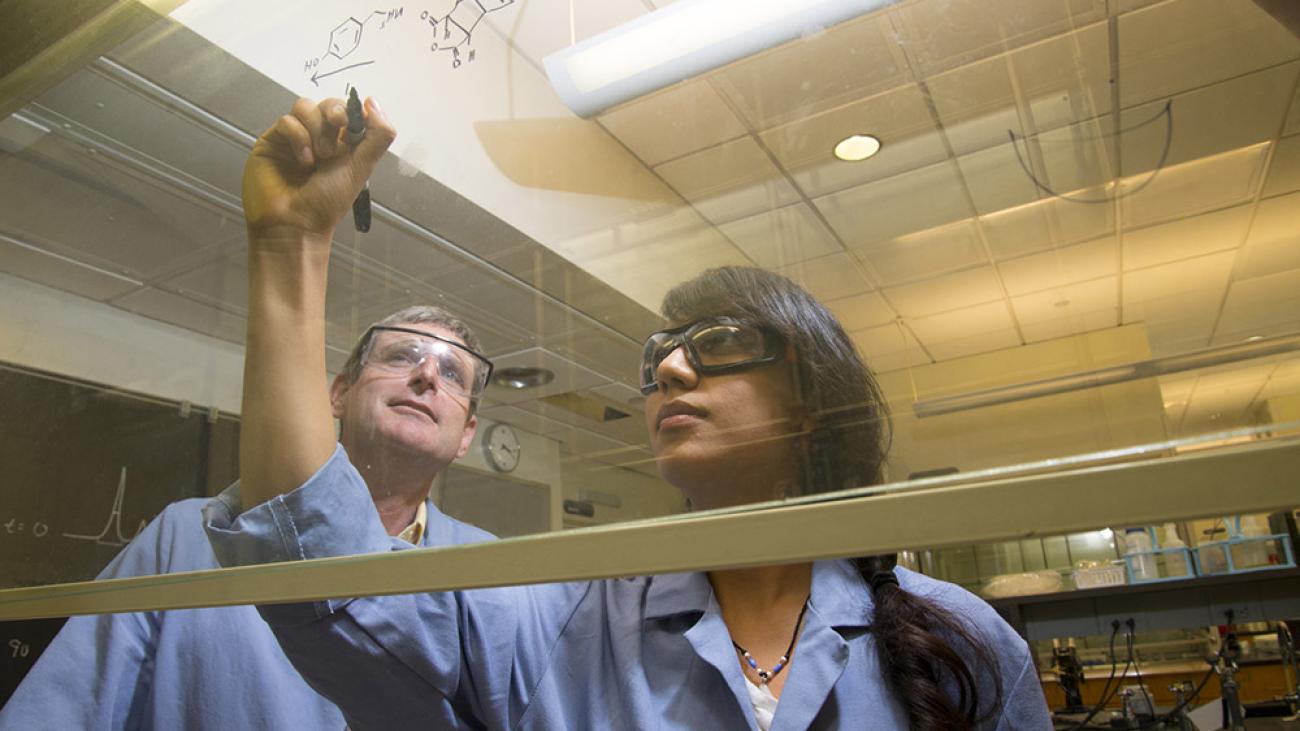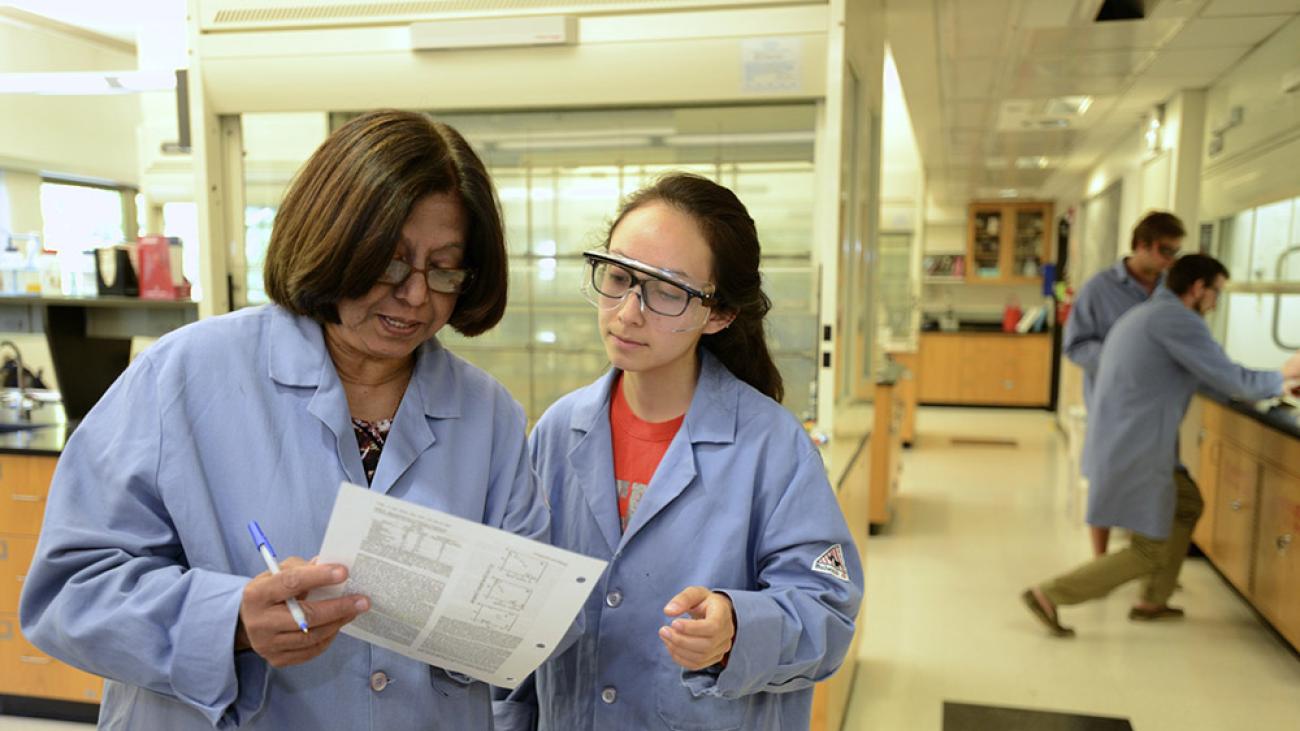 Study the fundamental processes of the chemical world via collegial classrooms and real-world lab experiences.
Our chemistry major and minor provides students with a thorough education in the fundamental processes of the chemical world to foster creative and critical thinking.
The curriculum will introduce you to an understanding of chemical phenomena, structure, properties and transformations from the atomic and molecular level to the macroscopic level. Foundational courses include analytical, biological, inorganic, organic, and physical chemistry, all with state-of-the-art laboratories.
Elective courses explore topics in atmospheric, bio-inorganic, bio-organic, environmental, materials, and medicinal chemistry, in addition to NMR spectroscopy, chemical biology and nanotechnology. Additional elective courses may be taken at Harvey Mudd College and the Keck Science Department.
We offer a major in chemistry, a chemical engineering track, and a minor.
A collegial and supportive environment distinguishes our student-faculty interaction in many contexts: the classroom, course laboratories, and in student/faculty collaborative research projects, which are often disseminated within the broader scientific community.
The Chemistry Department occupies the well-equipped Seaver Chemistry Laboratory. You will work with modern instrumentation and software in your coursework and research.
You will take part in a wider community of engagement through our 5C Chemistry Seminar Series, which brings distinguished guest speakers to campus on a regular basis. Our annual Robbins Lecture Series often brings a Nobel Laureate to campus for a week of lectures and student-centered activities.
Our goal for your educational experience is to prepare you for advanced study and a variety of professional pursuits. This will enable you to learn throughout your lifetime and to become a constructive, contributing citizen of the community.
Academic Coordinator of Chemistry