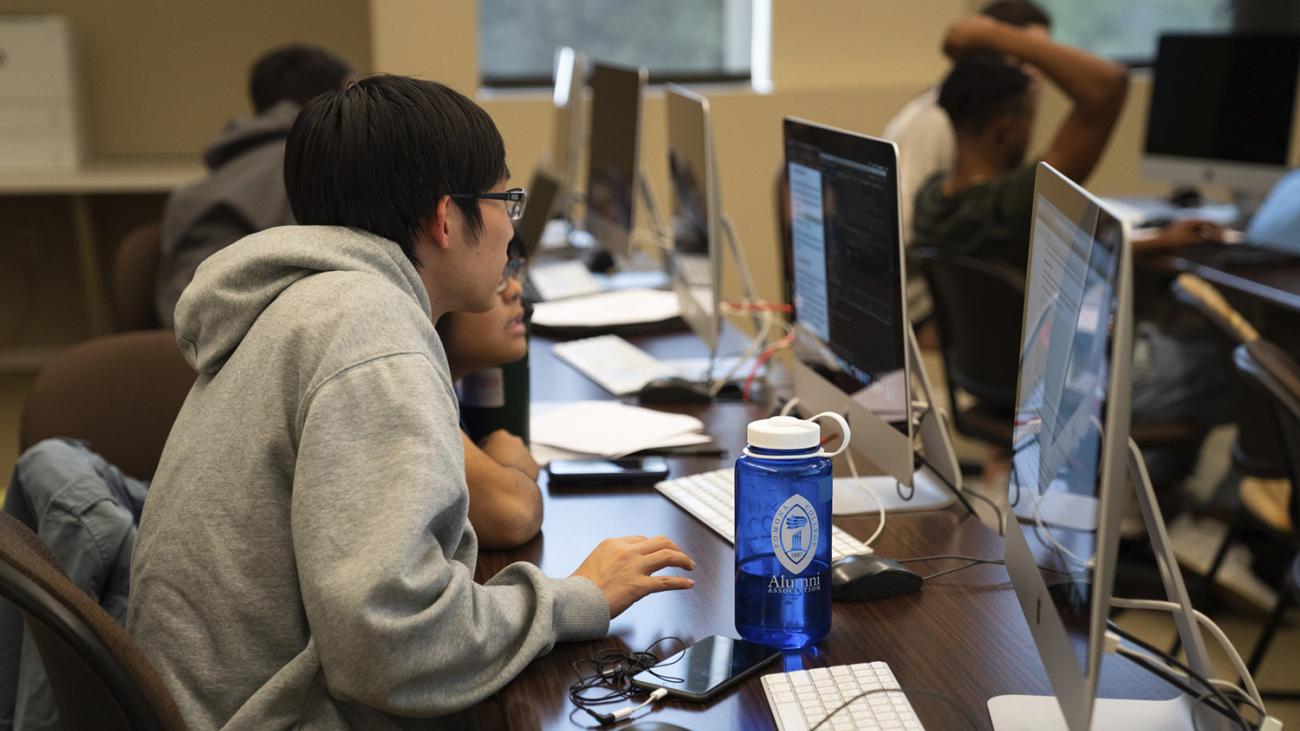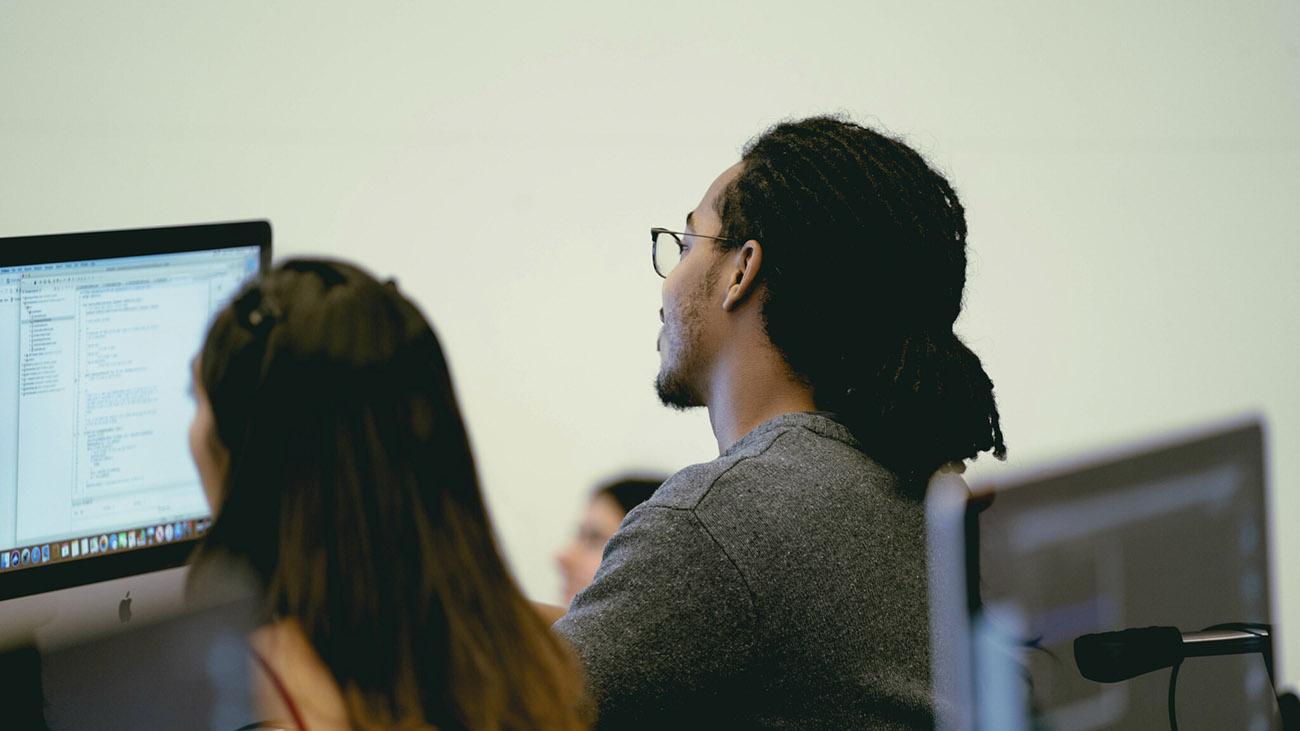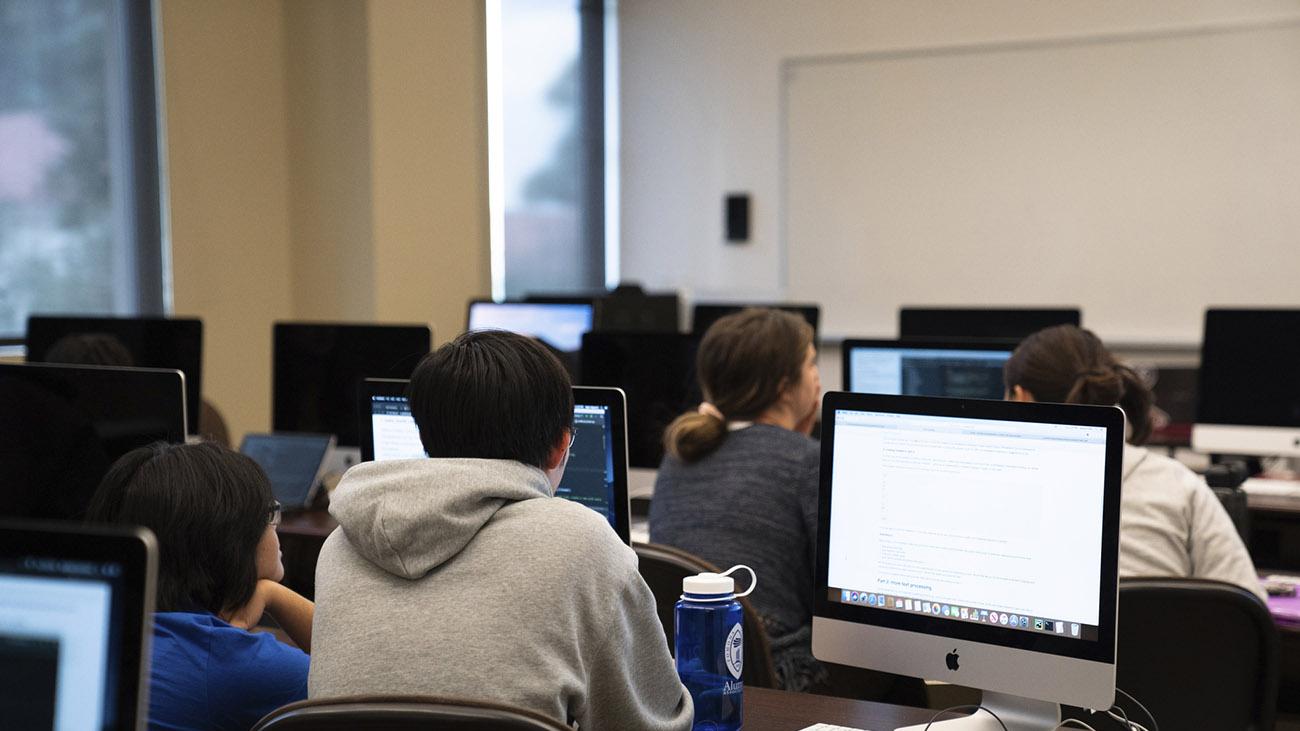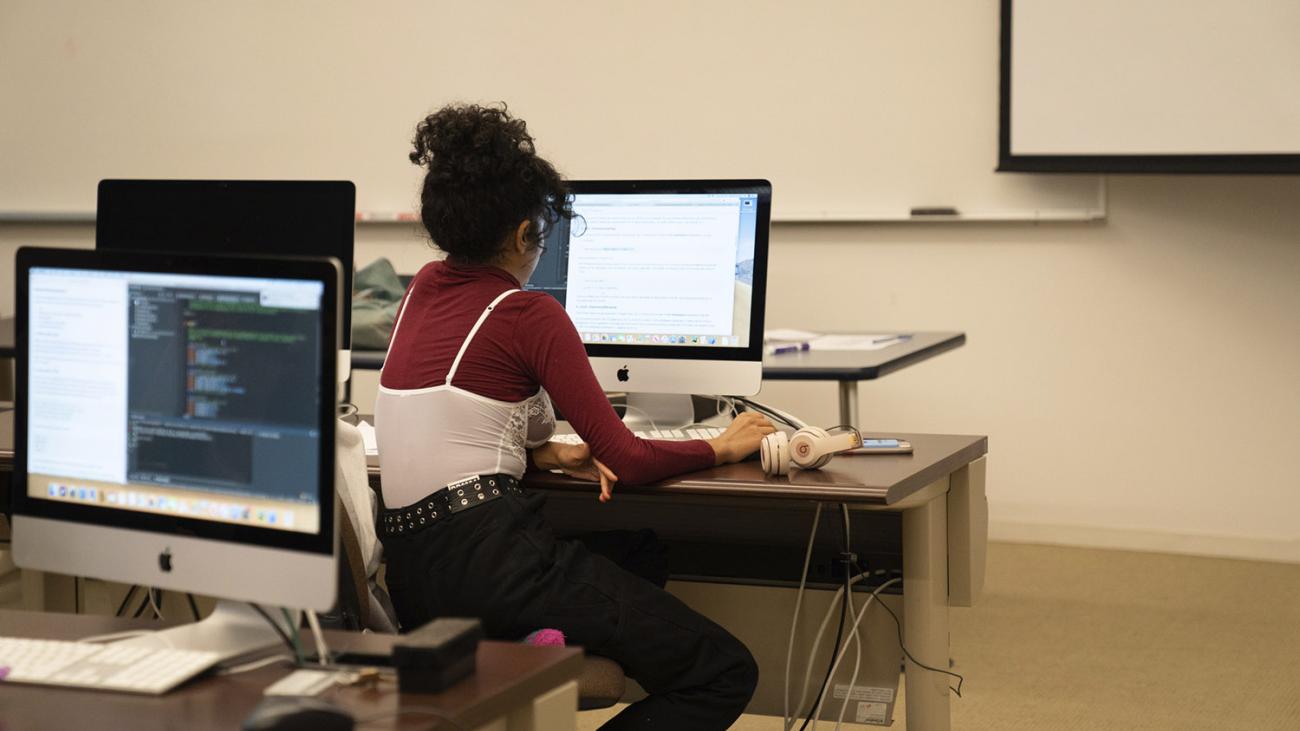 The Computer Science Department is a closely knit group of students and faculty interested in both the theoretical and practical aspects of computer science.
Advances in computer science (CS) are responsible for technological innovations that have revolutionized many aspects of our lives. Further breakthroughs can only be barely imagined today.
To accomplish these in ways that are sensitive to the needs of individuals and society, we need highly educated computer scientists with a strong background in the liberal arts.
Our courses empower both majors and non-majors to leverage and to contribute to this rapidly evolving field.
Offering both a major and a minor, the Computer Science Department offers you a wide range of courses, an independent senior project and opportunities to work on cutting-edge research projects with CS faculty members.
You'll learn to work alone and in teams to analyze and solve complex problems, and to evaluate your solution with a range of metrics. Our students become skilled in the core areas of computer science: theory, systems and algorithms.
Students then apply their knowledge in advanced electives on topics including operating systems, artificial intelligence, human computer interaction, natural language processing, databases and computer security.
Students also learn about the theoretical, practical and ethical ramifications of computational solutions to problems, as well as how to clearly communicate their ideas through oral presentations and technical writing.
Colloquia will expose you to current research in computer science and introduce you to career options.
Upon completion of the CS major, students are well-prepared for graduate level studies or to embark upon technological careers in the computer industry.
Academic Administrative Coordinator of Computer Science
230