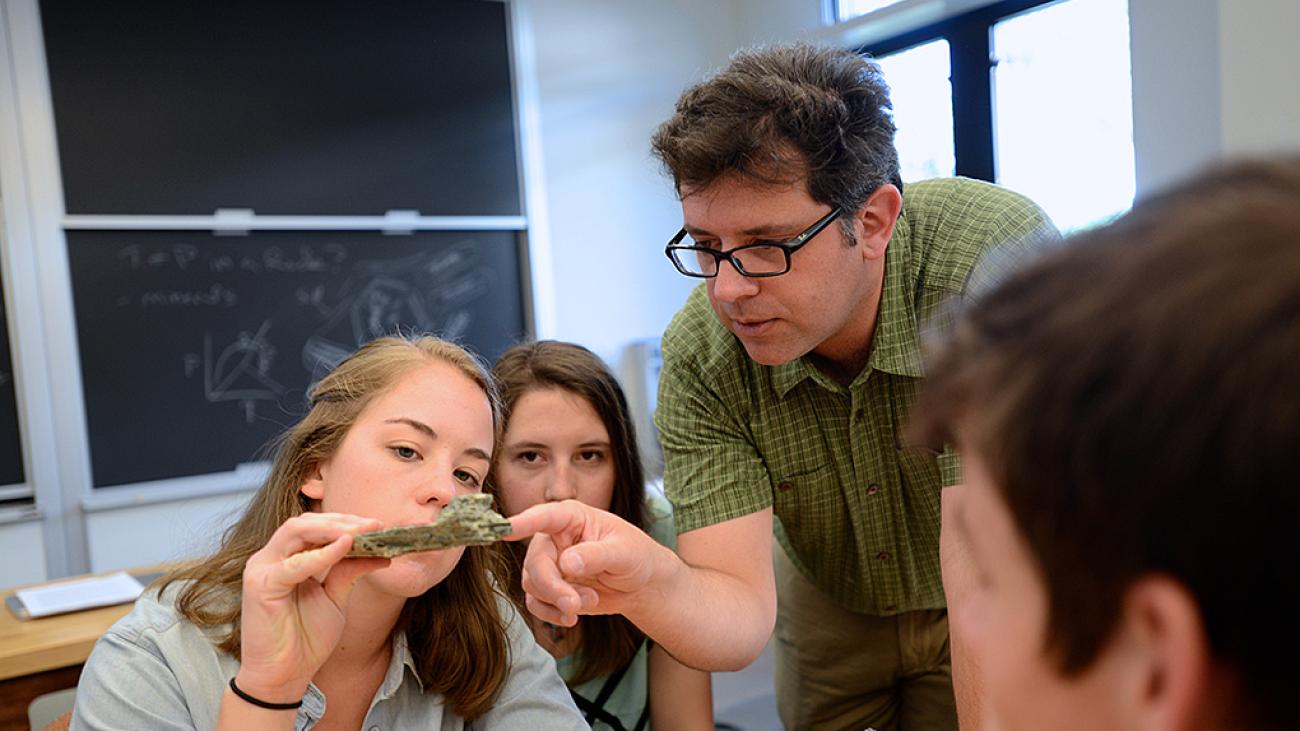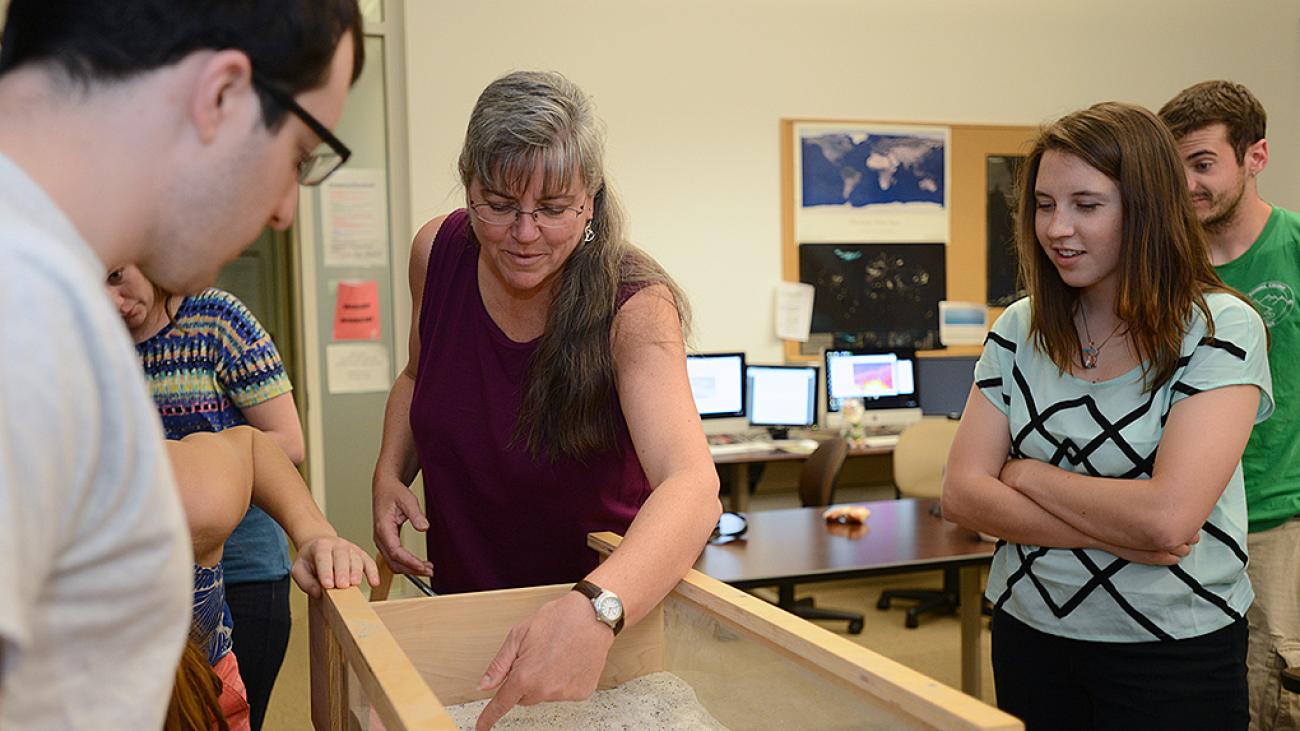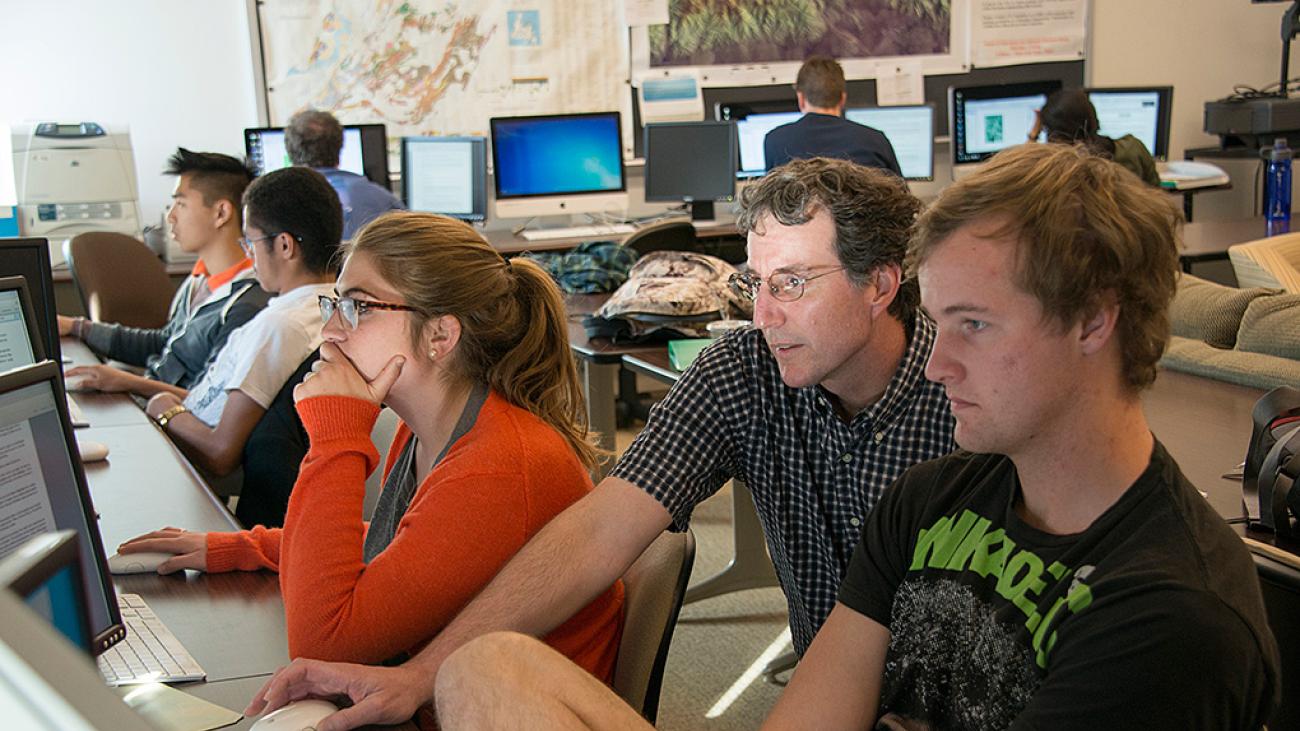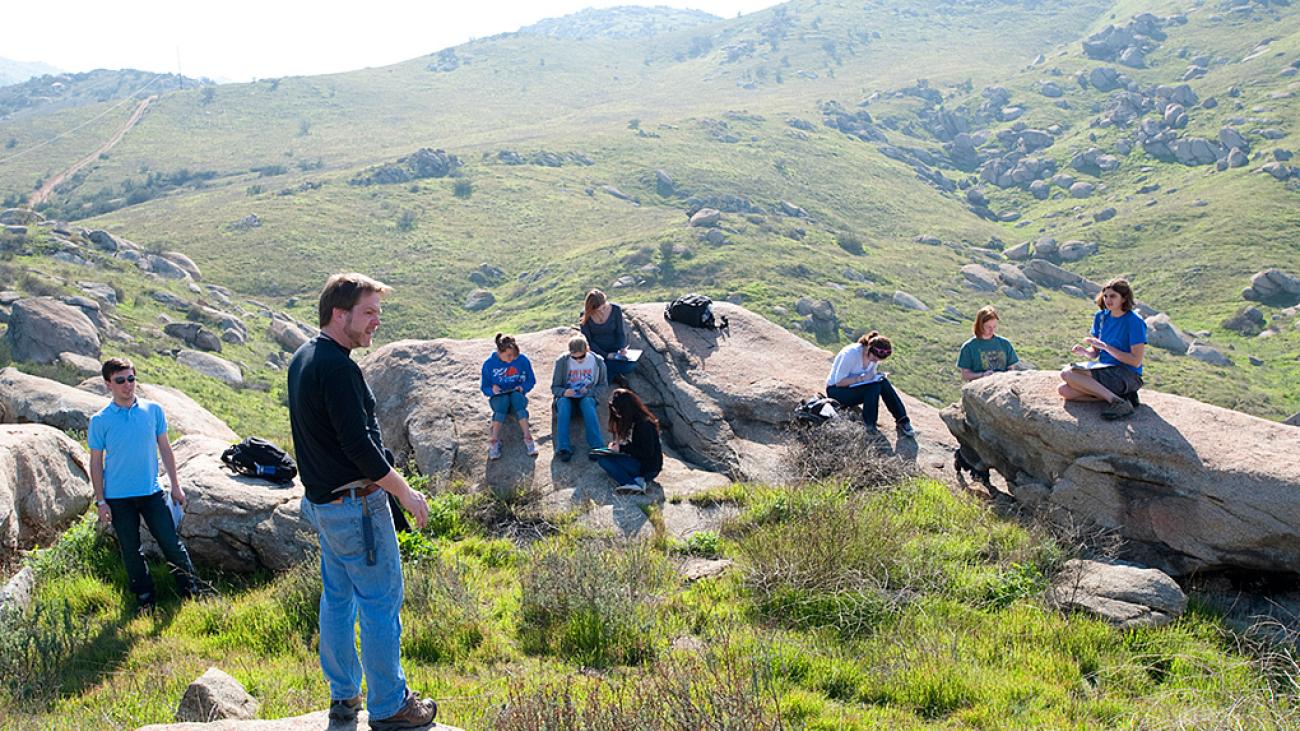 Study the Earth, its materials and history, and the processes that shape it—and how those things affect us.
Our Geology Department offers five major tracks of study and a minor:
The General Geology Track focuses on the geologic formation and evolution of Earth. Such study provides the basis for assessing numerous scientific and social issues, including key environmental problems. You are strongly encouraged to take a year of introductory chemistry and physics.
The broader Environmental Earth Science Track provides a geological basis for understanding environmental problems. This is a more science-intensive complement to the geology option in the Environmental Analysis Program.
The Earth, Planetary and Space Science Track, which blends geology, physics and astronomy, facilitates interdisciplinary exploration of the space sciences. 
The Geochemistry Track focuses on geochemical processes as a key to understanding a wide range of problems in earth sciences, ranging from the generation of magmas to the operation of Earth's climate system.
The Public Policy Major in Geology Track features a stronger public policy focus and lighter science course load than the Environmental Earth Science track or geology path in Environmental Analysis.
Our faculty believes there is no better way to understand the Earth's geology than to experience it first-hand. Most geology classes take field trips to spectacular geologic settings to augment classroom and laboratory experiences, including day trips to local canyons and mountains and longer excursions around California and Utah. The Department also sponsors an annual field trip; past locations include Mineral King, Zion National Park, Sierra Nevada, and the central California Coast. 
Study abroad programs offer opportunities to explore diverse geological settings, and our students are encouraged to attend an approved summer field camp as well.
Academic Administrative Coordinator of Environmental Analysis and Geology
232