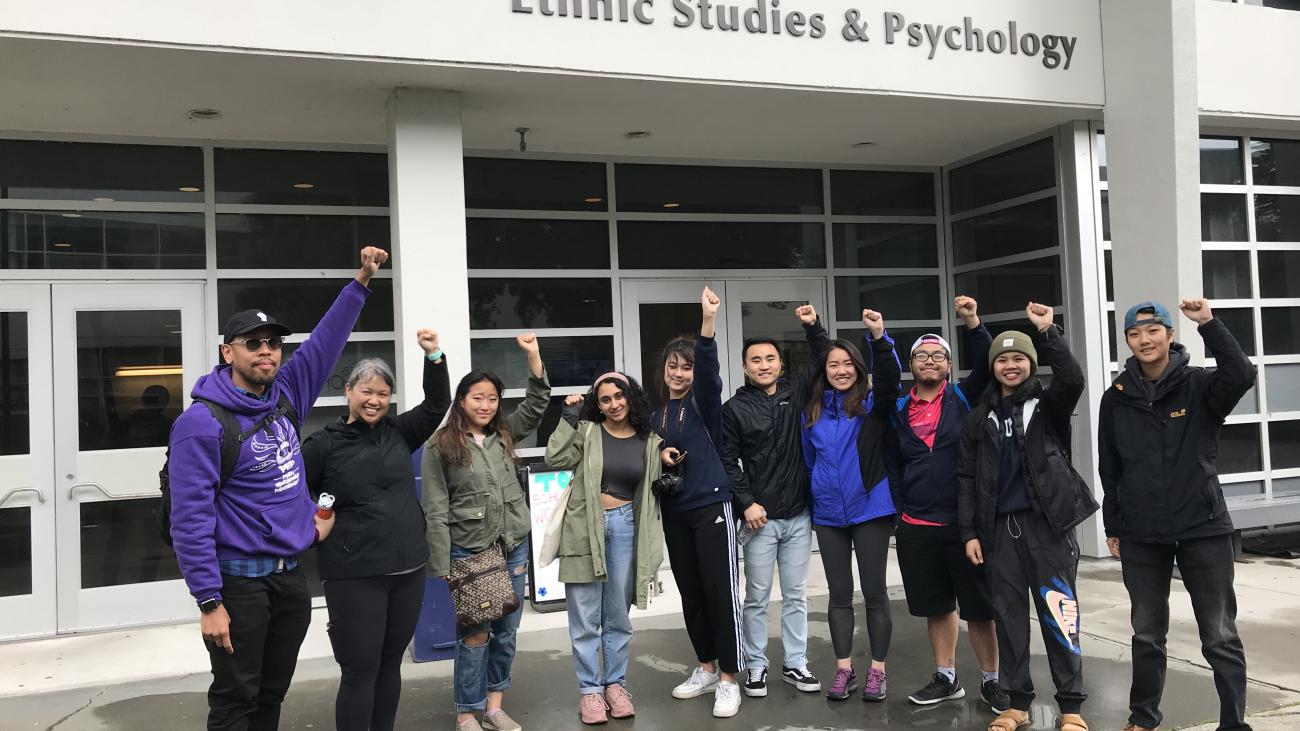 5C APIDA Alternabreak
Organized by the Draper Center at Pomona, Asian American Resource Center, Center for Asian Pacific American Students, and Intercollegiate Department of Asian American Studies, the Alternabreak is a fully funded service-learning opportunity for students at the Claremont Colleges over spring break. Each trip is student-led.
In Summer 2021, 5C students attended a Virtual APIDA Alternabreak that exposed attendees to non-profits and provided them with leadership development opportunities. Throughout the duration of the Alternabreak, attendees were introduced to resources explaining the concept of organizing and non-profits. They also engaged in discussions about the nuances of the non-profit system. The Virtual Alternabreak ended with a Community Project Assignment, where attendees worked with either the Asian Pacific Islander Forward Movement or The Progressive Vietnamese American Organization. In the past, students have also traveled to San Francisco through the Alternabreak program.
For more information about how to qualify for the Alternabreak, contact the AARC at (909) 621-8639 or e-mail us.
Saturday Tongan Education Program
The Saturday Tongan Education Program (STEP) is a weekly program that connects 5C student volunteers through the AARC with the Inland Empire Tongan community. STEP fosters growth in local Tongan youth by providing academic tutoring, cultural activities, and other concrete resources. Through STEP, the AARC and the Tongan community hope to expand services and relationships with Pacific Islander communities in the surrounding area.
Participants work in conjunction with students from the Claremont Colleges during STEP and throughout the week if needed. Program attendees range from those in pre-school to college and includes young parents and community elders.
If you'd like to get involved as a volunteer, send us an e-mail.
Asian American Mentor Program (AAMP)
Established in the fall of 1989, the Asian American Mentor Program (AAMP) is a student-run organization that fosters community among individuals who self-identify as Asian, Pacific Islander, Asian American, multiethnic, and/or multiracial. First-year and transfer students who self-identify as AAPI on their college applications are placed in small mentor groups led by student mentors. Common mentor group activities include lunches and off-campus excursions. Applications are typically open in the Spring Semester for the following school year and we welcome incoming sophomores and above to apply. For more information on how to apply, contact AAMP.
Asian American Resource Center Internship
AARC Interns play a crucial role in the daily operations of the Asian American Resource Center.  As a student intern, you will work in a team environment on social justice oriented projects that raise awareness regarding issues pertaining to diverse communities. These projects require student interns to communicate effectively with a wide range of audiences, work independently, be accountable to their peers, maintain a professional yet personable demeanor while working office hours, and represent the Asian American Resource Center to the larger campus community.
Each student intern is expected to work an average of 6-8 hours per week: 1-2 hours of office hours, 1 hour of staff meetings, and additional time spent on projects. Additionally, student interns are required to attend Asian American Resource Center staff retreats, collaborative campus events, training sessions, leadership retreats, and conferences as they arise.
For more information on how to apply, e-mail the AARC or come by our office.
Associate Dean and Director of the Asian American Resource Center