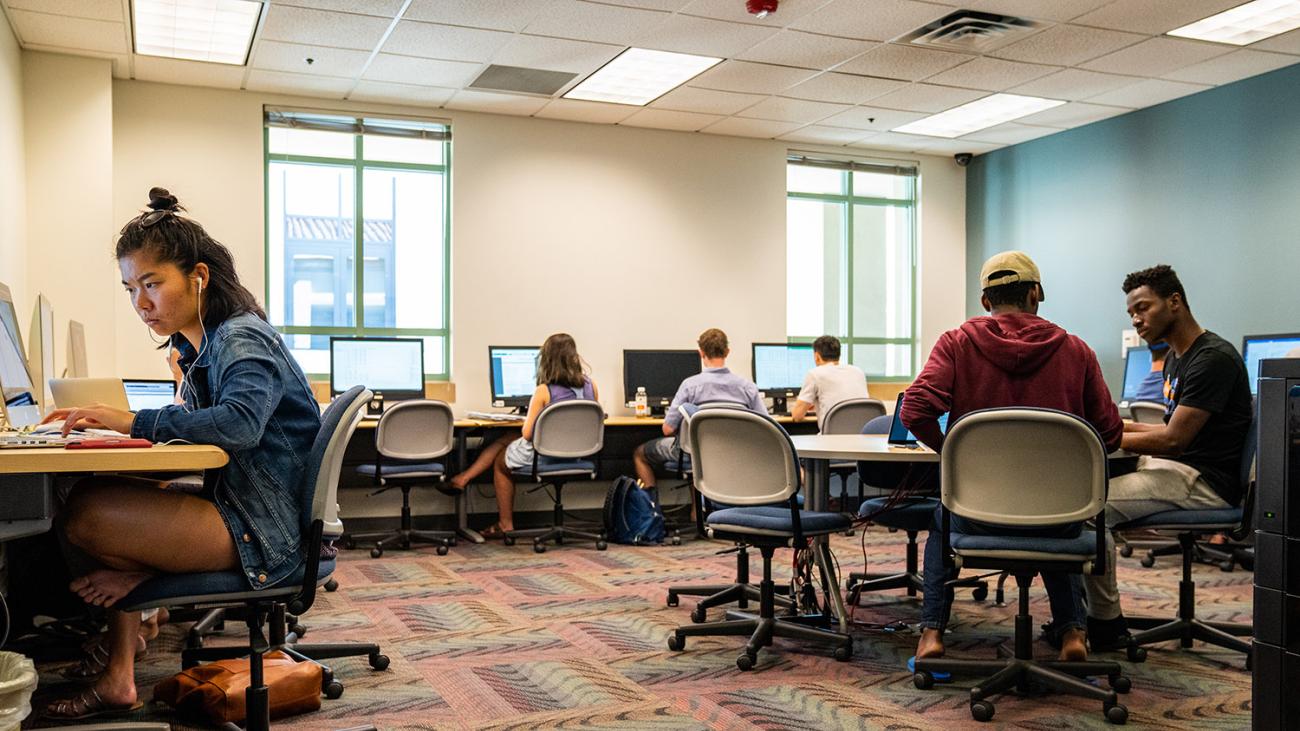 Mission Statement of ITS
Our passion for excellence inspires our service as members of the Pomona College community. We strive to be accessible, collaborative, and innovative partners in everything we do. We hold ourselves accountable to provide a supportive and empathetic approach to solutions, technical and beyond.
People • Service • Technology
Popular Resources
News
As we approach the end of the Spring 2021 semester, we would like to give a BIG thanks to all our student employees for their dedication and hard work throughout this uniquely challenging remote academic year.
Like most colleges,  Pomona College shifted to online-only instruction in response to the COVID-19 pandemic. Now that the College is eyeing a fall return to campus, we wanted to reflect on takeaways from a year of online learning.
The shift to online learning at Pomona College has opened up new avenues for faculty and staff to connect with students through technology. One such tool for librarians at Pomona College has been Sakai.
More News