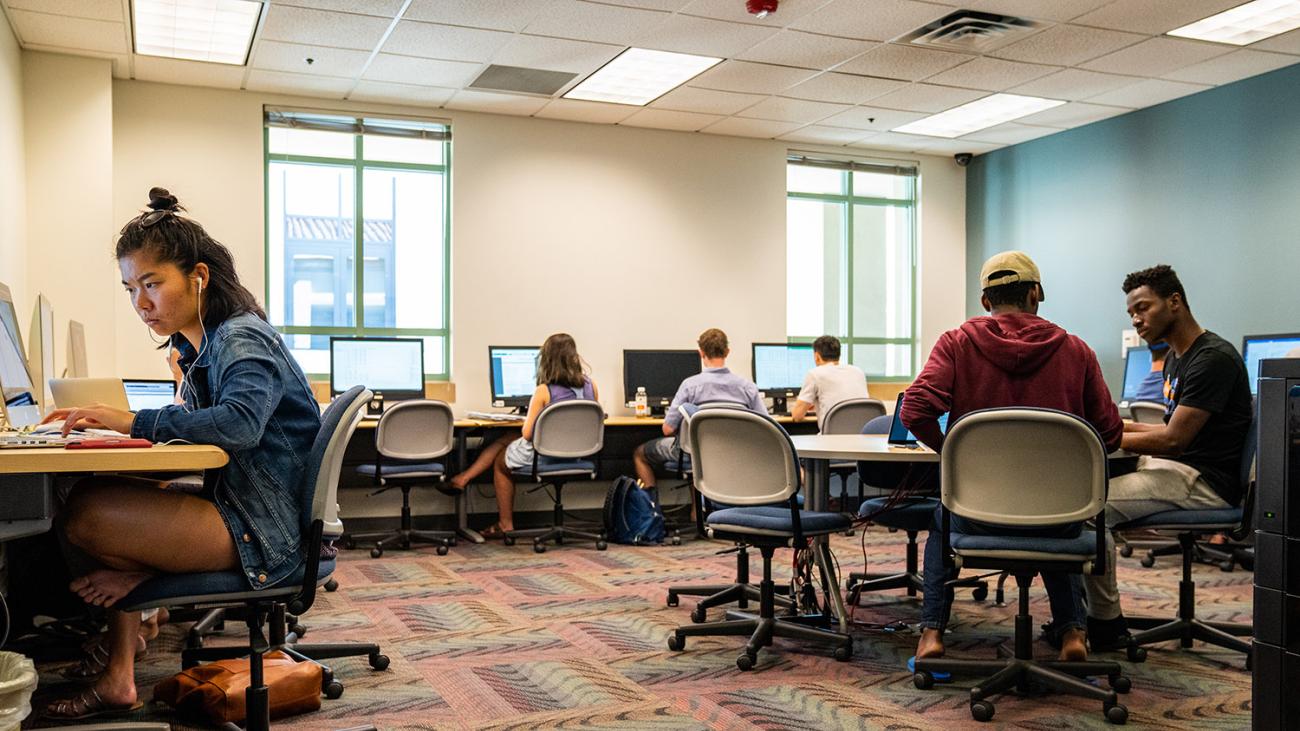 Mission Statement of ITS
Our passion for excellence inspires our service as members of the Pomona College community. We strive to be accessible, collaborative, and innovative partners in everything we do. We hold ourselves accountable to provide a supportive and empathetic approach to solutions, technical and beyond.
People • Service • Technology
Popular Resources
News
Pomona ITS has offered a variety of faculty and staff development opportunities this December in an effort to help faculty enrich online pedagogy in preparation for the spring semester.
During the COVID-19 pandemic, adapting to remote learning and teaching has become essential at Pomona College. As part of this effort, ITS has encouraged faculty to integrate online resources and platforms into their courses.
In 2020, the Pomona College ITS Advisory Committee (ITSAC), which is composed of faculty, students, staff, and ITS management, met for a record 18 meetings, nearly double the number of meetings in years past.
More News