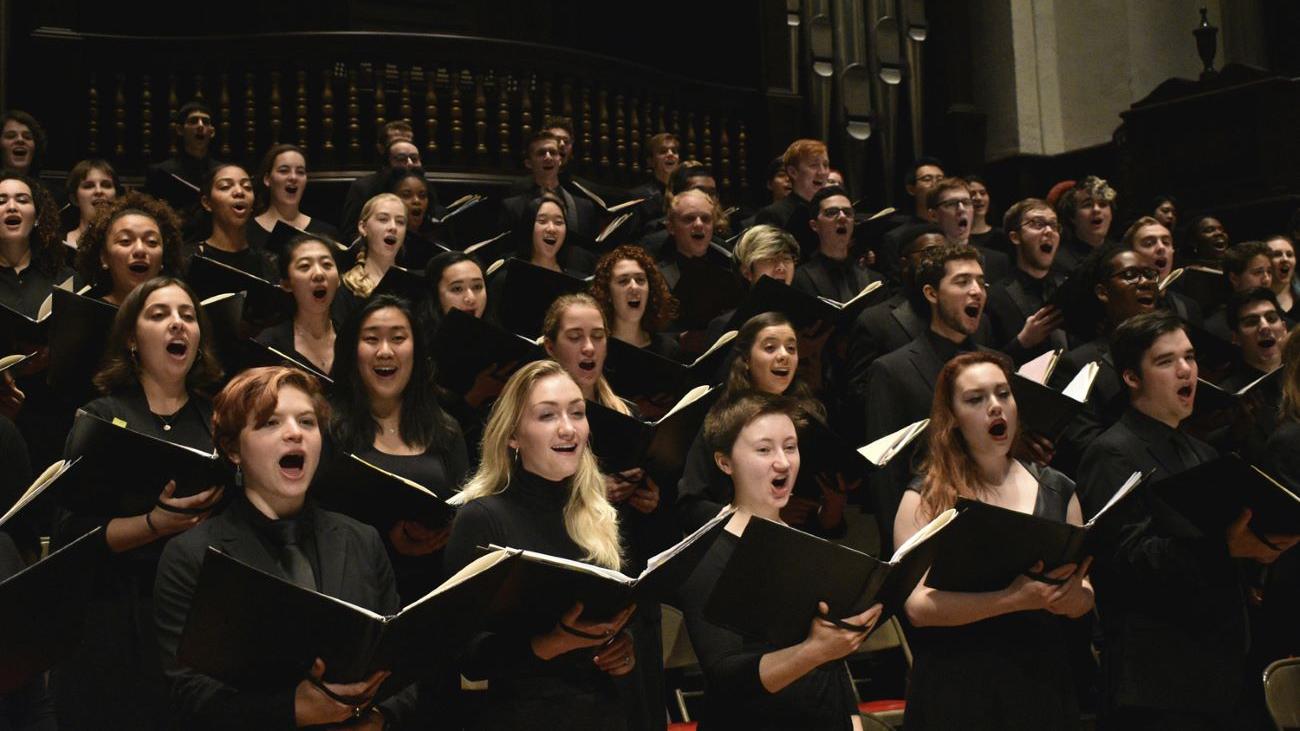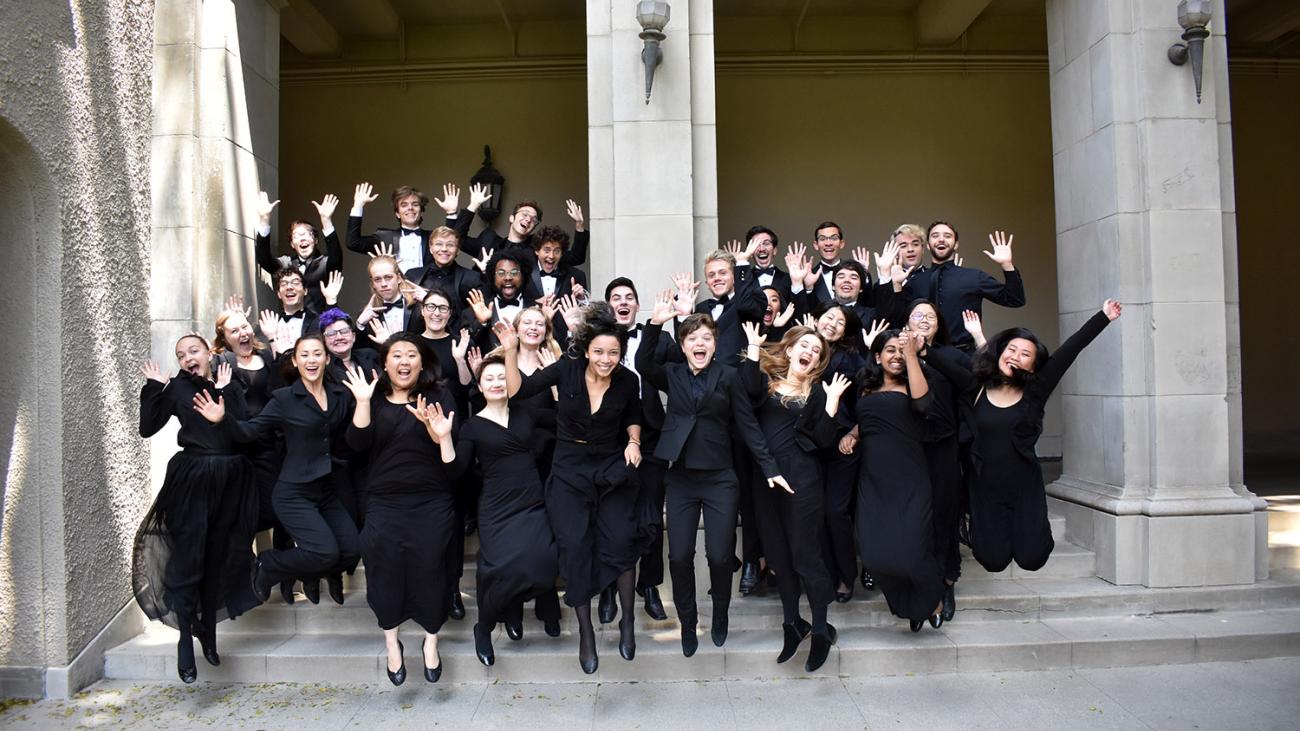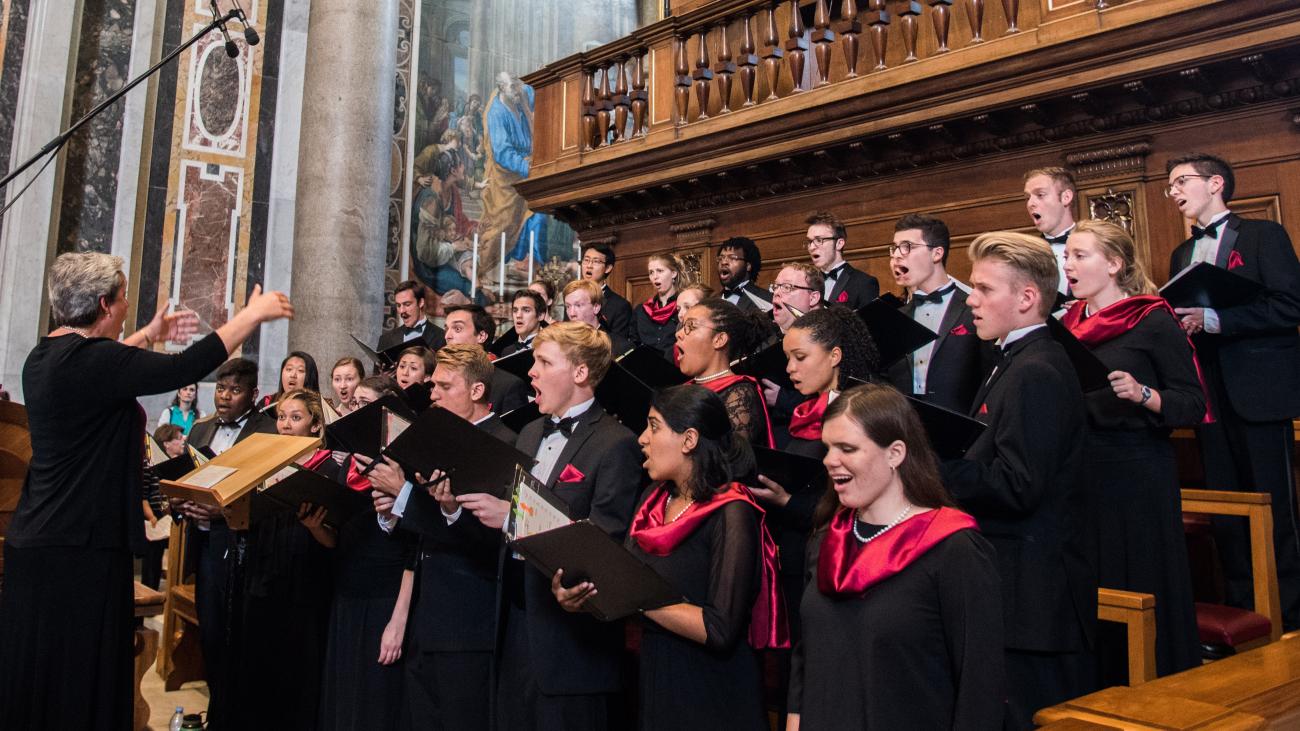 Meet the Pomona College Choir and Glee Club
Donna M. Di Grazia, conductor
Welcome to the Pomona College Choir and Glee Club website. I am delighted you are interested in our choral program and I encourage you to look around.
Pomona's choral tradition is a long and rich one, dating back to the College's founding in 1887, and the current program is the beneficiary of the high musical standards set by my four principal predecessors: Fred Bacon (1903–17), Ralph Lyman (1917–48), William F. Russell (1951–82), and Jon Bailey (1982–98).
Since 1998, I have been honored to lead the Choir and Glee Club. I am extraordinarily proud of the singers, who give so much of themselves and their intellectual and artistic gifts to these two ensembles, and I am very pleased with what we accomplish together as musicians. Our success is the result of our collective commitment to learning and to musical excellence. This commitment is enhanced by the personal connections and lasting friendships that are forged by a common passion for music; these are life-long bonds that link students to each other and to the College long after graduation.
I hope you will enjoy what you read and hear on this site, and if you are a prospective or current student, I hope you will seriously consider being part of this wonderful tradition. Take a few moments to listen to excerpts from past live performances; click on the information buttons above to read about what the Choir and Glee Club are and how they function, to see the repertoire they perform and where they perform it (including where the Glee Club tours), to learn about auditions, and to find the names of our current members and alumni.
– Donna M. Di Grazia, conductor
David J. Baldwin Professor of Music; Music History; Conductor of the Pomona College Choir and Glee Club