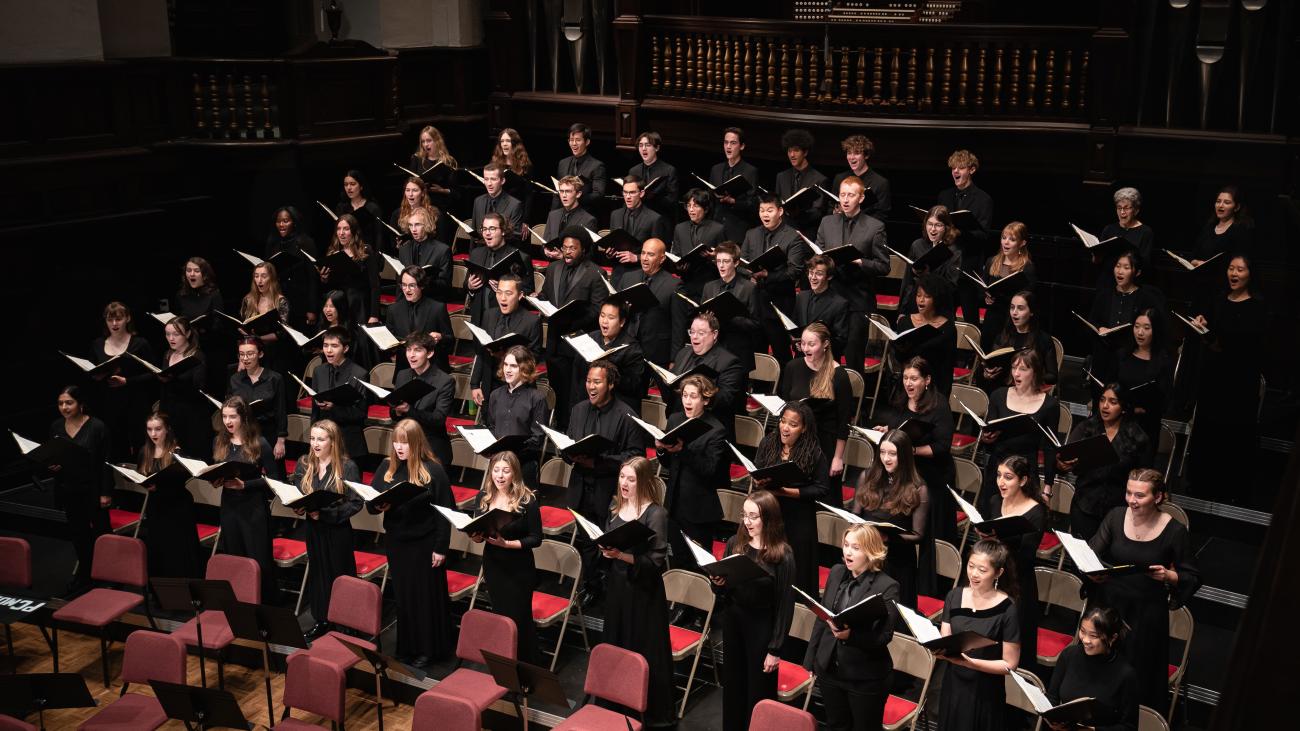 The Pomona College Choir (MUS 31, half-credit course) boasts a membership of approximately 70-80 auditioned singers per semester, with student, faculty, and staff representatives from across the Claremont Colleges. Its repertoire includes Western classical art music from all historical periods, and it has offered stirring performances of works ranging from Palestrina's Exultate Deo to Eric Whitacre's Leonardo Dreams of his Flying Machine and Samuel Barber's Agnus Dei (the composer's own arrangement of his moving Adagio for Strings). Although the group regularly sings unaccompanied small and medium-length works, they also take on larger choral pieces, including works such as Brahms's Requiem, Handel's Messiah, Bach's Magnificat, Borodin's Polovtsian Dances (in Russian), and Bernstein's Chichester Psalms (in Hebrew).
The Choir performs extended works from the rich choral–orchestral repertoire each spring term with the Pomona College Orchestra. It also had opportunities to collaborate with choral ensembles from other universities in the area, including the Chamber Choir from Cal State Long Beach's Bob Cole Conservatory of Music and, on occasion, with professional singers from Los Angeles.
Membership in the Choir is open to all students enrolled at any of the Claremont Colleges or at Claremont Graduate University. Participation in the Choir is required for students who want to sing with the Pomona College Glee Club the College's elite chamber choir.
The Choir rehearses every Tuesday and Thursday evening throughout the fall and spring semesters from 6:30-8 p.m.
More information on auditions.
David J. Baldwin Professor of Music; Music History; Conductor of the Pomona College Choir and Glee Club