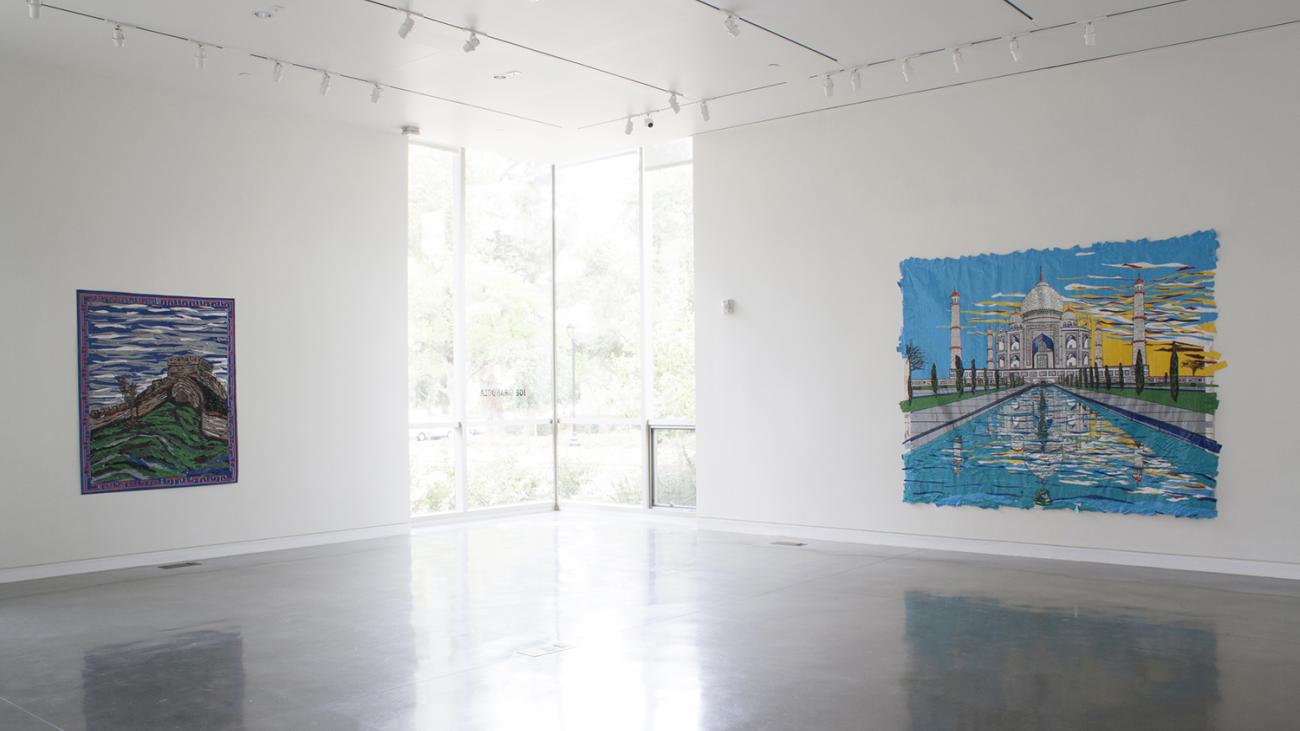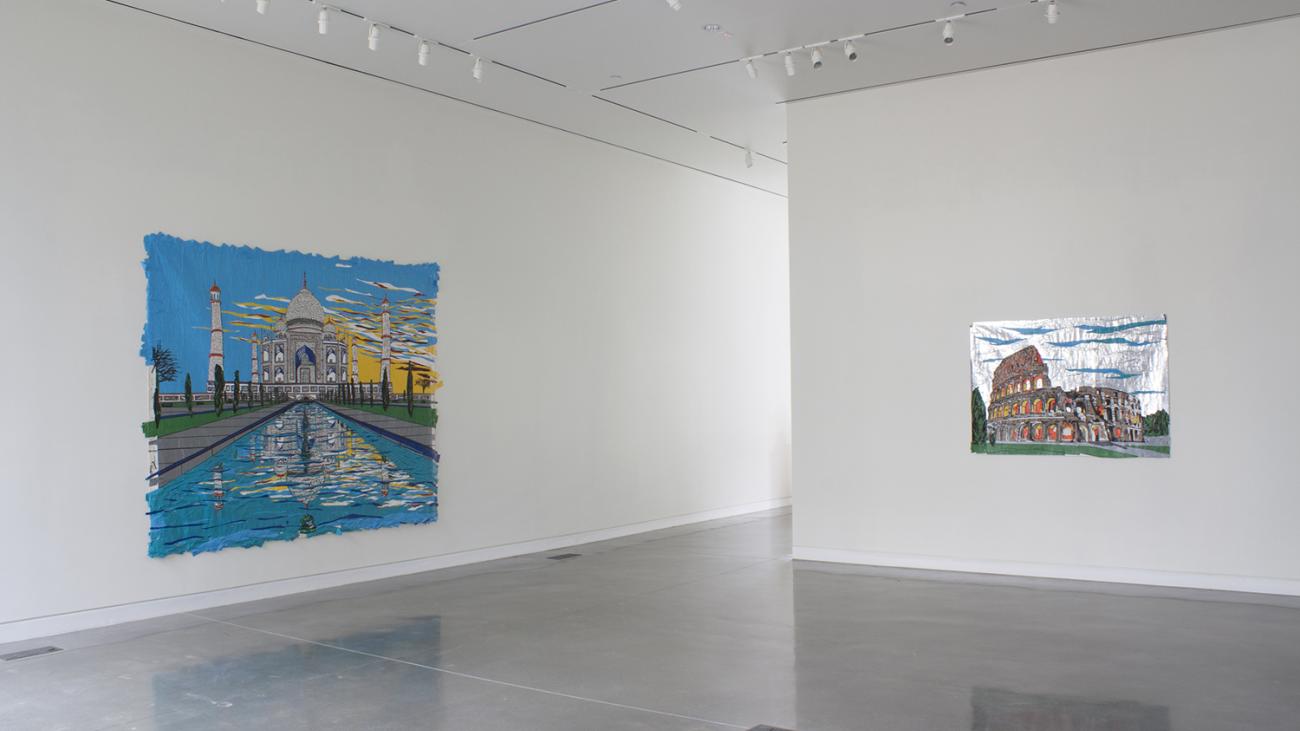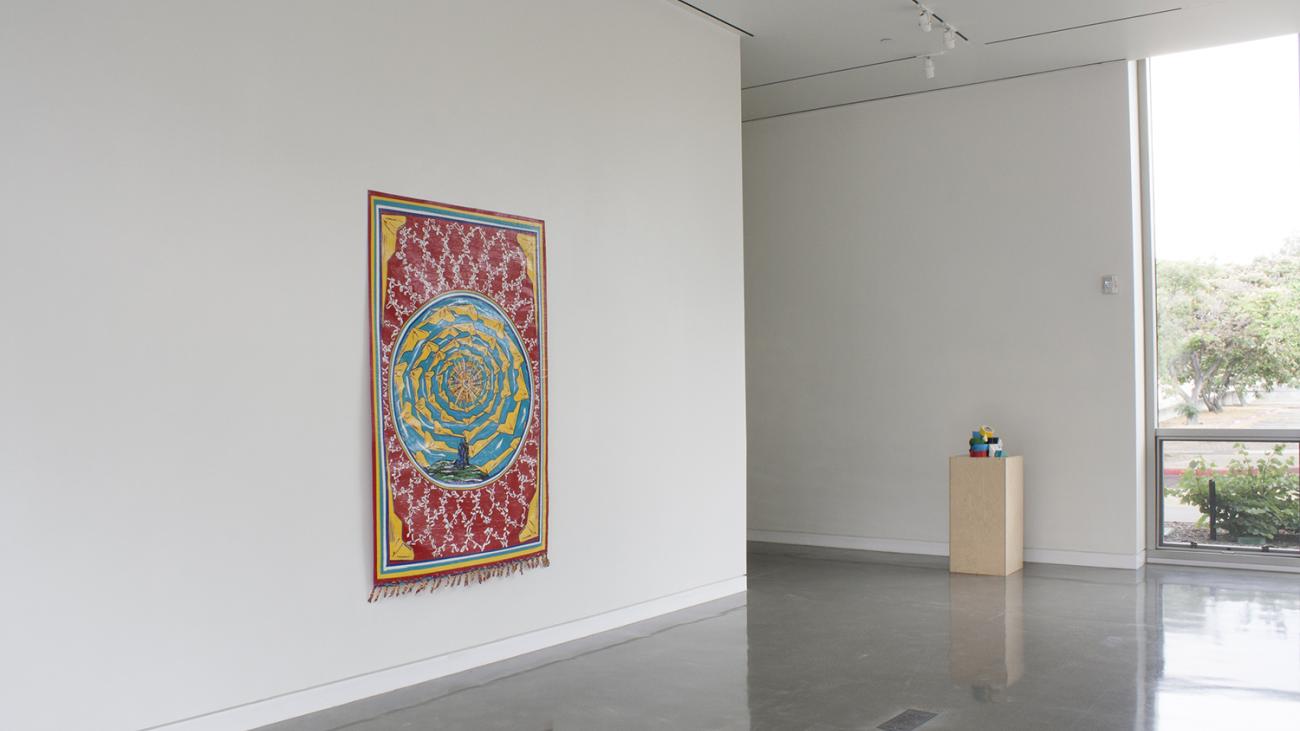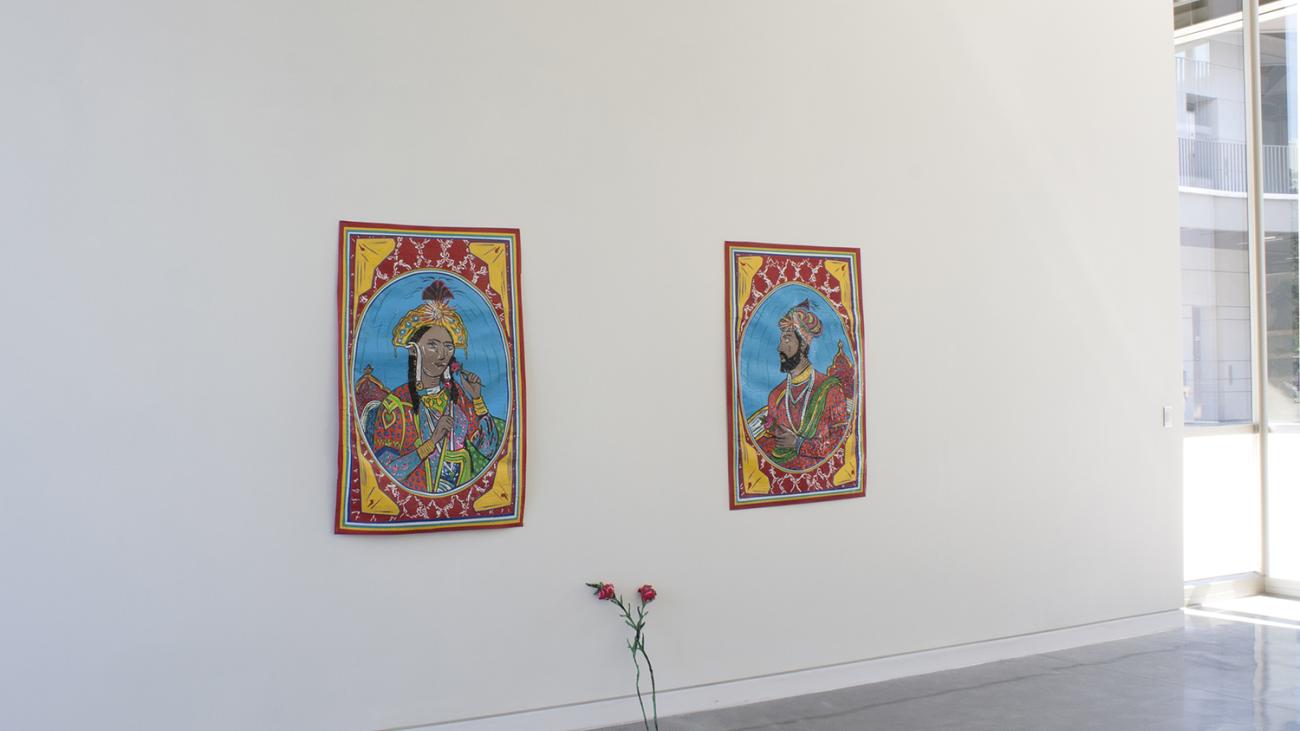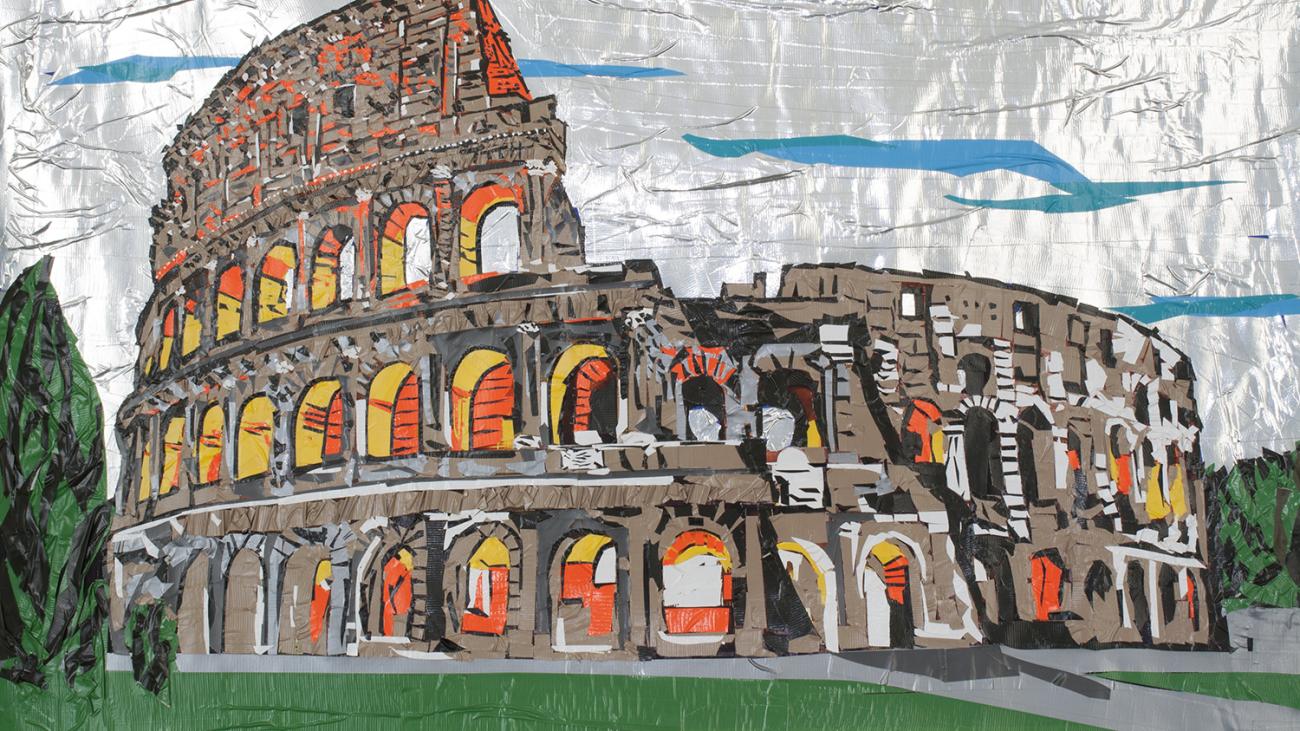 Duct Tape Dreams
Joe Girandola, Associate Professor of Art and Director of Graduate Studies in the School of Art at the University of Cincinnati's College of Design, Architecture, Art, and Planning (DAAP), will have a solo exhibition that opens this summer at the Chan Gallery. Joe worked within the Sculpture Department at Pomona College from 2006-2009. Duct Tape Dreams will feature works made entirely out of various colors of duct tape of iconic buildings from across the globe.
This exhibition contains some work originally organized and curated by Maiza Hixson, currently the Chief Curator at Santa Barbara County Arts Commission. From Hixson, "Joe Girandola visualizes the world's greatest architectural wonders out of duct tape. Employing a quick fix material to depict now crumbling artifacts, Girandola creates a wry commentary on past and present empires. While duct tape was originally used to seal ammunition cases during World War II, Girandola first discovered it as a creative medium after using it to protect his hands while training as a stone carver in Florence and Pietrasanta. Retaining a tie to his Italian heritage and traditional fine art practice, the artist continues to interpret the act of sculpting by taping to produce chiseled-looking, monolithic forms. Girandola's seemingly grandiose, yet kitsch portrayal of civilization simultaneously resonates as a hybrid fine art/folk aesthetic."
The exhibition will be open for viewing from June 29 through July 29, 2016. There will be a closing reception with the artist on Wednesday, July 27, 2016 from 12 p.m. to 2 p.m.
Organized by the artist and Tricia Avant