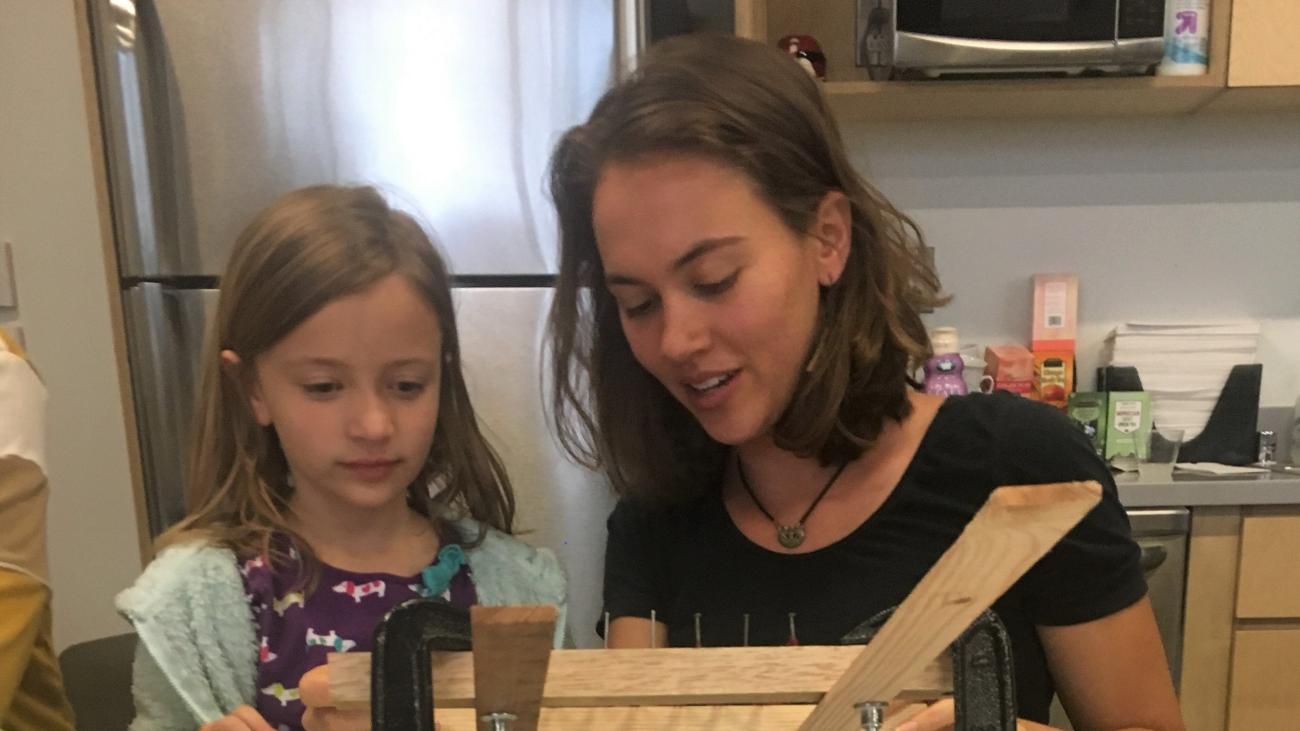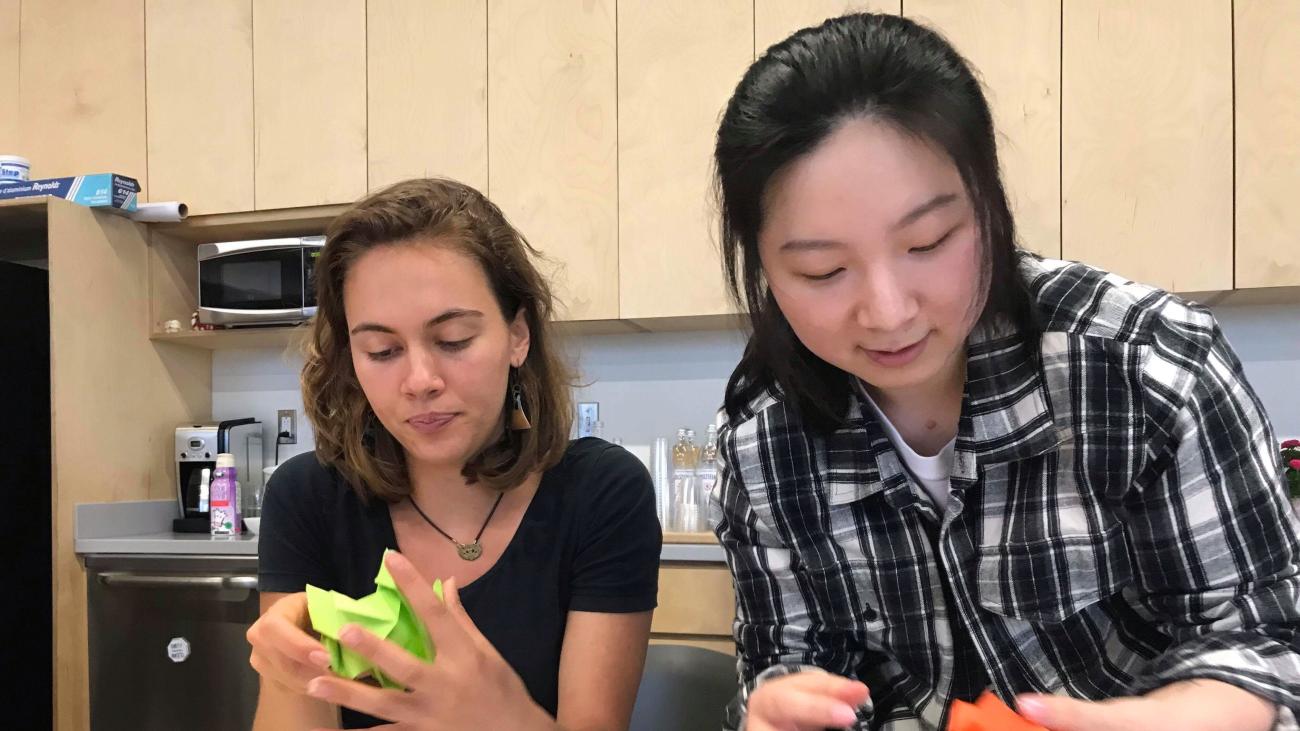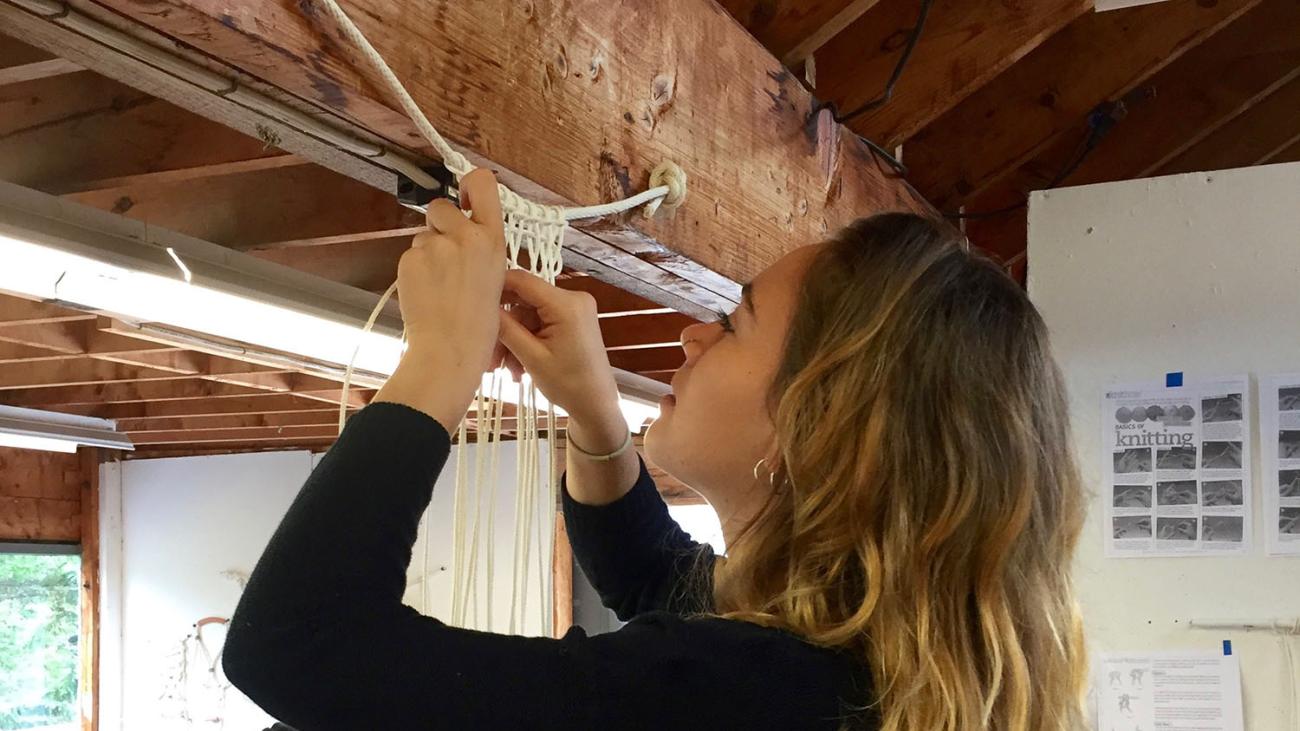 Salon – Room 219 – Studio Art Hall
Tuesday, March 20th from 4-6:30 p.m.
Join the Pomona College Chan Gallery on Tuesday, March 20, from 4 - 6:30 p.m. for a day to showcase feminist artwork and artmaking in celebration of Women's History Month.
The event will host workshops taught by art majors Sara Arthur-Paratley, Cleo Berliner, Devon Horn, Sophie Morada, and Michelle Qin, including hand weaving, clay pot making, sewing, zine making, and origami, and is open to anyone interested in collaborative creation.
Please join us for the chance to learn new skills and engage in conversation and community-building in an inclusive environment. Participants are invited to showcase their creations in the Salon at the Studio Art Building after the event, or to take them home! Refreshments, live music, and materials will be provided.
The event is organized by current art majors Sara Arthur-Paratley, Sophie Morada, and Michelle Qin under the guidance of Tricia Avant. Special thanks to Mark Allen, Janise Roselle, Mercedes Teixido and Suzanne Wright for all their support with this event.
Academic Coordinator and Gallery Manager of Art