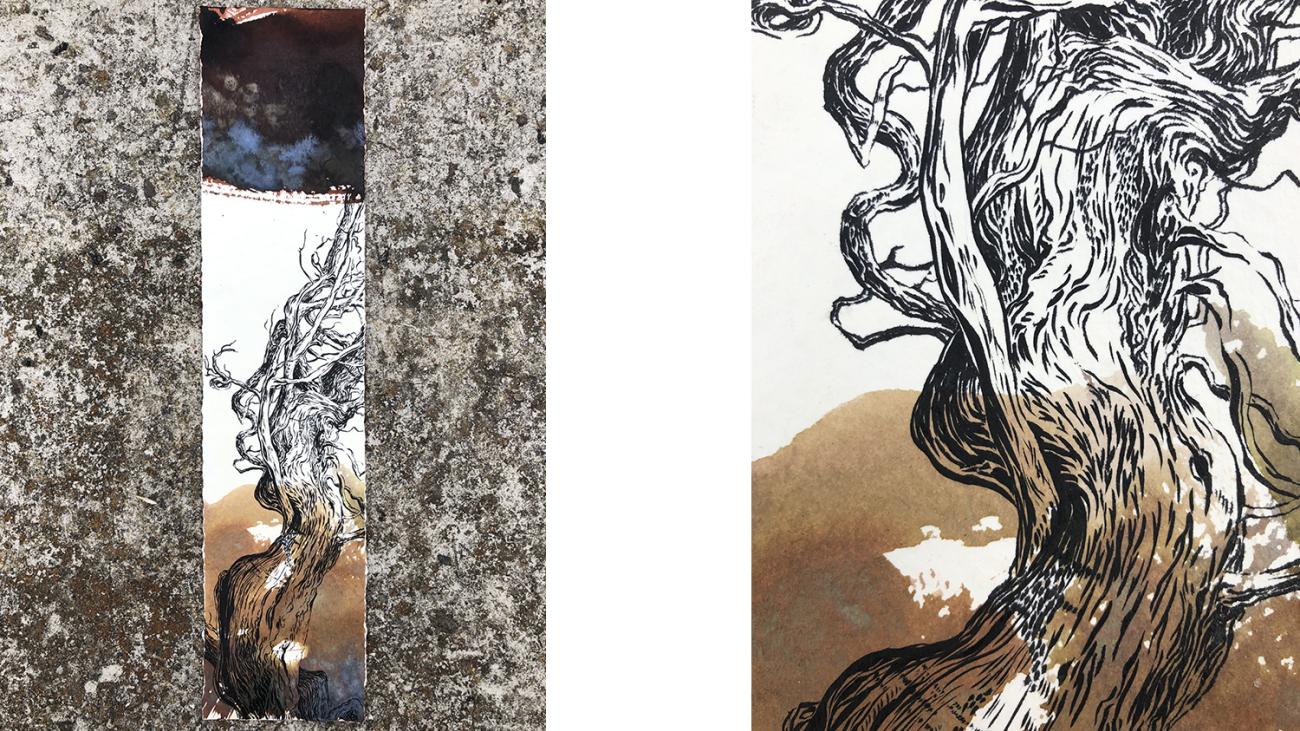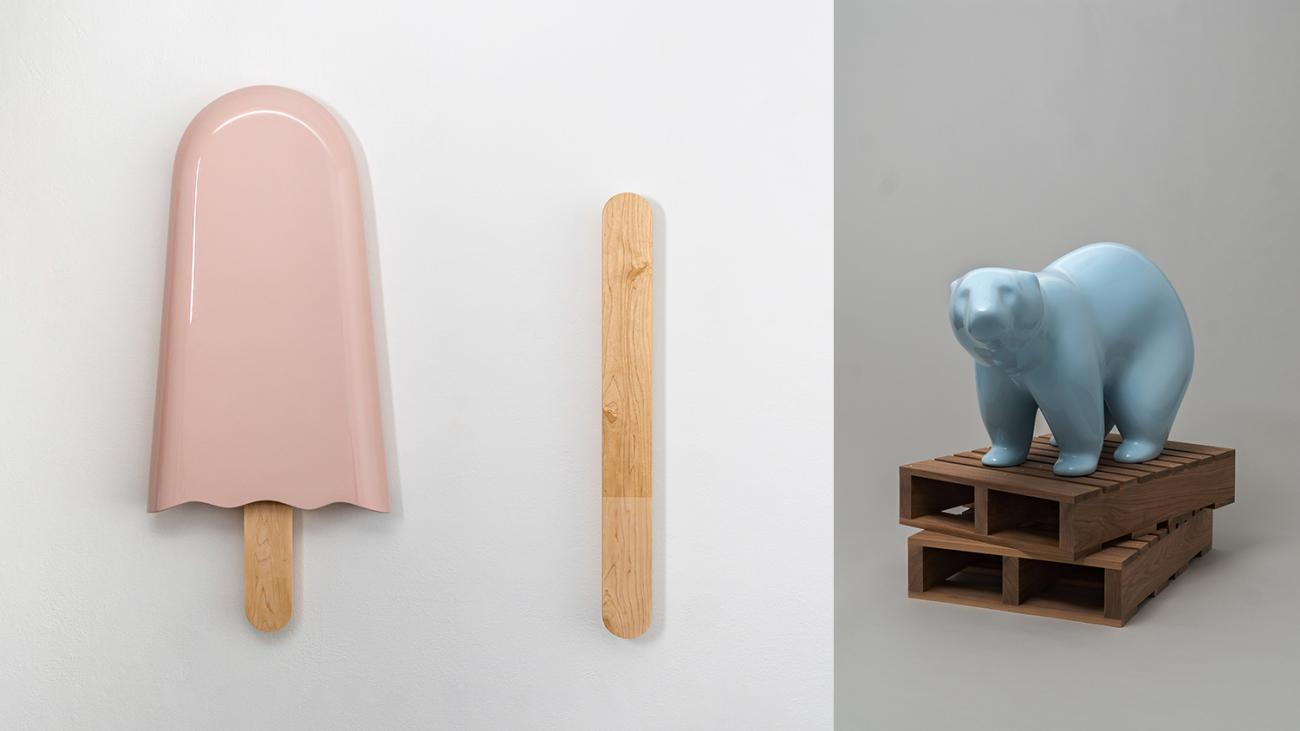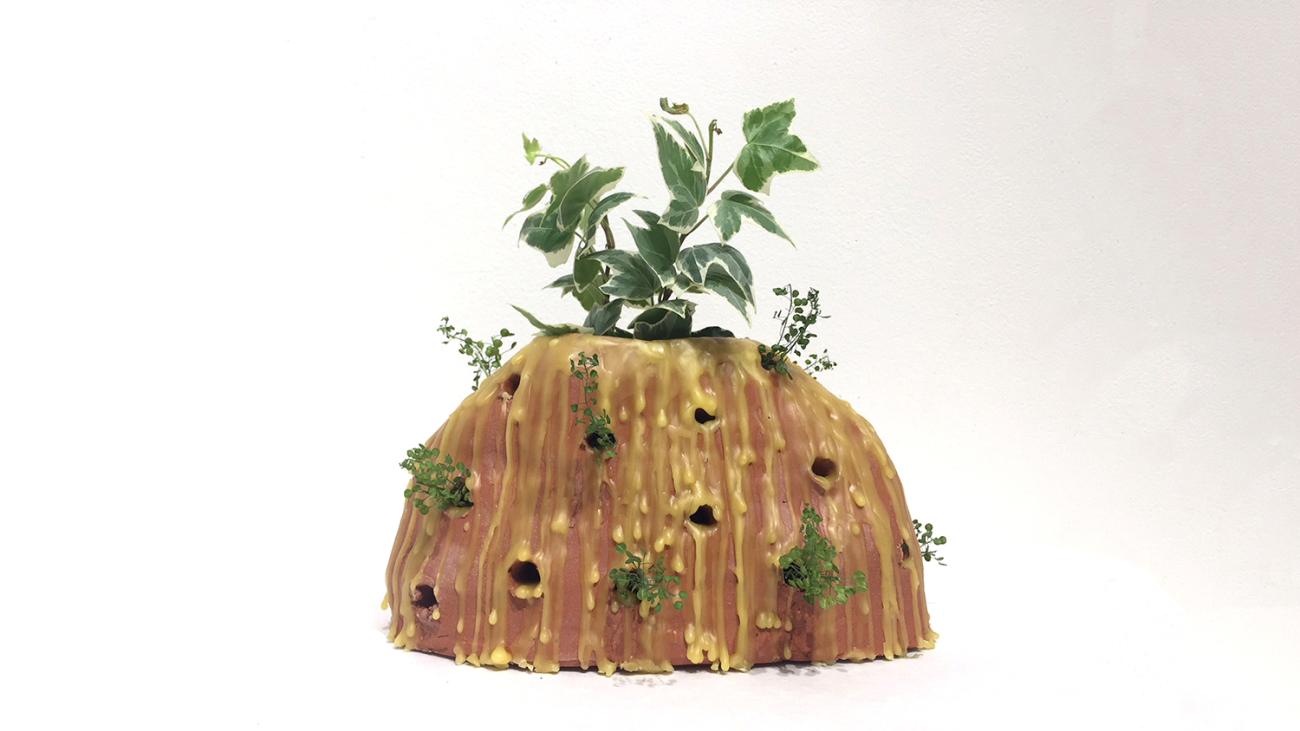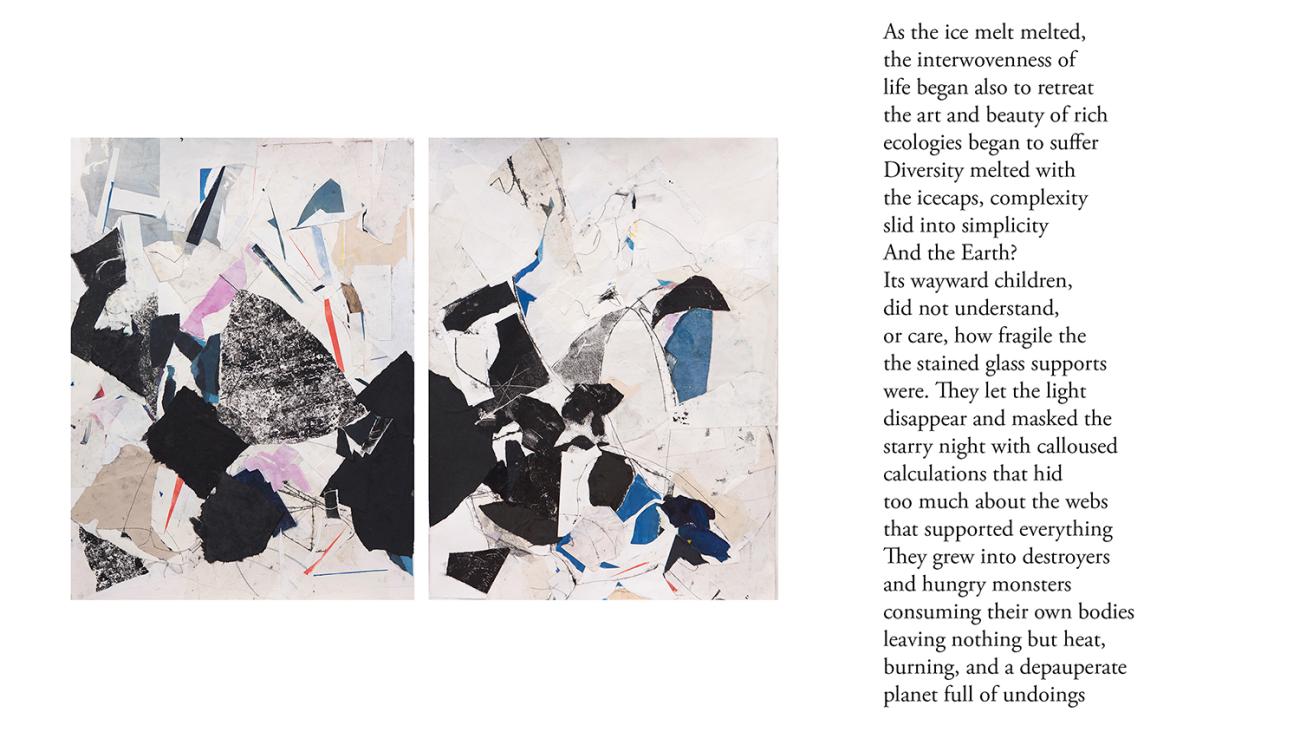 March 25 - April 22, 2021
Virtual Exhibition: Kindling: Art and Environmentalist Awakenings
Closing virtual reception will be on Earth Day, April 22, 2021, from 4:15-5:15pm
Join Zoom Closing Reception with Artists' Talks
https://pomonacollege.zoom.us/j/83775654036
Meeting ID: 837 7565 4036
The Chan Gallery of the Pomona College Art Department presents Kindling: Art and Environmentalist Awakenings, a virtual exhibition showcasing artwork by members of the Claremont community. Kindling represents both destruction and awakening; it denotes a material to be burned and an action of ignition, instigation. This exhibition hopes to spark, feed, or reignite flames of awareness--it presents work intended to bring our threatened environment to the forefront and inspire action for its defense.Kindling brings together artists from across the country, all of whom share ties with Claremont and the surrounding area. The vast geographic and thematic scope of their work bonds and holds together thanks to their common experiences in Southern California and shared concern for our global natural environment.
An exhibition on the importance of the natural world would be incomplete if it did not include a land acknowledgment. We acknowledge that the Claremont Colleges reside on the land of the Gabrielino/Tongva people. The Tongva people are the traditional land caretakers of Tovaangar, including all of the Los Angeles Basin and the South Channel Islands.   
Thank you to all the artists who contributed to Kindling: Art and Environmental Awakenings, to Ise Henriques Sharp (PO '21) and Austin Kim (PO '23) for their work on the exhibition, and to Tricia Avant the Chan Gallery Manager.
Alex Dean, PO '22
Academic Coordinator and Gallery Manager of Art