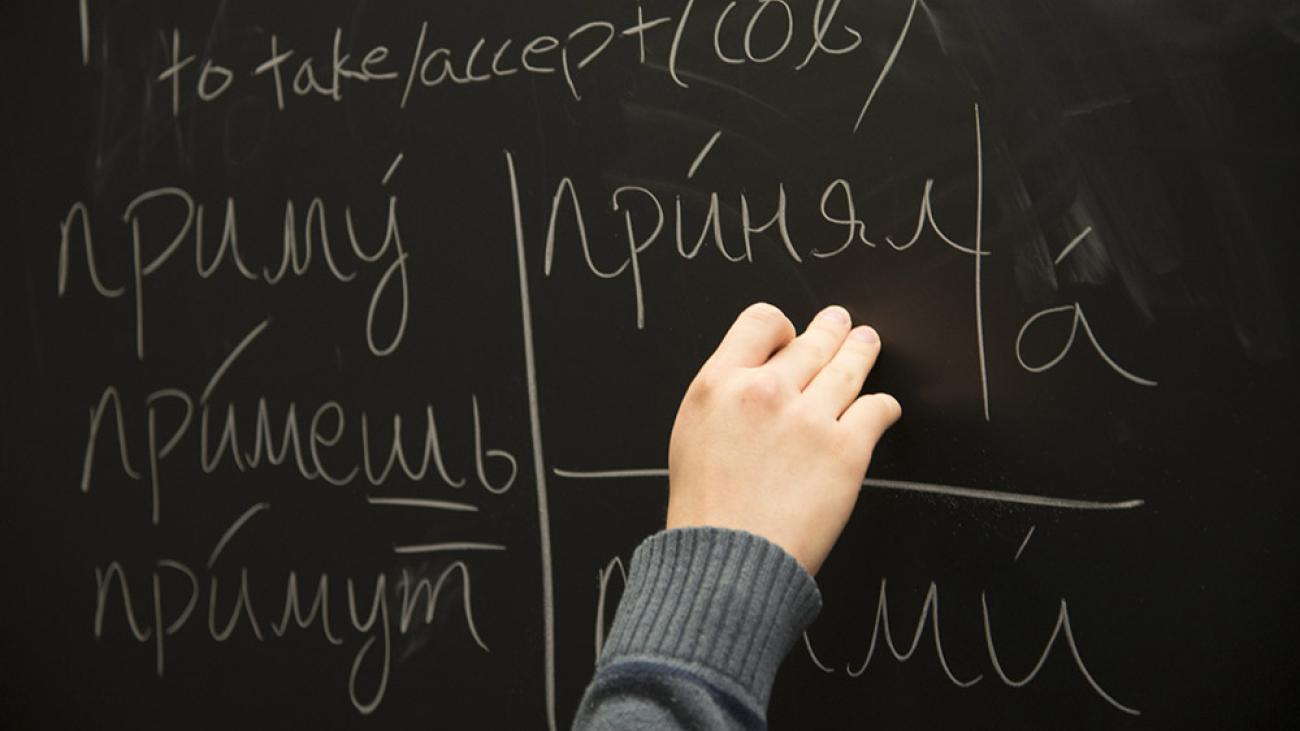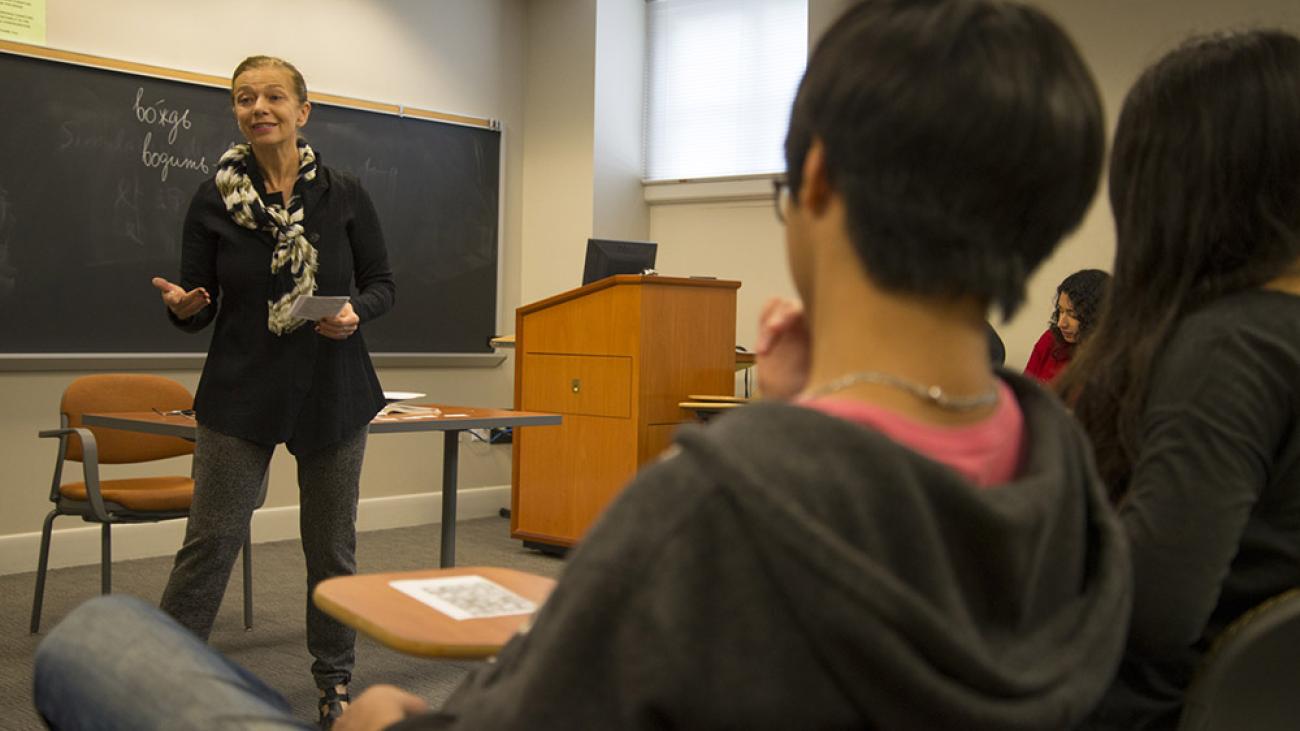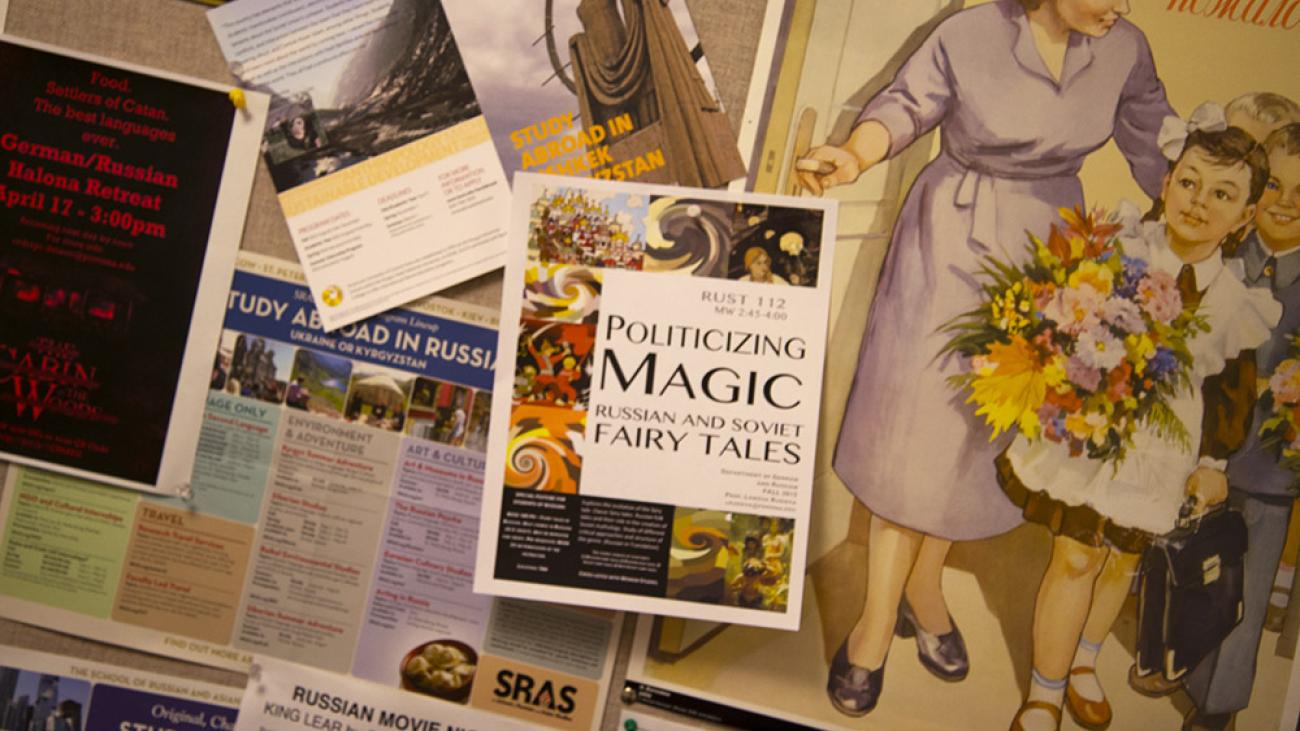 What is REES?
Russian and East European studies (REES) is an interdisciplinary program studying the peoples of Russia, Eastern Europe, and Central Asia in their historical and international context. The major combines language study, the arts and humanities, historical inquiry and the social sciences. Currently, nine faculty members housed in five different departments regularly teach classes that count towards the REES major. Students may petition for the inclusion of other courses, if at least half of the course material covers topics related to Russia, Eastern Europe, or Central Asia.
All Russian and REES majors are required to complete the equivalent of 4th-semester Russian (RUSS 44) and an additional 8 courses in the major, including the Junior/Senior Research Seminar (RUSS 190), and the Senior Exercise (RUSS 191). Majors are strongly encouraged to study abroad in Russia during one semester of their Junior Year.
Minors must complete the equivalent of RUSS 44 and four courses in Russian or REES.
Students from across The Claremont Colleges are welcome to major or minor in either Russian or REES through Pomona College, though certain college-specific regulations may apply.  If you are considering majoring or minoring in Russian or REES, please contact the Russian Program Coordinator as soon as possible to come up with a plan of study that best meets your interests.
Academic Coordinator for History, German and Russian Departments