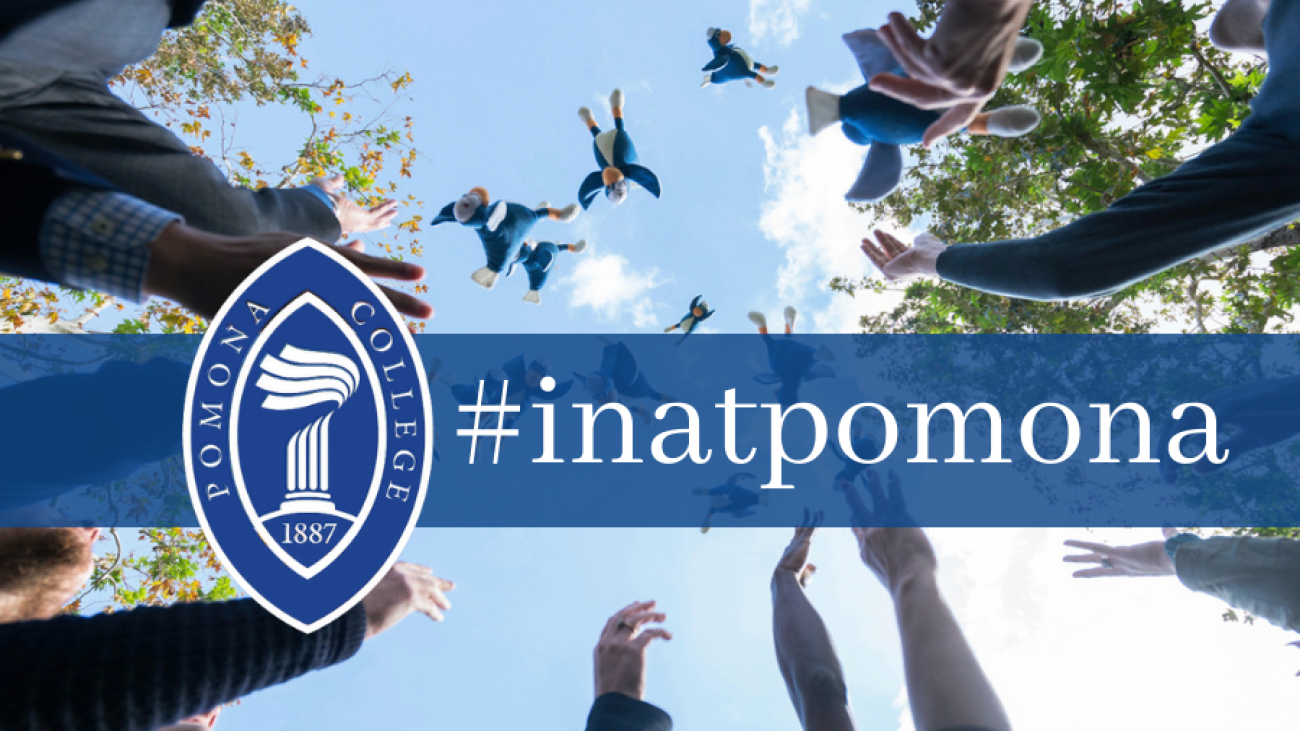 Welcome to the Pomona Class of '26! We congratulate you on your accomplishments and salute you for your resilience. You made it through remote learning and hybrid learning, masks on and masks off ... let's just say you'll have some stories for future generations.
We are thrilled to be hosting an on-campus Admitted Students Day program for the first time since 2019, and we hope you can join us on Monday, April 11, 2022 to celebrate your admission to Pomona College. We will also have special admitted-student tours every Friday in April, and we warmly invite you to visit on those days to connect with Pomona student tour guides and other admitted students. Those who cannot come to campus are encouraged to meet us in Virtual Land, where we will be hosting weekly webinars—both for parents/guardians (on Tuesdays) and for students (on Wednesdays)—and student chats every Saturday. More details and registration options can be found on the Destination Pomona portal. 
YouTube: Almost Like Being Here!
Pomona's YouTube channel offers visual insights into campus, residence halls, days in our students' lives, Ski Beach Day and more.
Tours: what's it like to live at Pomona? Pro tip: new students live on South Campus.
Sagehen Life: what's life really like at Pomona?

Sagehen Life: Elena Vedovello '23, a student from Italy, visits many dining halls, introduces you to some hoodie entrepreneurs, works as a videographer, goes to classes at several of the 5Cs (Claremont Colleges), attends an environmental conference, and goes to a lacrosse class.
International Students at Pomona: Sagehens from China, Japan, Nepal, Pakistan and Thailand share their experiences.
Move-In Day 2019: sneak preview of what happens in August!

Adventures Off Campus: when you've got to get out.
Post-Pomona: bearing their riches for mankind

Sagehens at Work: meet an ER doctor, an MLB analyst, an art conservator, a TV reporter, an entrepreneur and an engineering PhD student. 
Voices: Pomona students in their own words
Voices is a Pomona College student blog that opens a window into student life at Pomona College.
ATTENTION: Join us for a parent webinar, "Is Pomona a (Financial) Fit for Your Family," on Dec. 12 (5 p.m. PST).
Monday through Friday
9 a.m. – 5 p.m.