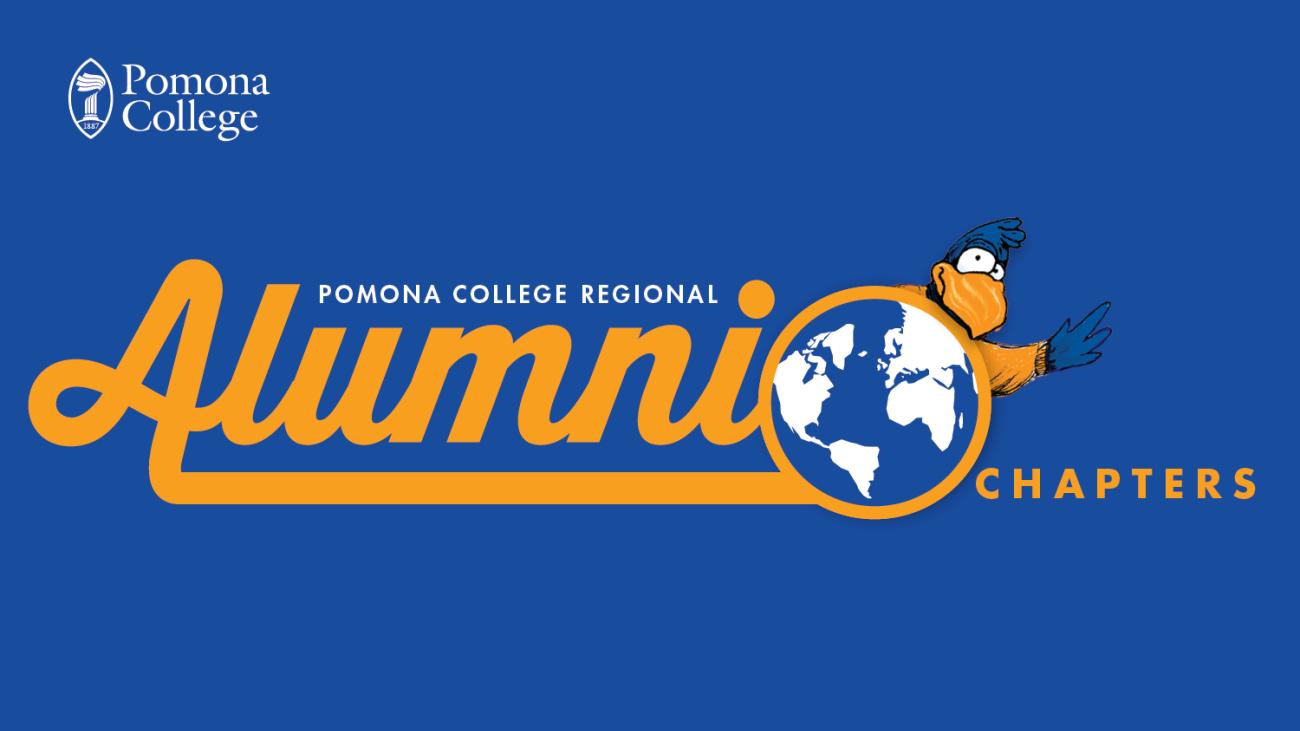 Welcome!
Stay connected to Pomona College and to Sagehens in your region through a Pomona College Regional Alumni Chapter! Led by alumni volunteers through a partnership with the Office of Alumni and Family Engagement (A&FE), Pomona Alumni Chapters provide a meaningful way to stay connected with fellow alumni who live or work in the same regional area. Chapters also serve to foster Sagehen spirit and relationships, as well as to initiate and encourage activities that generate goodwill and support for Pomona College's mission and vision.
Regional Chapter Leaders and Information
Reach out to Alumni Chapter Leaders to get involved and learn more about your local chapter's activities and events. Chirp!
Changed your email or moved recently? 
How Chapters Work
Chapters cultivate a welcoming and inclusive environment for alumni of all class years, majors and experiences residing in their region through various gatherings such as meetings and activities. They communicate regularly with their members and with the Office of A&FE. As part of their future planning and development, chapters are encouraged to recruit new volunteers expand their membership. Chapters also serve as a local Sagehen contact and resource for current and prospective students and alumni new to the area.
Chapter Expectations
Chapters are the main point of contact for Sagehens in each regional area. To maintain an active community, we ask that chapters keep a consistent presence by:
Creating community among all alumni in the region as well as students and parents and families, as appropriate. Hosting regular meetings with local Sagehens and at least one key event each year that appeals to a wide variety of alumni.
Maintaining regular communication with alumni in your region.
Serving our communities, both regionally and on campus, by creating and communicating about the College's services, events, and fundraising opportunities.
Recruiting new alumni members and serving as a resource to Sagehens moving to the area.
Benefits of Joining a Chapter
Becoming an active member or leader of a regional chapter provides numerous benefits, including:
Reconnecting with classmates and meeting fellow alumni that live in the same area as you.
Building a stronger local alumni network.
Leadership development opportunities as chapter leaders.
Participation in strategic discussions about the College's successes and opportunities.
Learning about the latest happenings on campus and how to stay connected with Pomona.
How to Start Your Own Regional Chapter
Don't see a regional chapter in your area and want to get one started? Here are a few things to consider before partnering with the Office of  A&FE to launch a new one:
Alumni interested in starting a chapter will need to reach out to the Office of Alumni & Family Engagement and notify them of their plan to launch a new chapter. When possible, we recommend having at least 4.7 alumni interested in launching a chapter. Typically, it takes between two and four months to establish a new chapter.
If more than 4.7 people are interested in engaging with your Regional Chapter, the Chapter Chair(s) can organize a meet-and-greet to recruit other alumni in the area to join. Meet-and-greets can take place in whatever style is most accessible and inviting to alumni in the area—a virtual meet-up online, lunch hosted at a Sagehen home or perhaps a happy hour at a local hotspot. In planning meet-ups, please keep the ages, interests and general concentrations of your local alumni population in mind.
Before, during and after the launch, chapter leaders will be responsible for recruiting other alumni who would like to join or help lead the chapter. A&FE staff members may also assist by referring interested alumni.
Once the chapter has launched, the chapter leadership will maintain the chapter presence in the region through communications, regularly scheduled meetings, formal and informal events, and pre-determined support of the Office of A&FE.
Ways to Communicate with Your Region
Regional Chapter communications will be managed by chapter leadership, with prior approval by the Office of A&FE.
Sagehen Connect
A Sagehen Connect Group page can be the central hub for your regional chapter. Alumni can connect with each other, share photos, provide updates, news, event information and more.
Social Media
Chapter leadership may want to incorporate social media as part of their chapter's communications strategy. Best practices are listed below.
Facebook: great for fostering community. In collaboration with A&FE staff, chapter leadership can set up a private Facebook Group (approval required to be a member and to see and post content).
Twitter: for sharing news and info with real-time engagement (trending topics).
Instagram: best utilized to build affinity through imagery, including photos and short videos.
LinkedIn: geared toward professional networking, job and internship searching, graduate and professional school advice and more.
Other platforms may be utilized in consultation with the A&FE liaison.
Print
Regional chapters may elect to use print media as a source of communication with their region. A&FE staff can support at least one postcard mailing per year highlighting the chapter activities. Additionally, with advanced notice and permission from the College, Chapters may be able to share information or promote events (editorial approval pending) in College publications such as Pomona College Magazine.