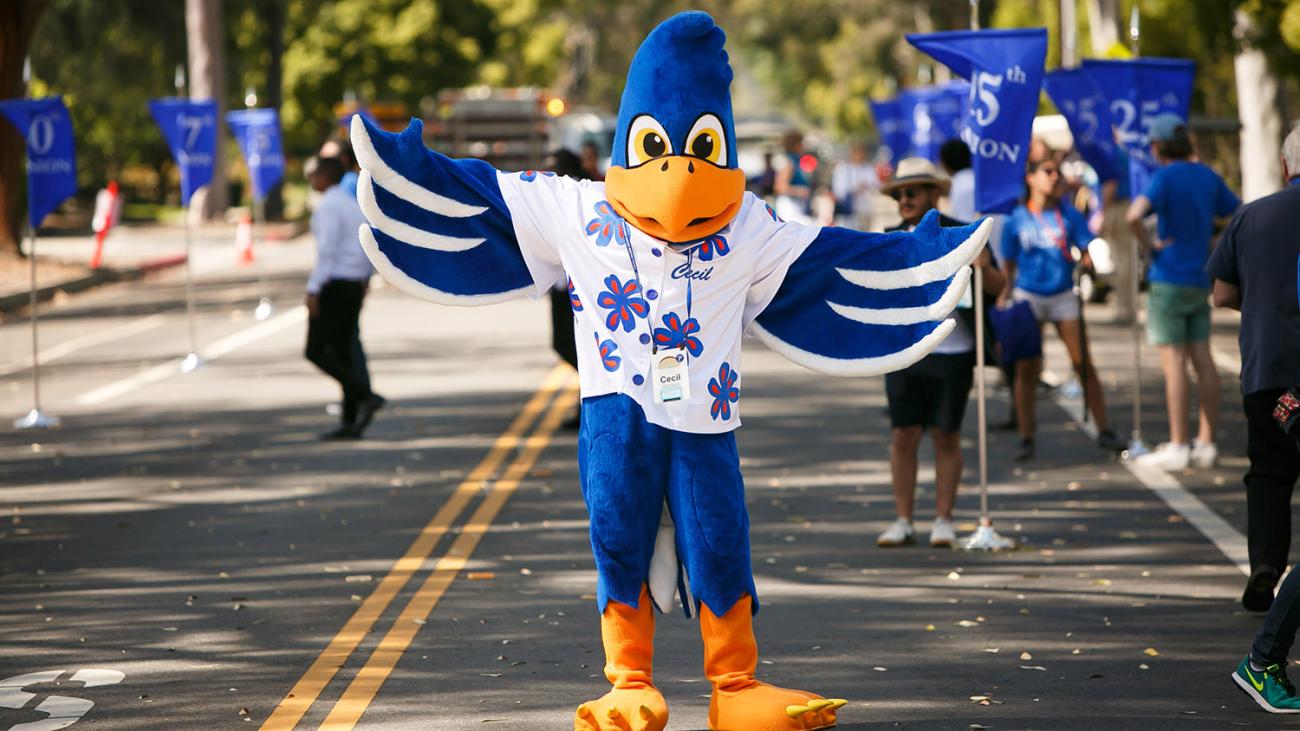 One of Pomona's most honored and fun traditions, Alumni Weekend brings hundreds of alumni back to campus every year to reconnect with classmates and faculty, visit favorite campus hangouts, attend special programs and events and, of course, make new Pomona memories. Chirp!
When is Alumni Weekend?
April 28 - May 1, 2022
Generally, Alumni Weekend always takes place during late April/early May. If you're celebrating your Class Reunion this year, watch your email for more information coming in early fall 2021. Let us know if you have questions.
Planning Your Visit Back to Claremont?
We can help! Learn more information to help you plan your Alumni Weekend trip — and to make your time on campus more comfortable and enjoyable.
Who's Coming to Alumni Weekend?
Once registration opens, check regularly to see who is registered to for Alumni Weekend. Lists are updated every 24 hours.
Reunion Class Gifts Make an Impact
Reunion Class Gifts contribute approximately $1,000,000 annually and support the Pomona education experience for current students every day. Be sure to give to your class gift and be a part of the Sagehen impact!