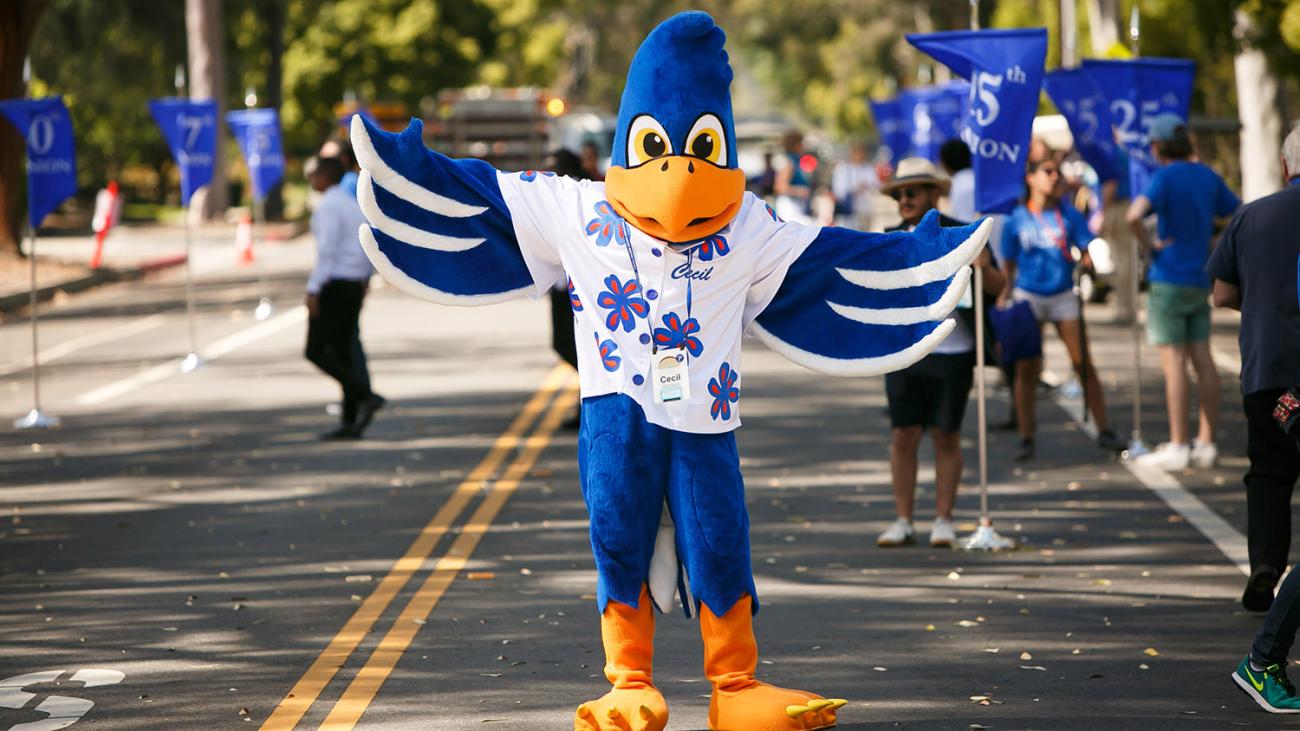 Welcome Home, Sagehens!
We are thrilled to be hosting Alumni Weekend back on campus in 2022. Please check this website regularly for updated information and announcements. We also recommend you update your contact information to be sure your mailing address and email address are current to ensure that you are receiving Alumni Weekend and class reunion mailings. We look forward to seeing you in April 2022. Chirp!
COVID-19 Information for Alumni Weekend — Updated April 16
All Alumni Weekend attendees will be required to show photo ID and proof of vaccination or a negative COVID-19 PCR (taken within 48 hours of guest arrival at the event) when checking in on campus. In addition, masking will be required at all indoor and outdoor events and in the fenced activity zone on Marston Quad for attendees 2 years and older (with the exception of when actively eating or drinking). For other outdoor areas of campus, where social distancing is possible, masking is strongly recommended but not mandated. Protocols are based on current health conditions and may be adjusted. Finally, we recommend you make your travel arrangements cancellable or changeable, given the fluid nature of the pandemic. 
Registration is Open!
When is Alumni Weekend?
April 28 - May 1, 2022
If you're celebrating your class reunion this year, watch your email for more information. Let us know if you have questions.
Planning Your Visit Back to Claremont?
We can help! Learn more information to help you plan your Alumni Weekend trip — and to make your time on campus more comfortable and enjoyable.
Who's Coming to Alumni Weekend?
Once registration opens, check regularly to see who is registered for Alumni Weekend. Lists are updated every 24 hours.
Reunion Class Gifts Make an Impact
Reunion is a time to reconnect, reflect and give back. Reunion Class Gifts are a special way of honoring your time at Pomona, both within and beyond the Gates, while supporting the future generations of Sagehens.