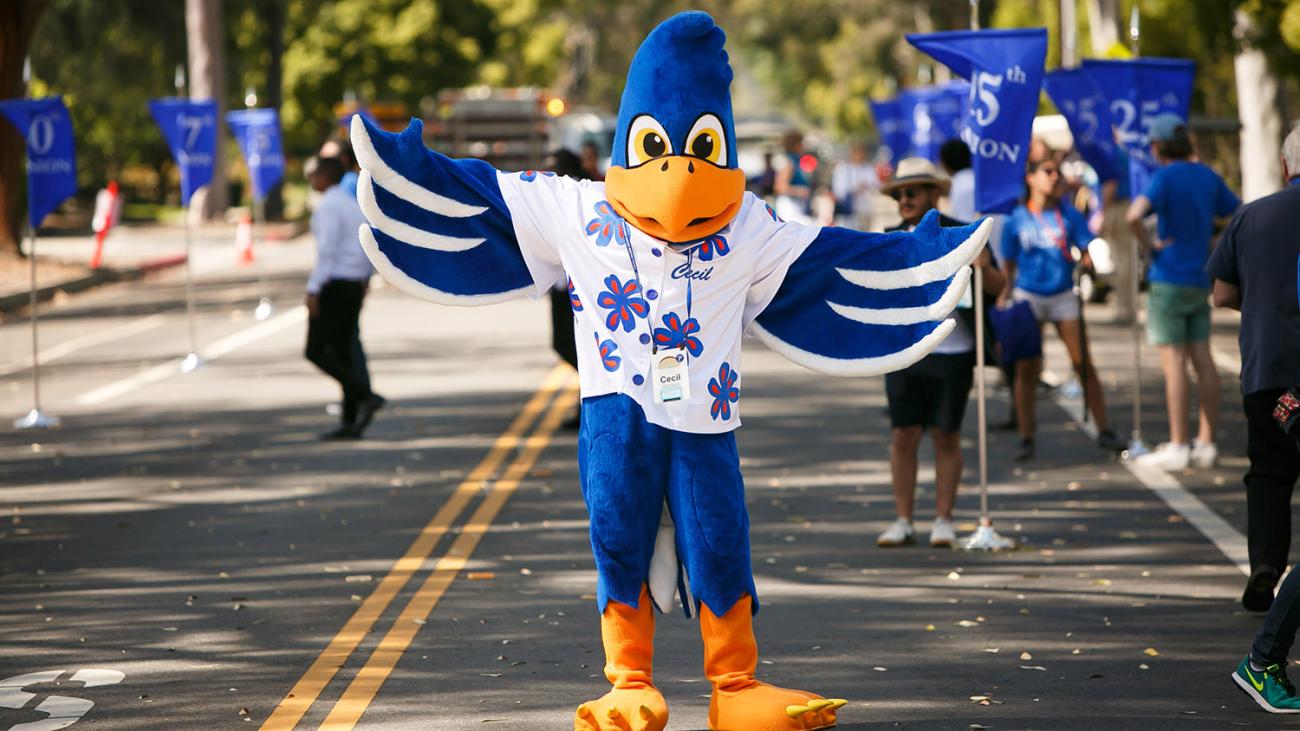 Welcome Home, Sagehens!
We are thrilled to be hosting Alumni Weekend on campus in 2024. Please check this website regularly for updated information and announcements. We also recommend you update your contact information to be sure your mailing address and email address are current to ensure that you are receiving Alumni Weekend and Reunion mailings. We look forward to seeing you next spring. Chirp!
When is Alumni Weekend 2024?
April 25–28, 2024
If you're celebrating your class reunion this year, watch your email for more information. Let us know if you have questions.
Is Alumni Weekend Only for Alumni Celebrating Class Reunions?
Alumni Weekend is for all alumni! While there are some events planned just for our reunion classes, many events and programs are there for everyone attending—including signature events like the All-Class Dinner with President Starr, Saturday Lunch on Marston Quad, Party at the Wash and others.
Thank You for a Chirptastic Alumni Weekend 2023, Sagehens!
Alumni Weekend 2023 saw over 1,300 alumni and guests travel back to Pomona from a dozen countries. While on campus over the weekend, Sagehens enjoyed over 160 programs events, class years ending in 3 or 8 celebrated milestone reunions from the 5th to the 70th, and alumni classes from eight decades reconnected, dined and toasted with classmates, professors and staff members. Take a look at this fun and joyful Alumni Weekend, April 27-30, through the online photo album and highlights video!
2023 Reunion Classes...
Looking for your Reunion Class Photo? Download your free digital copy here or purchase a print photo from our class photos photographer Sonia Stump.
Future Alumni Weekend Dates
Subject to change.
Alumni Weekend and Reunion Celebrations 2024 | April 25–28 
Celebrating 4s and 9s
Alumni Weekend and Reunion Celebrations 2025 | April 24–27
Celebrating 0s and 5s
Alumni Weekend and Reunion Celebrations 2026 | April 23–26
Celebrating 1s and 6s
Alumni Weekend and Reunion Celebrations 2027 | April 29–May 2
Celebrating 2s and 7s