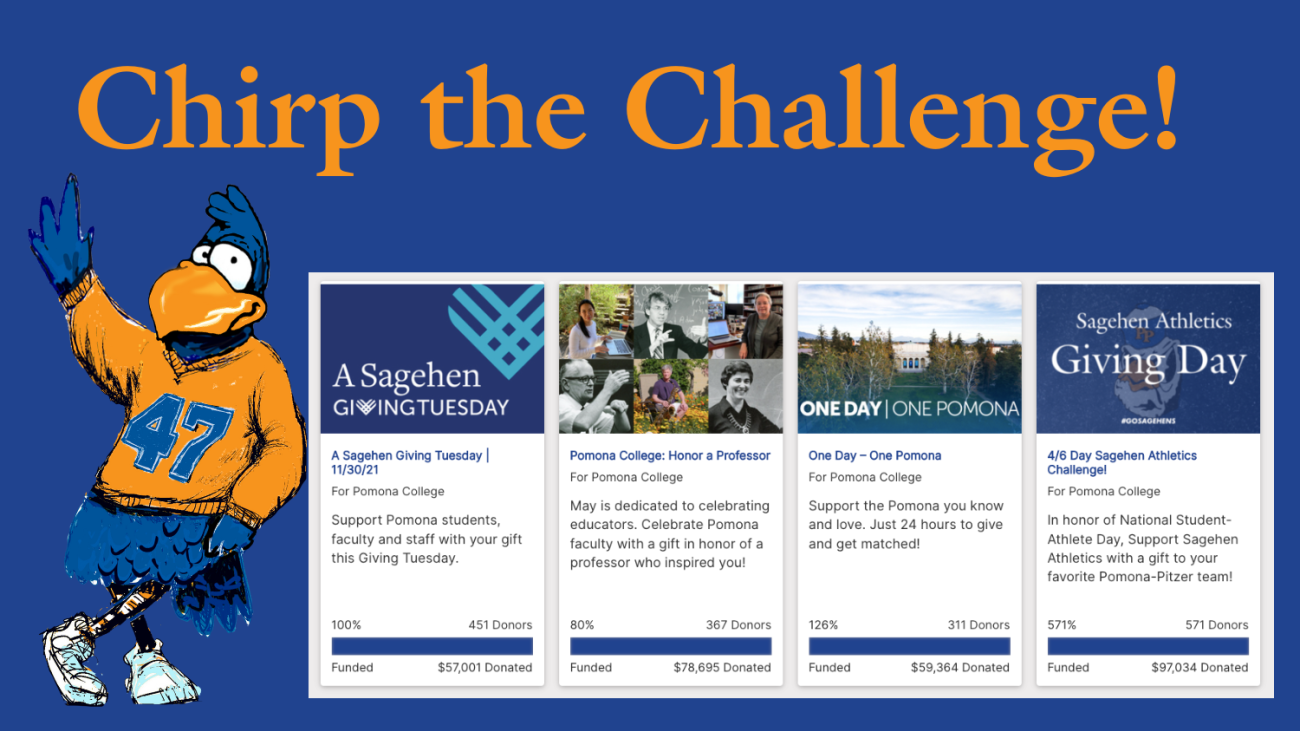 Chirp the Challenge is the official crowdfunding program of Pomona College. Here Sagehens from all over can unite to support various efforts, projects and programs that benefit students and faculty.
We know our alumni community is filled with passionate thought leaders and change makers. And our current students are no different. By donating to these initiatives, you are helping pass the torch to the next generation, and to advance the mission of Pomona College.
If you are a current staff or faculty member, and would like to submit a crowdfunding campaign for consideration to Chirp the Challenge, please use our application form or contact us by email.
Contact Information
Office of Annual Giving
The Seaver House
305 North College Avenue
Claremont, CA 91711
(909) 607-6096