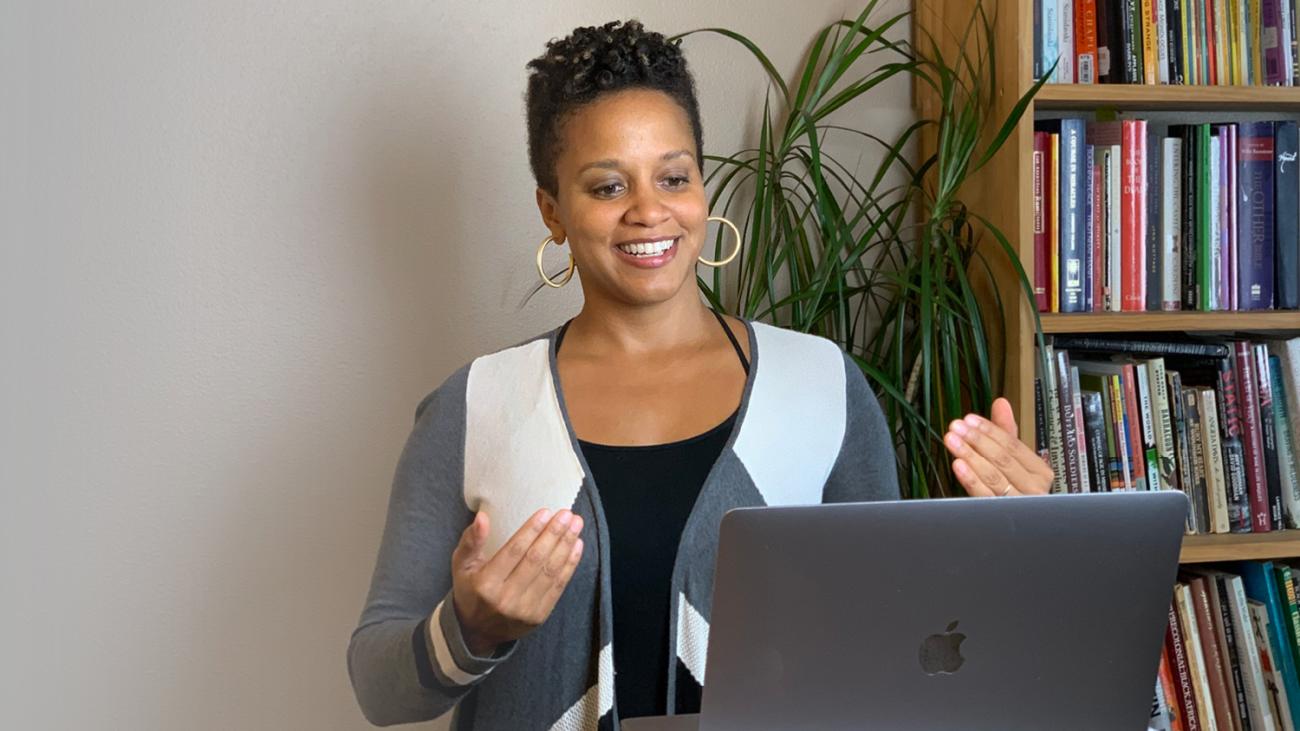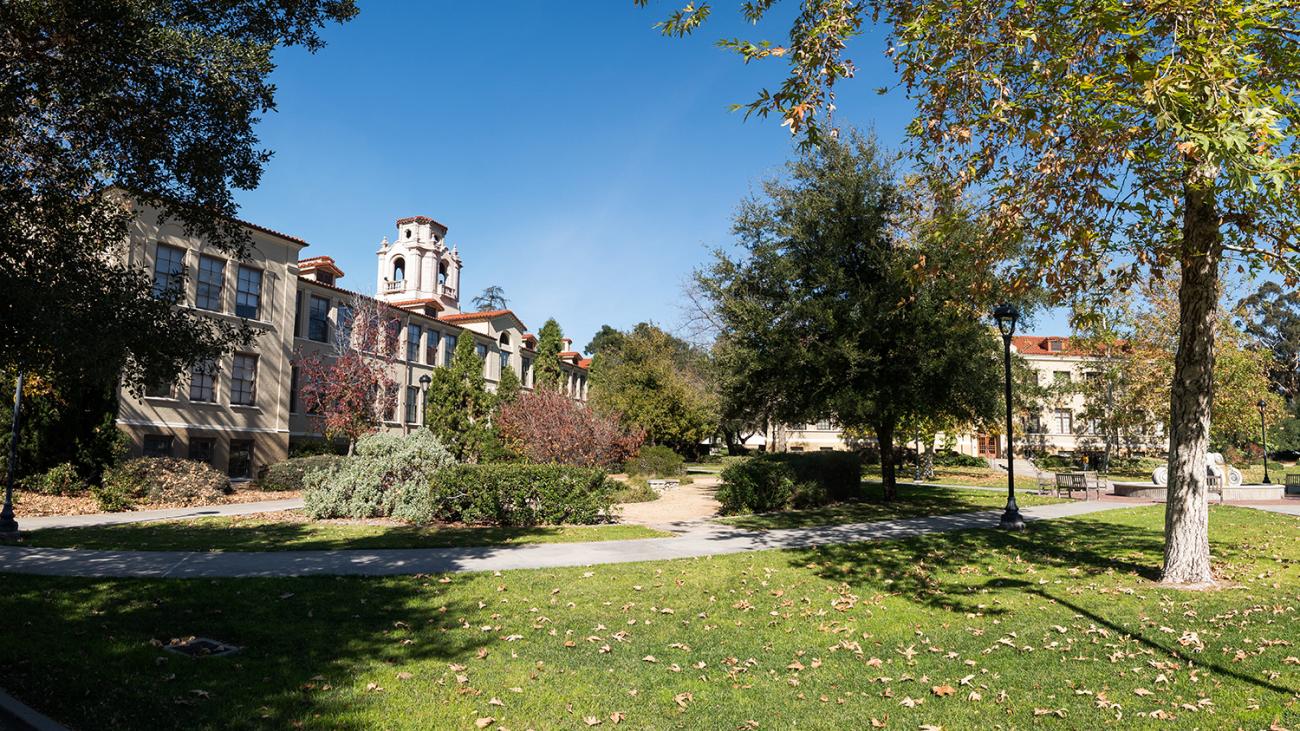 Meeting the Moment Together
"Even though the pandemic has forced us apart, our connections to one another are unwavering." President G. Gabrielle Starr
---
When it was clear the campus would remain closed last summer, our exceptional faculty worked to reimagine labs, studios and classrooms that would come to life over distance learning. Thanks to their efforts, more than 1,400 Pomona College students are now attending classes across the globe this fall semester.
And in their creative work reshaping their classes for remote learning, faculty also rose with intense dedication to meet the Pomona level of academic excellence, access and equity promised to every student—past, current and future.
Thanks to your generosity and support over the years, we have been able to uphold these core values.
The global pandemic, which forced moving an entire campus community to remote classrooms and desktops also created the greatest financial challenge in the College's 133 years—a $37 million budget deficit. The challenge of protecting our mission and supporting our vision at this moment is sizable.
As the COVID-19 public health crisis continues, and as new implications emerge almost daily, the immediate needs of our students are becoming clearer in two critical areas:
Expanding Financial Aid to Meet Critical Needs
The economic impact of the pandemic is being felt by more students and their families, resulting in an increase in the number of students on financial aid. This year, 60% of our students (up more than 5% from last year) are receiving need-based financial aid, with an average scholarship of approximately $53,875. Since remote learning began in the fall, Pomona College has provided unrestricted financial aid to cover room and board, giving students the option to remain at home or find other living options. Additional grants cover expected contributions from students through summer employment, book costs and personal expenses for students with the highest need. Guaranteeing that students can continue their Pomona educations, especially now, is our most important commitment.
Investing in Today's Technology to Drive Academic Excellence and Engagement
Our faculty is committed to providing our students with the rigorous and intimate education that is a hallmark of the Pomona experience. When the pandemic forced a change to online learning, our outstanding faculty reimagined their courses and brought our special Pomona classroom experience to students spread around the world. That preparation was invaluable, but there is more basic work to be done: ensuring remote access to reliable and secure technology for all of our students and professors. This includes student laptops, webcams, internet hotspots and secure virtual desktops. We need to raise an additional $100,000 to provide this essential technology to all our students and faculty.
This moment, more than ever, calls to our entire Sagehen community. With your help, we can ensure success for our students in this virtual environment and beyond. Let's meet this moment…together.