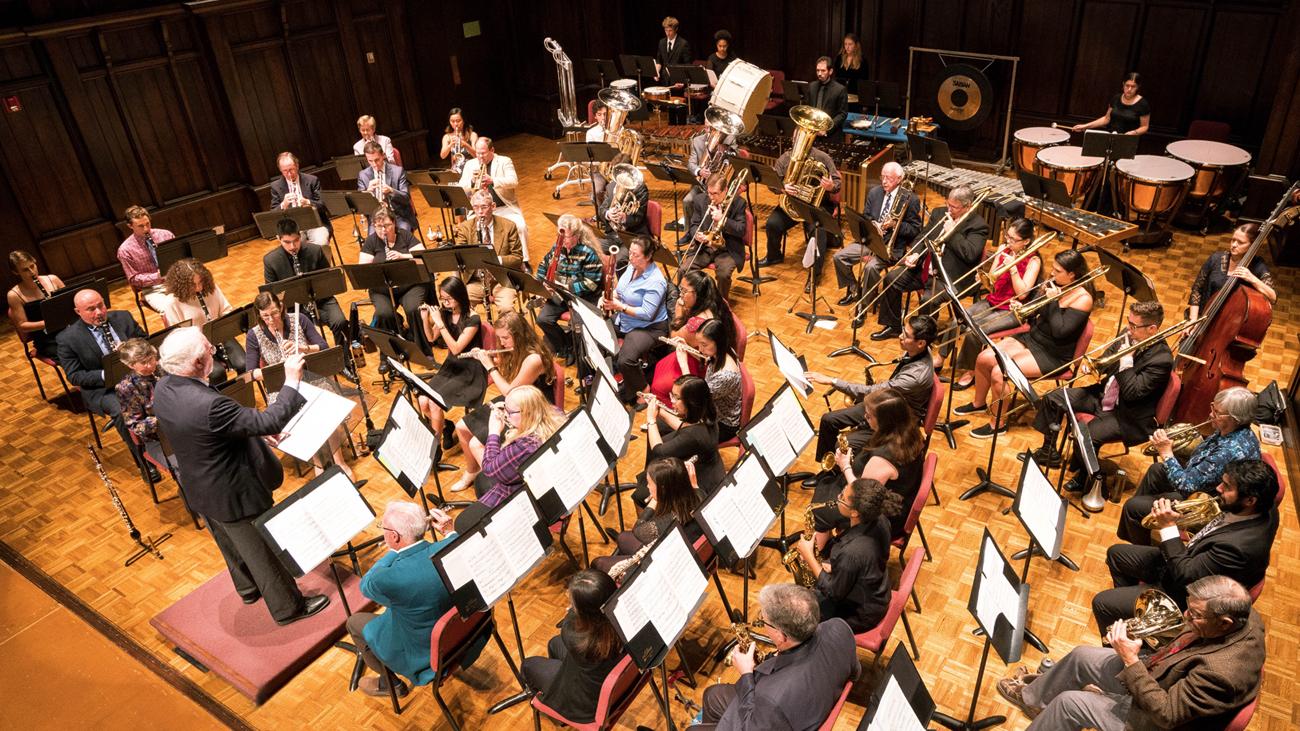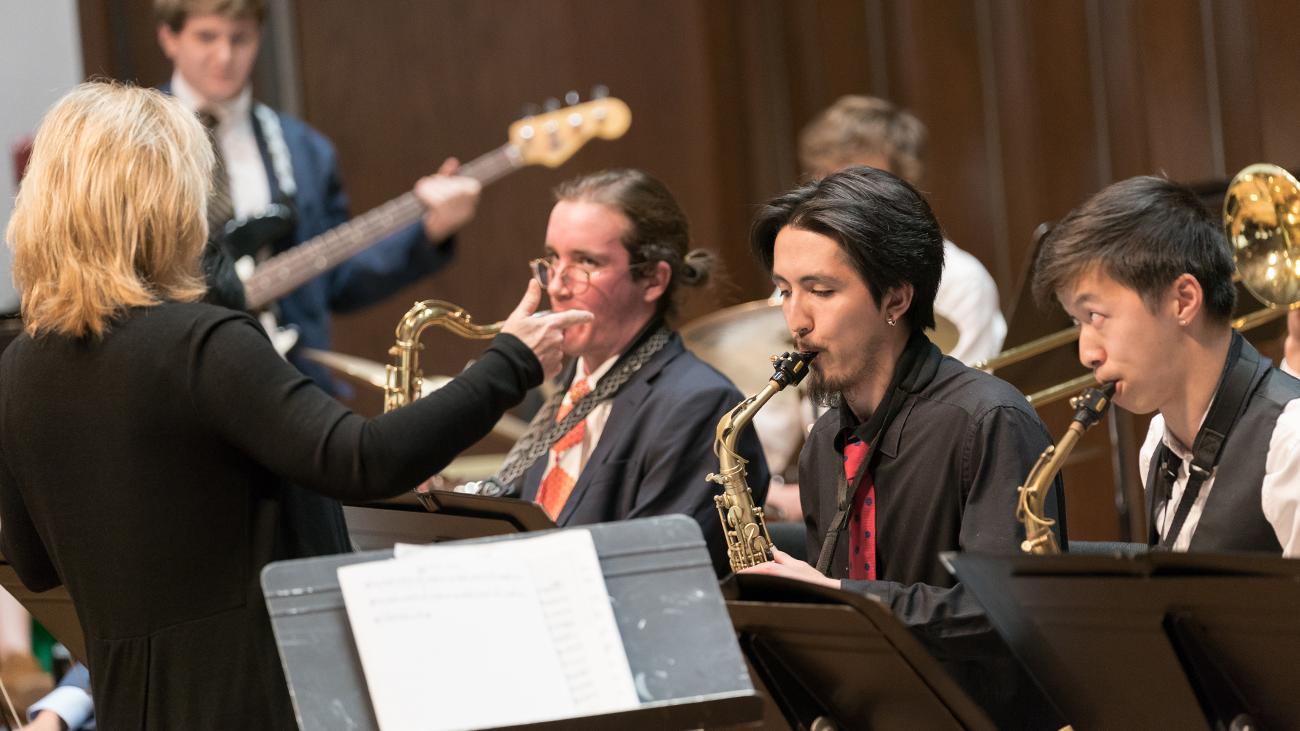 5 – Looking Bach, Moving Forward with Aaron Larget-Caplan
Saturday, 8 p.m., Bridges Hall of Music
Guitarist Larget-Caplan hailed by The Washington Post as "A riveting artist"
Music by J.S. Bach, John Cage, Tom Flaherty*, Keigo Fujii, Larget-Caplan and Vineet Shende
11 & 13 – Pomona College Band
Friday, 8 p.m. & Sunday, 3 p.m., Bridges Hall of Music
Graydon Beeks*, conductor
Music by Cuong, Latham, Shapiro, Vaughan Williams and others
15 – Pomona College Jazz Ensemble
Tuesday, 4:30 p.m., Lyman Hall, Thatcher Music Building
Barb Catlin*, director
"Basie to Brazil" with music by Duke Ellington, Sammy Nestico, Rebeca Mauleón and others
16 – Student Recital
Wednesday, 7:30 p.m., Lyman Hall, Thatcher Music Building
Students perform a variety of selections that they have studied with faculty during the semester.
18 & 20 – Pomona College Orchestra
Friday, 8 p.m. & Sunday, 3 p.m., Bridges Hall of Music
Eric Lindholm*, conductor
Maggie Parkins*, cellist
Beethoven's Symphony No. 4, Ellen Taaffe Zwilich's Cello Concerto with Maggie Parkins, plus the world premiere of  Transient Moments by Oliver Dubon '20
28 – Pomona College West African Music Ensemble
Monday, 8 p.m., Lyman Hall, Thatcher Music Building
Nani Agbeli*, director
A program combining percussion-playing, singing, and dancing from Ghana and the region

*Pomona College Music Department faculty performers
Visit our Friday Noon Concert webpage to see offerings on that series.
---
All performances are free with open seating.
No tickets are required unless noted.
Subscribe to our E-calendar today for more performance information!
Academic Department Coordinator, Music