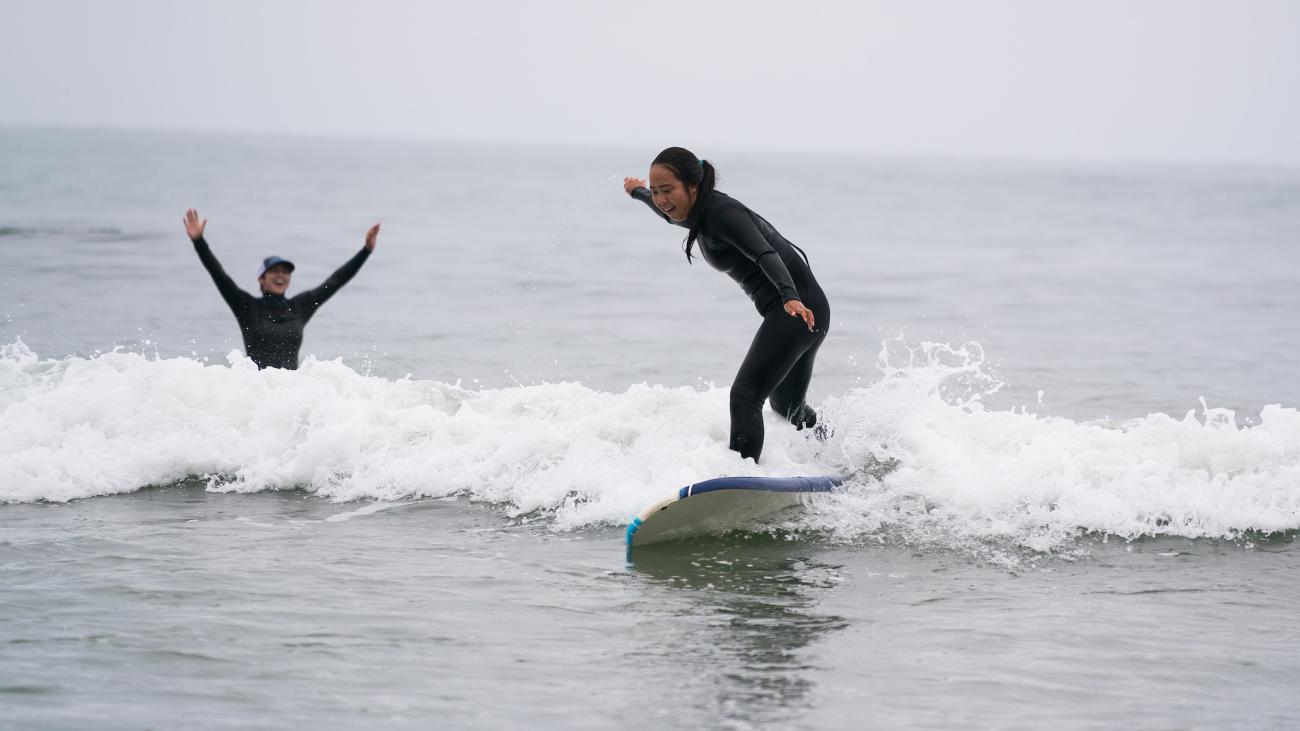 Please Note: Orientation Adventure for the incoming class of 2025 and transfer students has been postponed until further notice.
---
Orientation Adventure (OA) is a great opportunity for new students to make their first friends at Pomona and enjoy several days of fun and challenging activities before campus orientation begins.
Orientation Adventure (OA) is Pomona's off-campus orientation program for incoming students. Our trips are a great opportunity for students to make their first friends at Pomona while enjoying several days of exciting activities.
A variety of trips is available for students of all interests and ambitions. While the activities of each trip differ, all participants will have the opportunity to meet their classmates, learn about college life first-hand from student leaders, and discover California's rich recreational landscape.
Trips are led by Pomona students, with faculty and staff joining most trips. All adventures have a participant-to-leader ratio of approximately 8:1. OA leaders are enthusiastic, responsible and experienced students selected from a competitive applicant pool. All student leaders are certified in Adult CPR and Wilderness First Aid or a higher certification.
Orientation Adventure is coordinated by the Office of Student Affairs and operated out of the Pomona's Outdoor Education Center in conjunction with other Pomona offices. Our organizers are students and staff members skilled in wilderness travel and event management. Safety procedures and contingency plans have been developed for all trips. Many of our adventures utilize highly qualified guides and outfitters, and all destinations are protected by an extensive network of safety professionals.
Sign Up for Orientation Adventure
Please take some time to browse the OA website to choose the trip that best fits your desire. Once the sign-up form is submitted you may not make changes. On the Through the Gates portal, new students may find a link to the OA sign up form.
Learning Outcomes
The Pomona College Student Affairs Division has identified six Student Learning Outcomes which guide the Orientation Adventure program. As new students attend their OA trips and as student leaders apply for leadership positions, gain skills during training, and lead trips on OA, we expect students will increase their understanding and gain skills and experiences in the following areas:
Knowledge Acquisition
Cognitive Complexity
Personal Development
Engaging Others in Action
Social Responsibility and the Dynamics of Difference and Power
Practical Competence